Ana and Justin, an adventurous fun loving couple living in Brooklyn NY, but frequent travelers of the world. Justin actually proposed the question to Ana mountain side at base camp Mt. Everest! Man, talk about setting the bar high for other guys ready to pop the question! My wedding photography coverage spanned a touch over 13 hours this day, but what a wonderful full day it was! Full of loving friends and family who were all super friendly and ready to party! My second shooter for the day was Mike Buehler. The always awesome DJ and officiant work was handled by Classy Cat Entertainment (FKA Paduano Studios) out of Syracuse NY. Dinner was catered by Dinosaur Bar-B-Que out of Troy.
Mobile device users may have a better viewing experience from this gallery link
The first views upon my arrival to Gilbertsville Farmhouse as I began wedding photography coverage on this glorious September morning!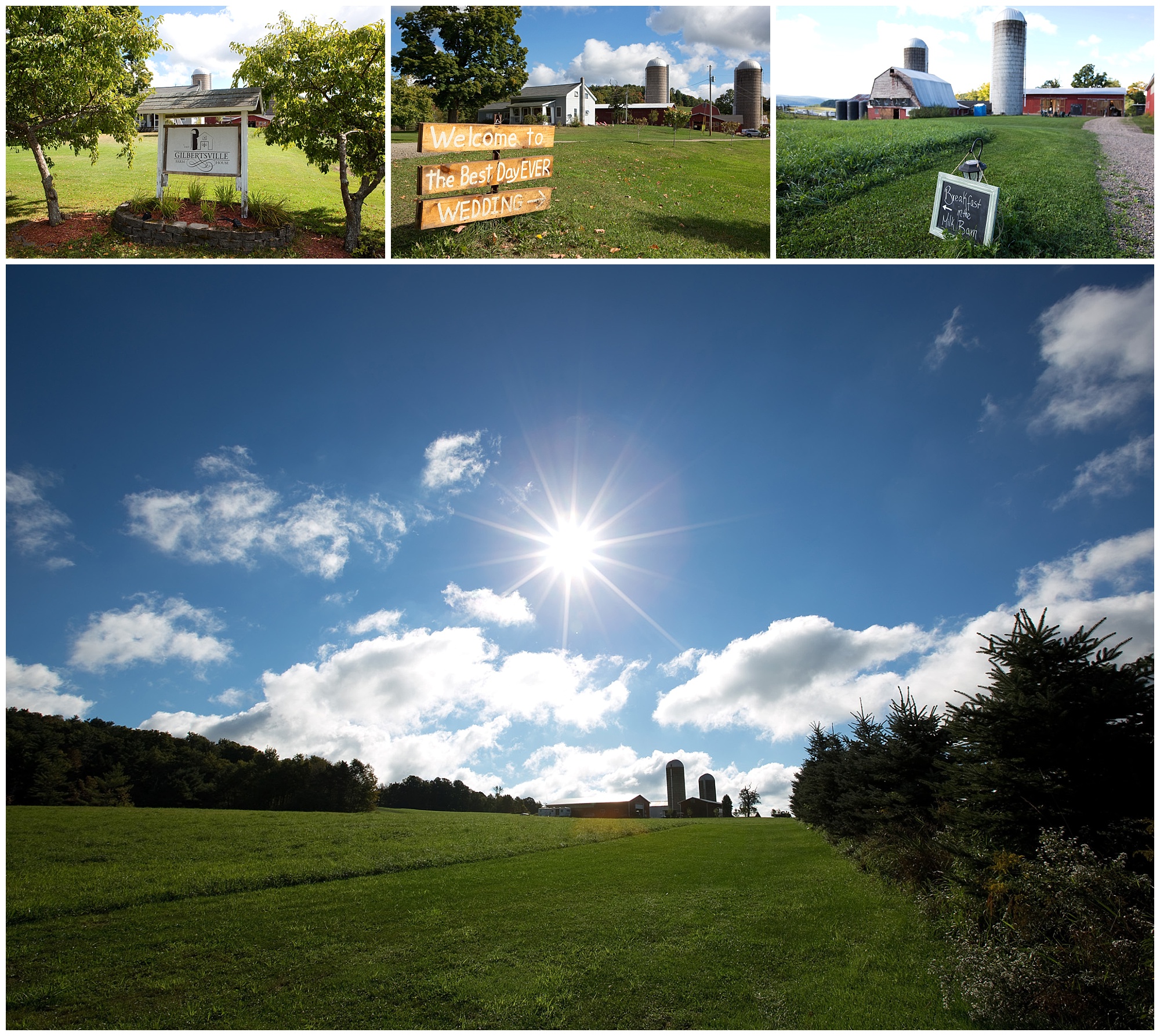 All the flowers and arrangement for the wedding were handmade by Ana, Bridesmaids, and Brides Mother.

Ana's dog (Tess) was always close by while she was getting ready.


Ana's beautiful handcrafted wedding dress was made by Rebecca Schoneveld of Brooklyn, NY.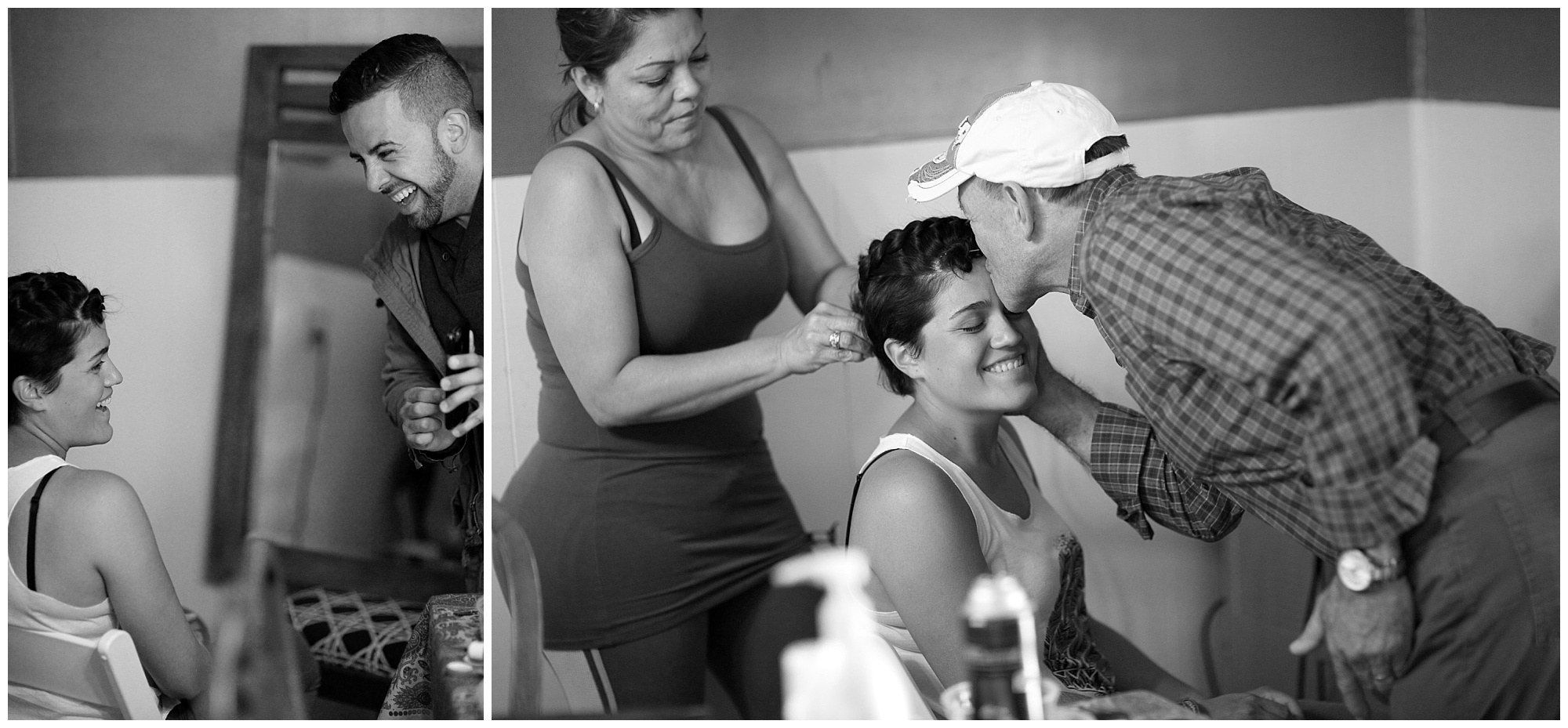 Finishing touches being made on the hand painted pallet used as the canvas for the wedding celebration's order of events sign. Ana's smiling approval clearly apparent!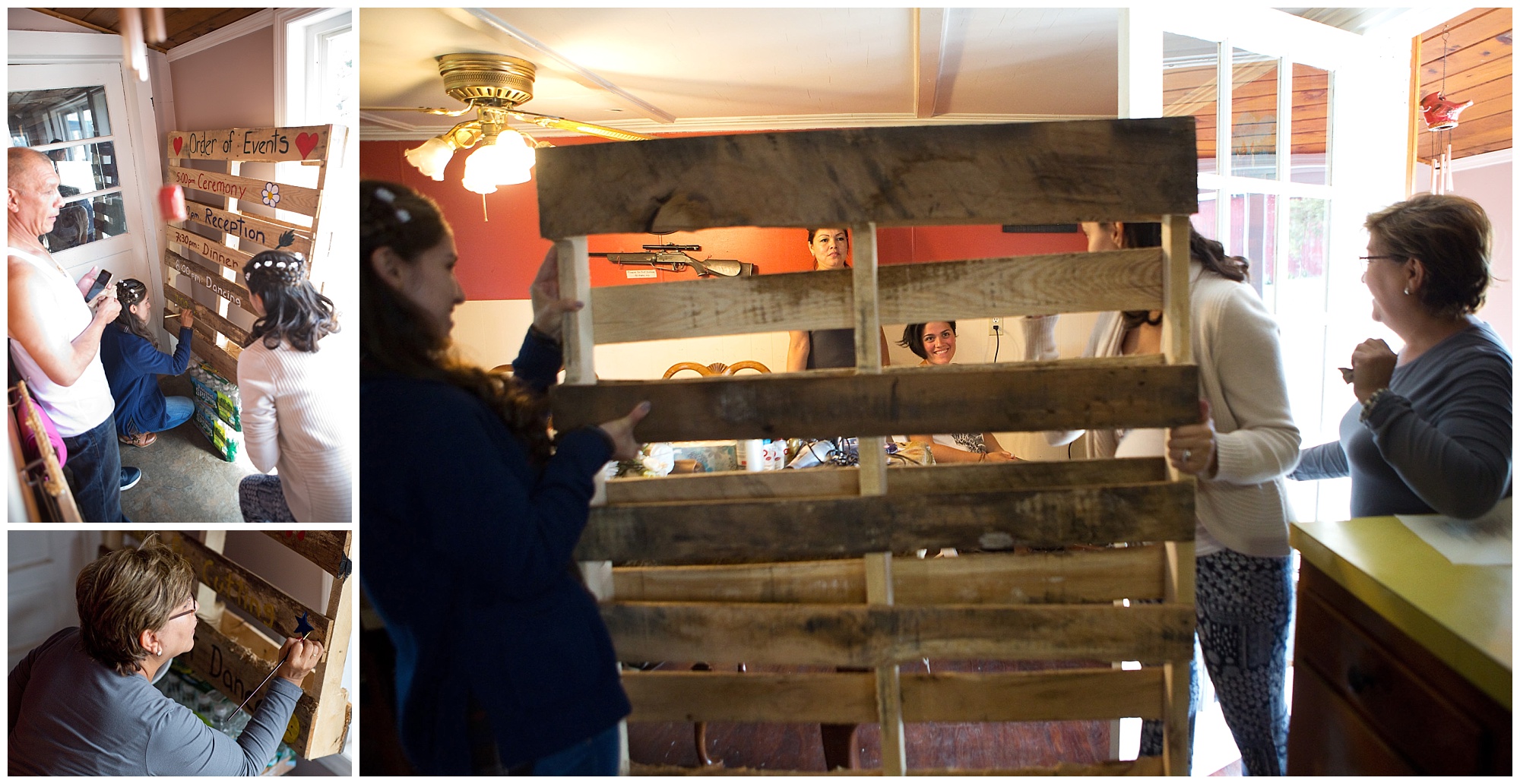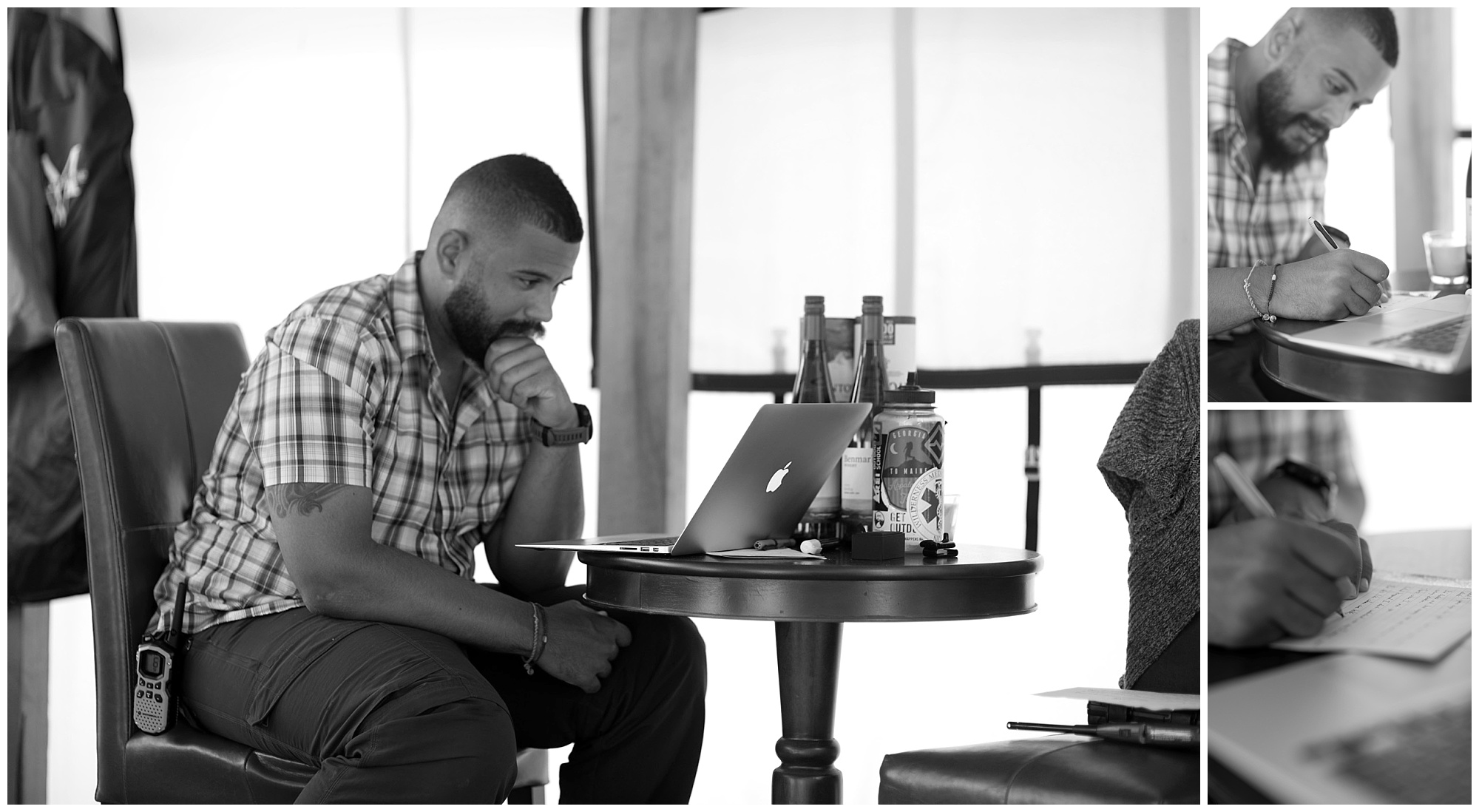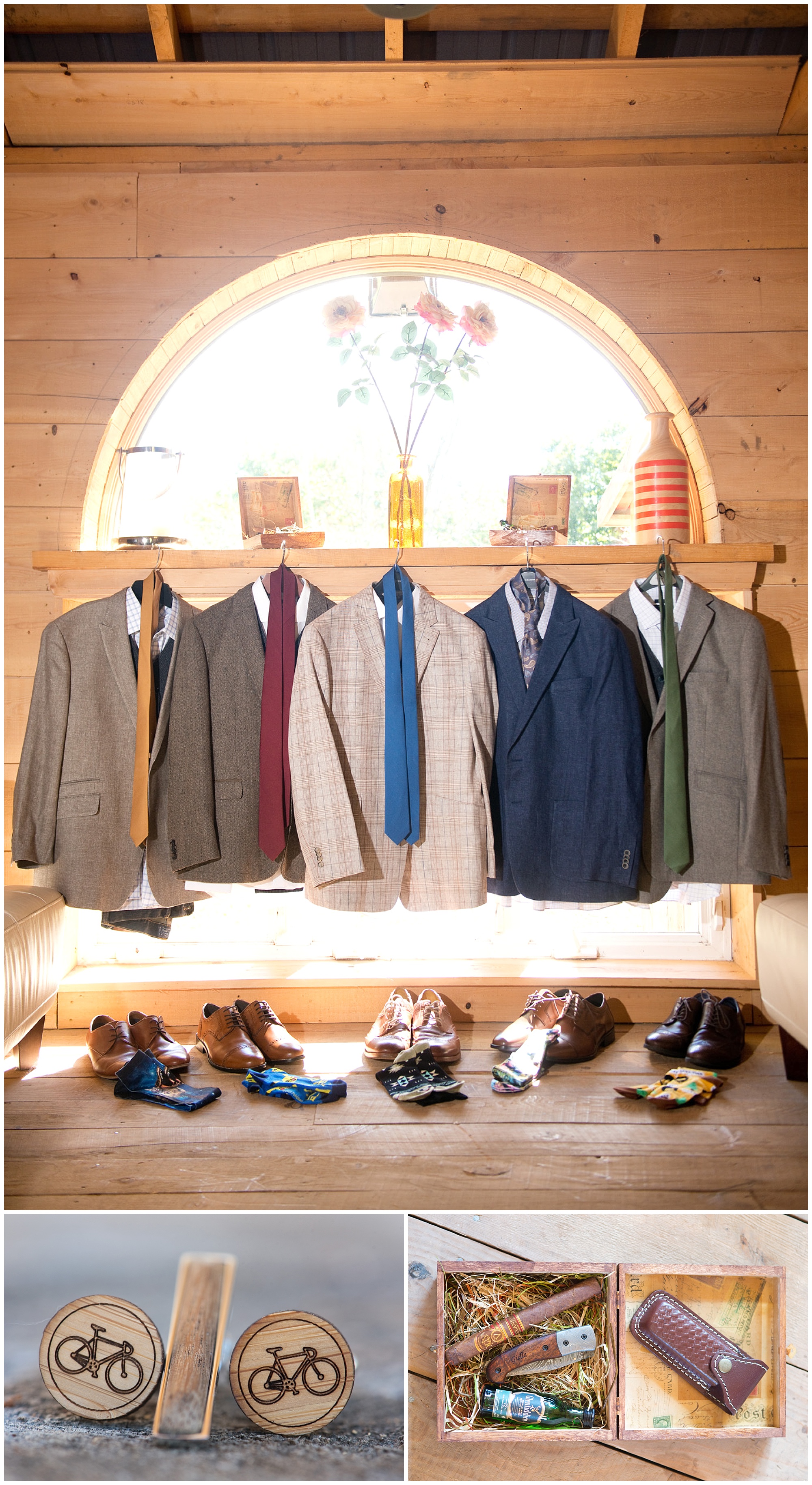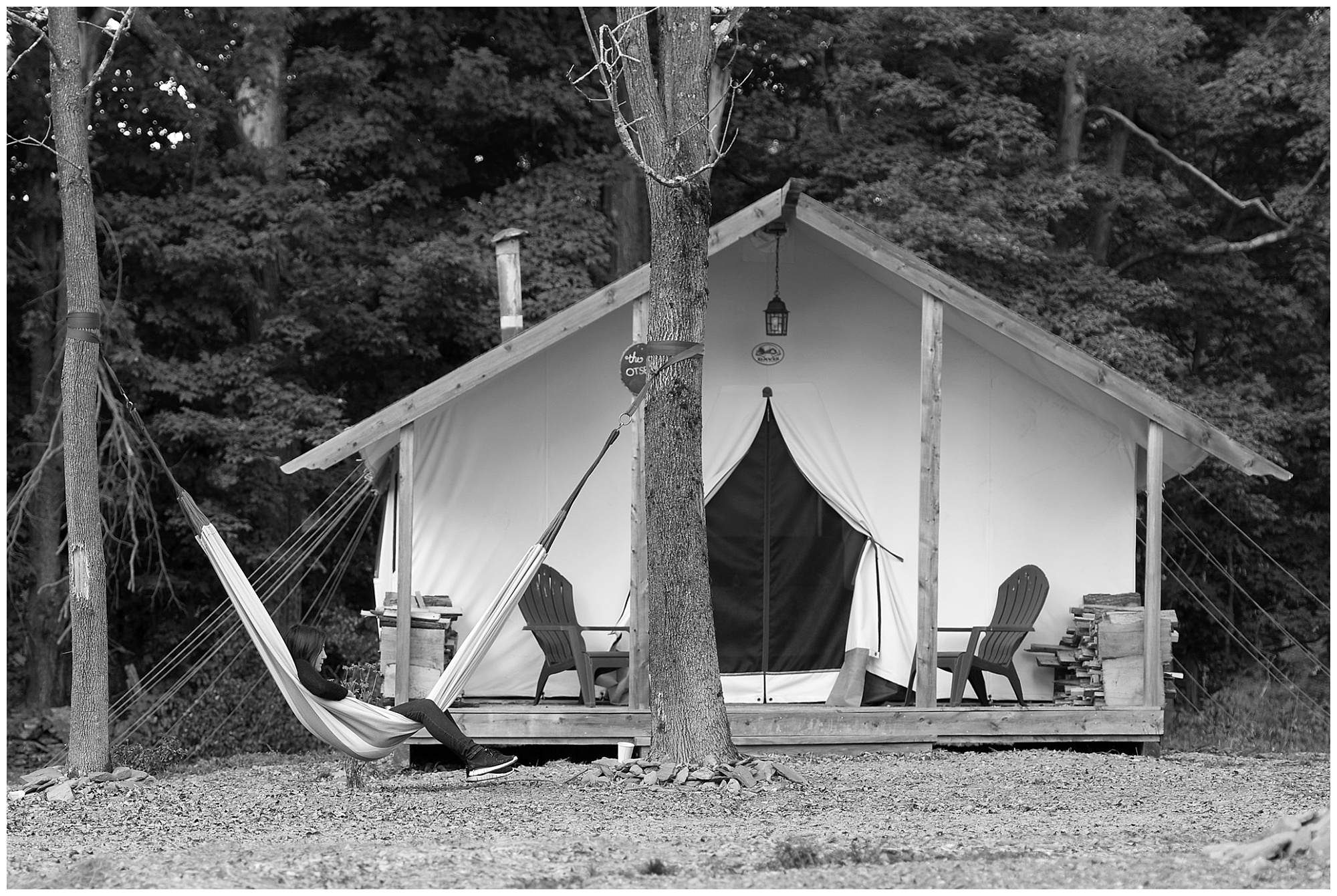 A few of Ana's family members. Furry and otherwise.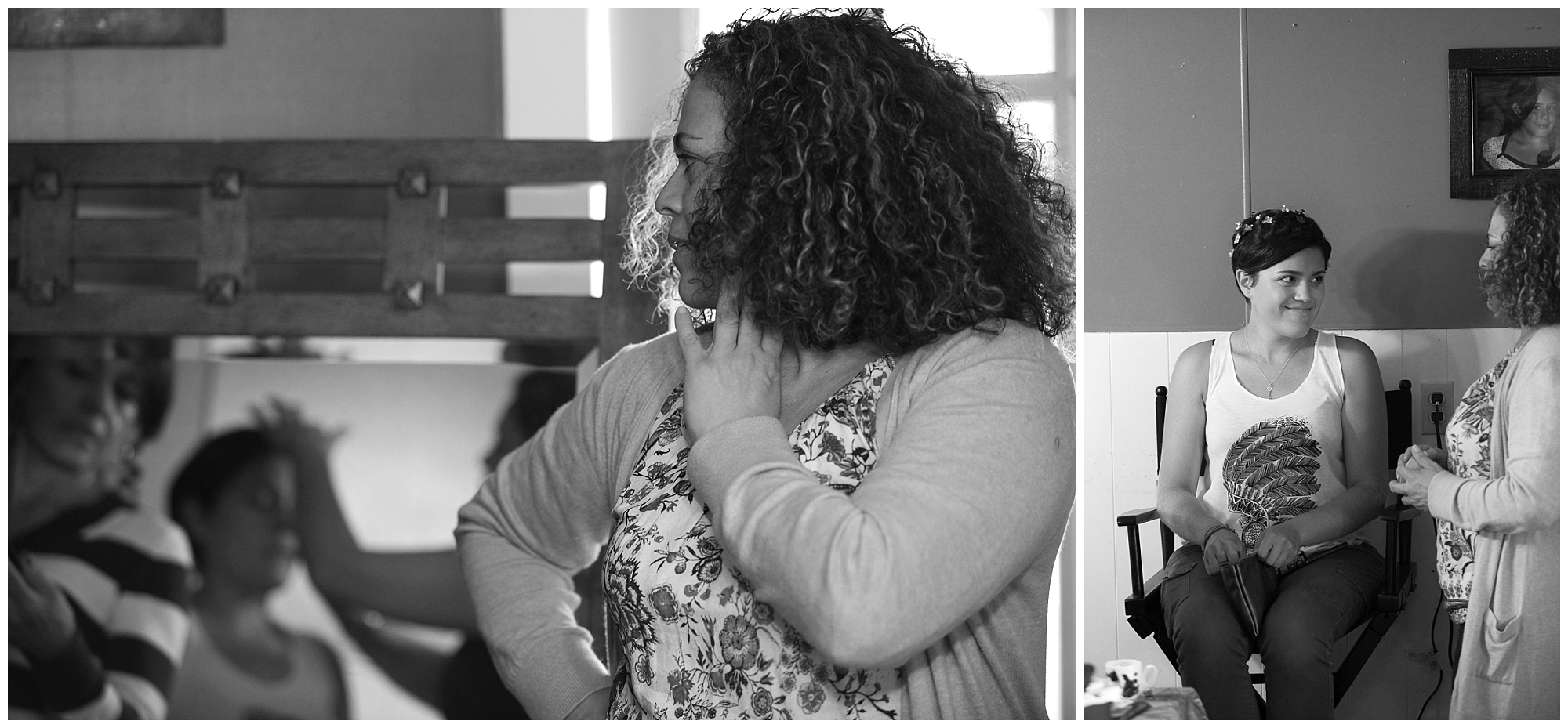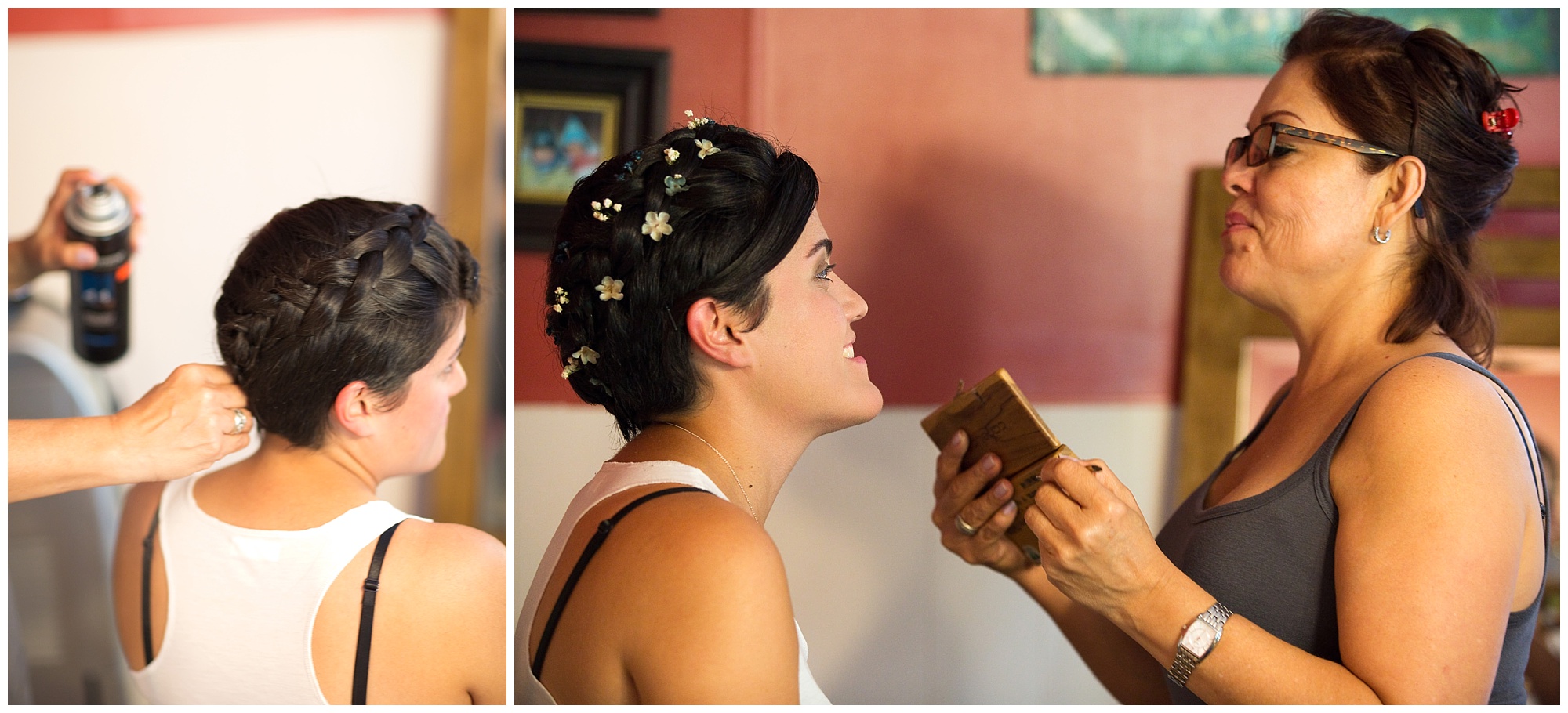 Nothing is better than genuine laughter.
With no cel phone reception and the guys at base camp a good hike away we used walkies-talkies to communicate.  I was given the call sign of Double IPA. Oh yeah… They know me.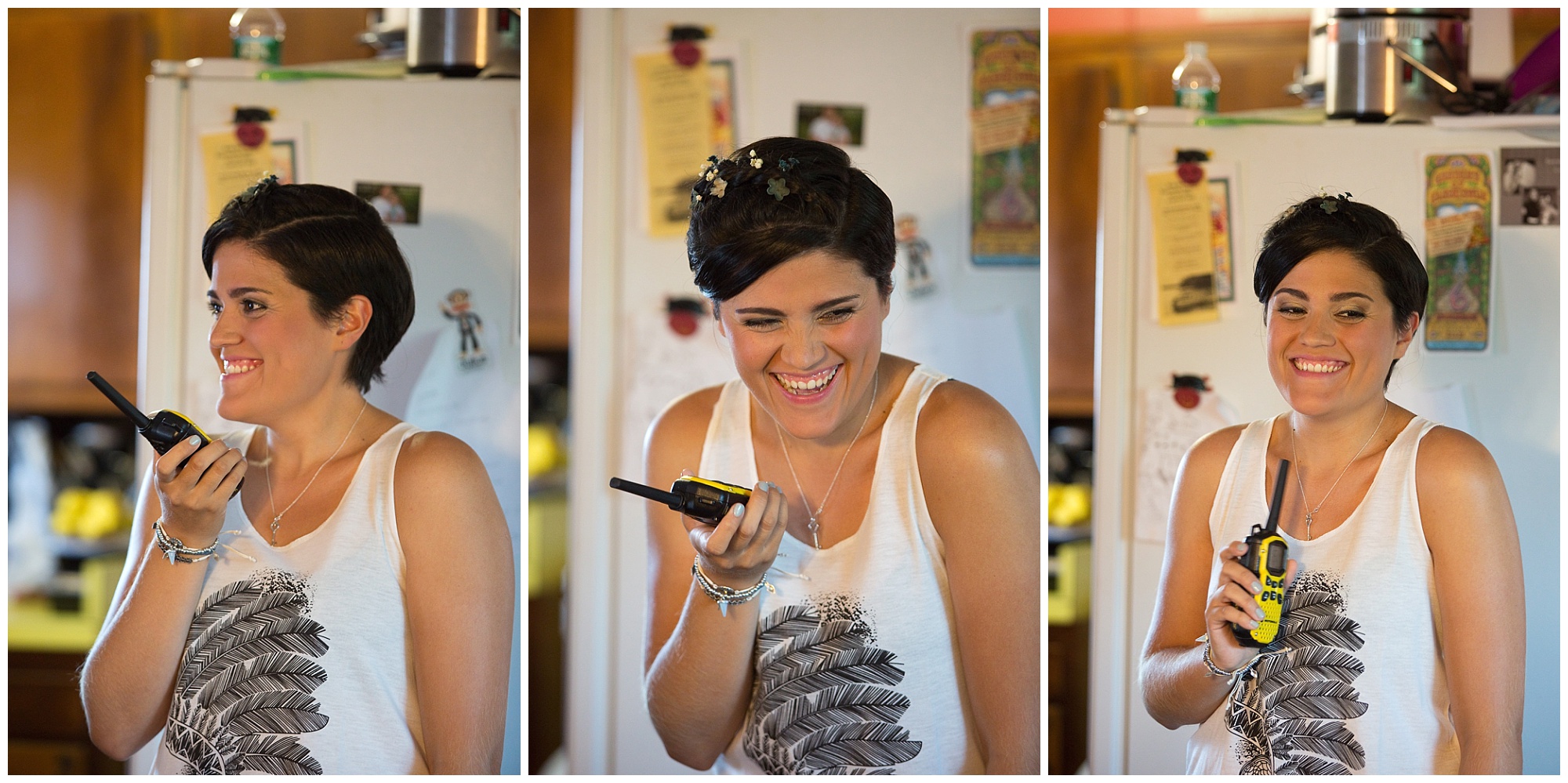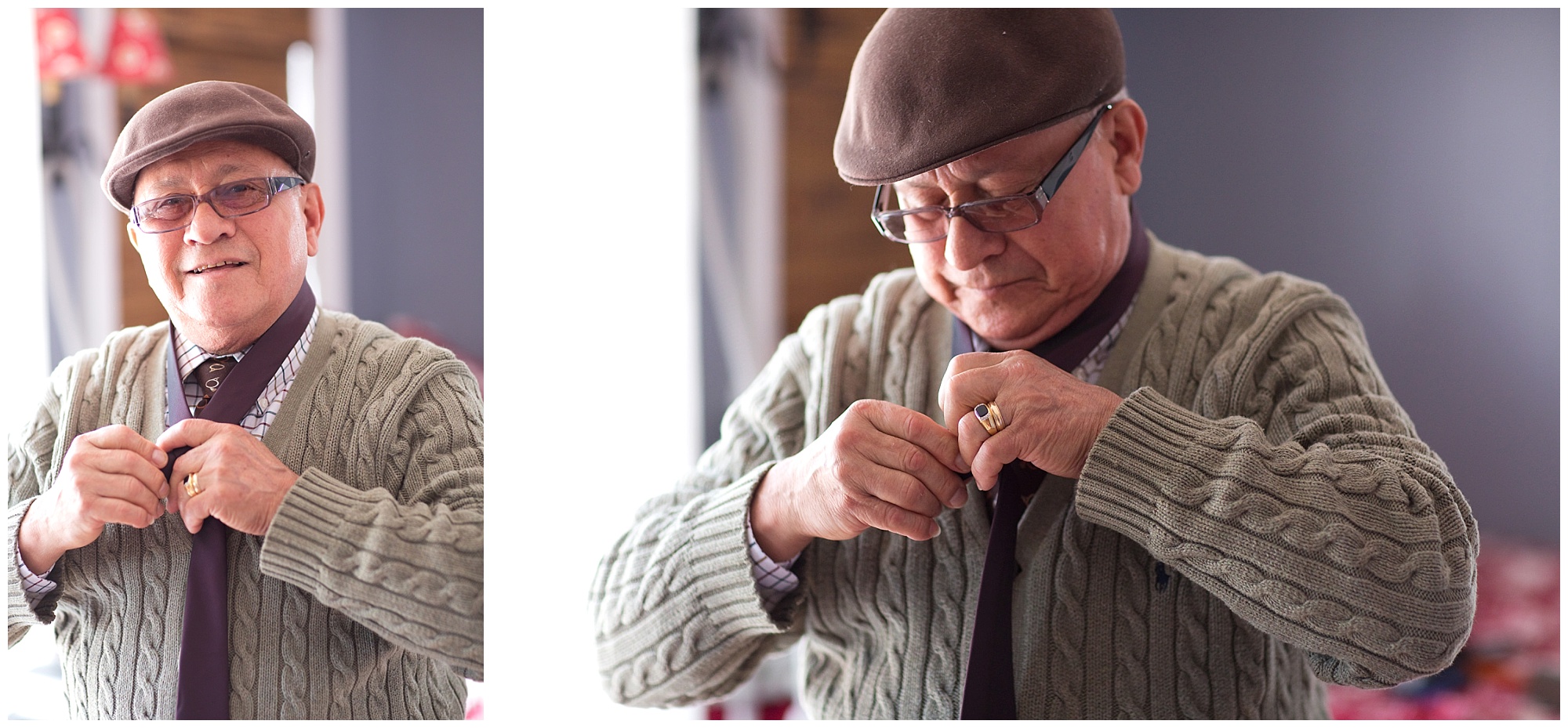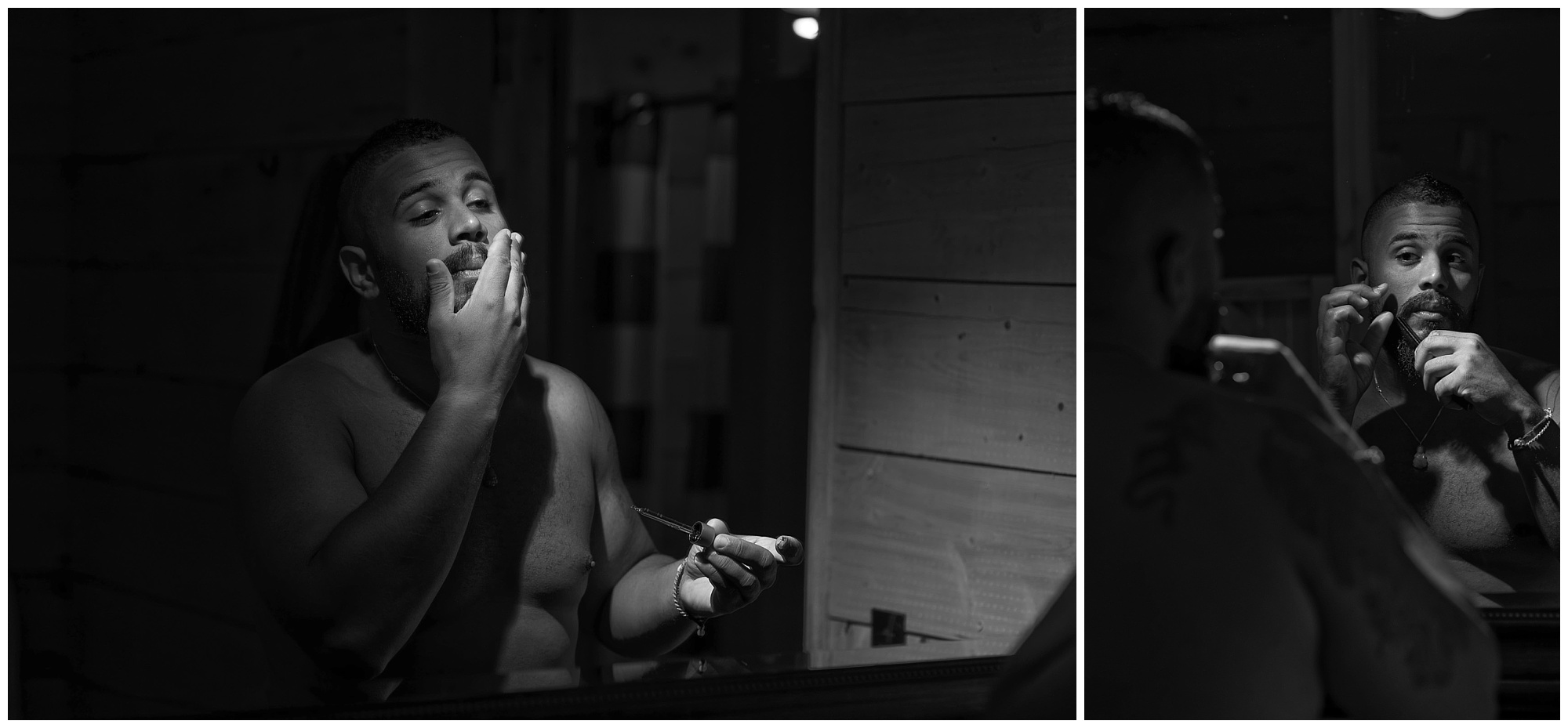 Mom and soon to be mother in-law admiring Ana and feeling the love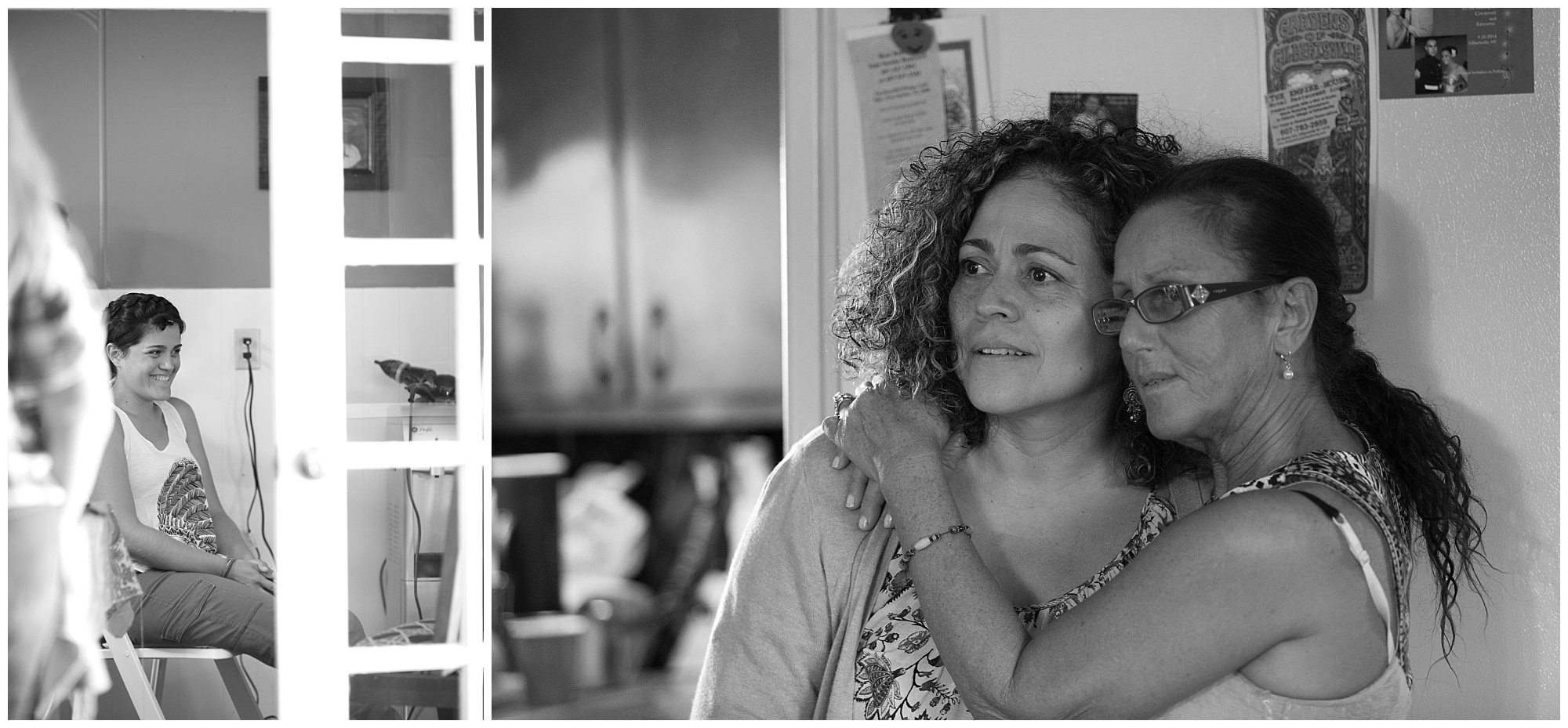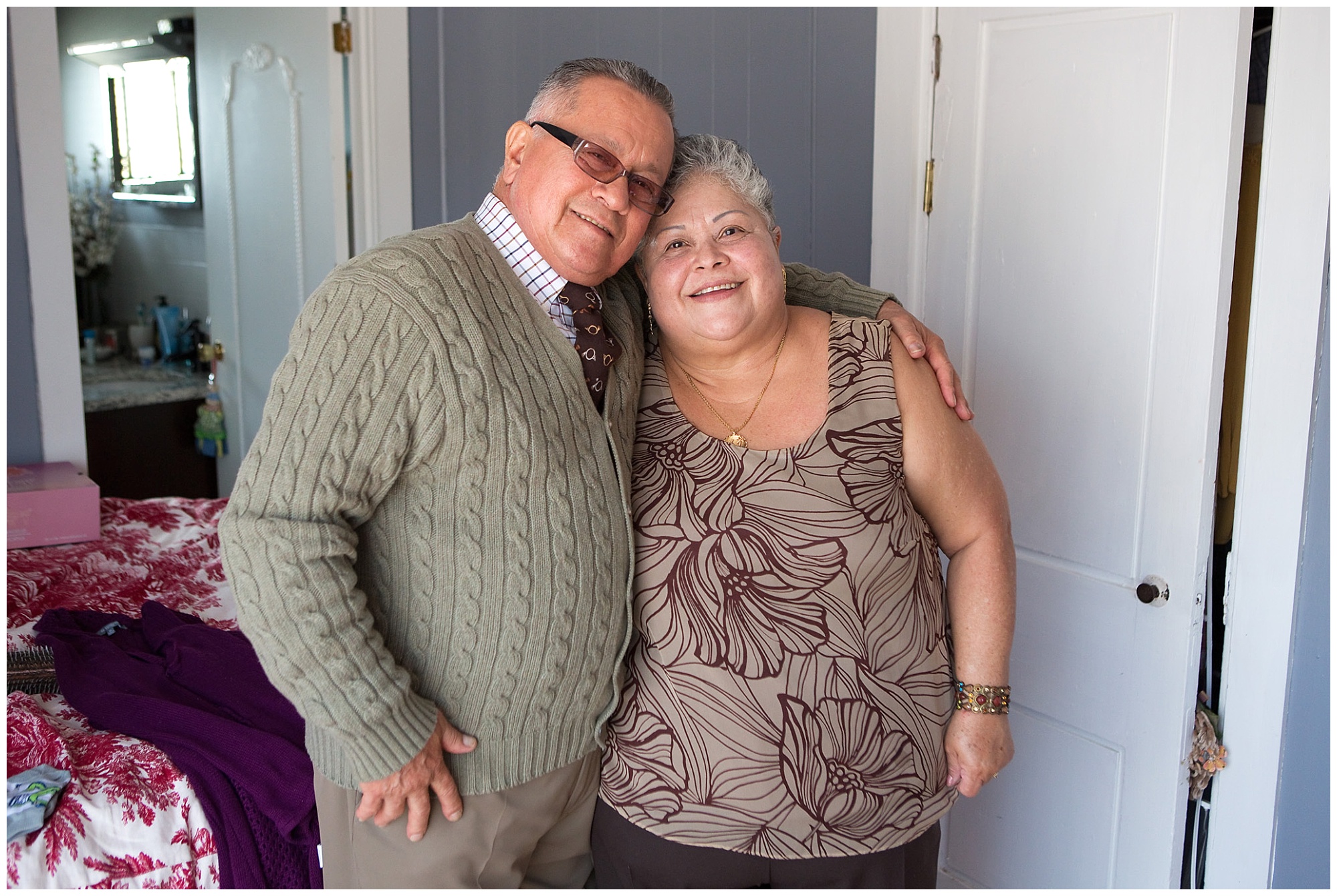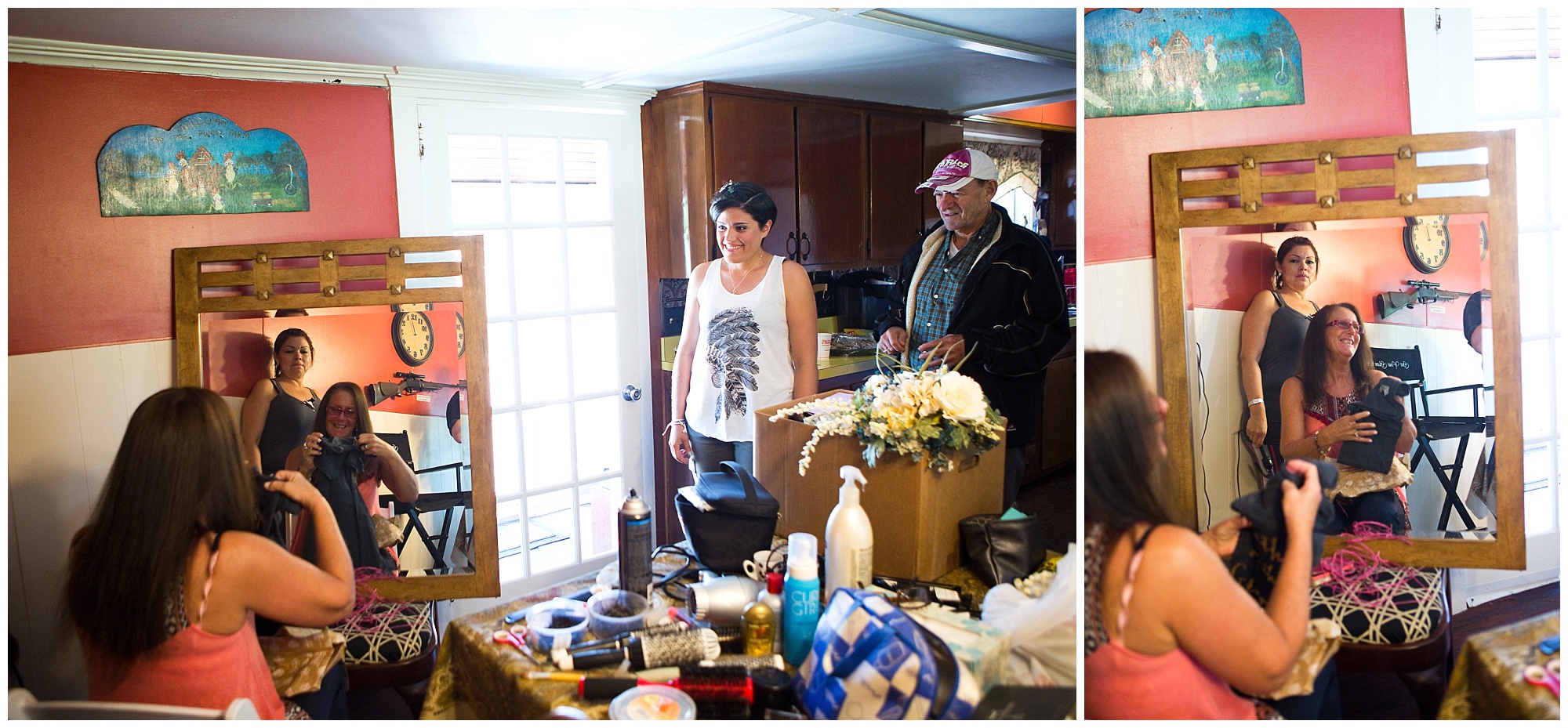 Lots of hugs and kisses going on this day. Ana's mom and grand father picture below here.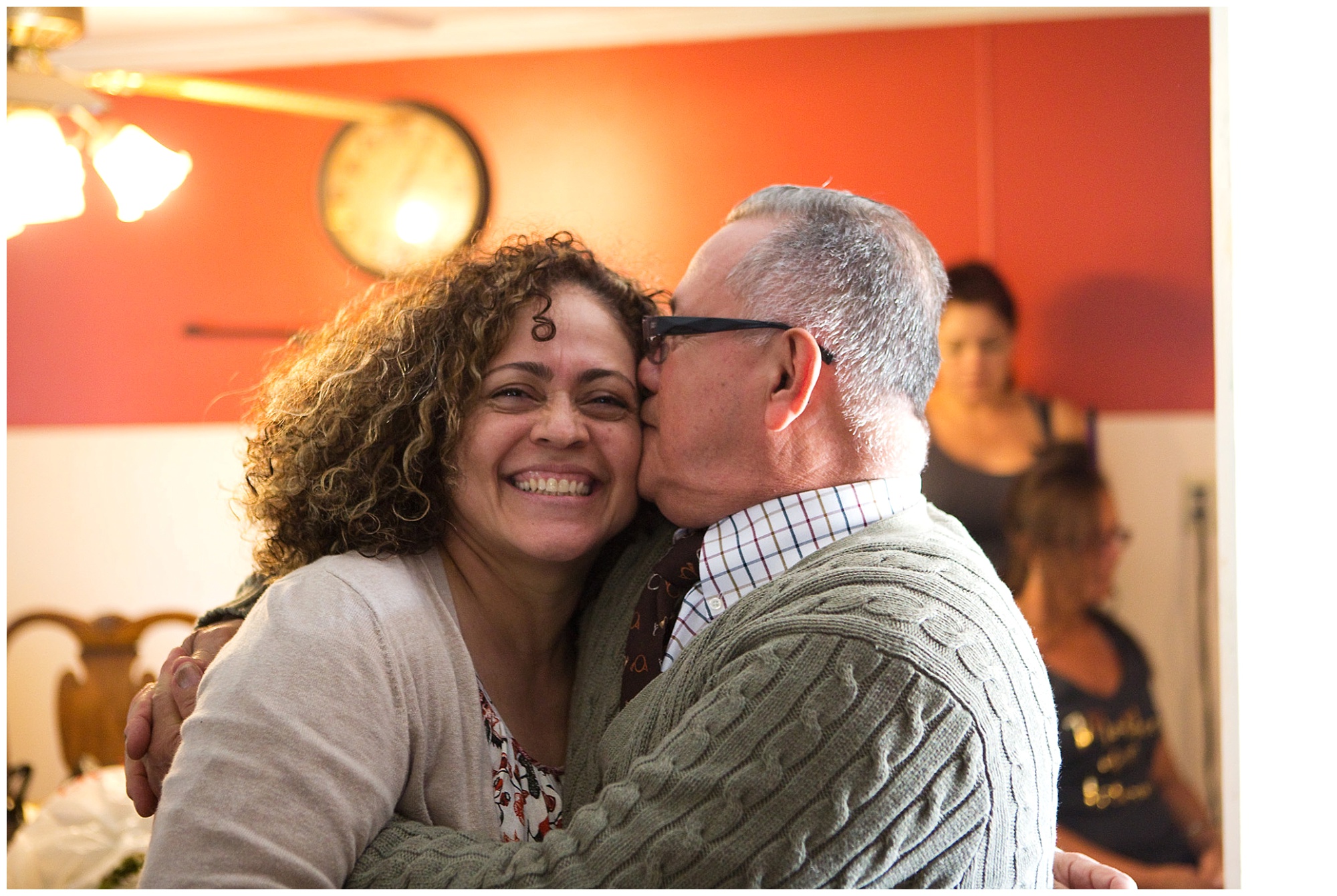 Back at Gilbertsville base camp Justin and his gents are just about ready!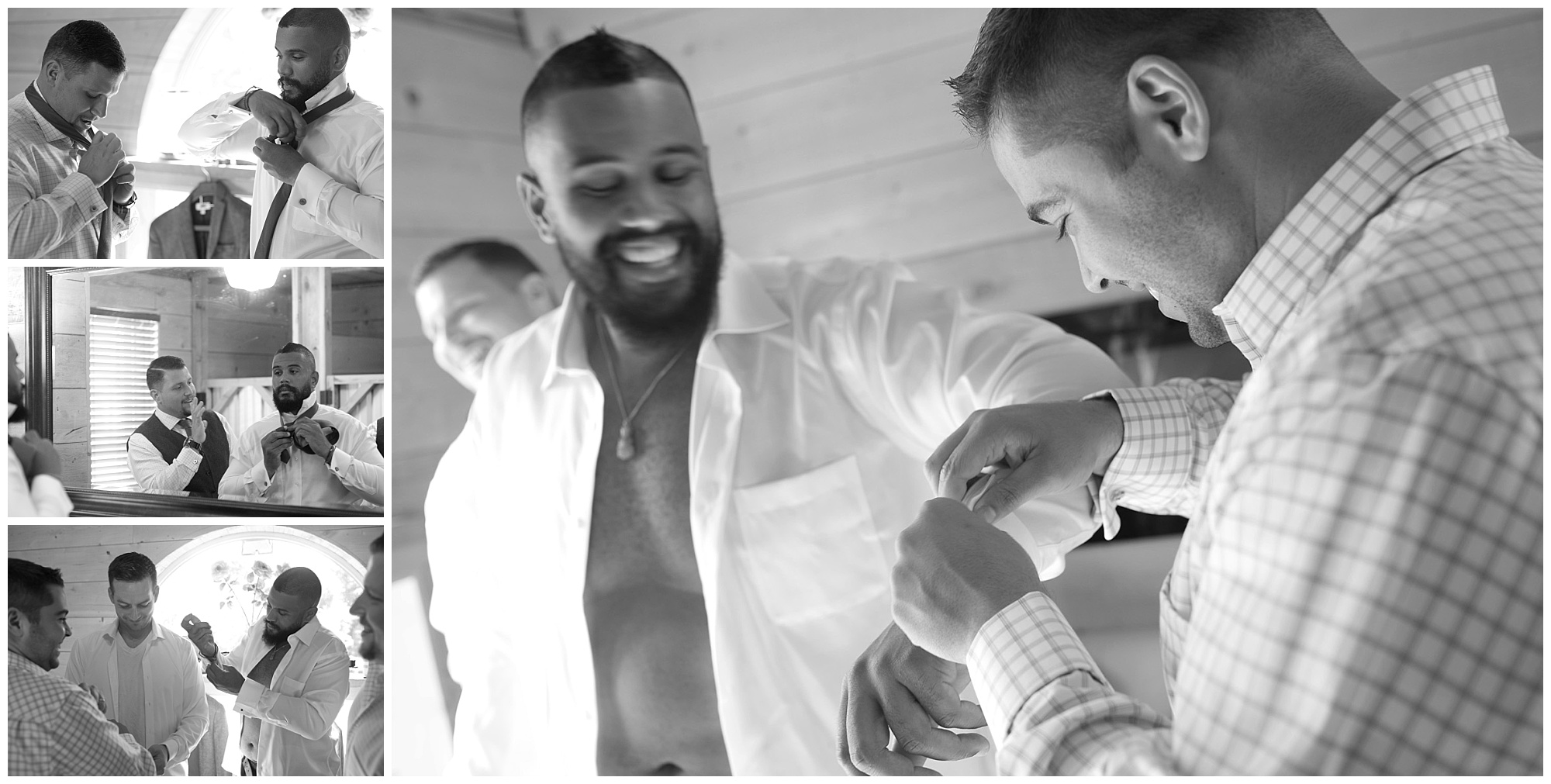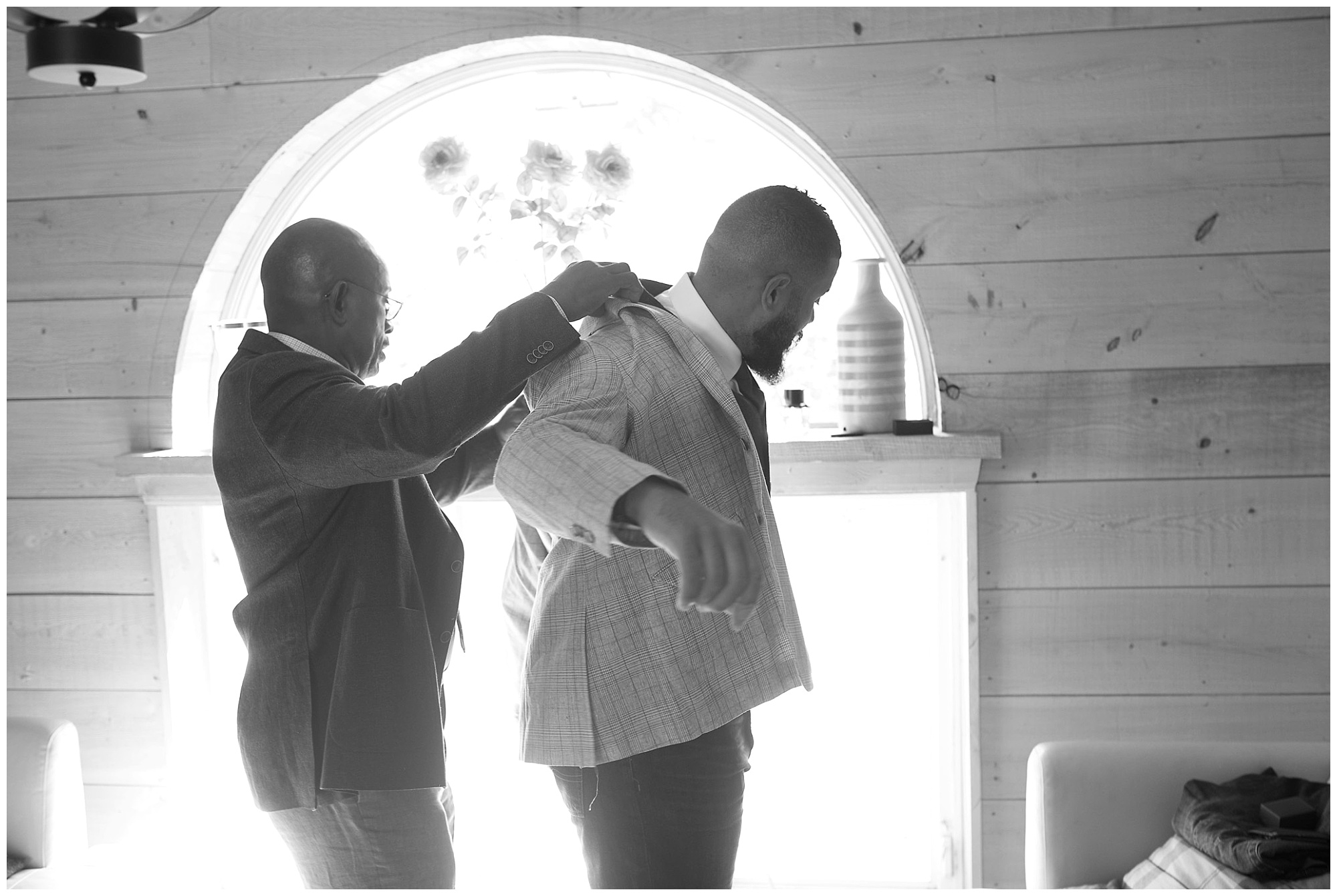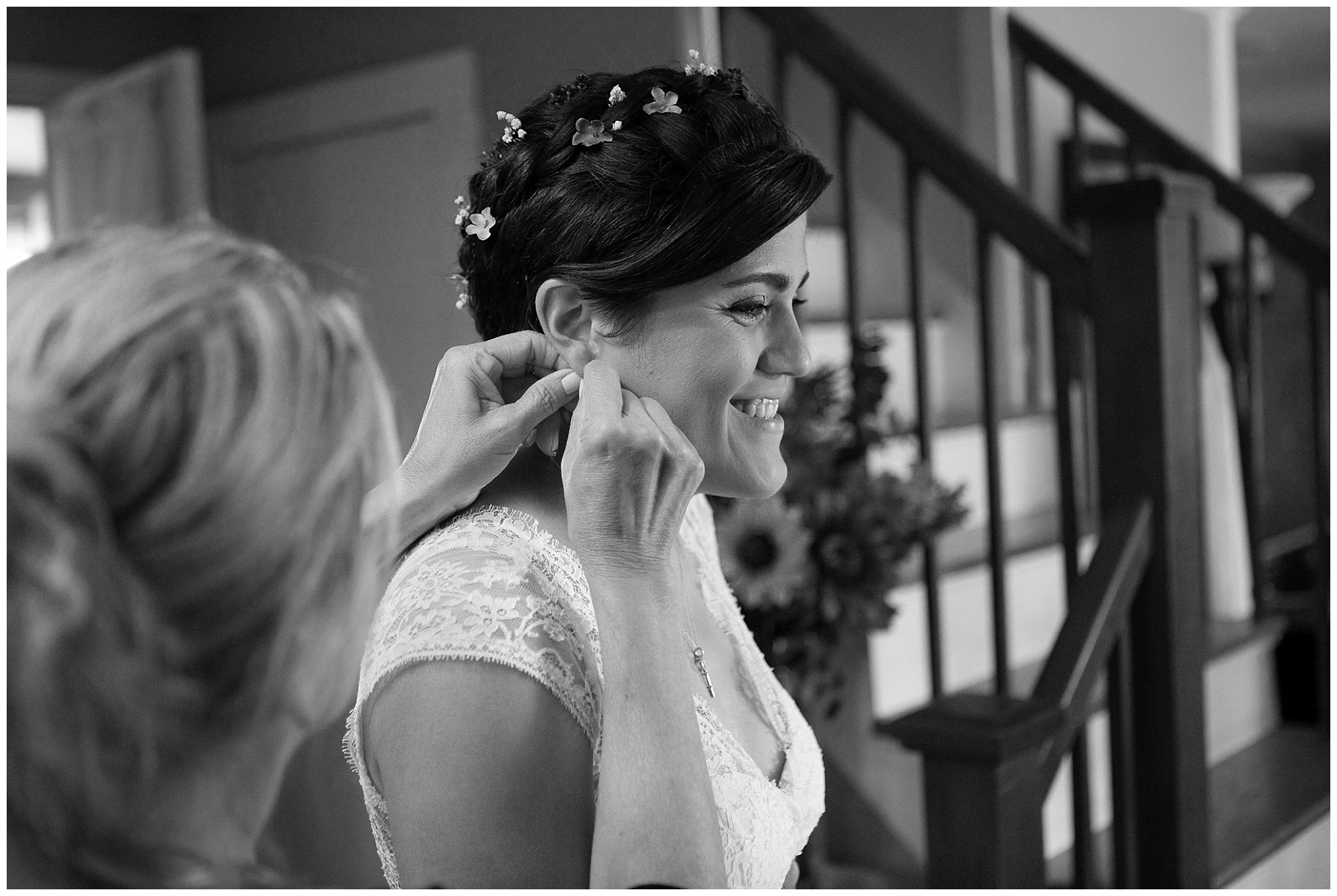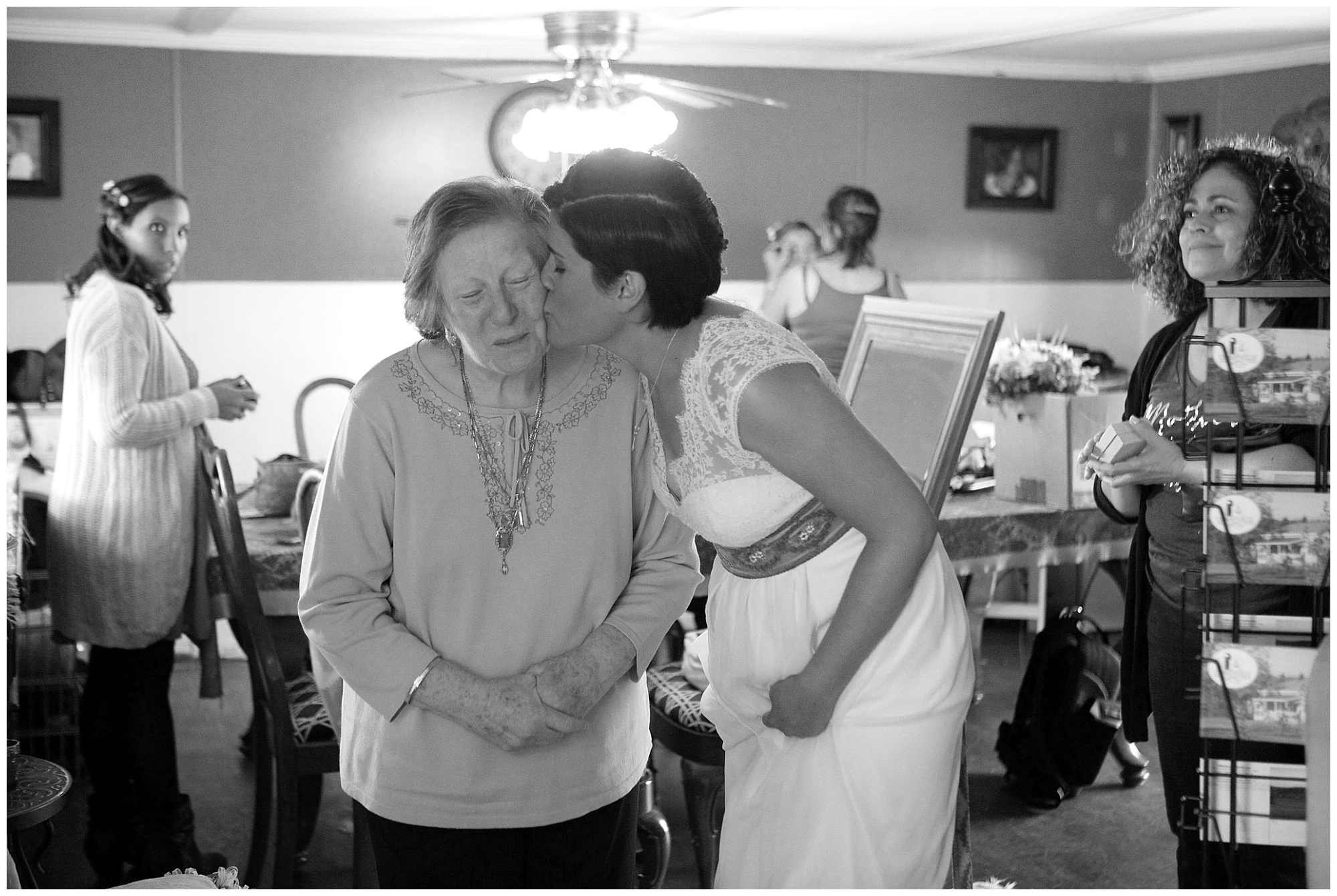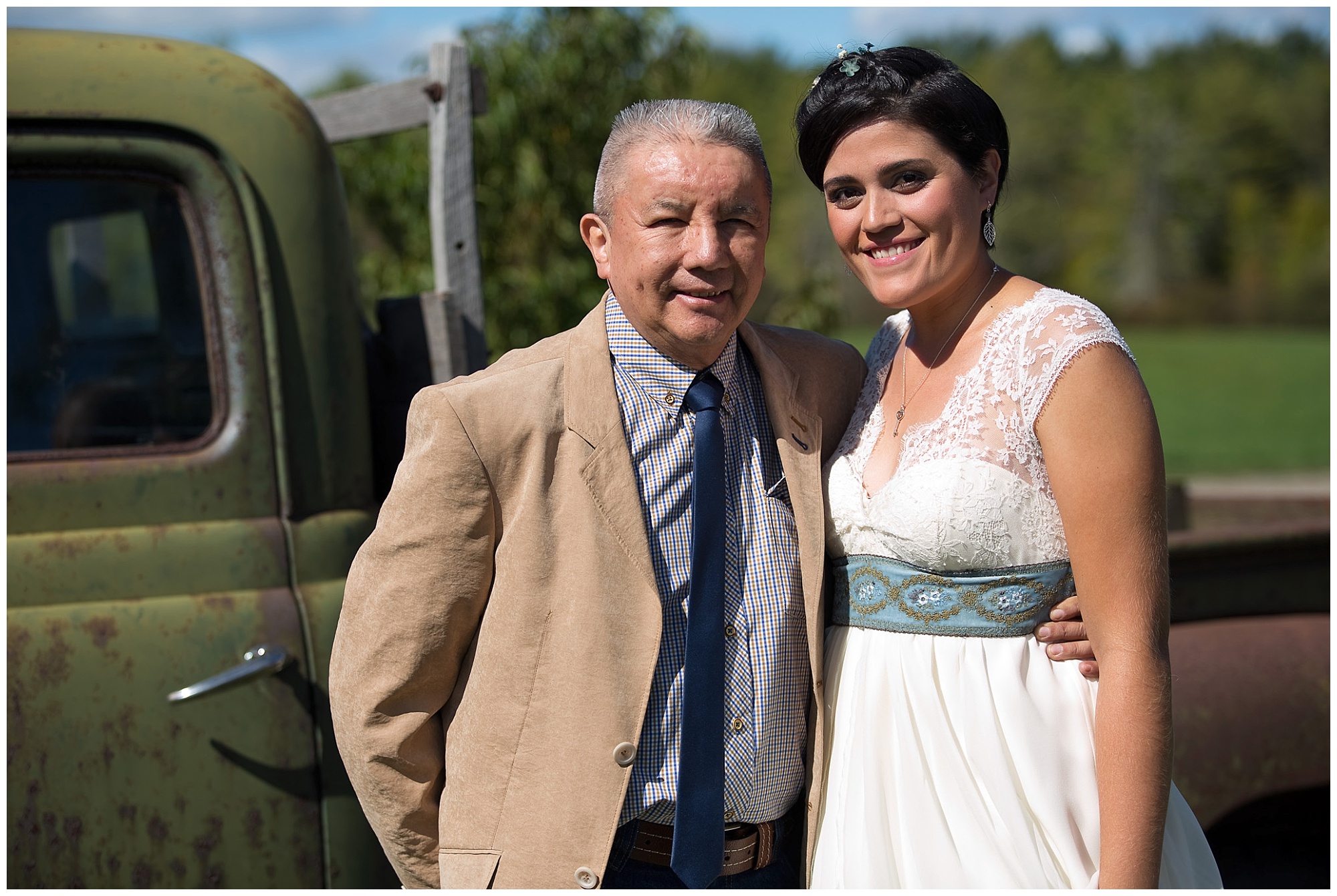 We had a few minutes before the first look. A perfect opportunity to grab a few quick wedding portraits of Ana looking simply radiant.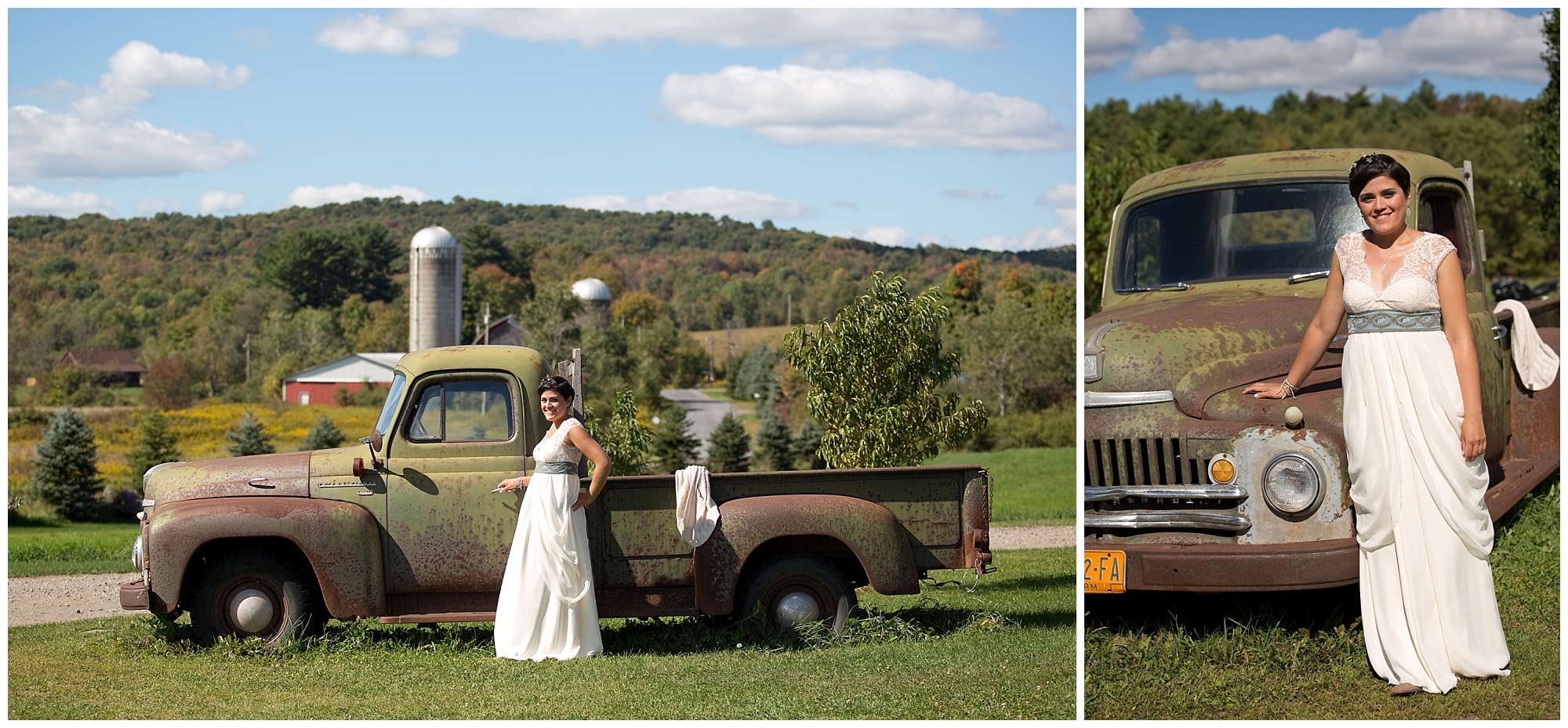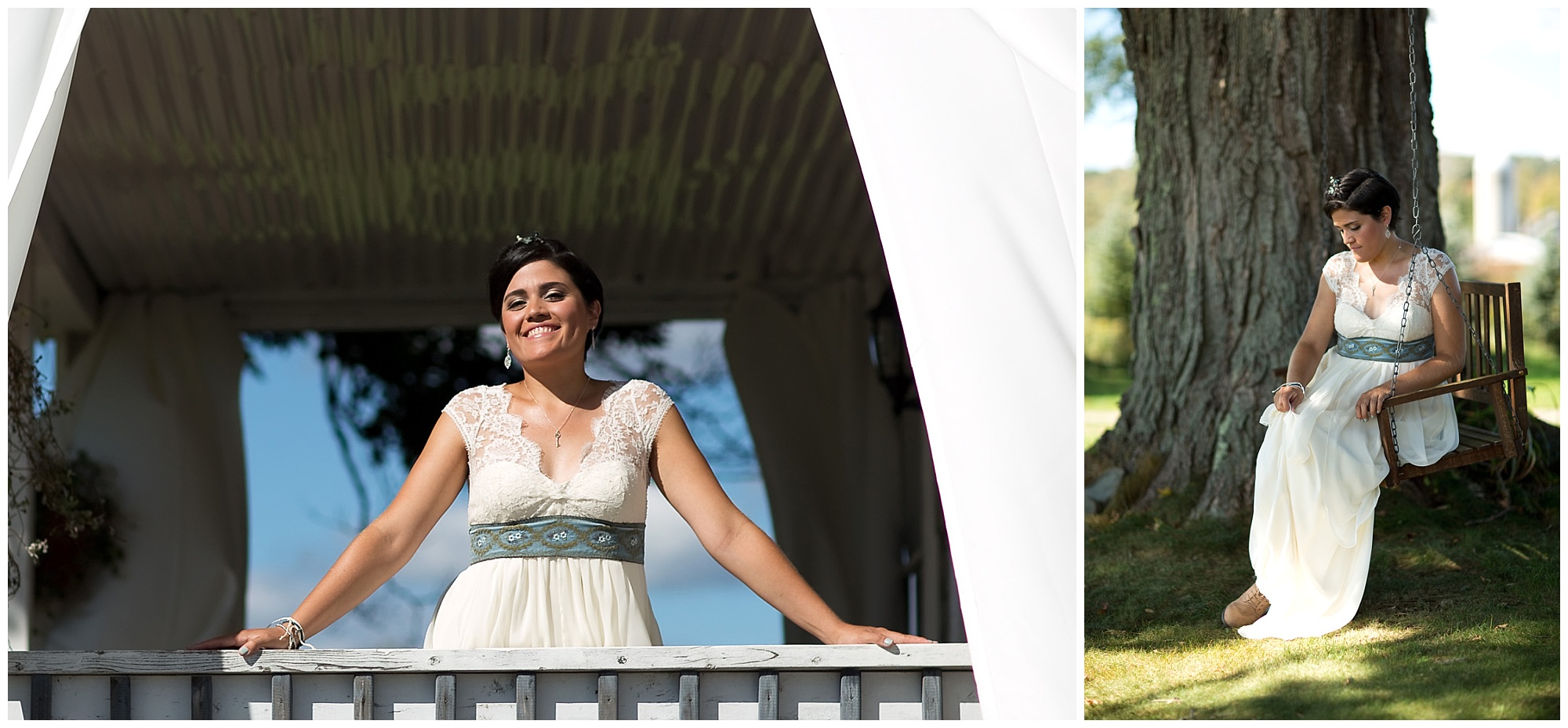 I personally love it when couple choose to do first look wedding photos. I almost always shoot first look sequences with a telephoto lens somewhere between 135-200mm.
This puts enough distance between us to afford them the opportunity to speak privately out of my earshot.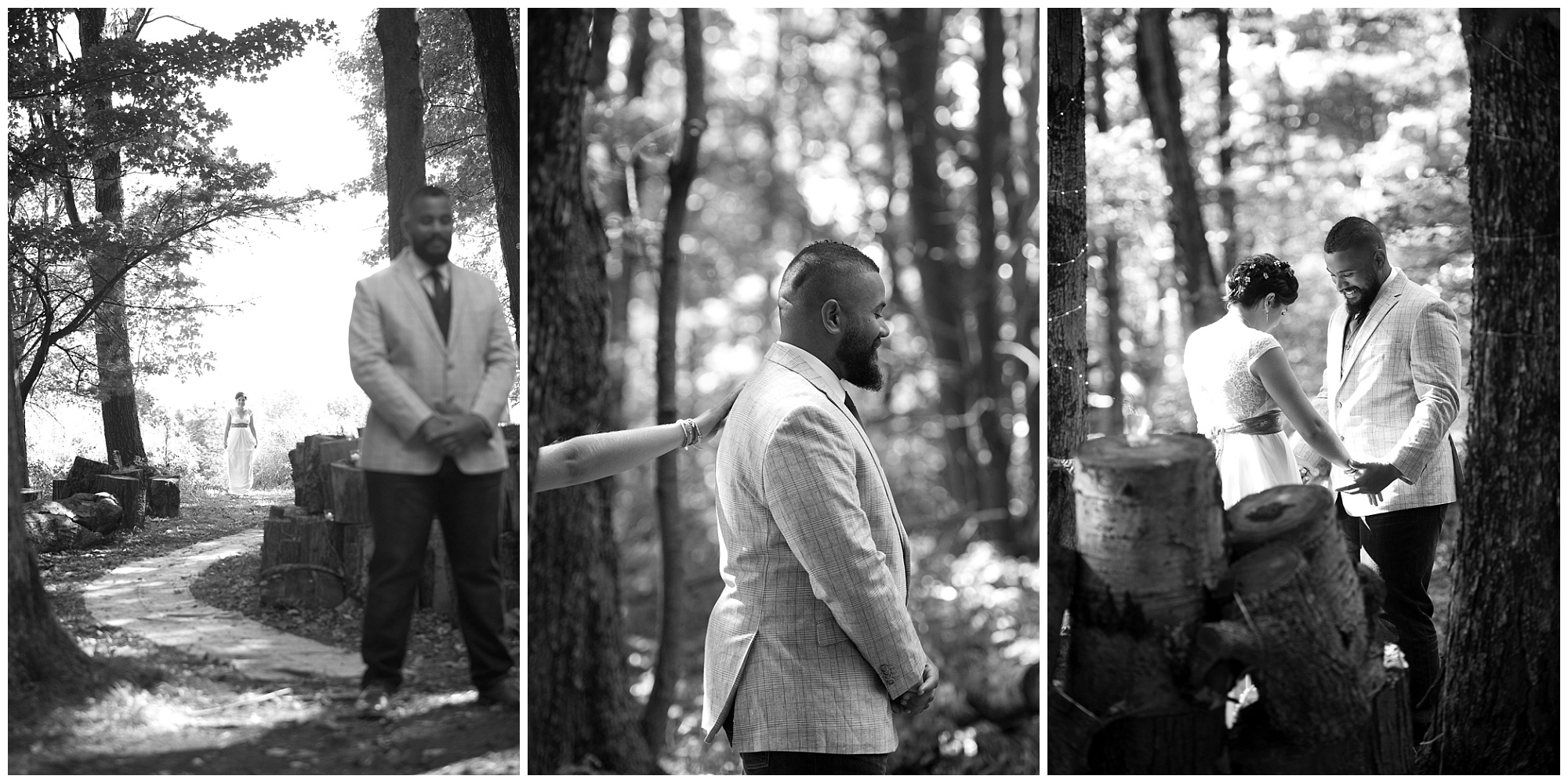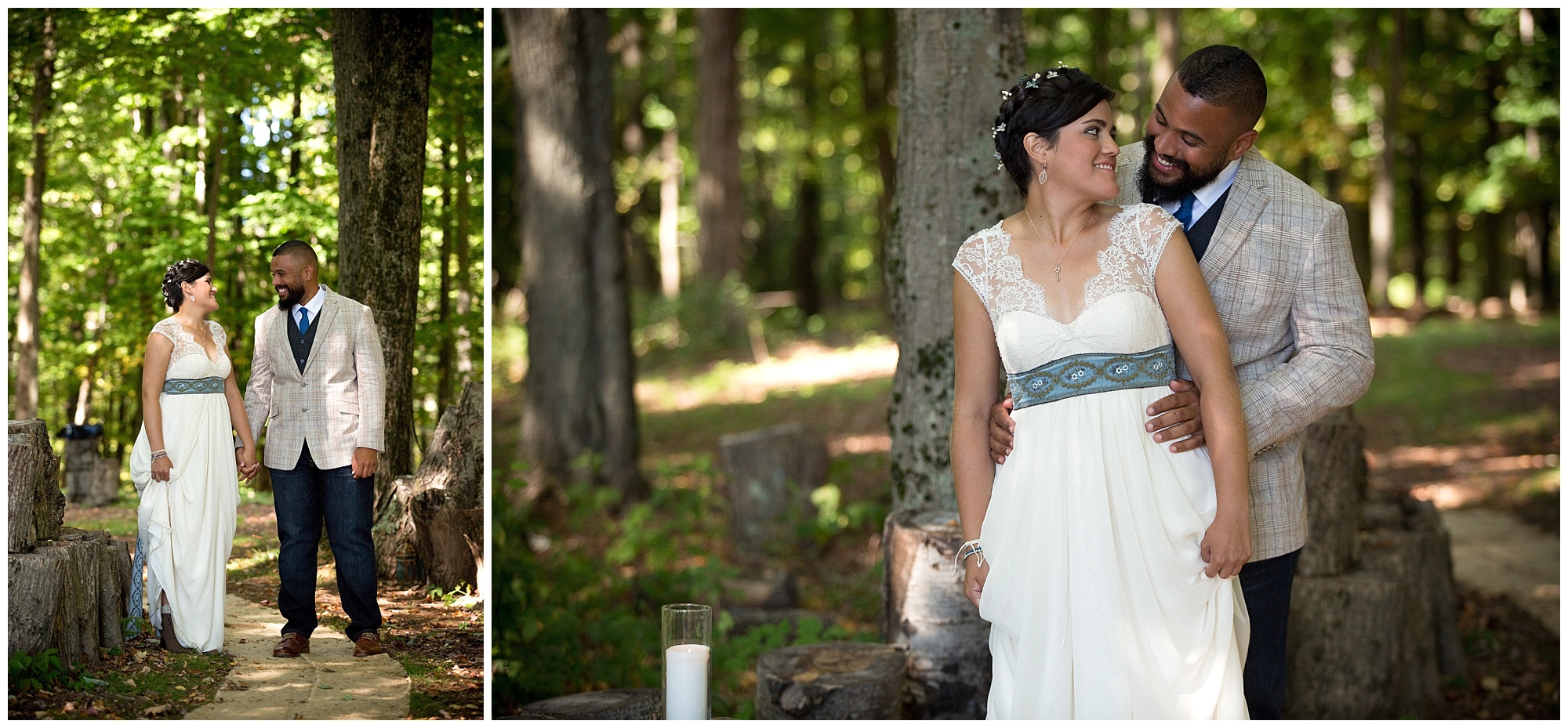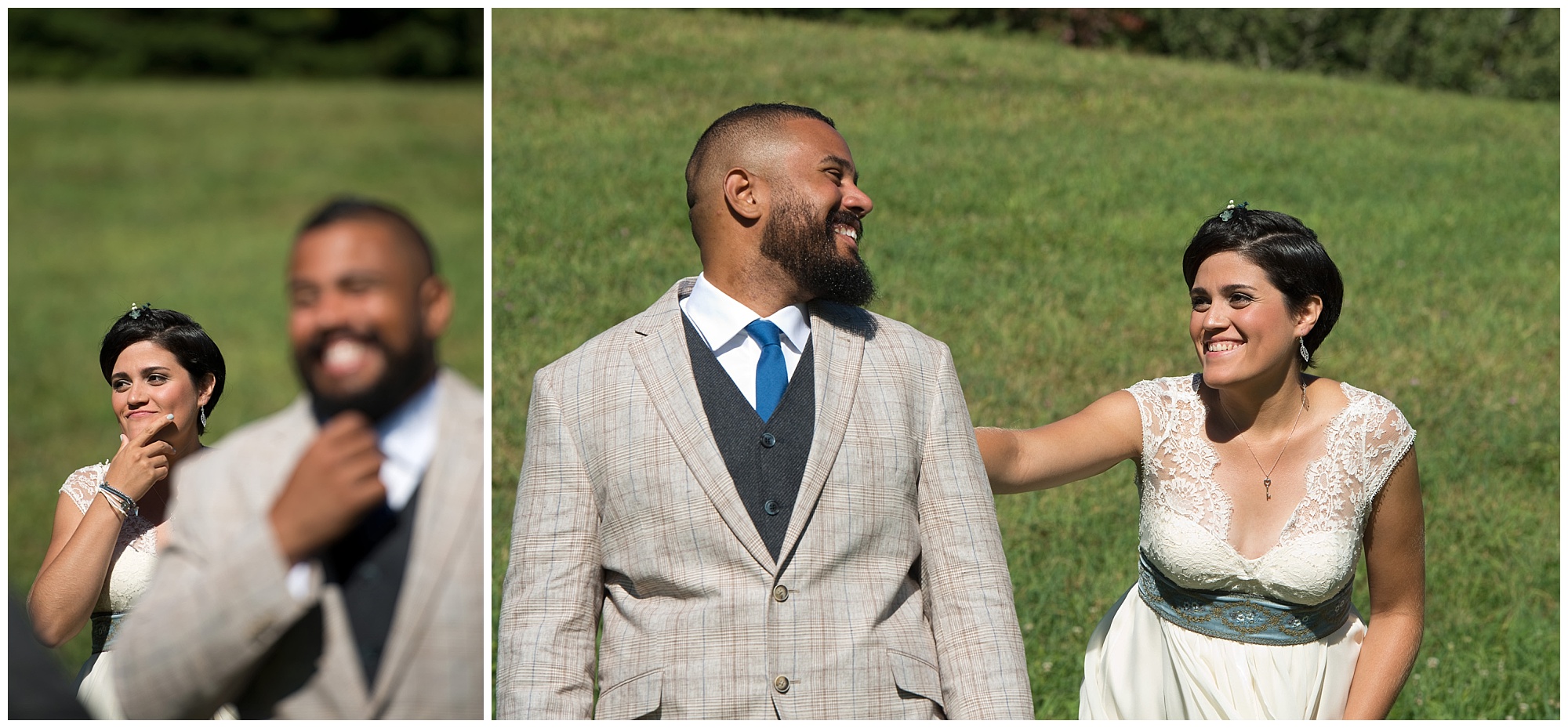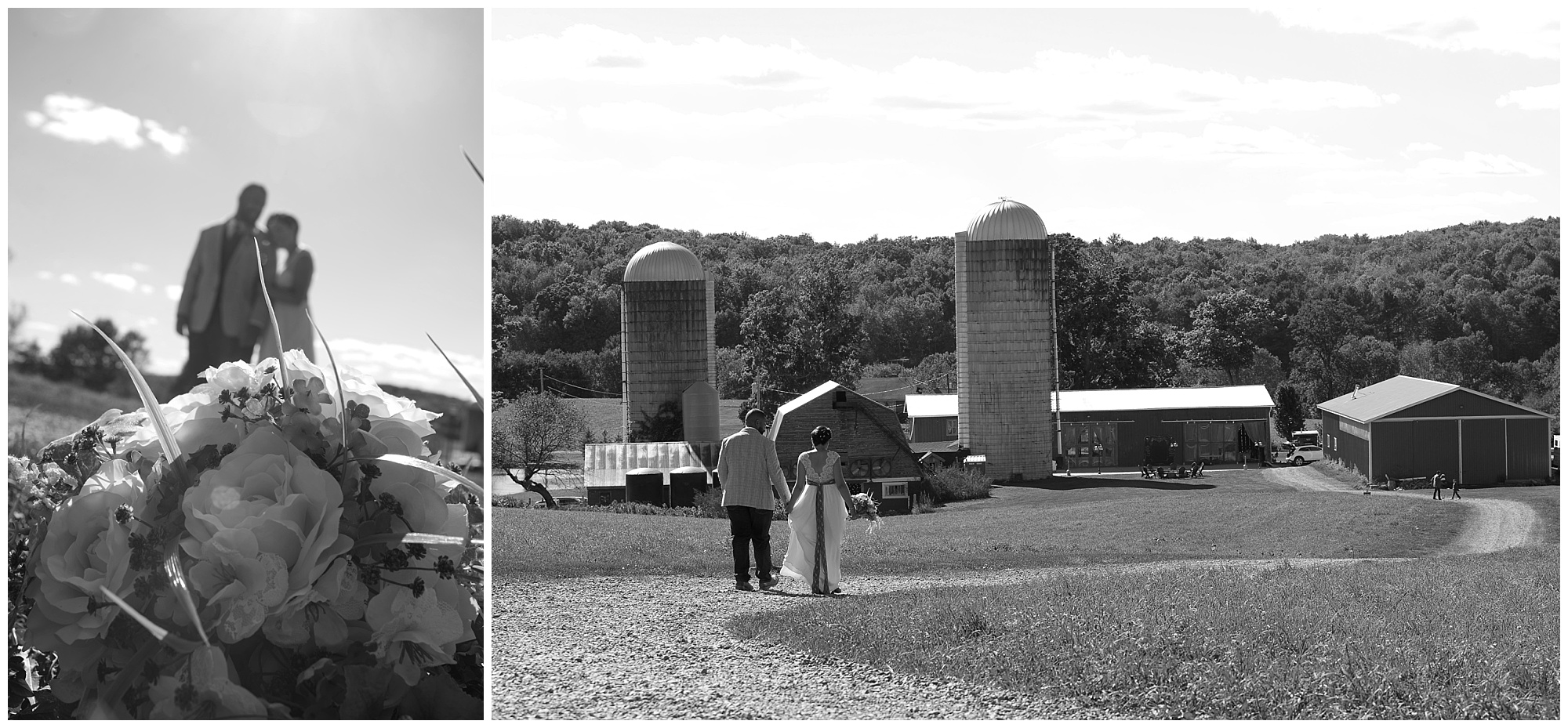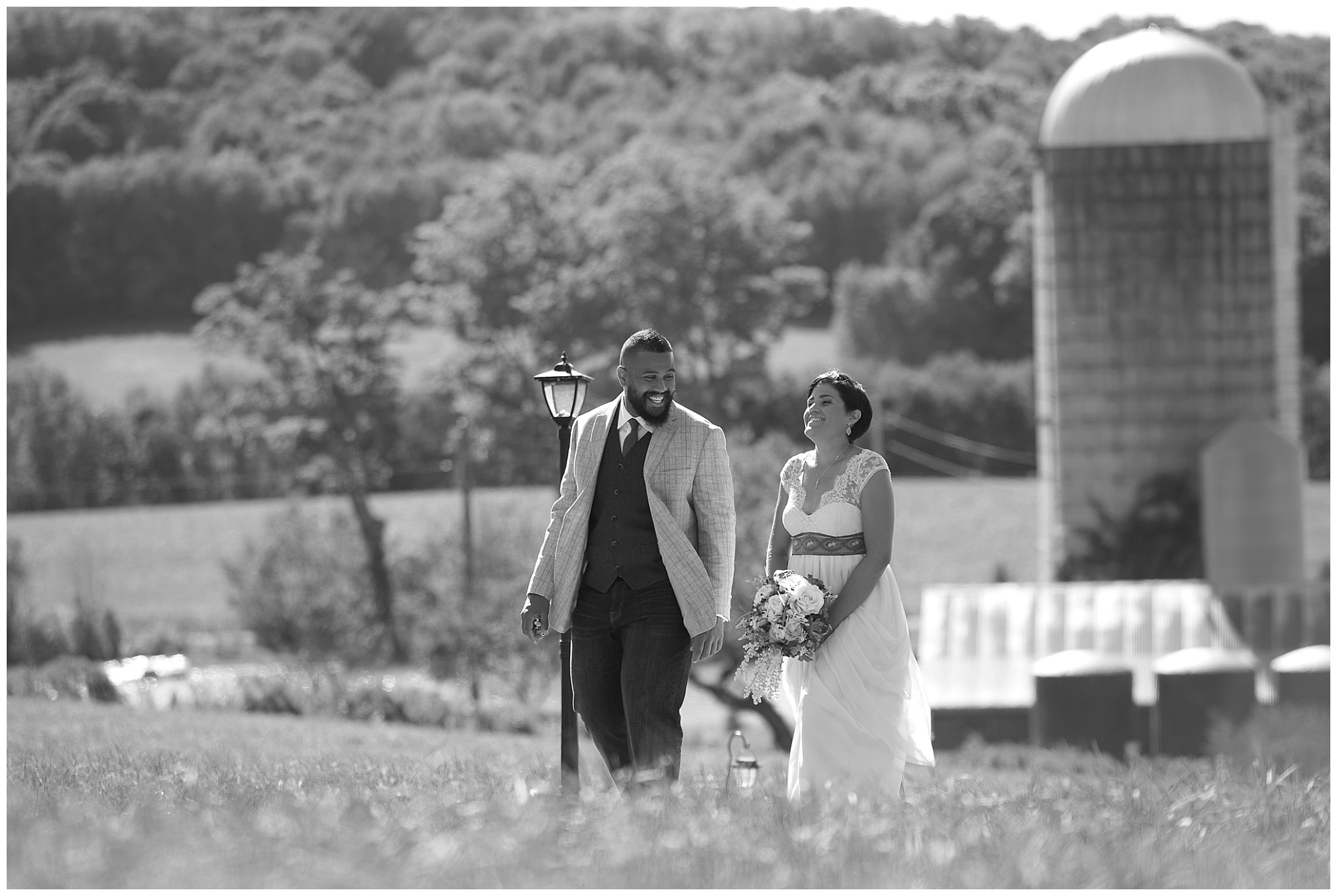 This was not a planned shot. When Ana's cousin (ring bearer) decided to photo-bomb them in a such cute way I couldn't let the moment go uncaptured.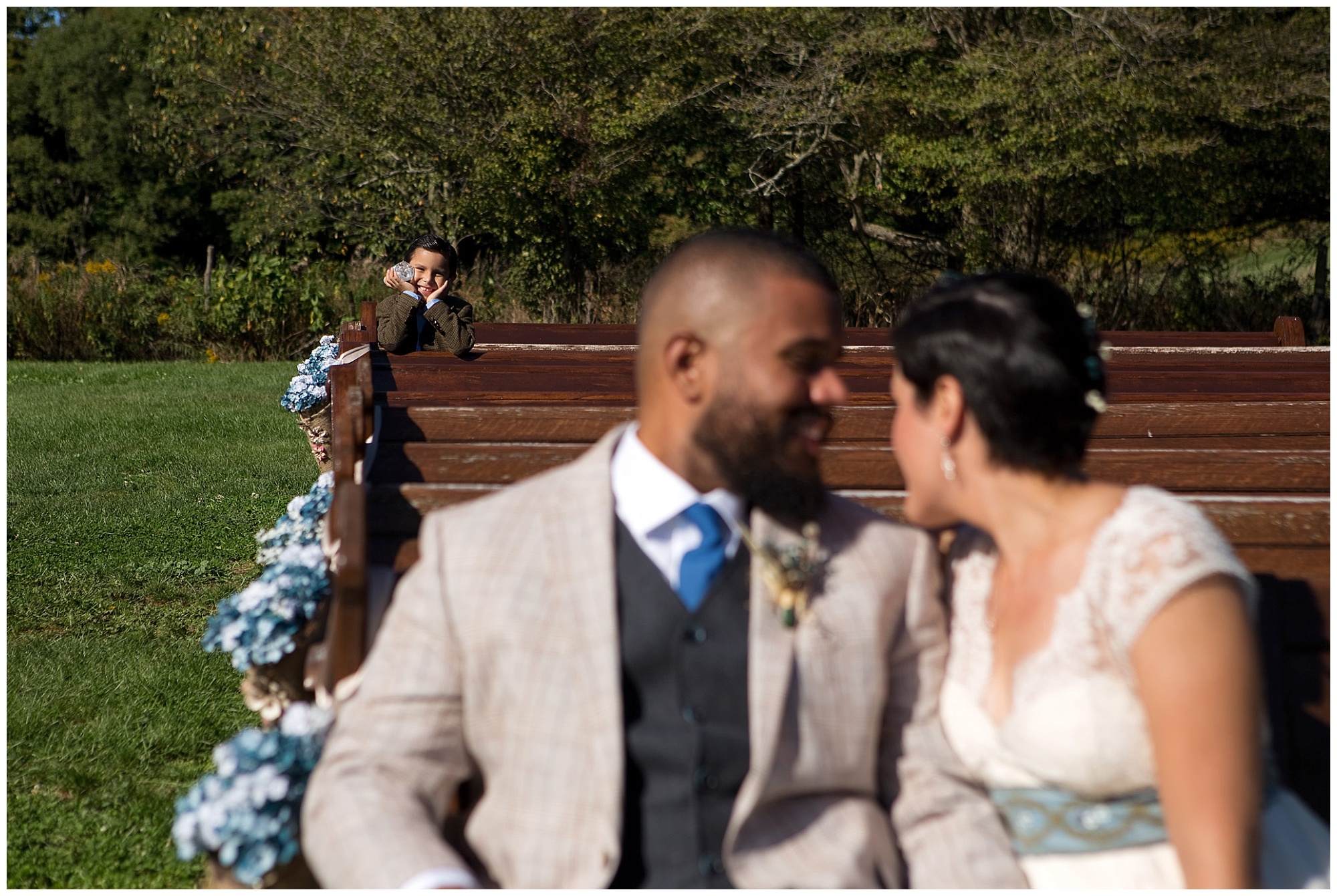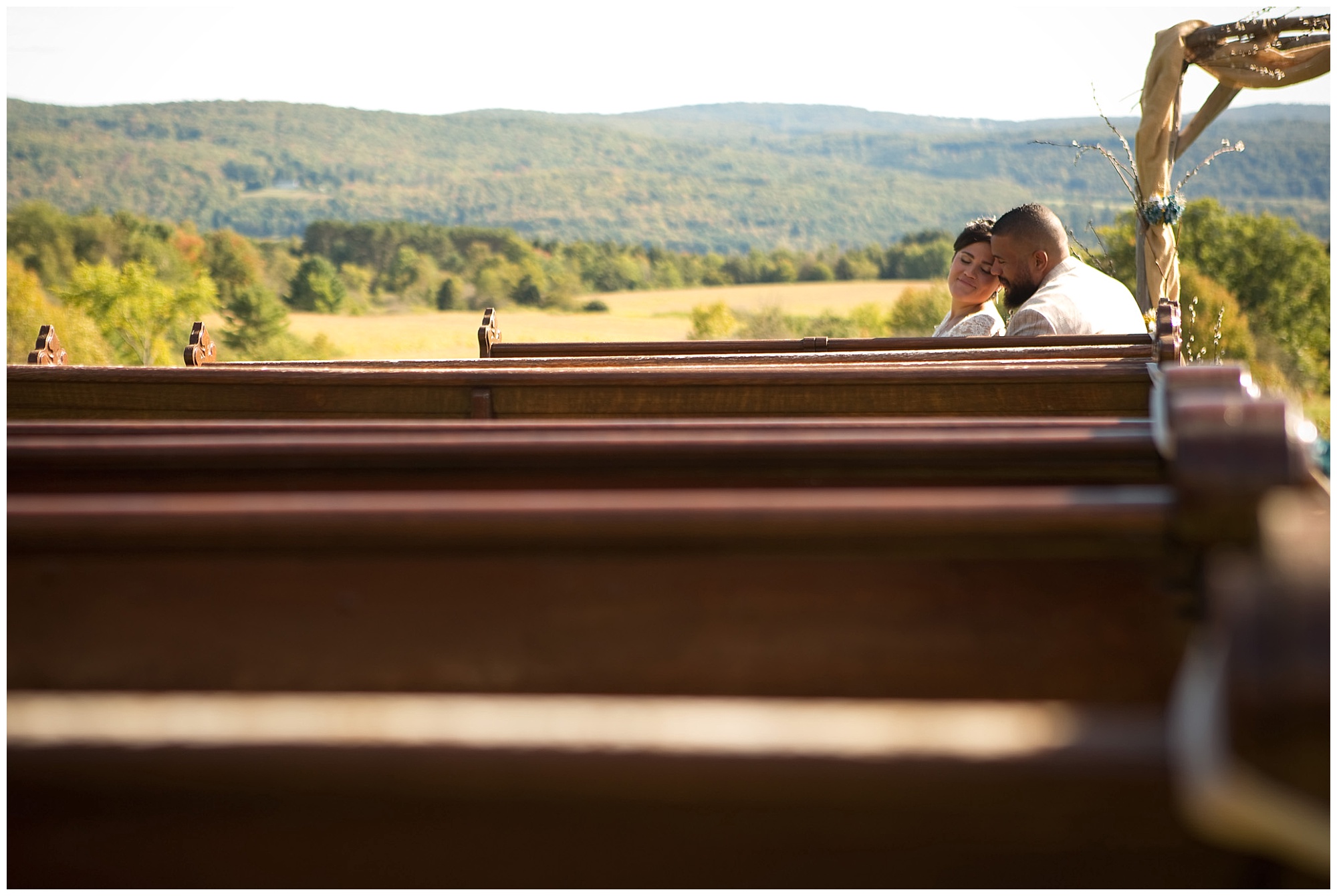 The wedding party looking good and having fun in these next series of photos!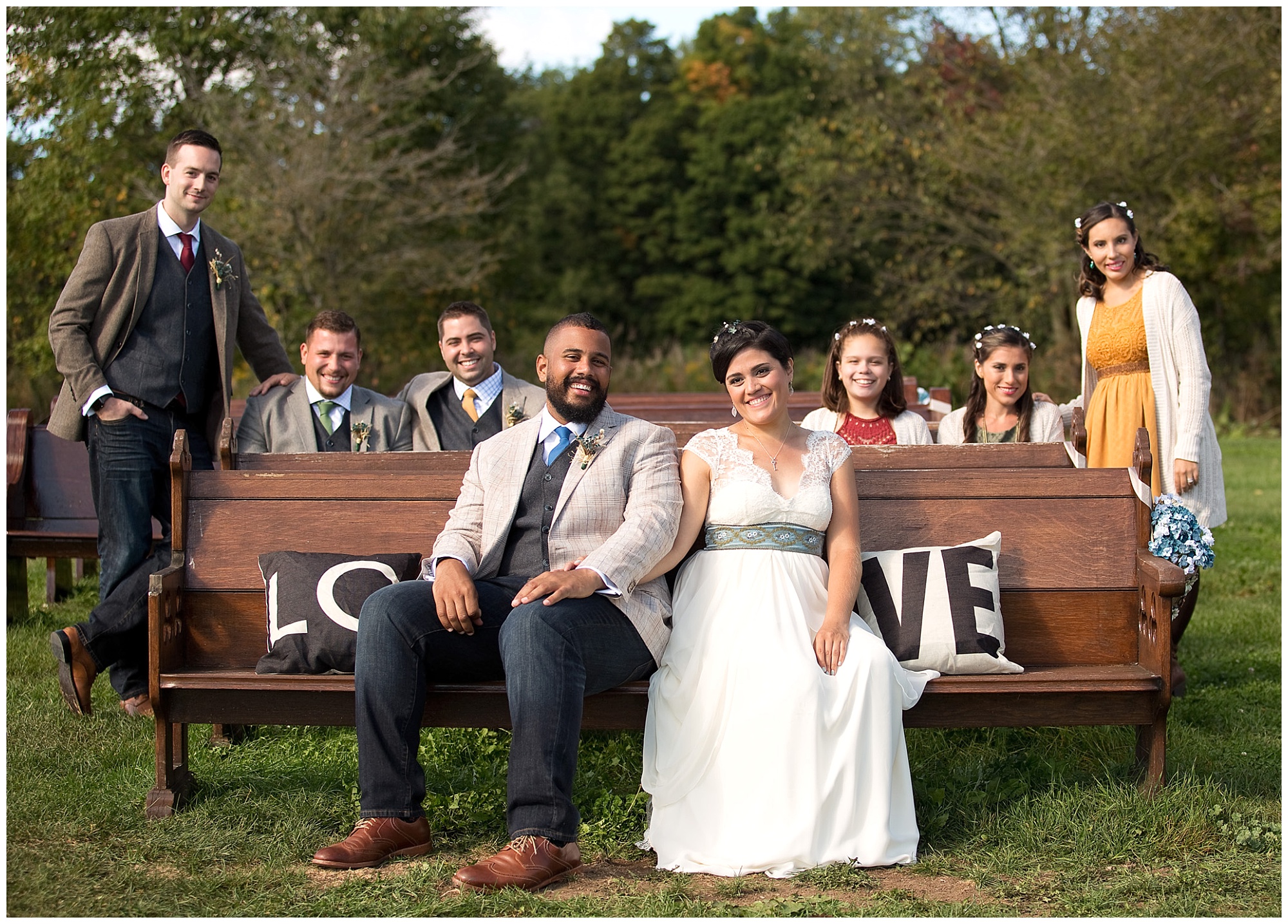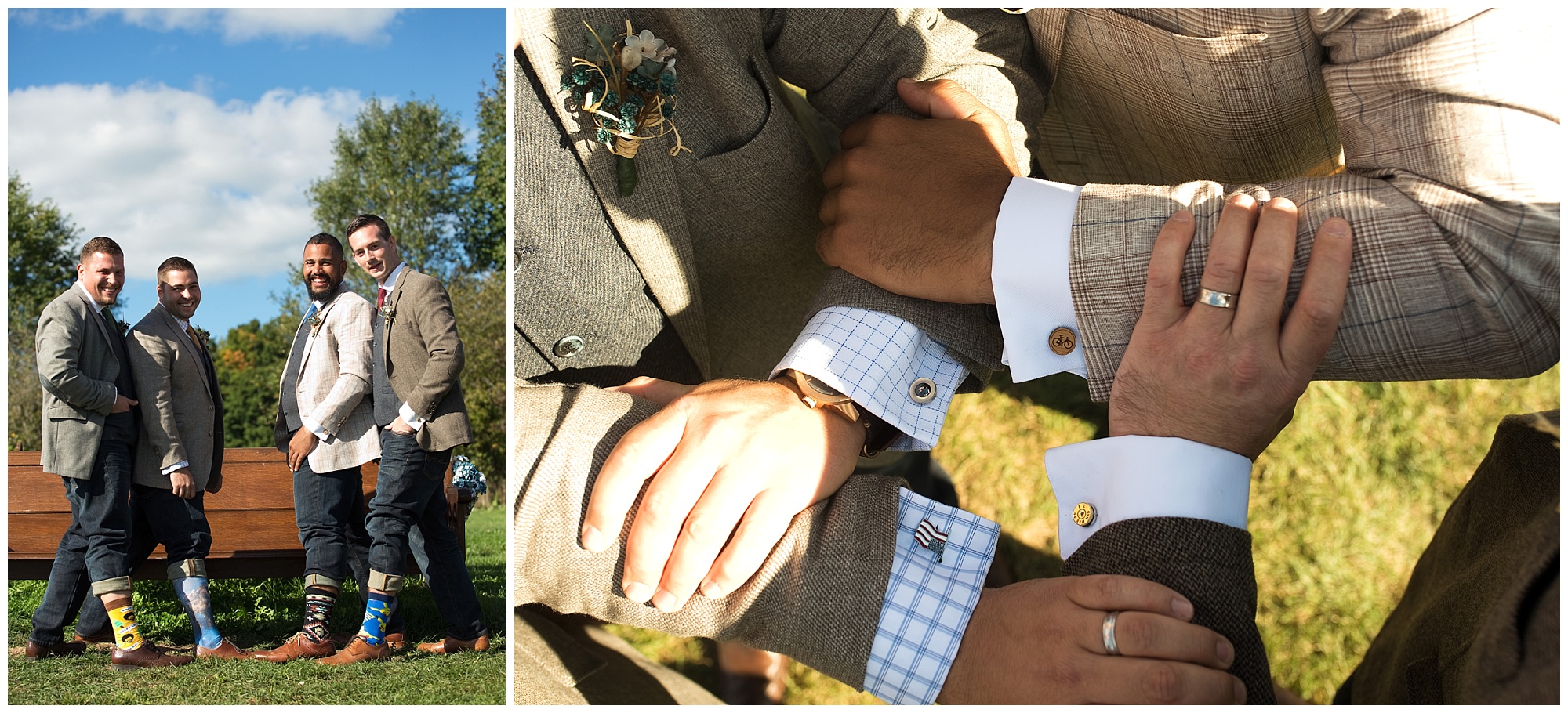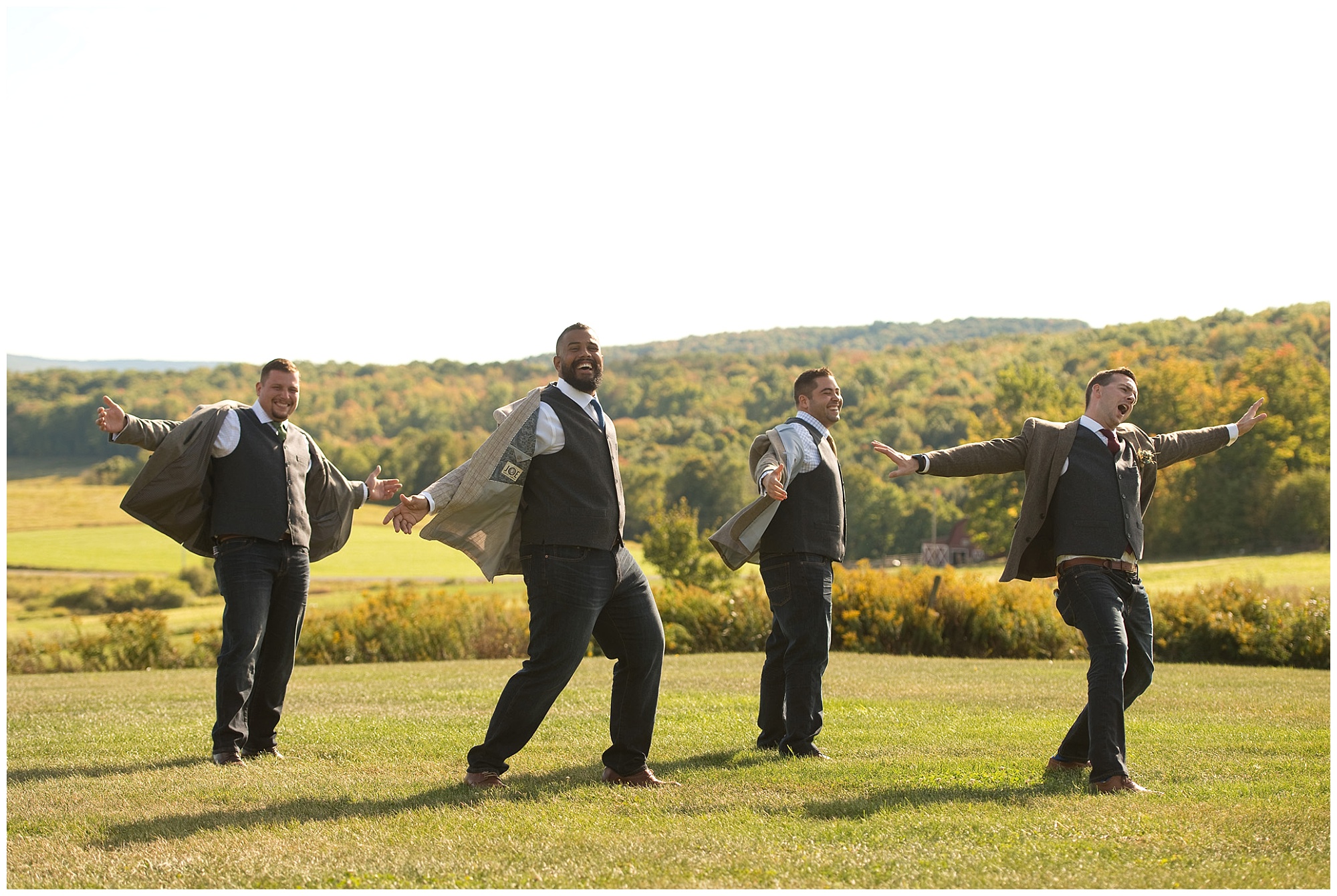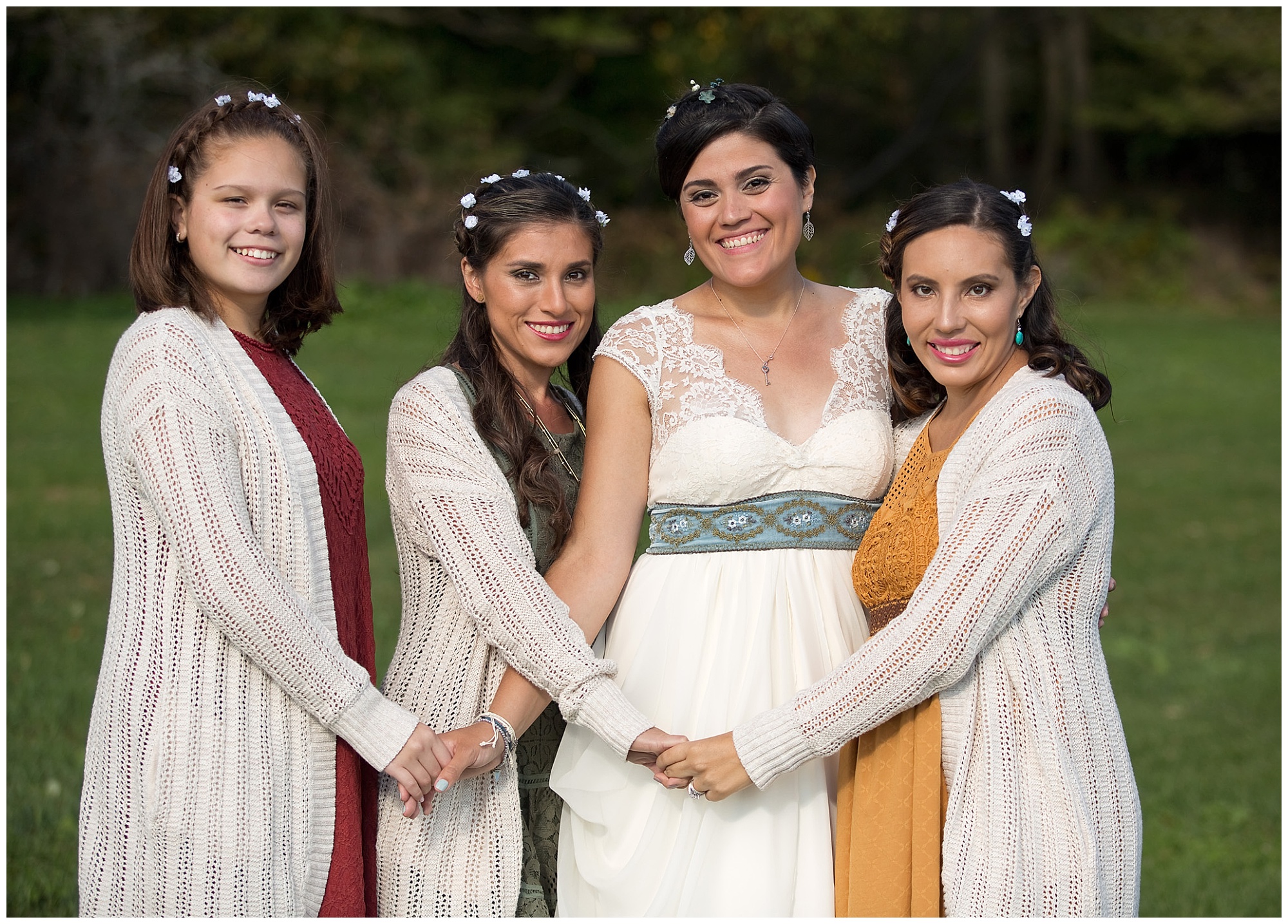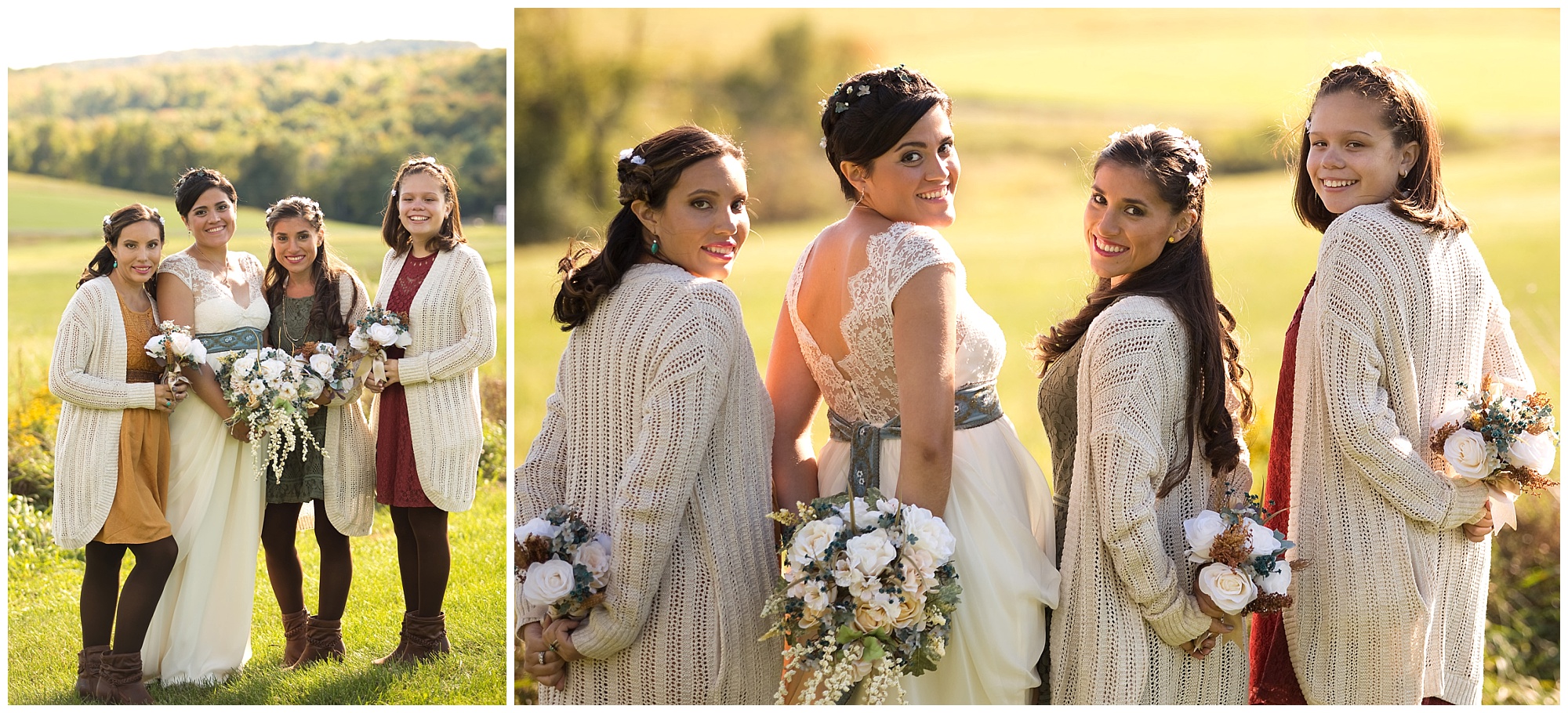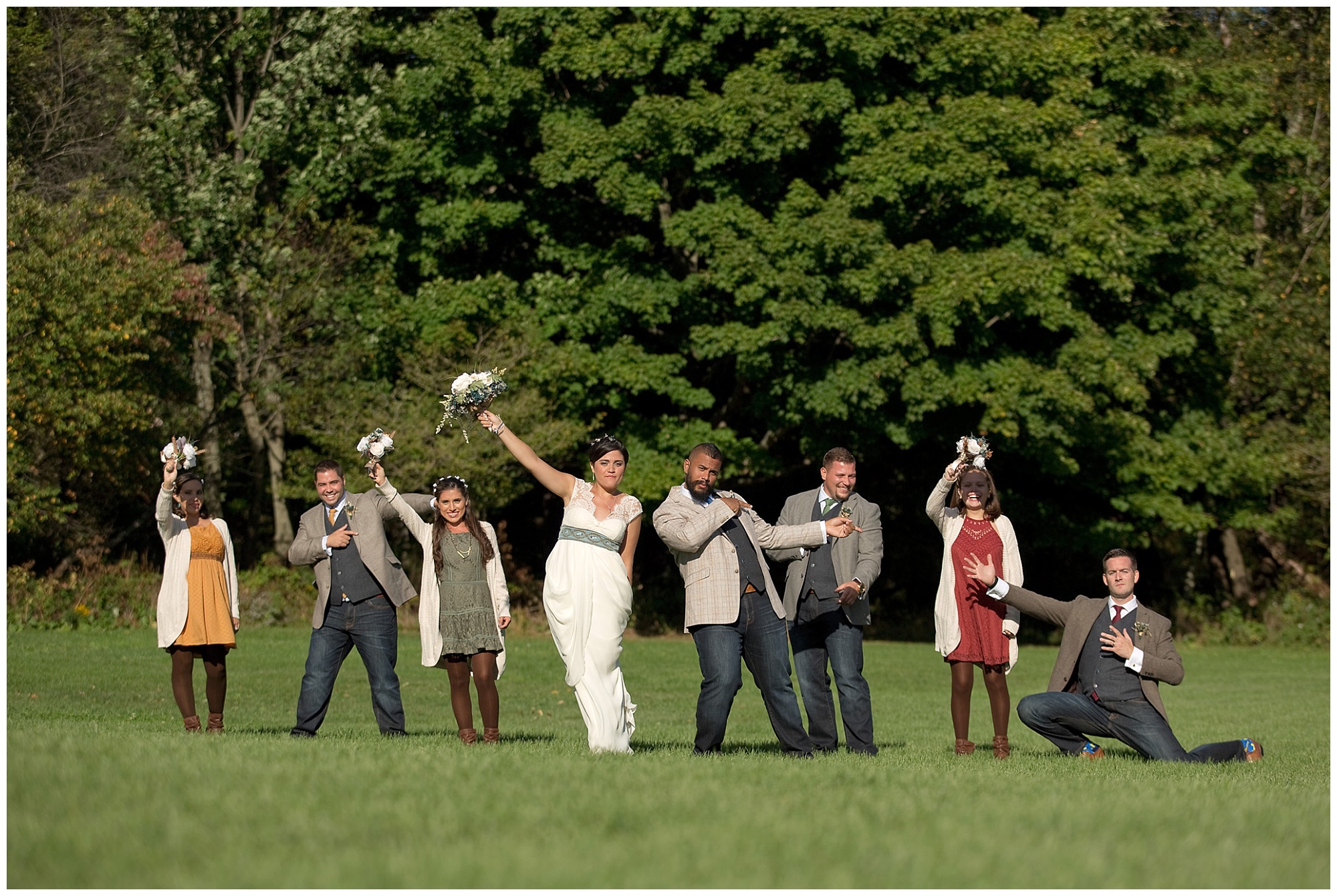 Final touch ups to Ana's makeup just prior to the ceremony.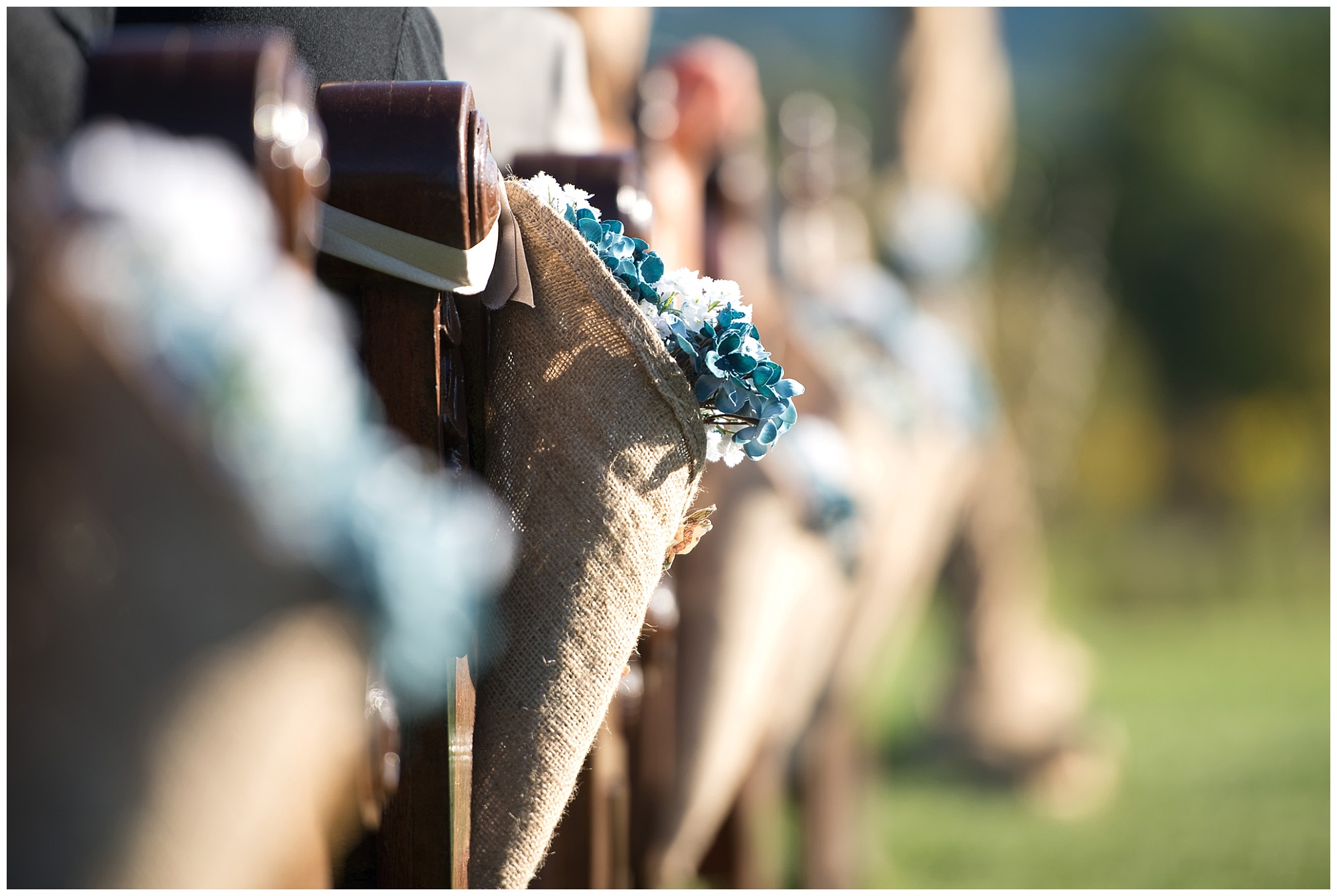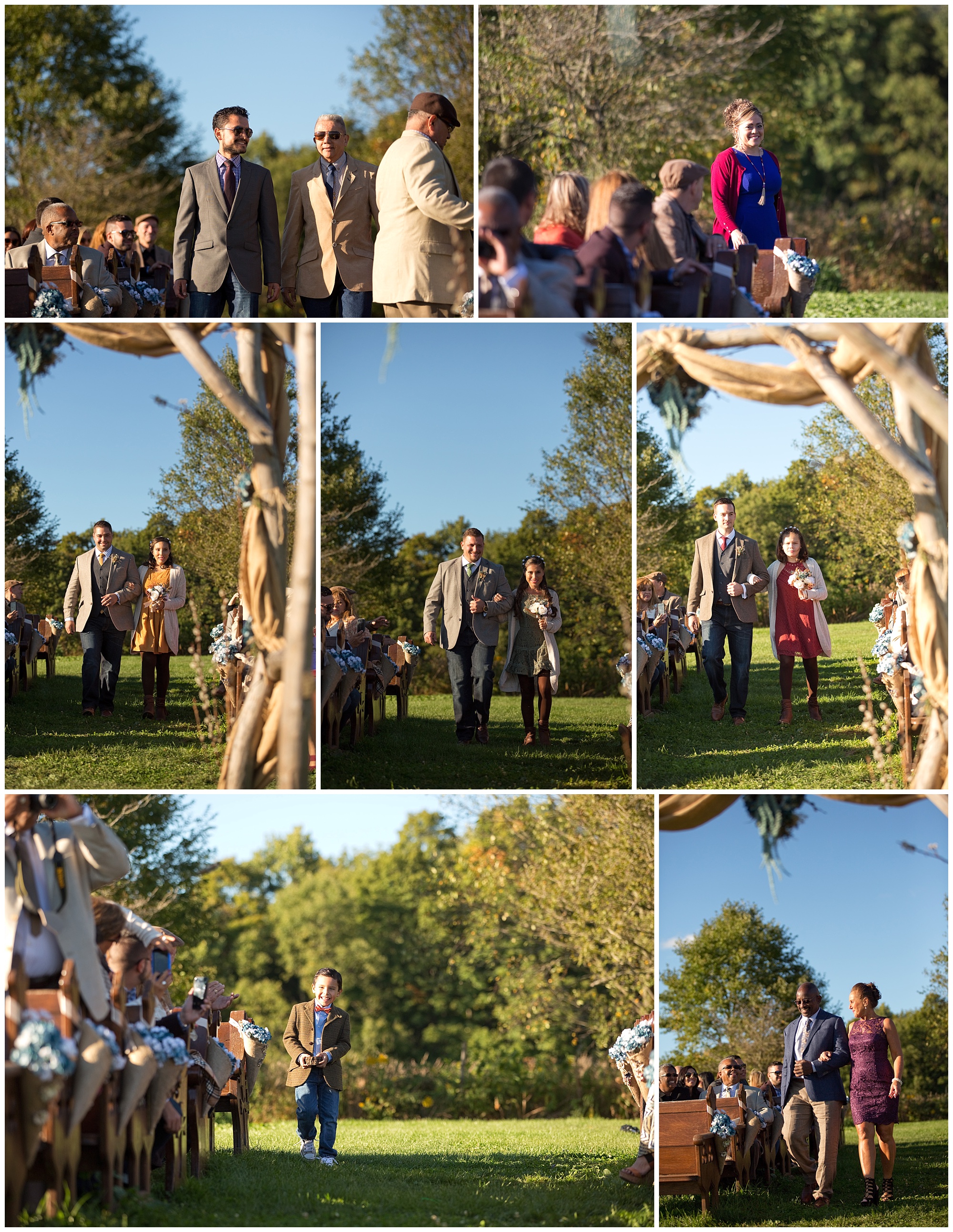 Ana and Justin being true to who they are choose break with tradition and walk their wedding ceremony processional hand in hand.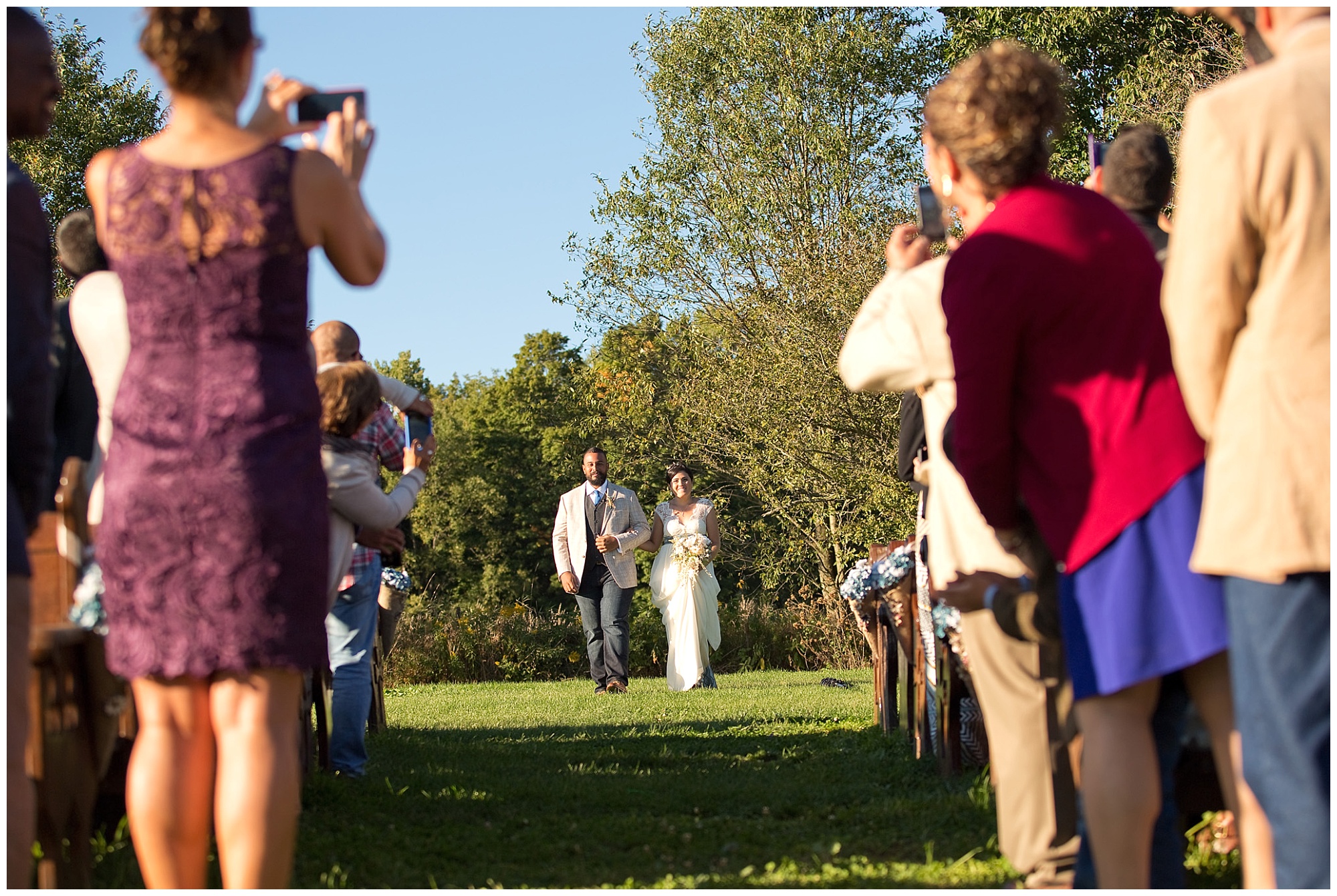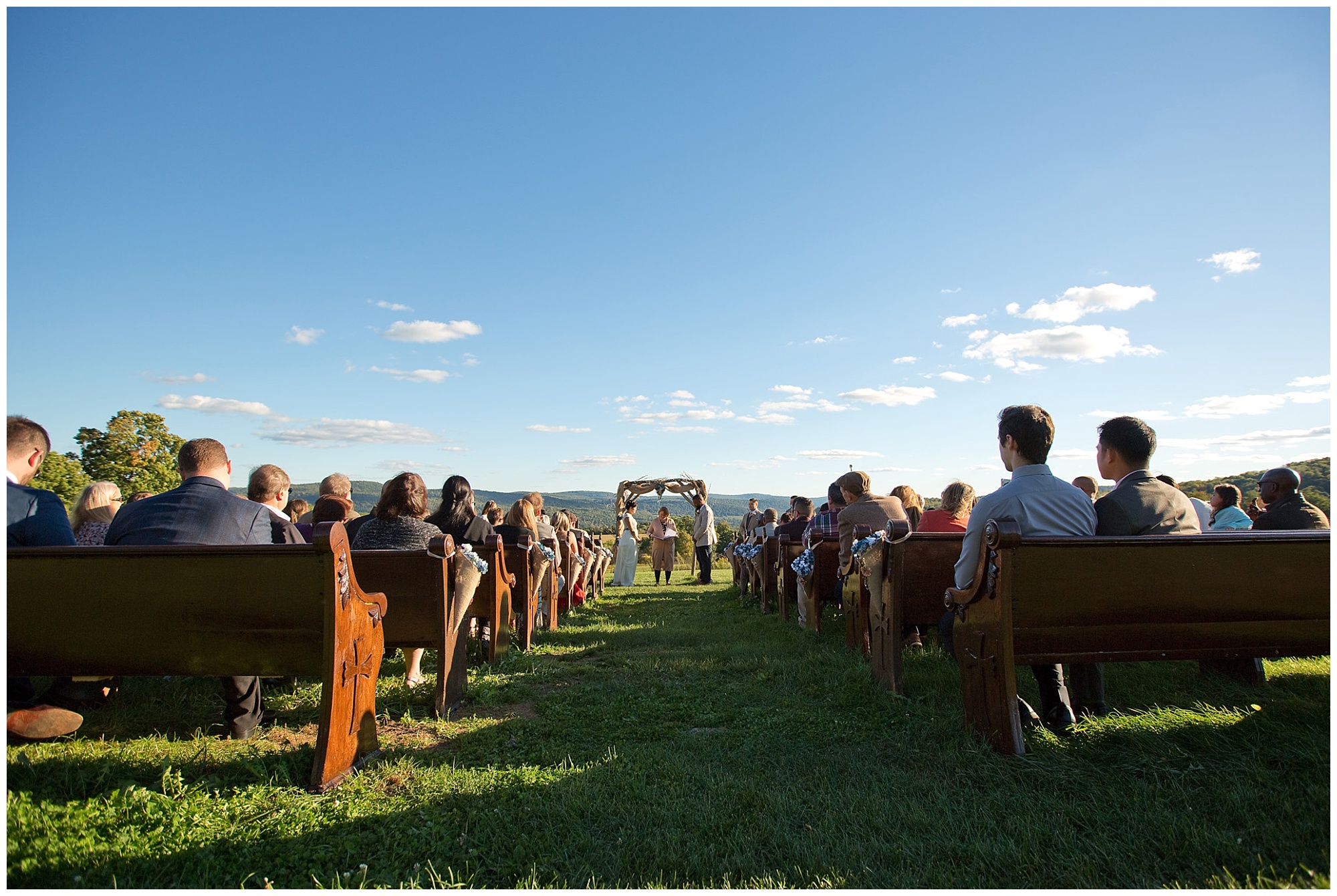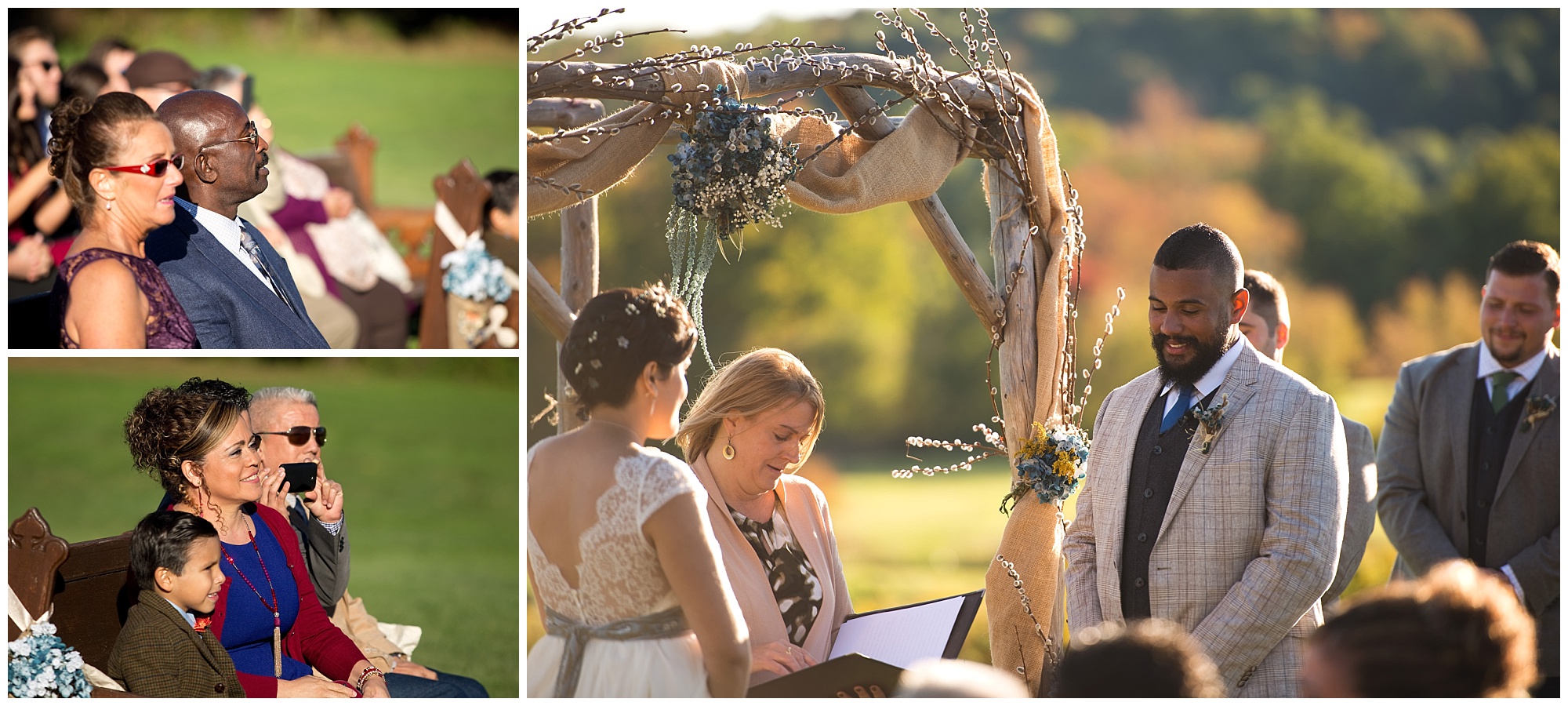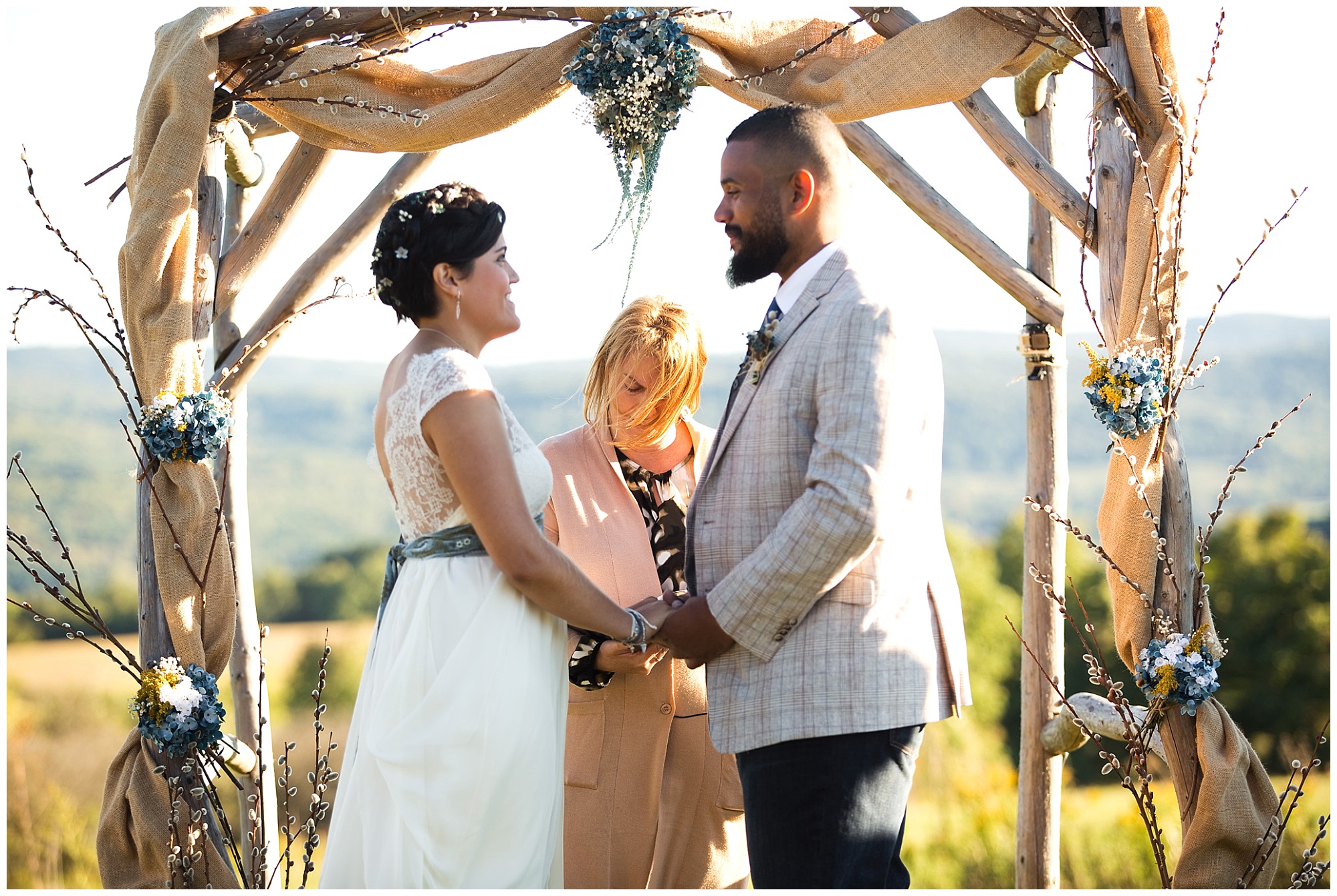 "Happiness is only real when shared"  – Justin quoting Chrostopher McCandless in his vows.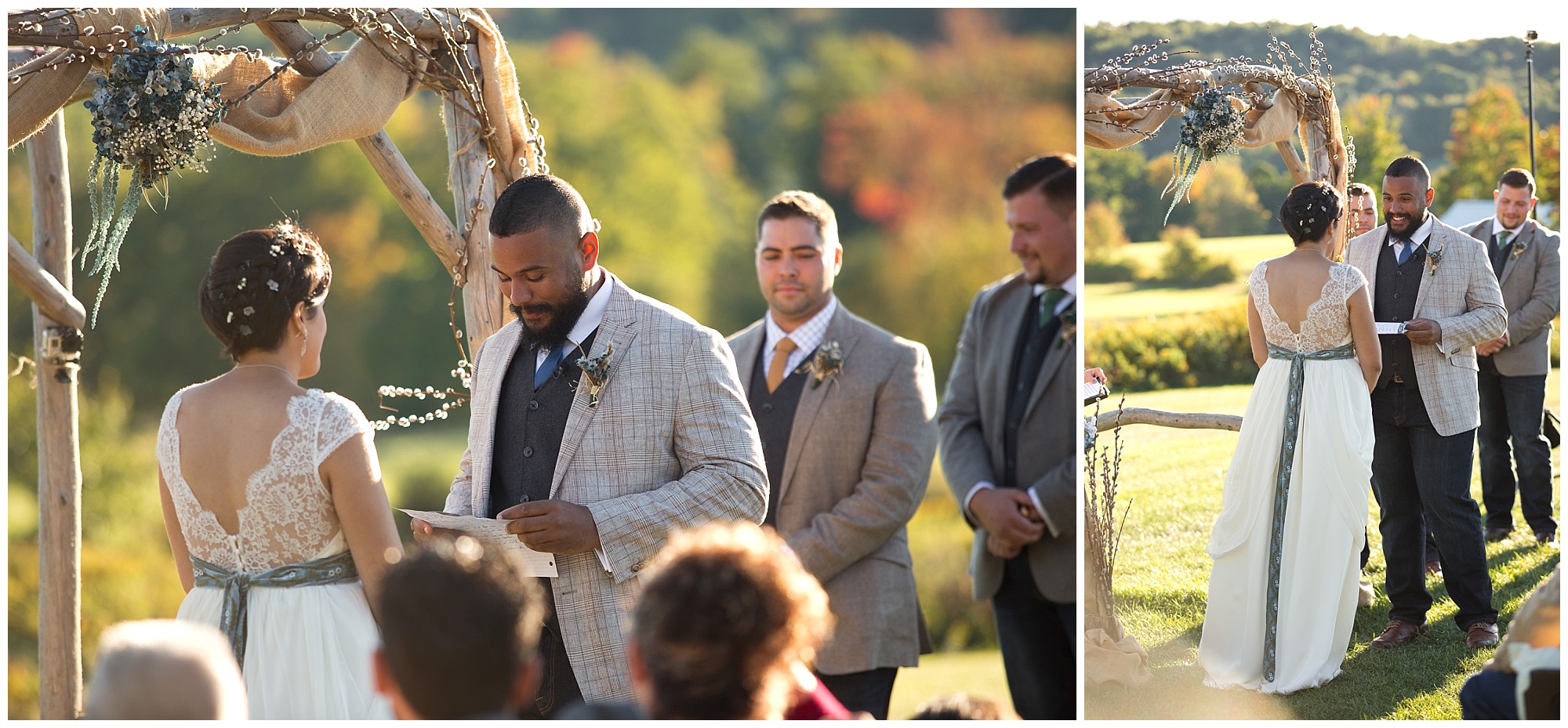 Capturing parent reactions at the ceremony is essential and will often yield emotive images. I especially love Ana's mom's photo on the right. These kind of moments are what I live to capture.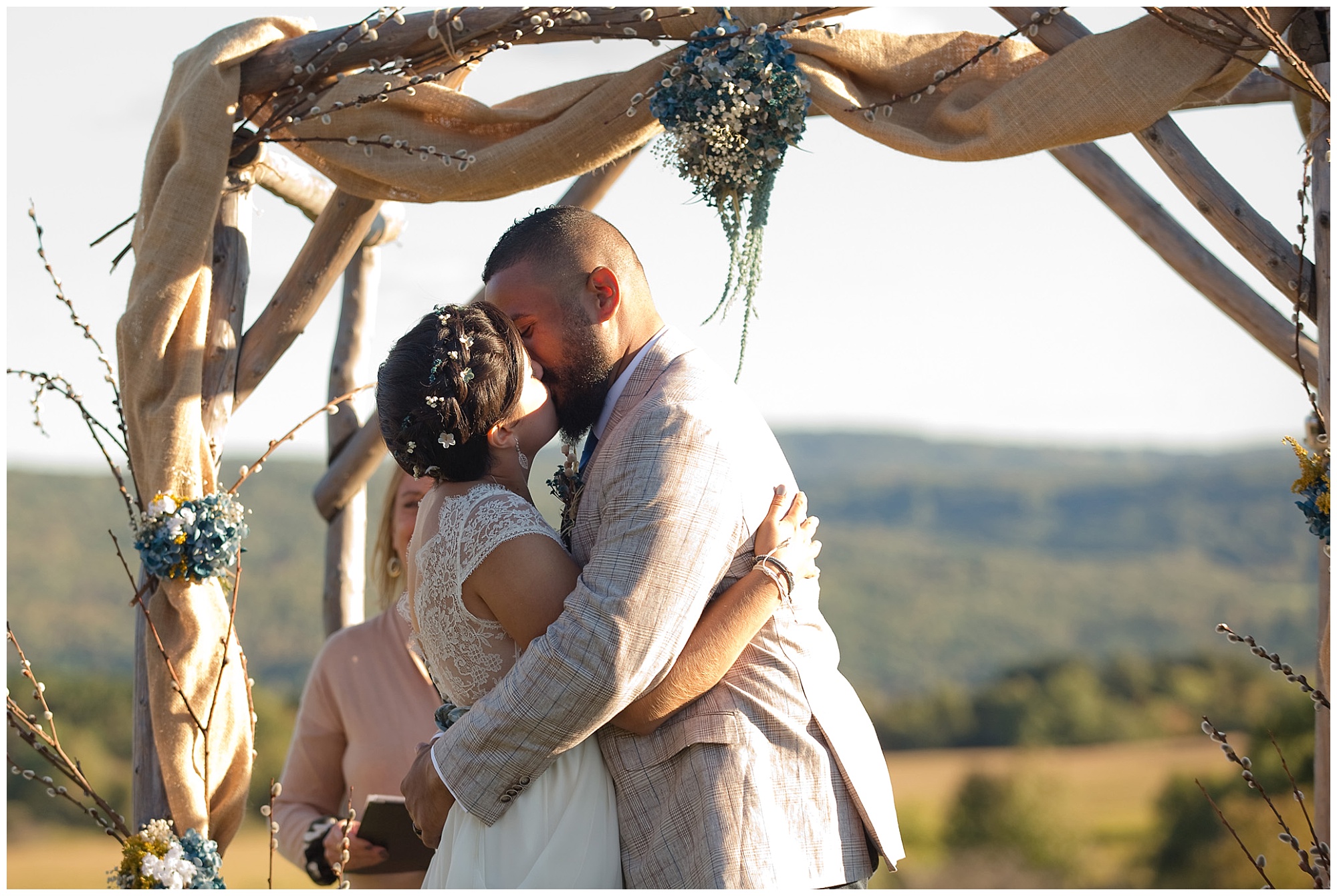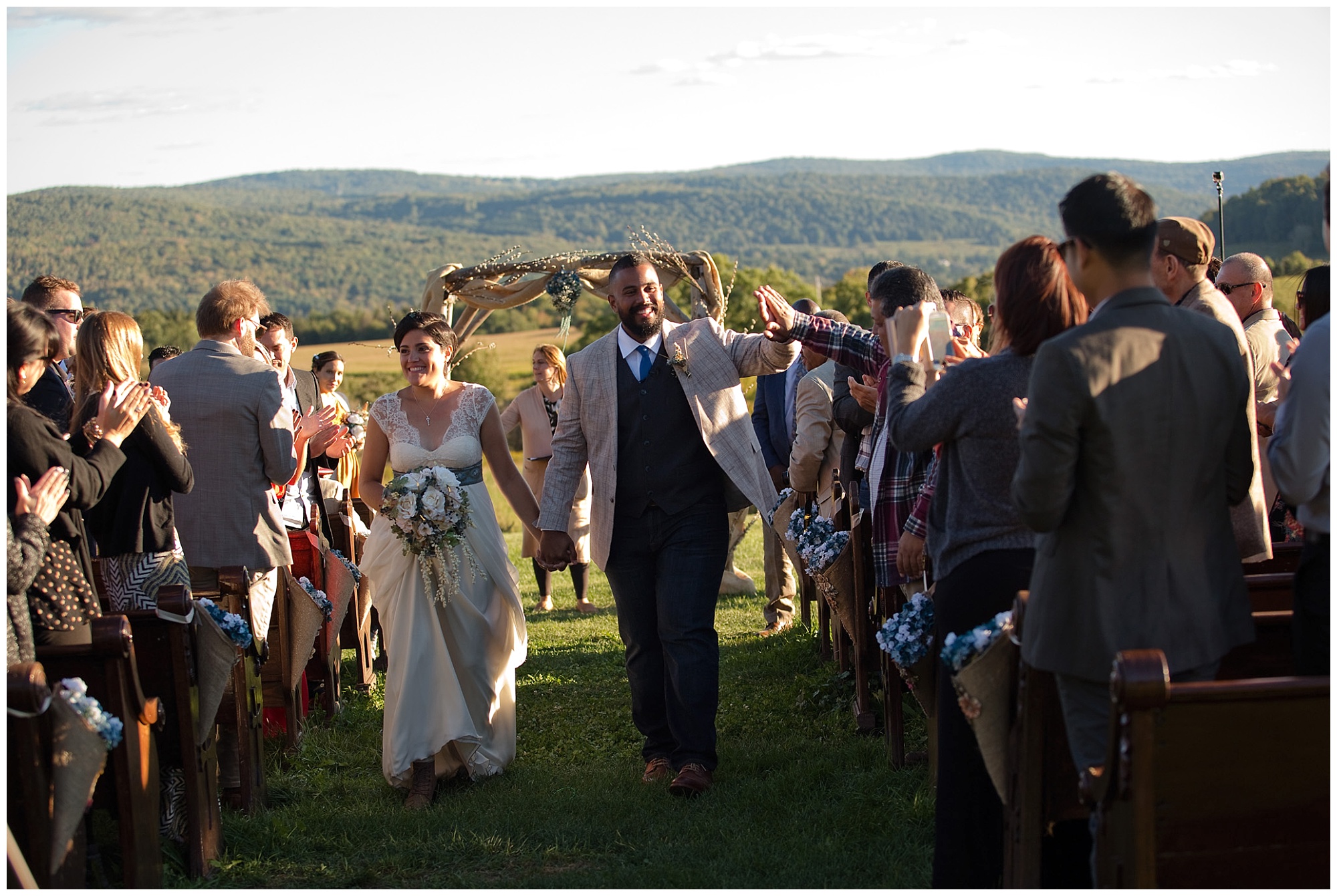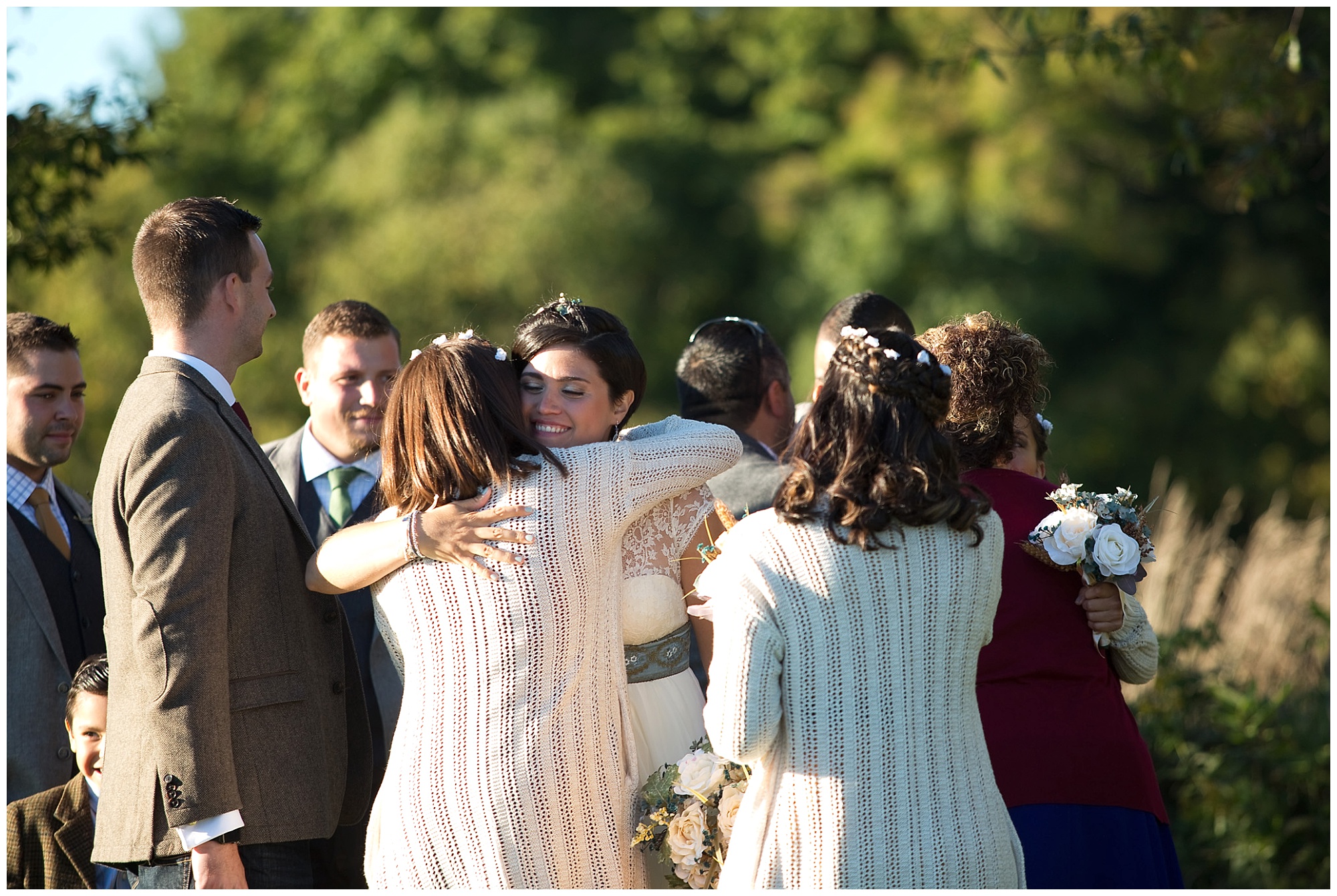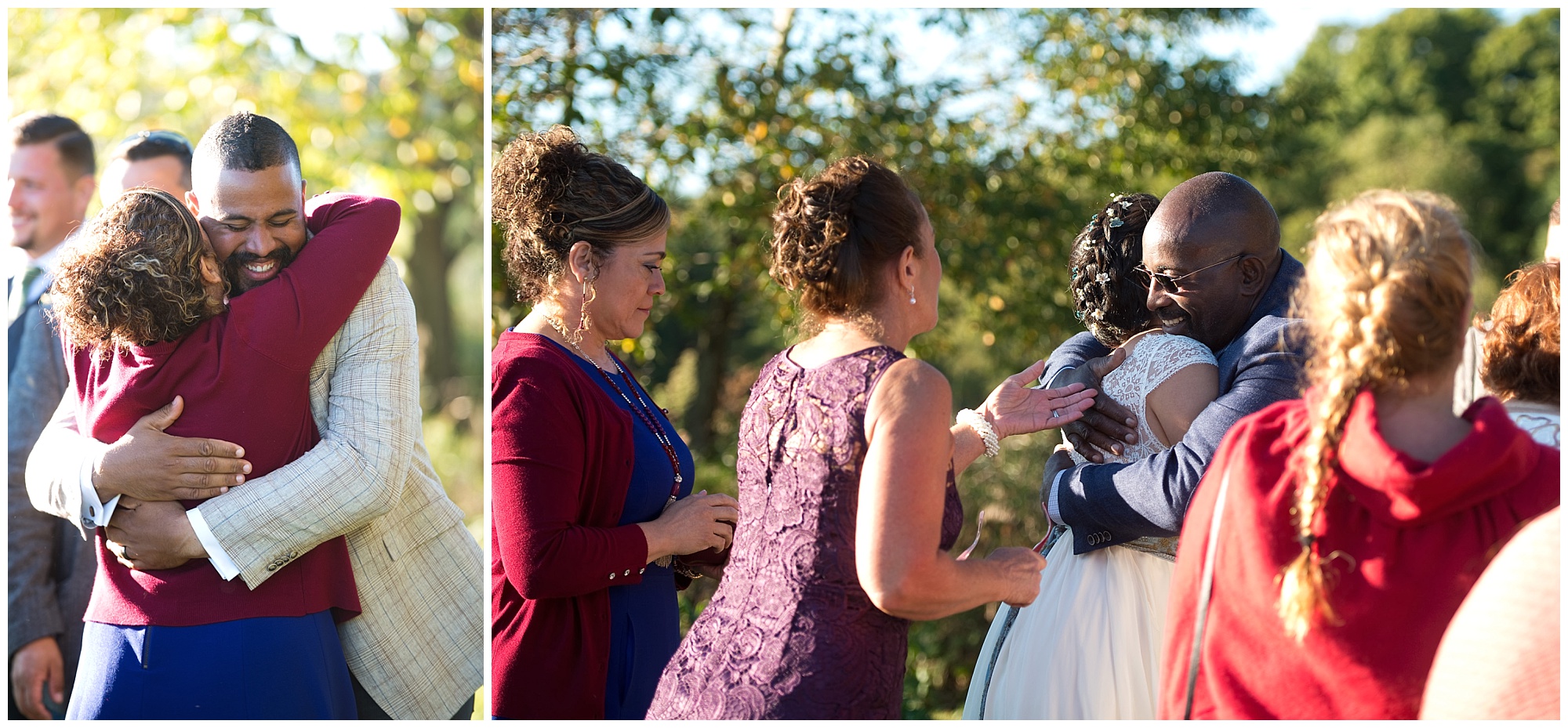 Brother and sister, mother and father…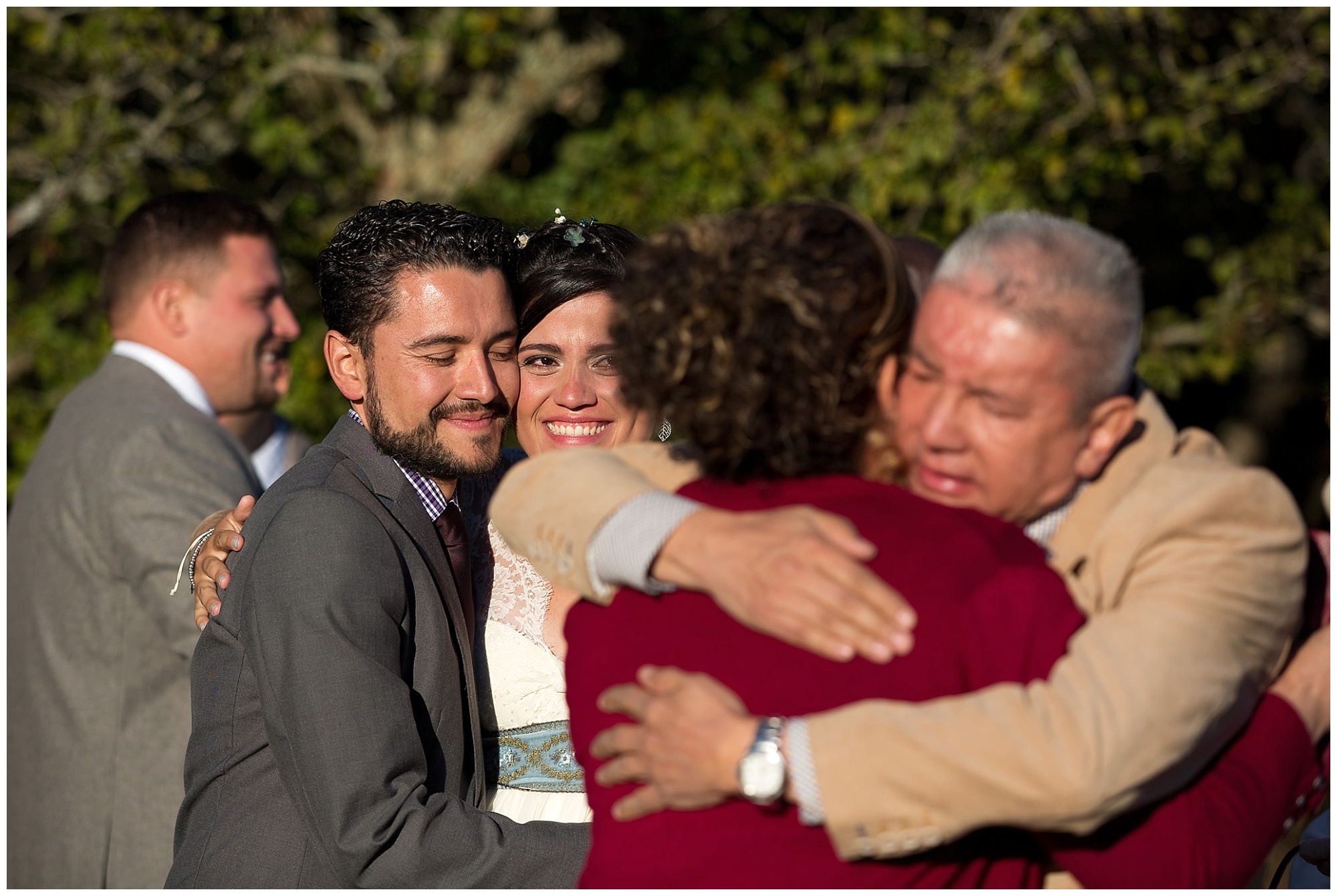 Kisses and long shadows wrap up this late afternoon wedding ceremony.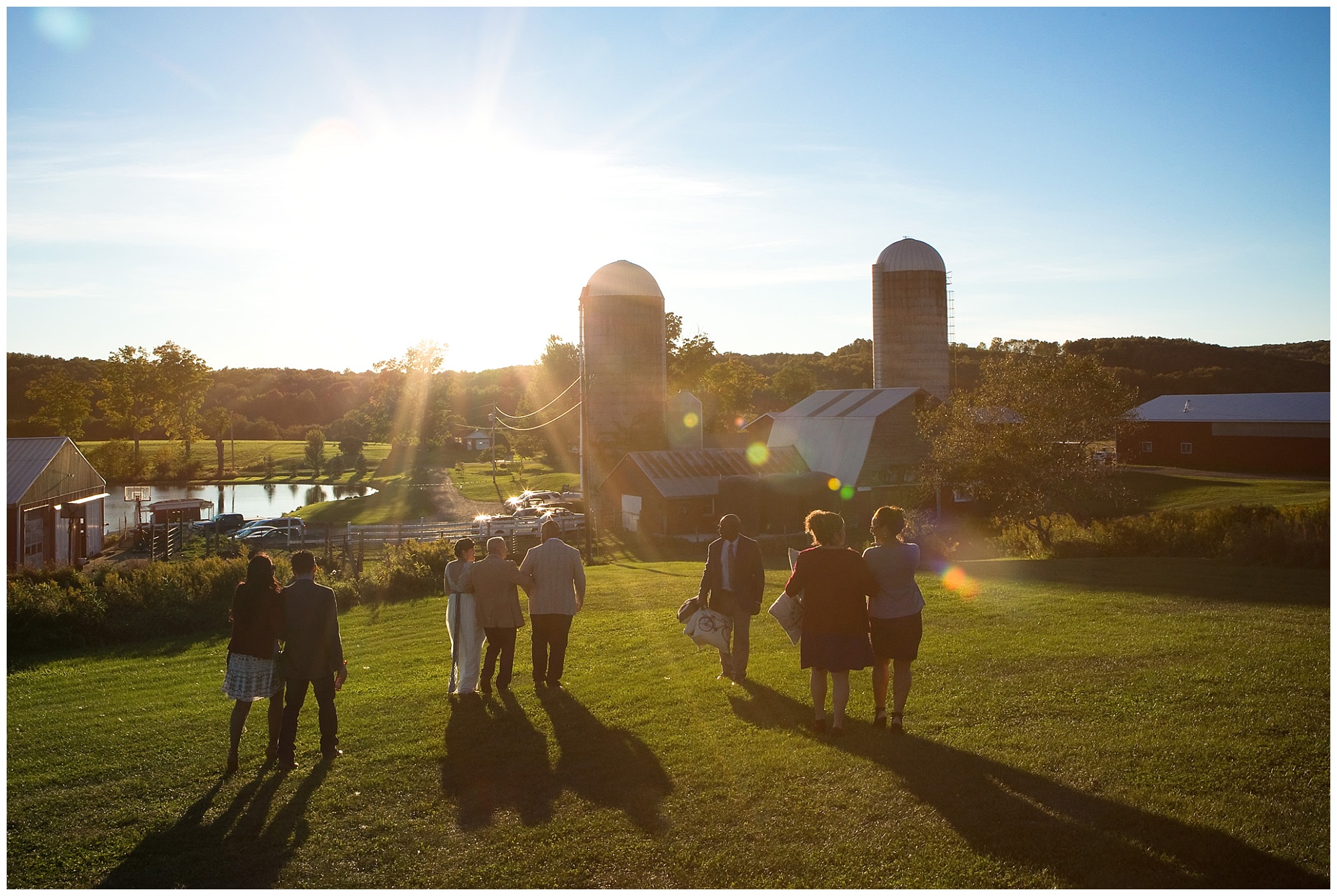 Justin and Ana are both very ecologically conscious people. All plates, forks, knives, etc. By Leafware. All compostable and Eco-friendly.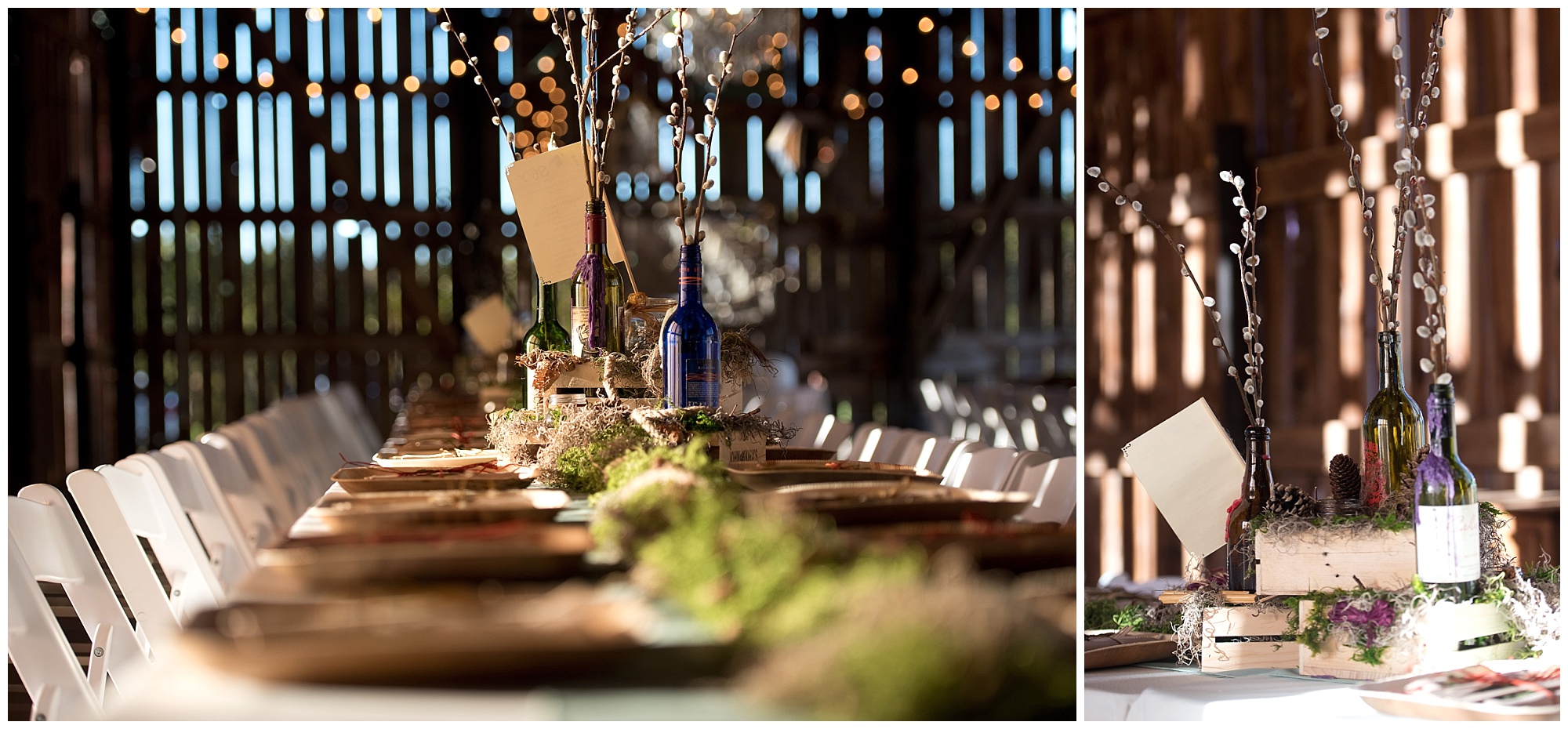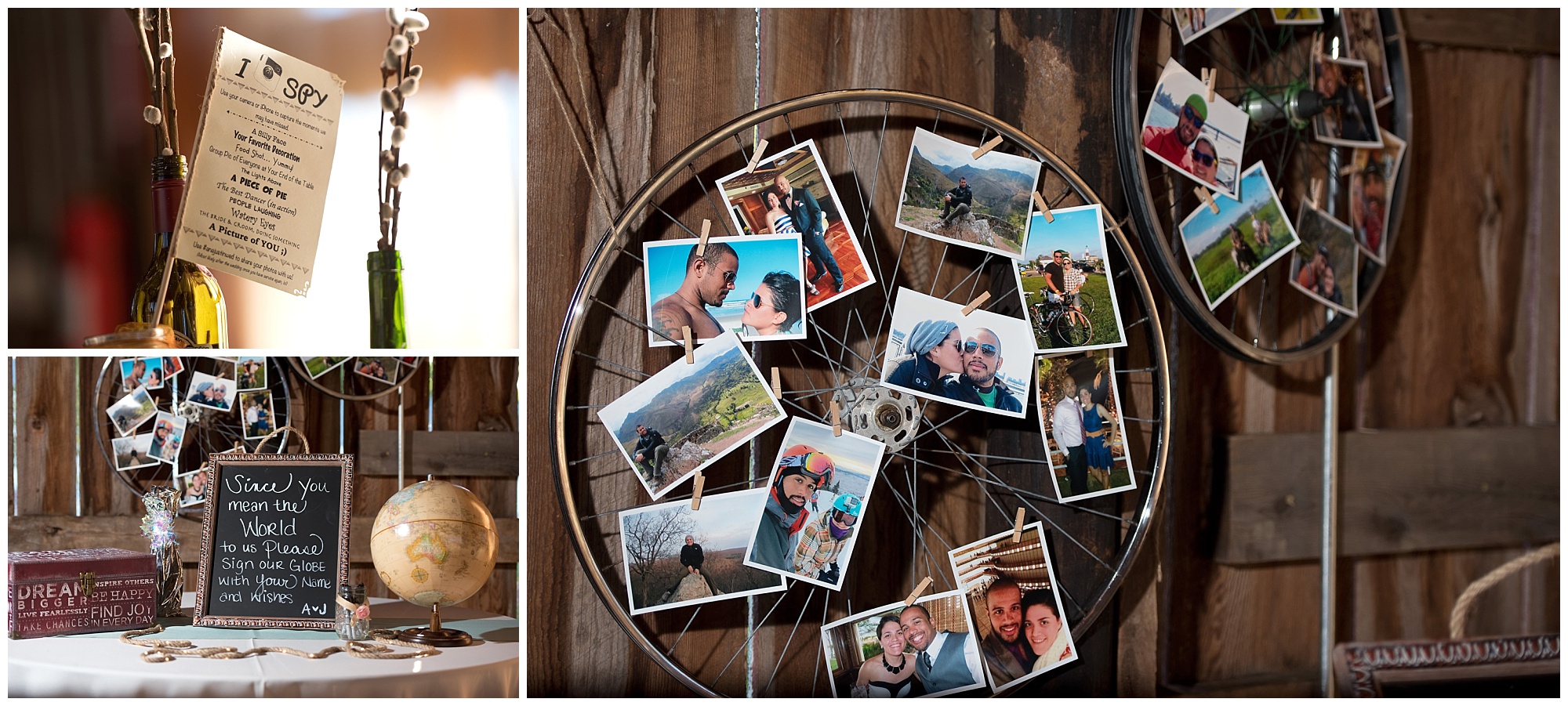 Time to get the party started with the grand entrance to the wedding reception followed by first dance, and parent dances.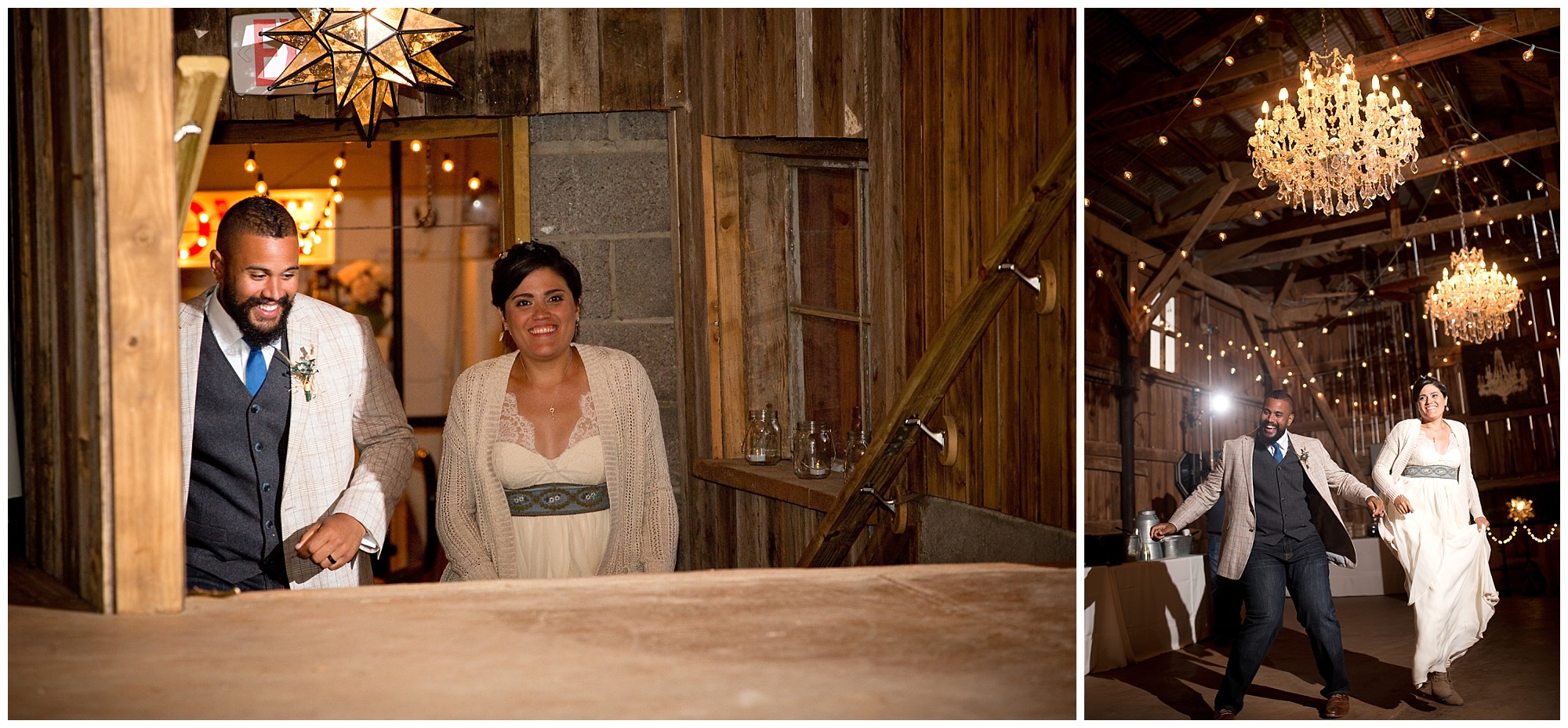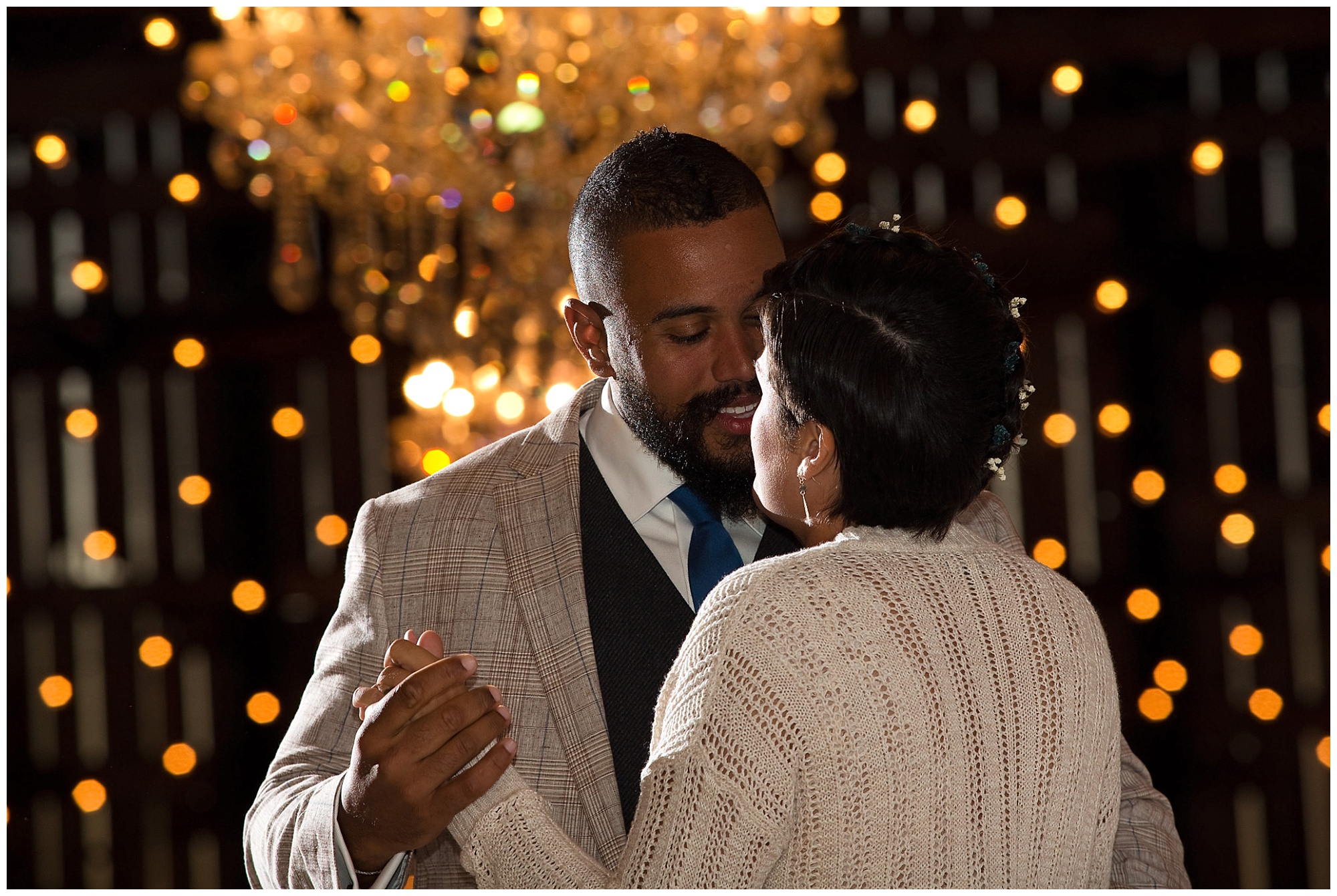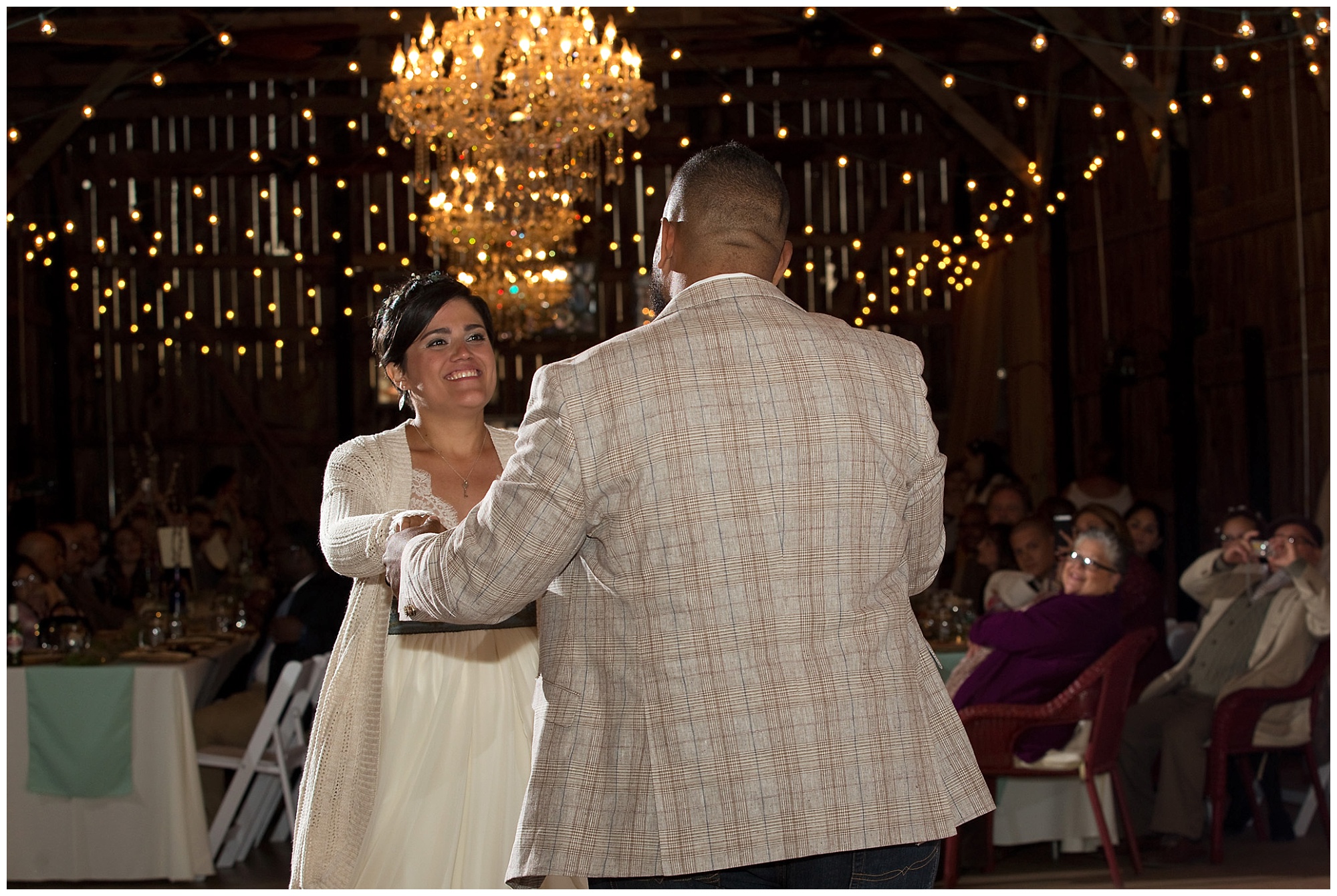 .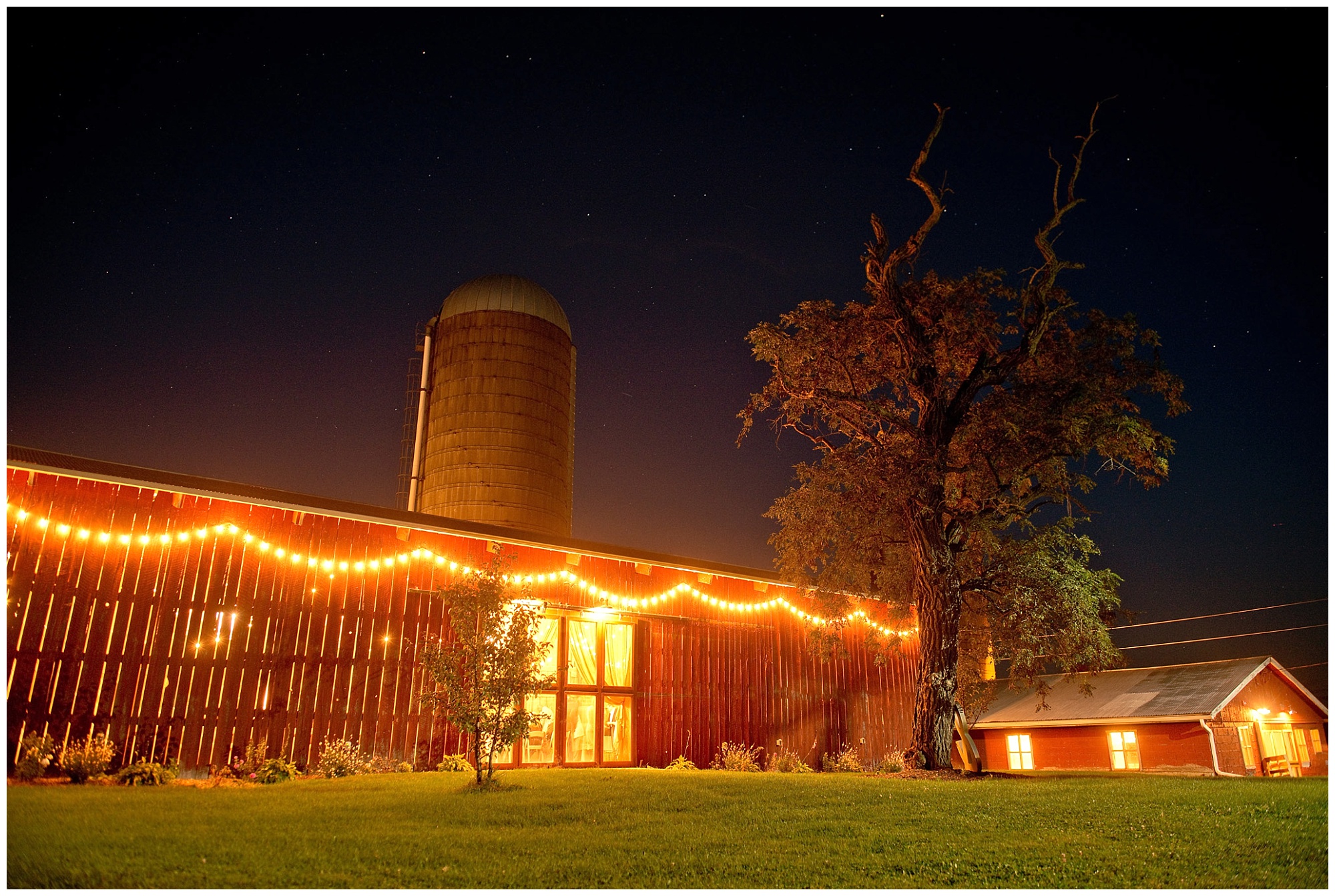 OK, dinner's done, let's dance and party the rest of the evening!





Ana and Justin going with mini pies over a traditional wedding cake. That works!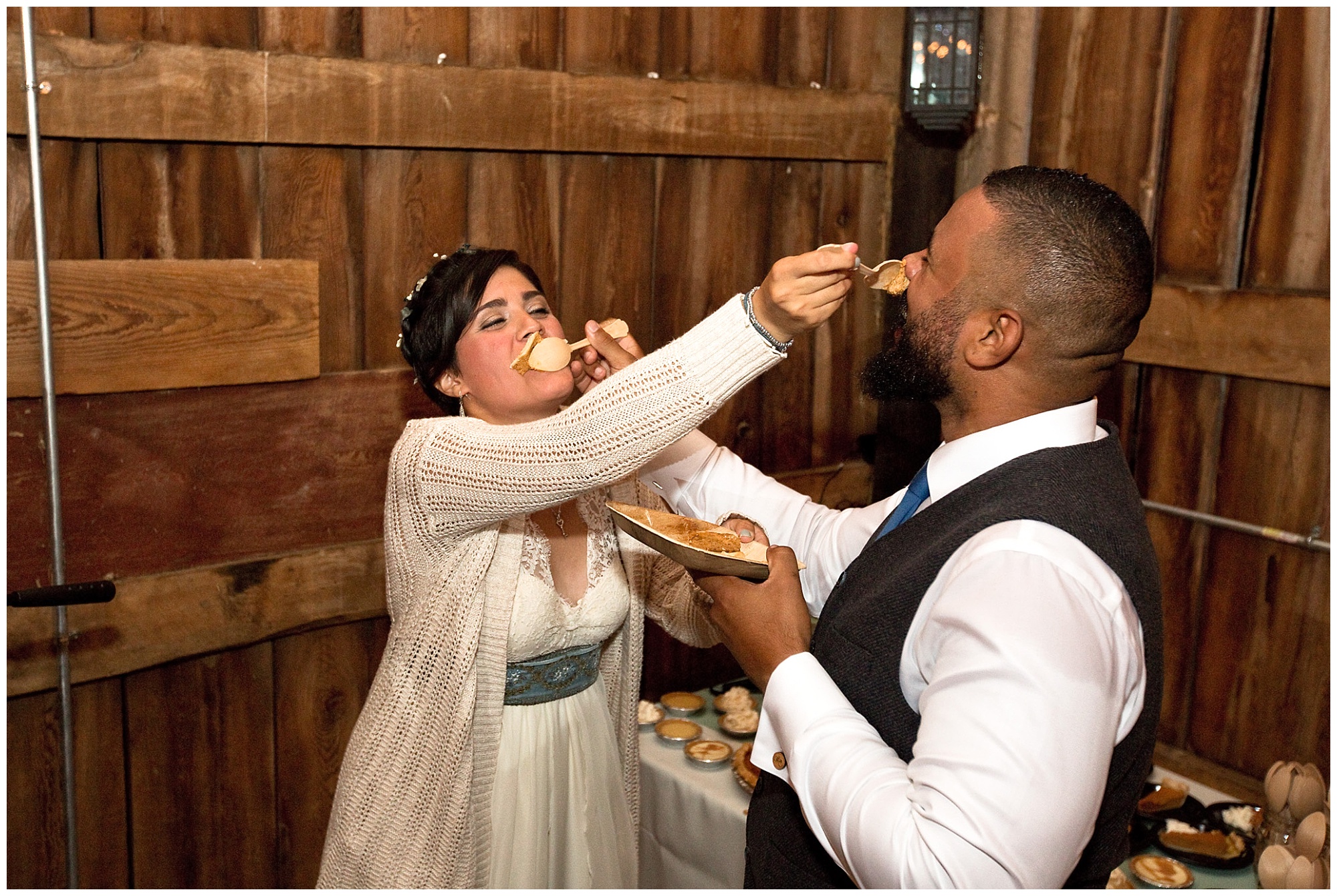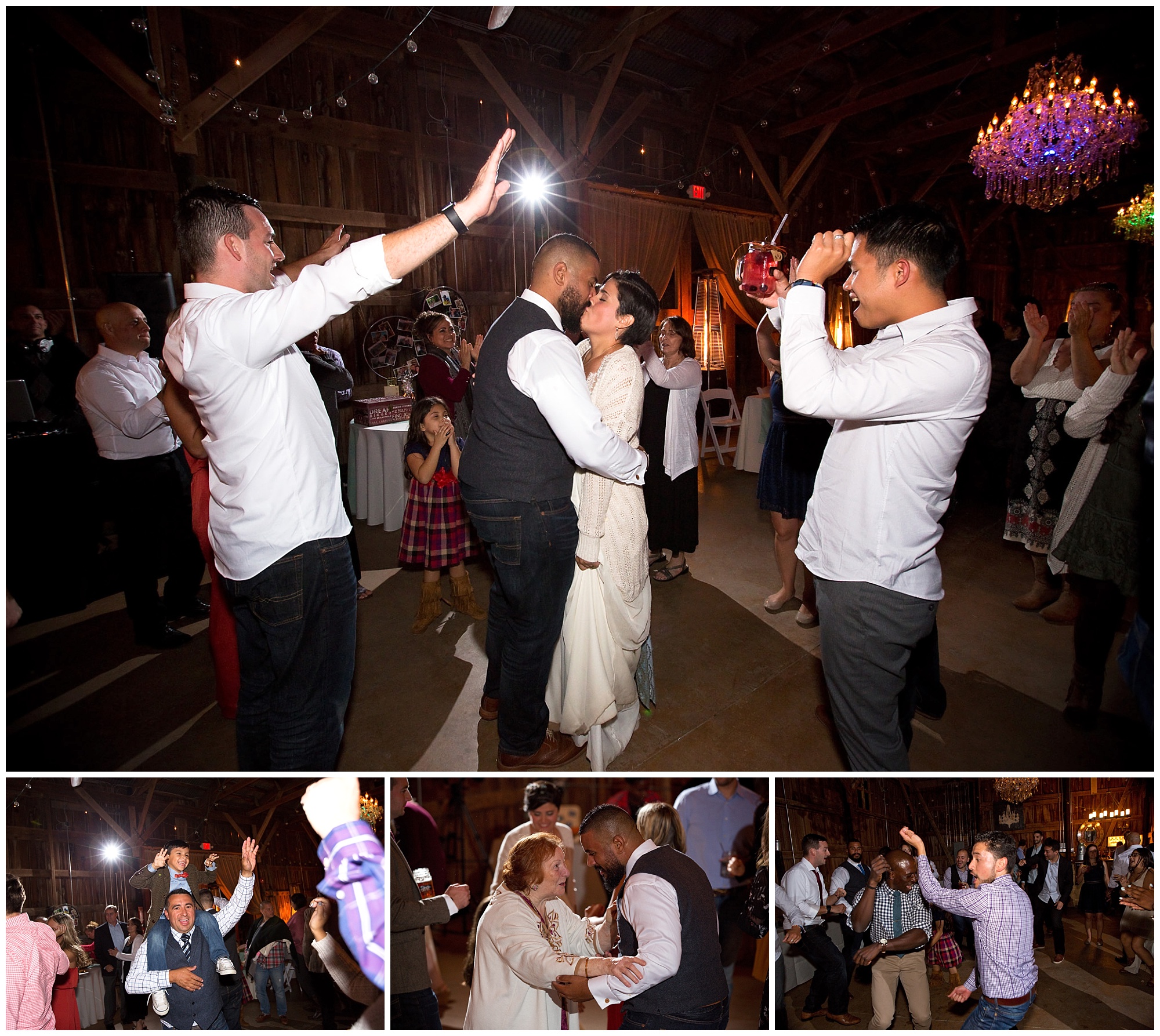 Encircled by their loved ones Ana and Justin share loving looks during the final dance of the celebration.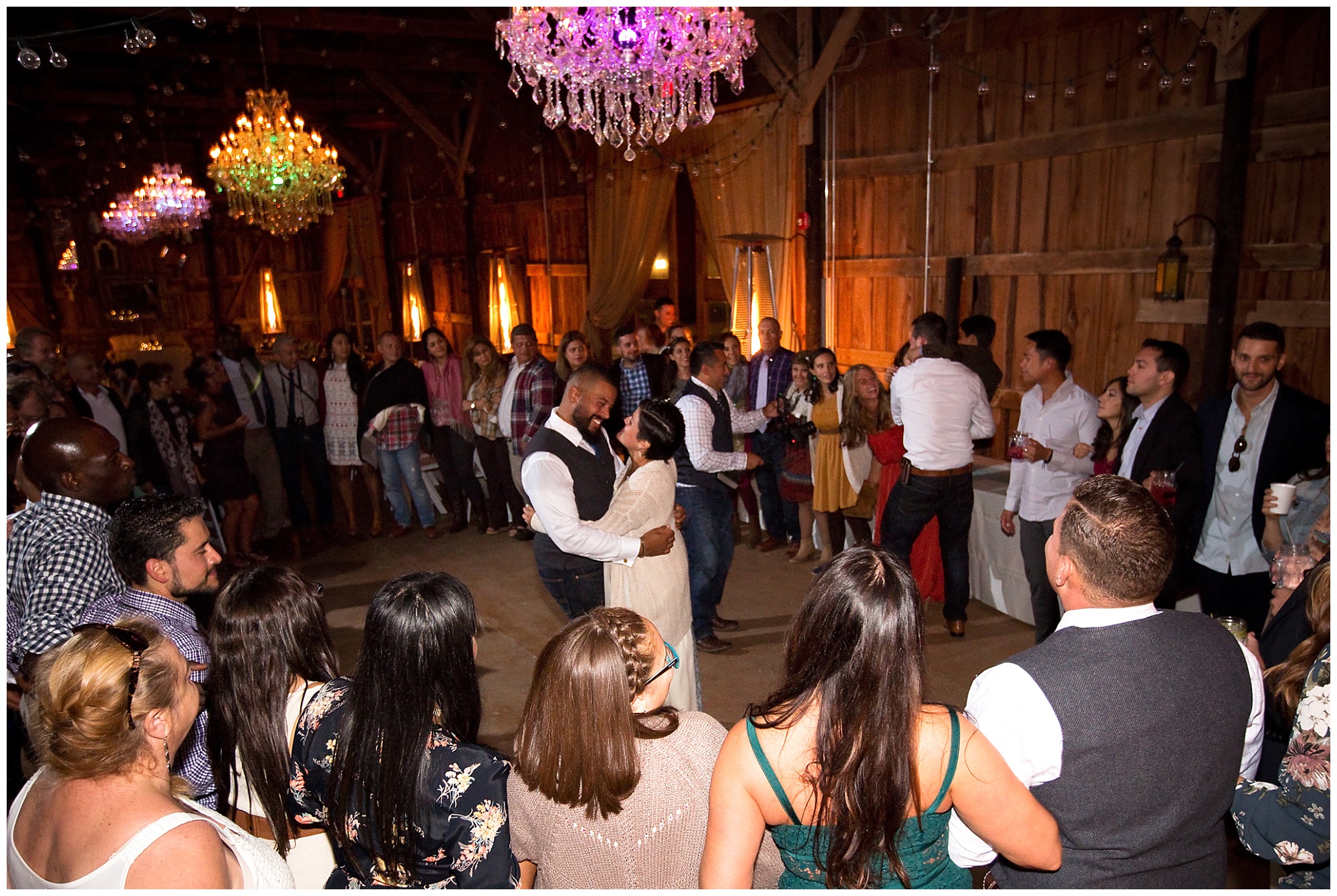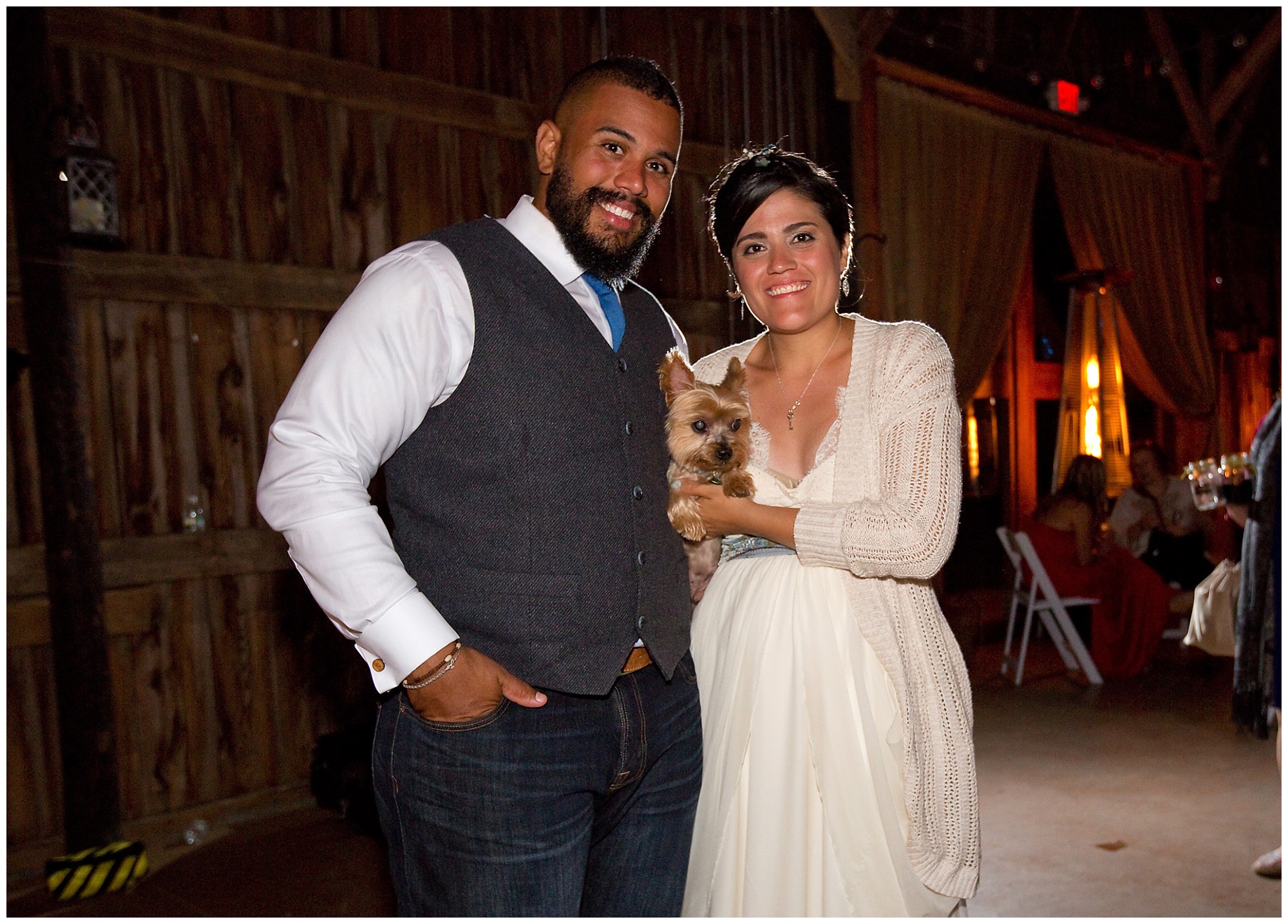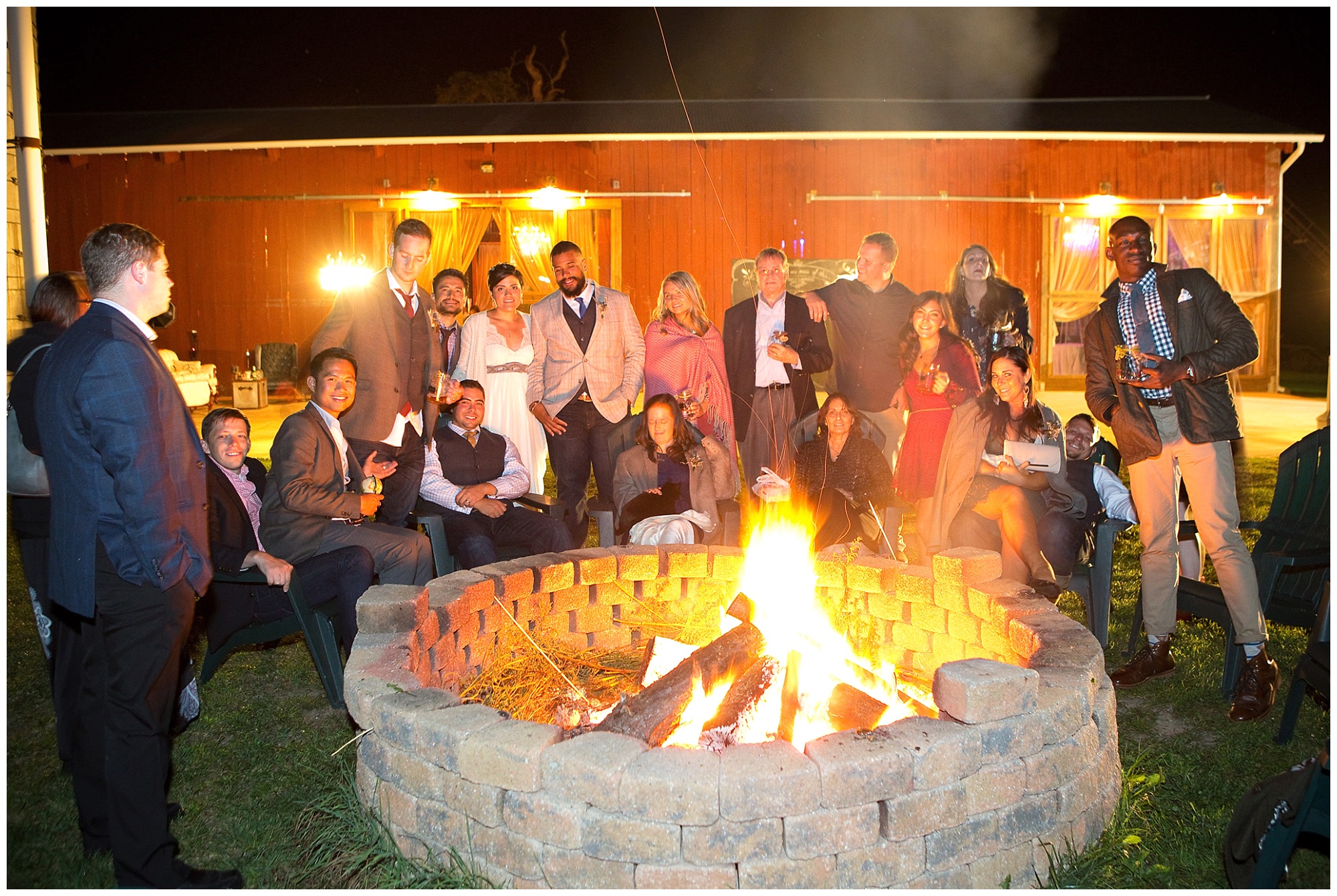 One final shot before packing up and leaving these two wonderfully kind people to continue their celebration and life together as husband and wife.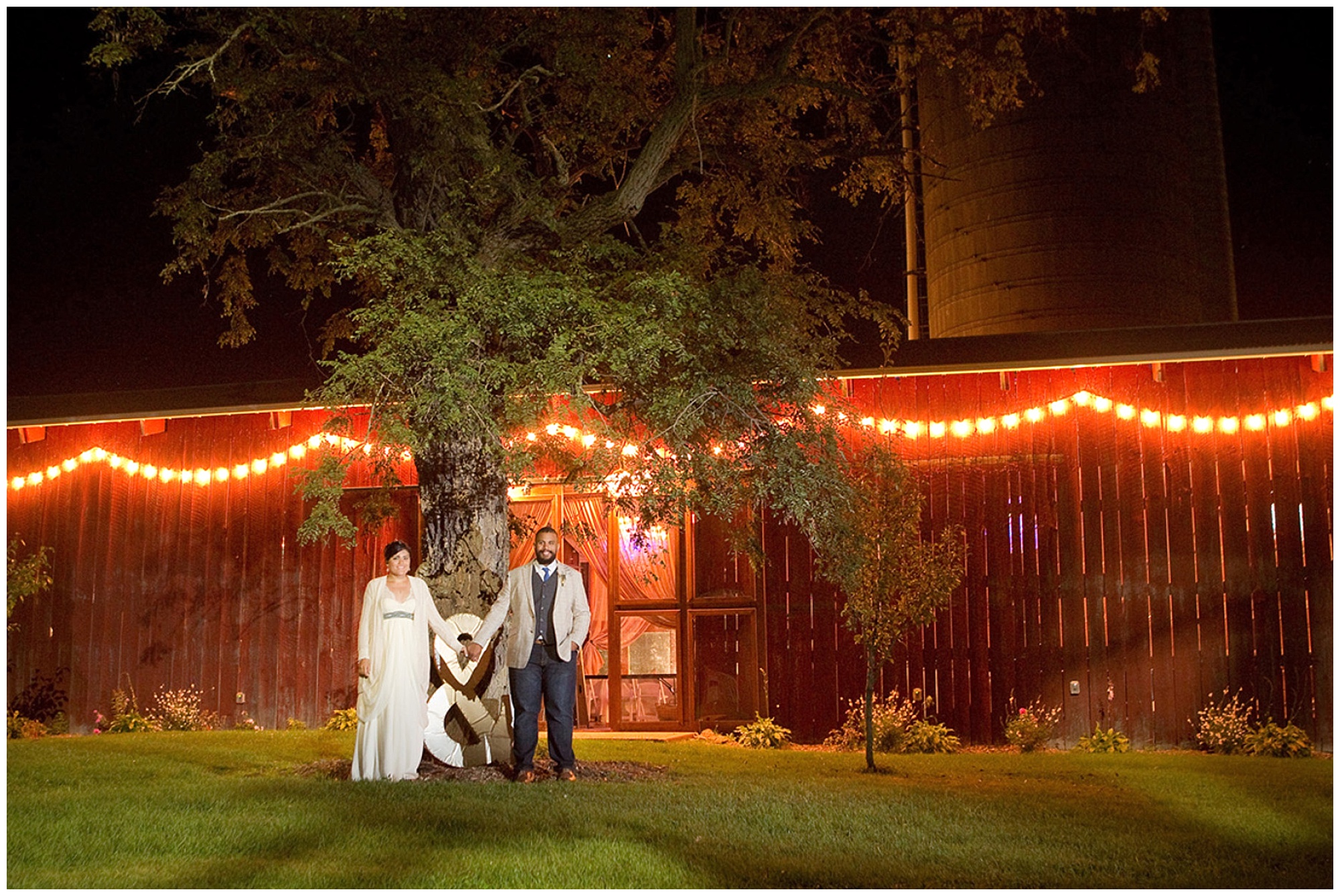 Hey there, if you made it this far why not leave a comment below!
For pricing, detail and setting up a consultation please use my contact form to reach out to me.