Nick and Sabrina currently reside in North Carolina, but returned to Sabrina's home town of Syracuse to hold their wedding at the historic Marriott Syracuse Downtown. They both, along with their family and friends, are just really chill and fun loving people who know how to throw a wedding celebration! The weather outside was rainy and cold nearly all day, so per Sabrina's request we didn't venture outside the hotel for any photos. No matter as this hotel has more than enough spots inside to shoot several weddings without duplication of shots. My second shooter was Dee Marie. The DJ, MC and up-lighting was handled by the consistently awesome Classy Cat Entertainment (FKA Paduano Studios) out of Syracuse NY. Hair by Nicole Marie's Salon and makeup by Gina Scammell.
Mobile device users may prefer viewing from this gallery link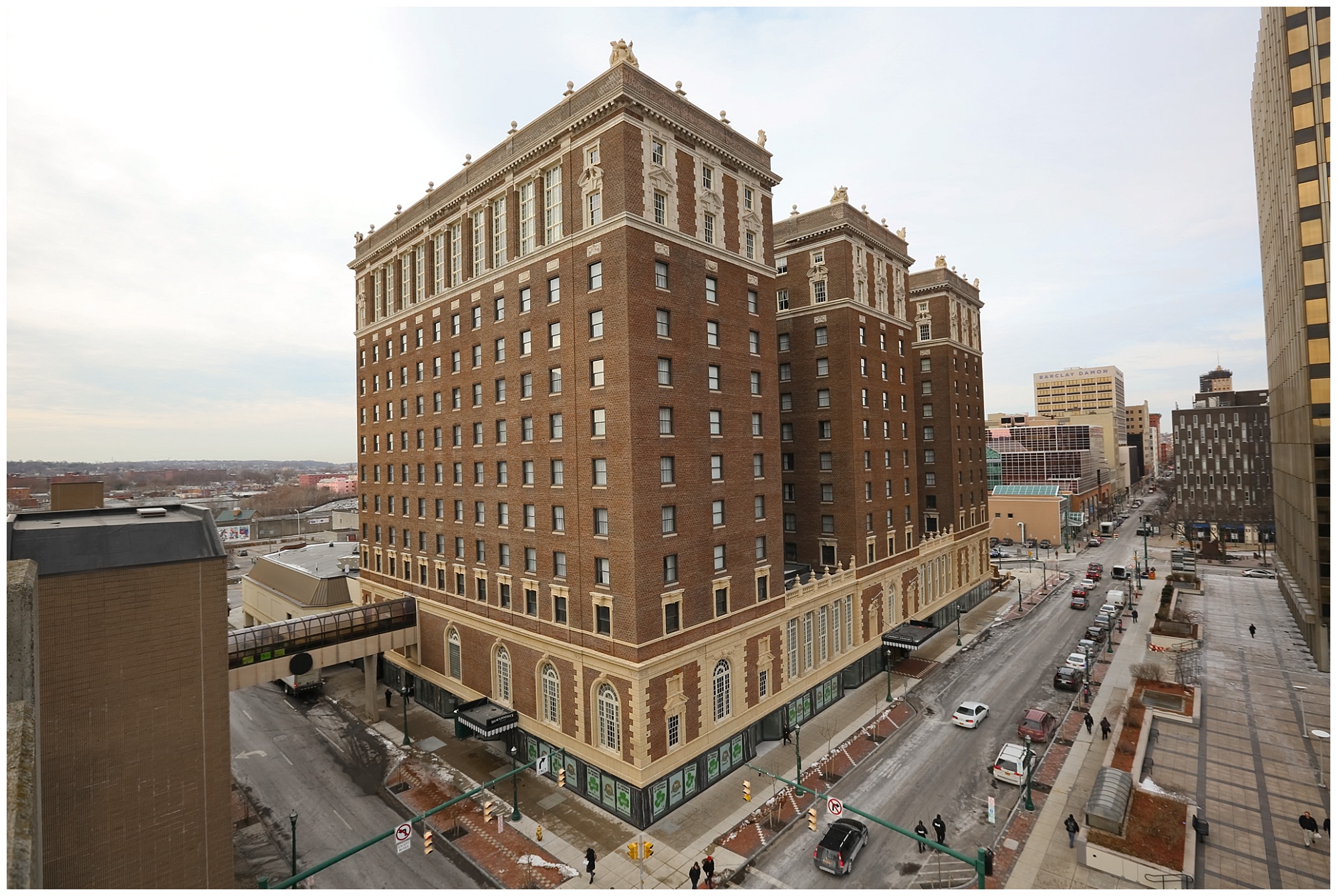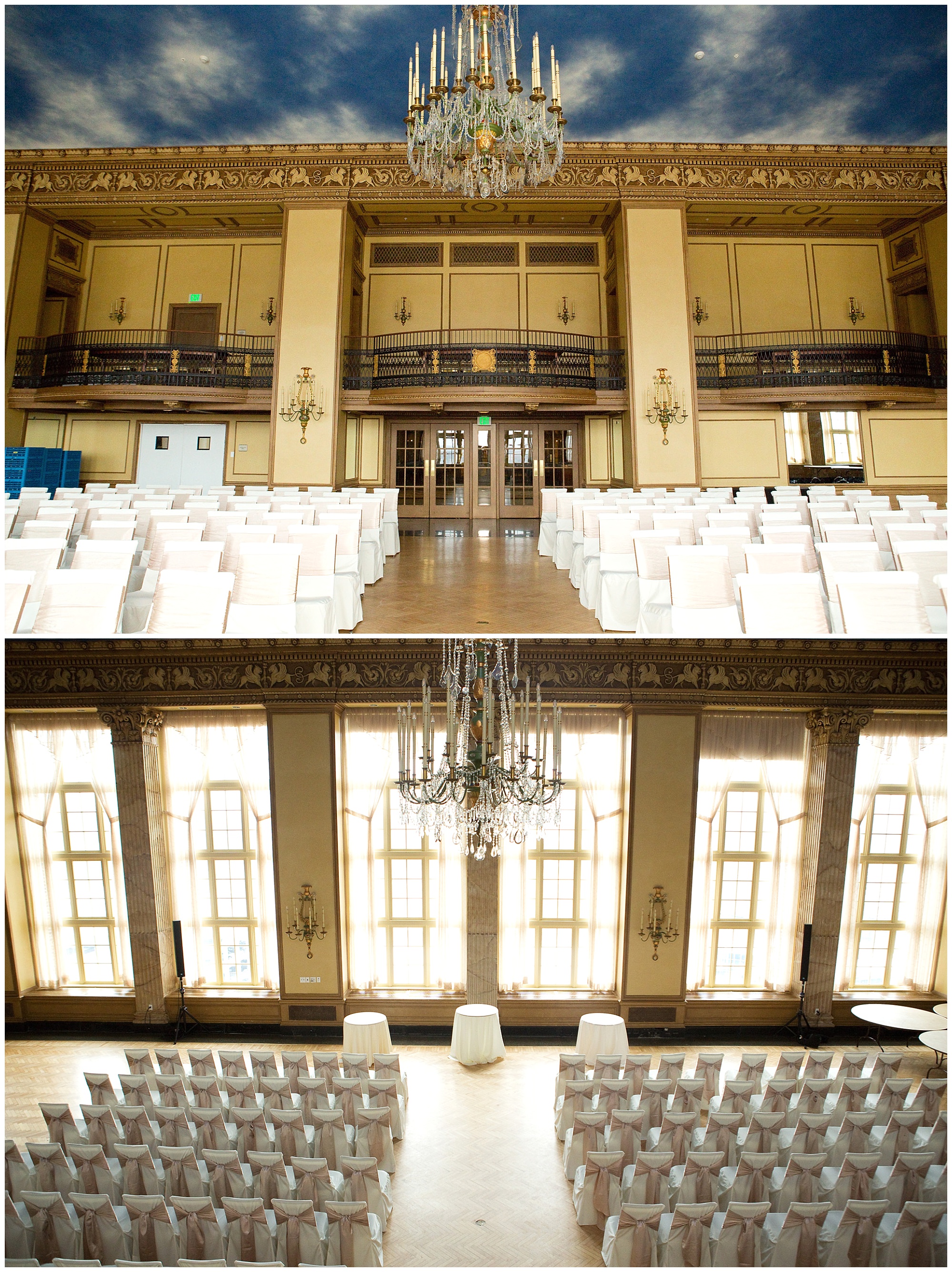 There is so much ornate  decorative detail in this historic hotel to look at. These just a few of them from the grand ballroom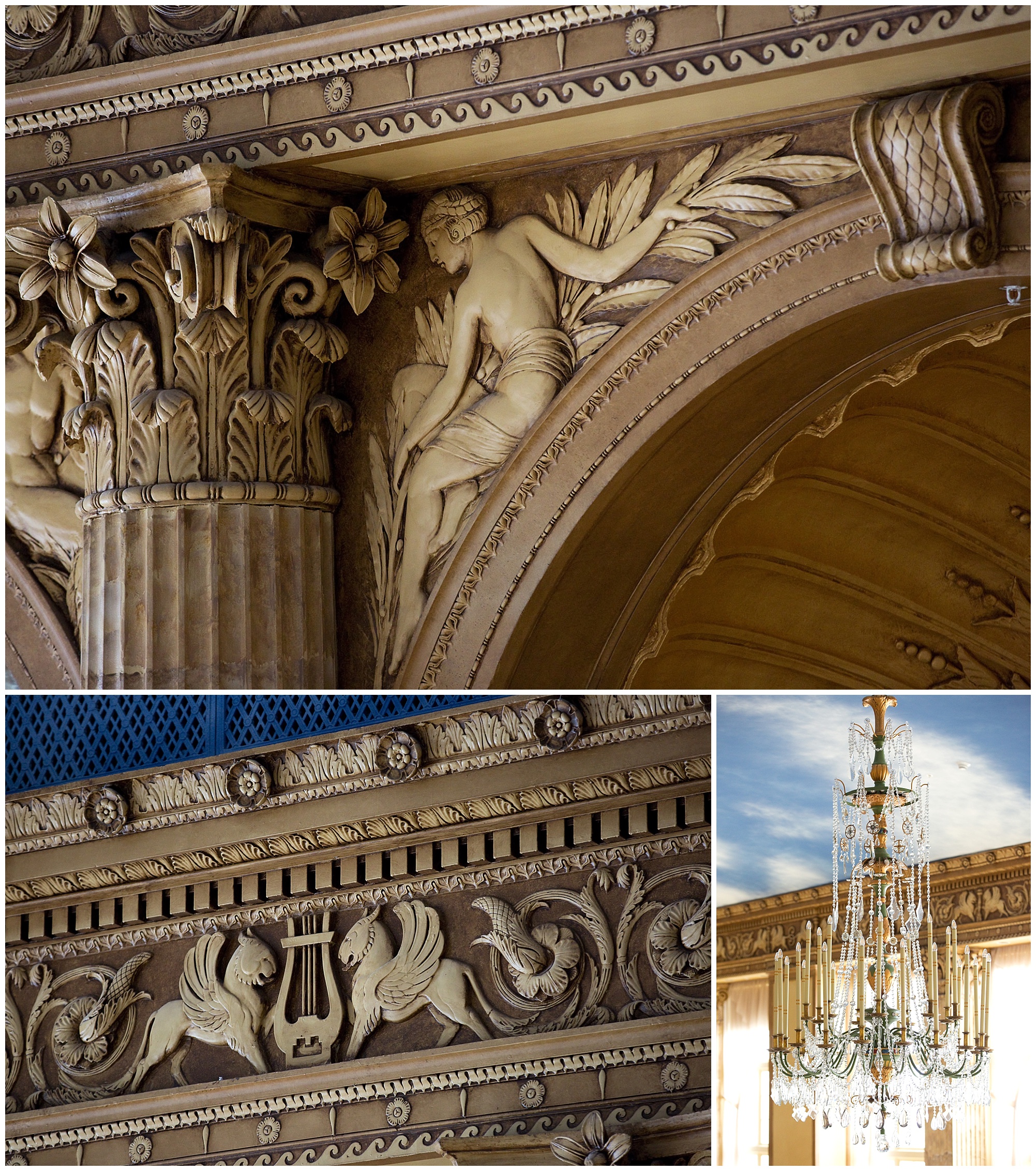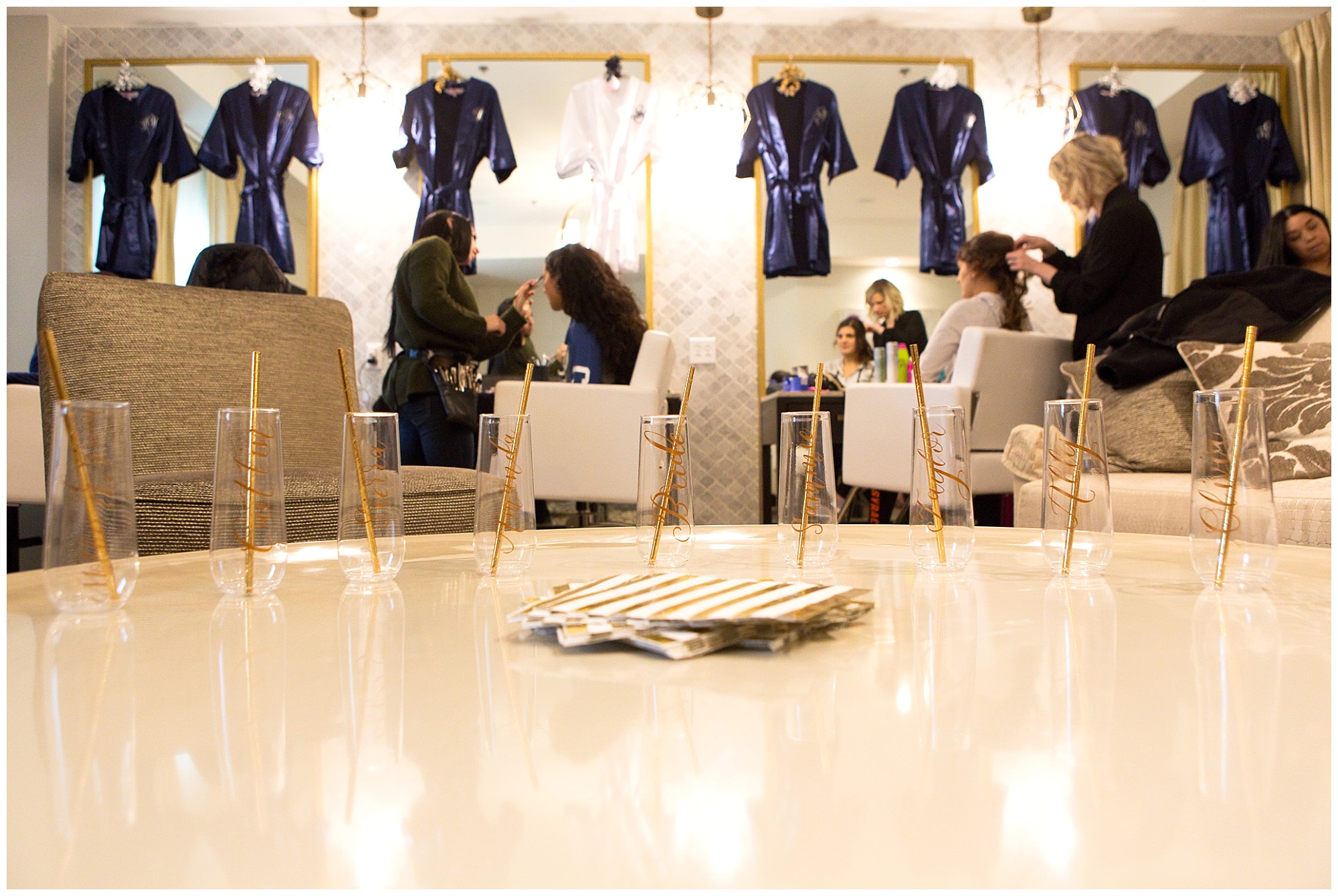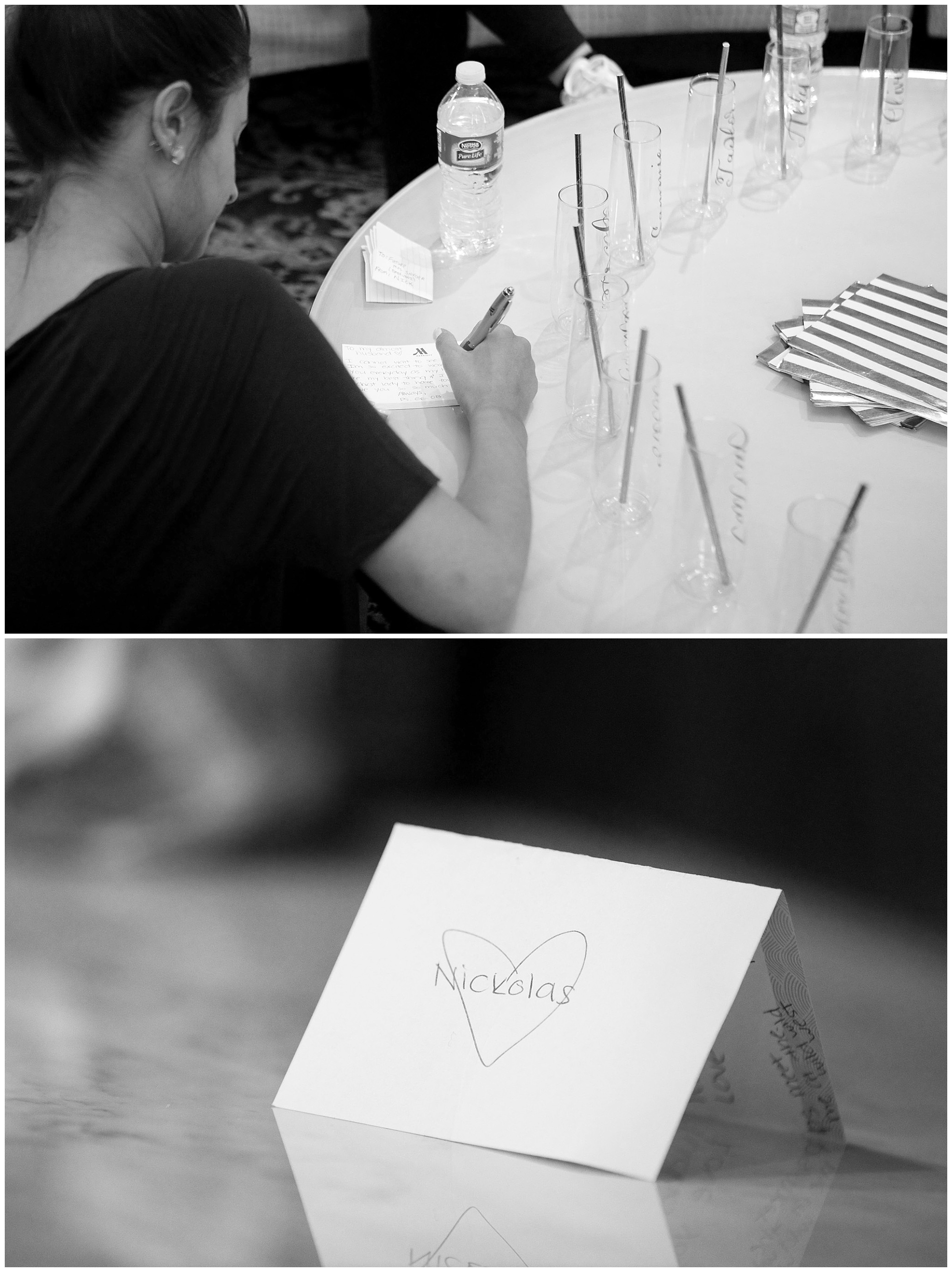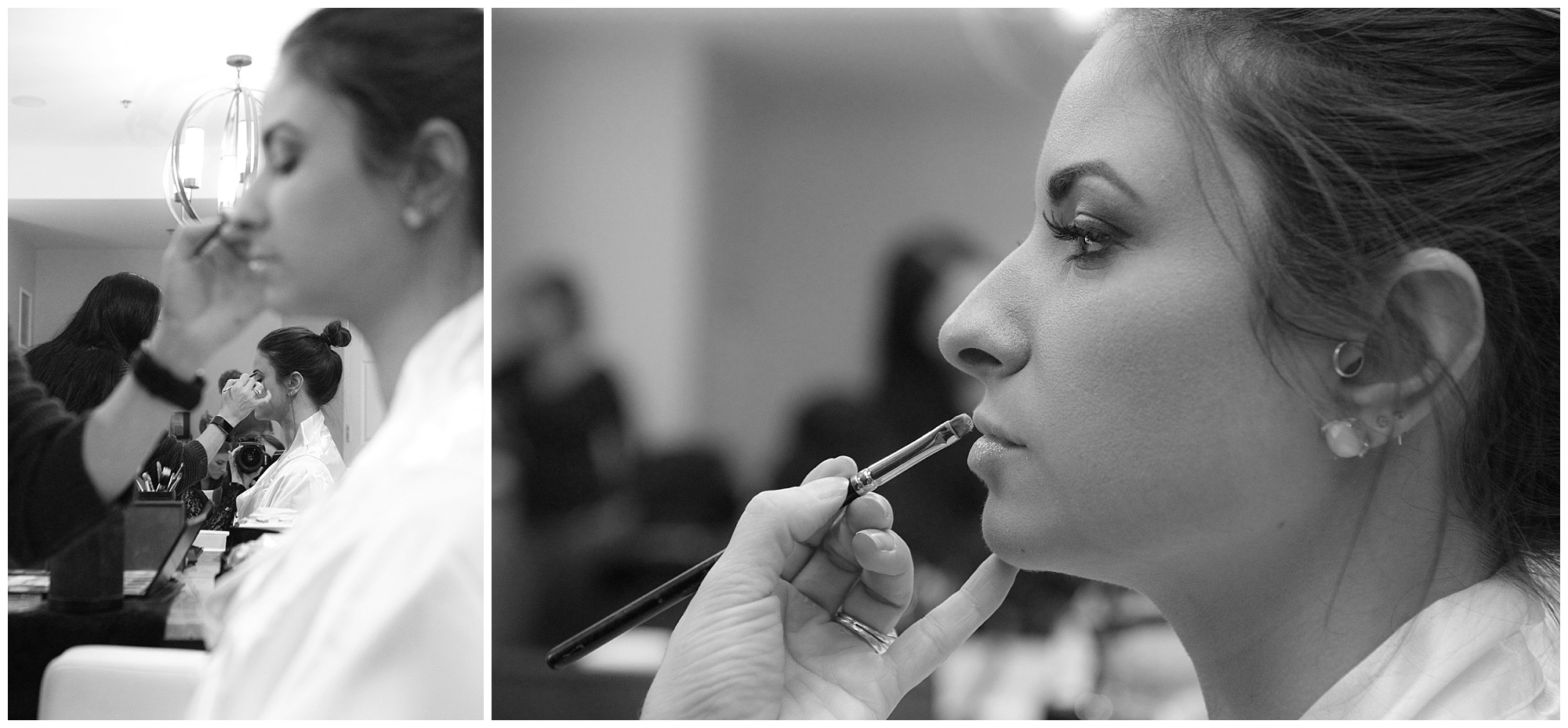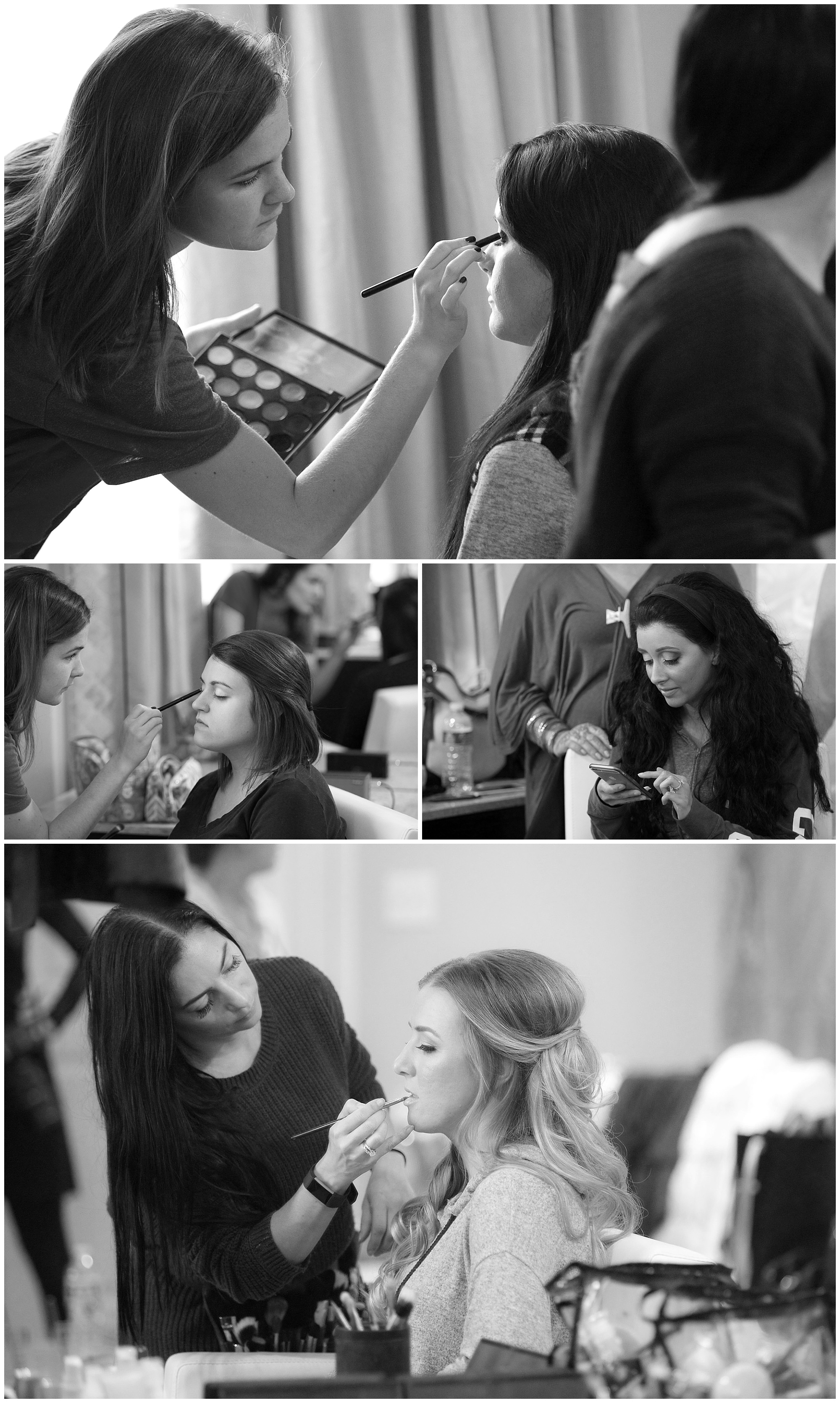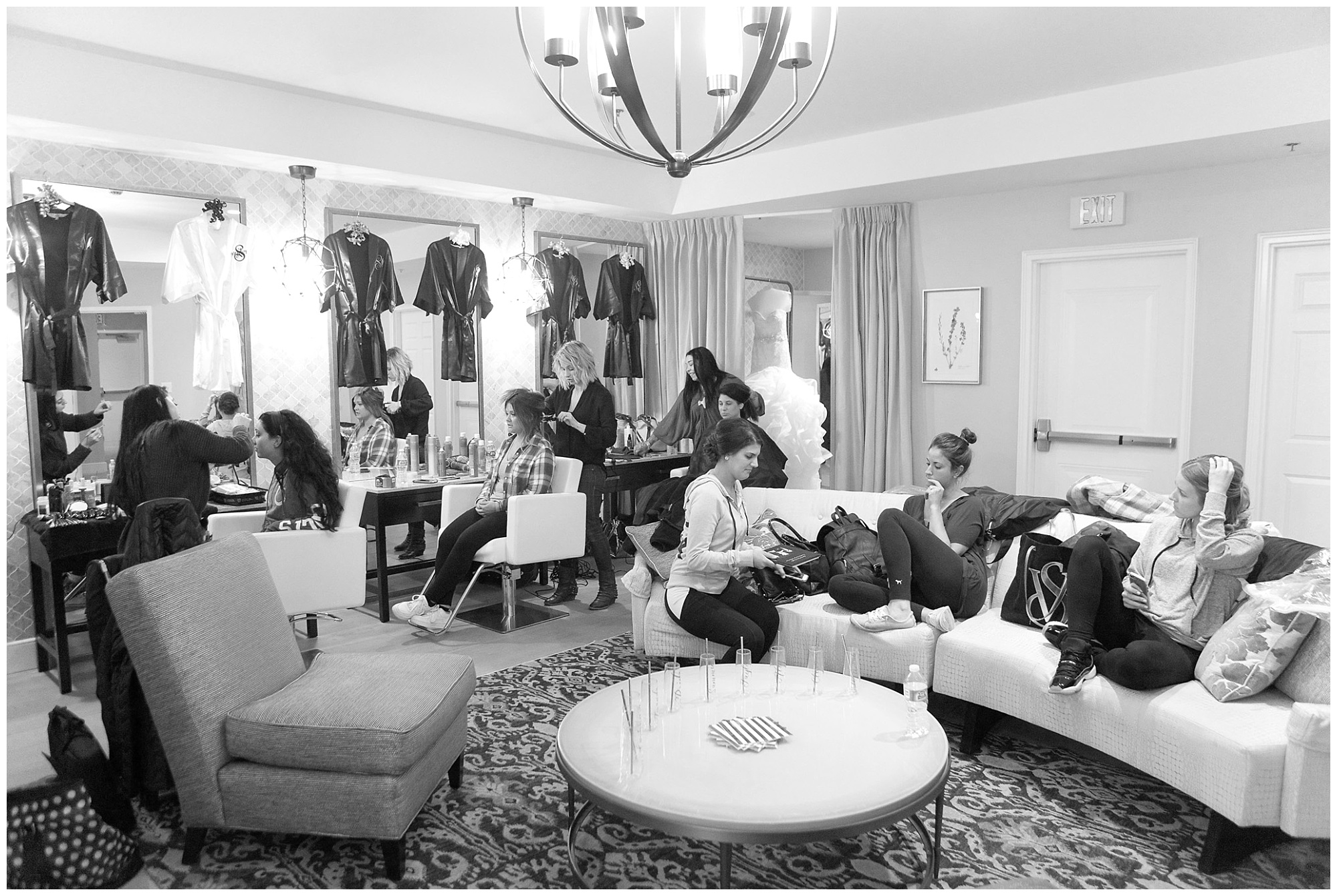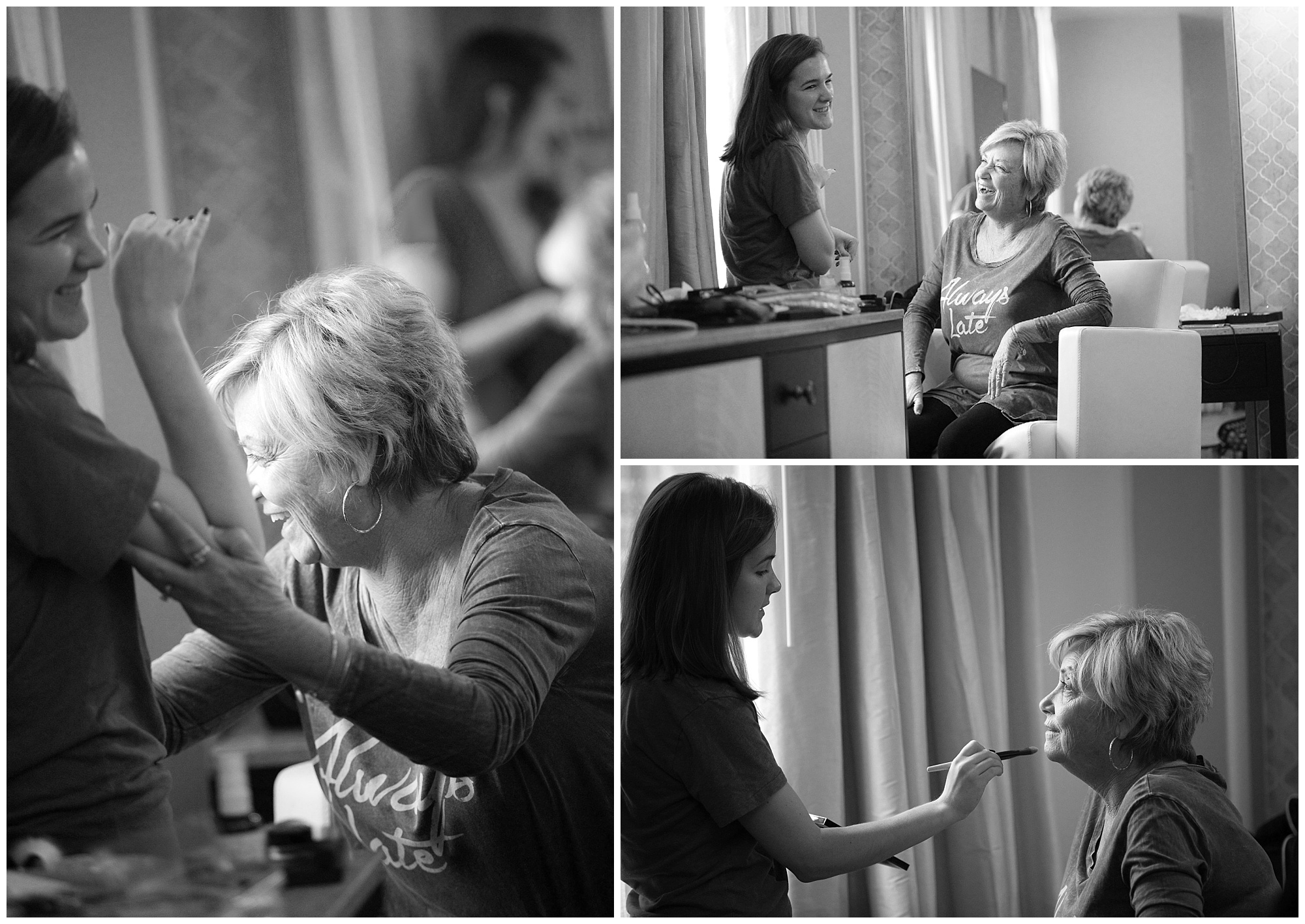 Sabrina's dress was just so gorgeous I had to take a few shots of it!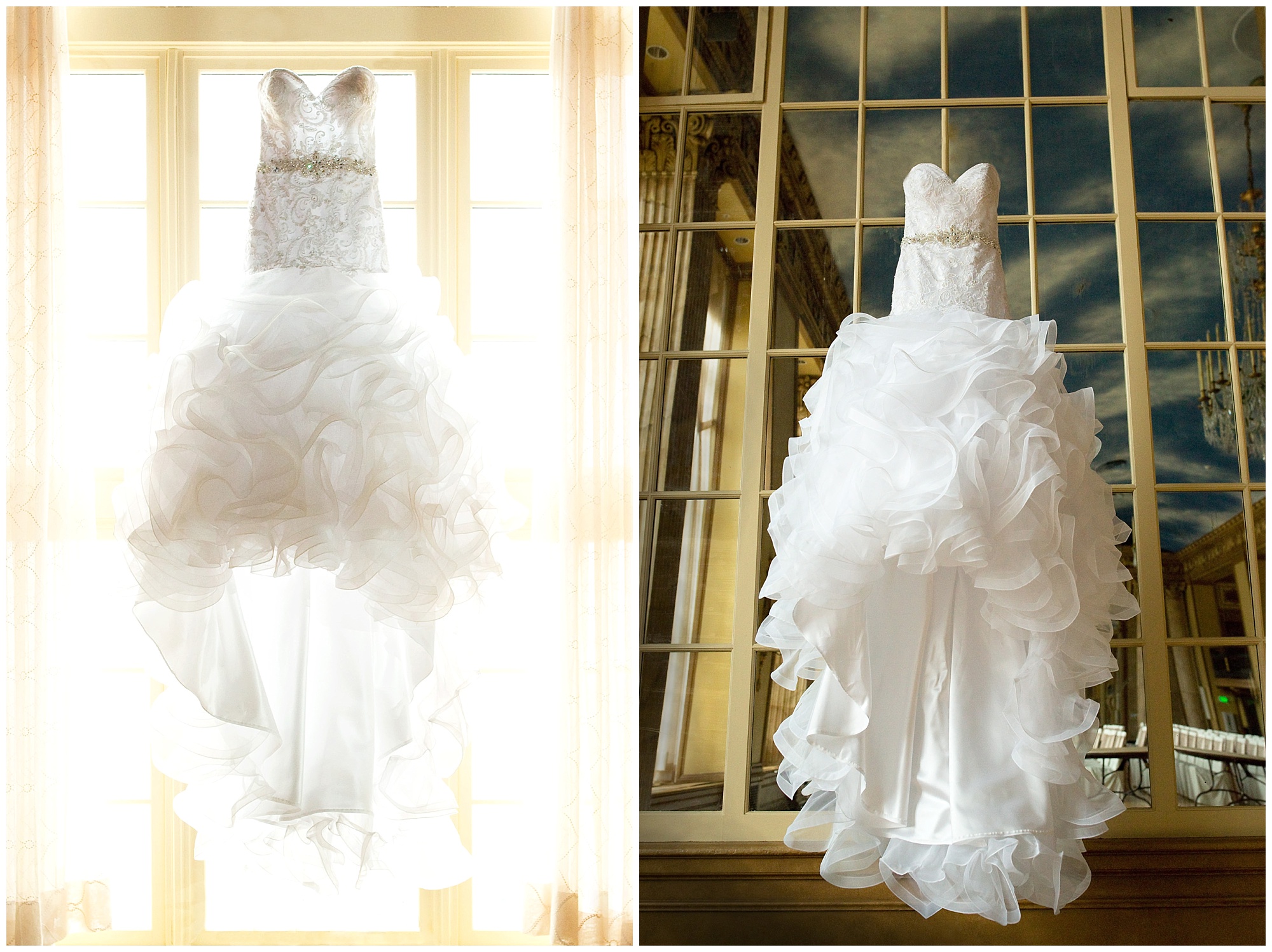 I've been asked about the dress suspended in air look of these shots. The dress is being held up by one of my tall light stands and photo taken from a tripod.
After I captured the dress I simply moved it out of the way, took a second shot so I could easily paint out the light stand in Photoshop.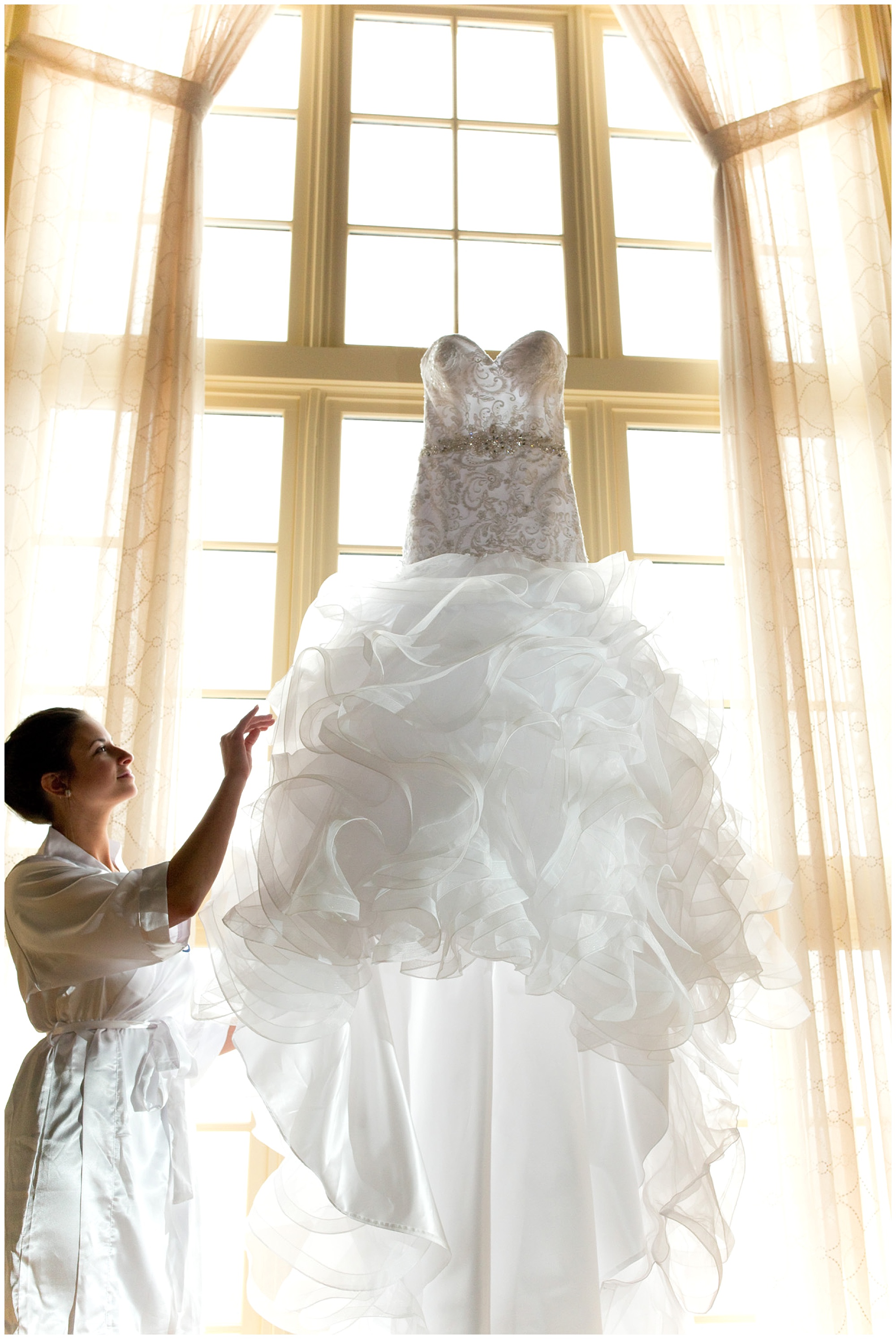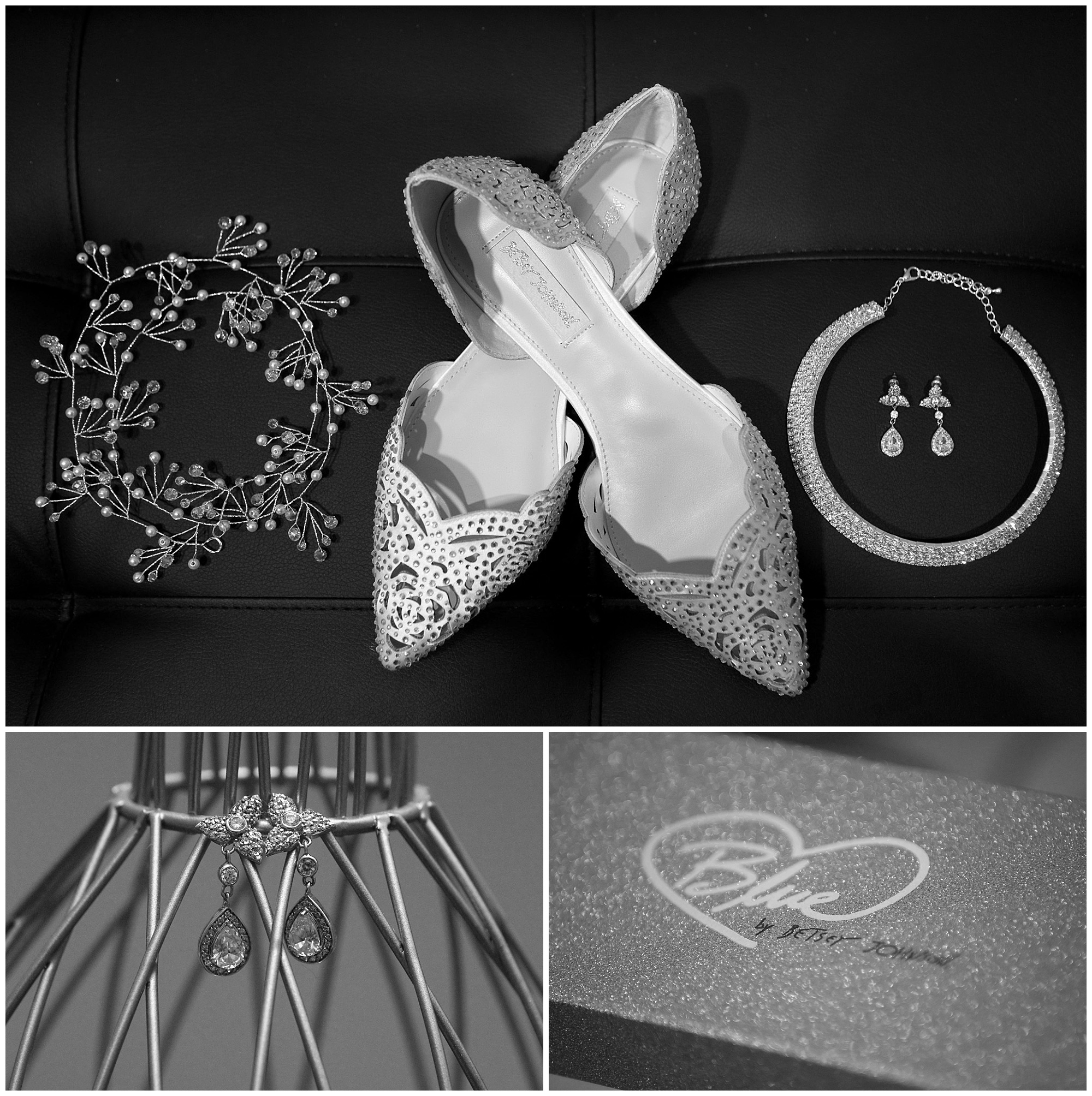 Laughter is contagious and there was plenty of it to go around on this day!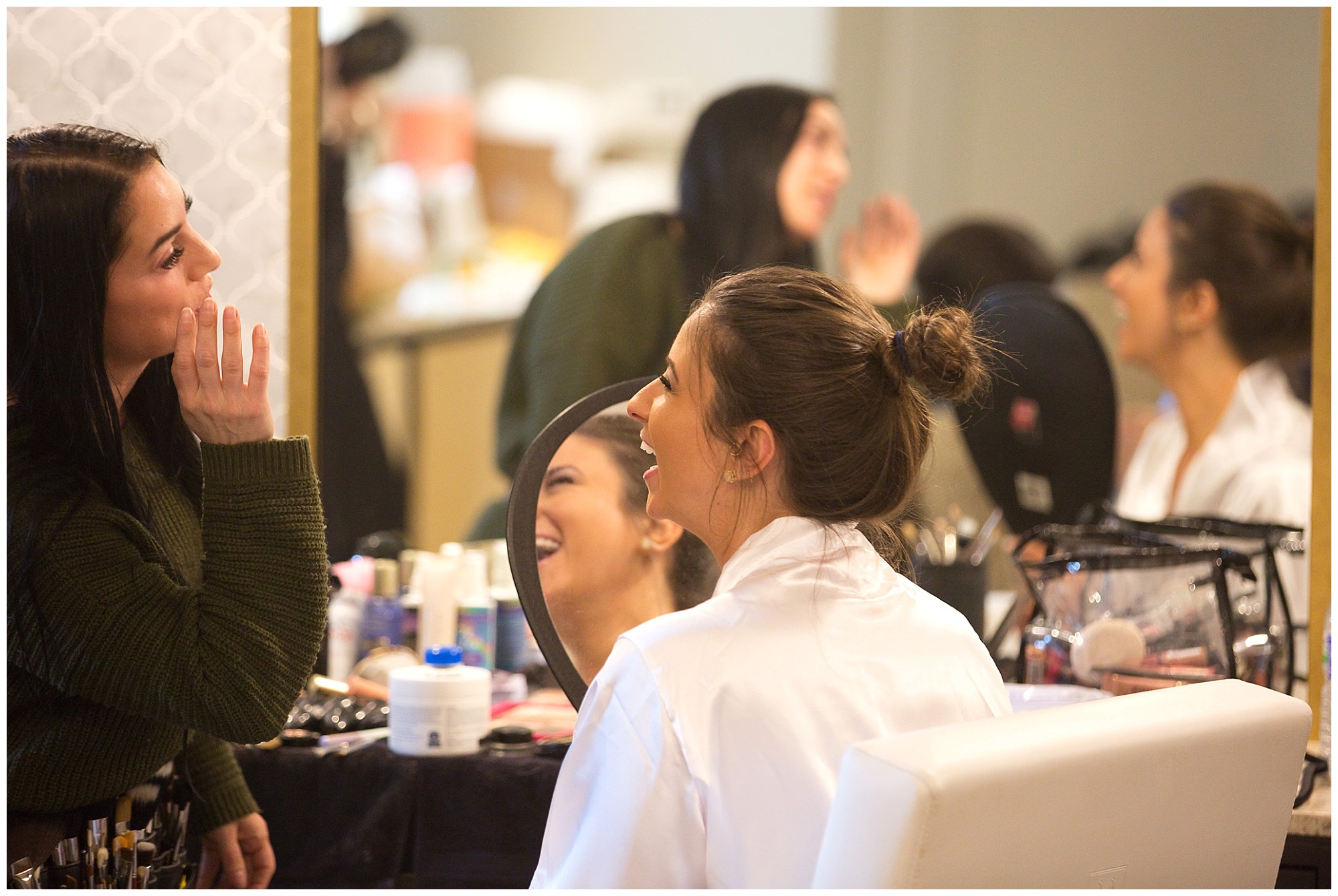 A few shots of Nick's suite and family and friends hanging out and enjoying each other's company until it's time for he and his gents to get ready.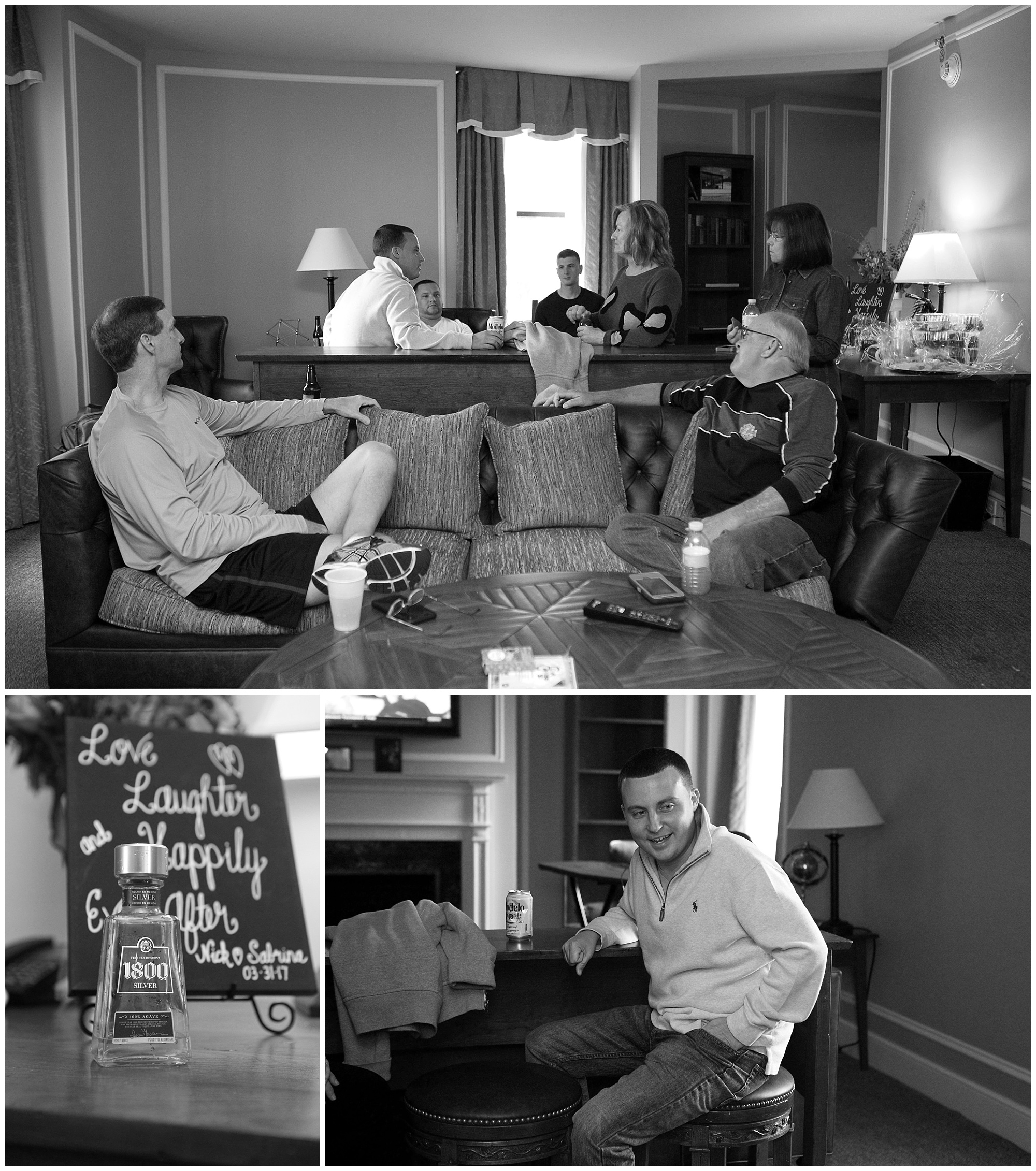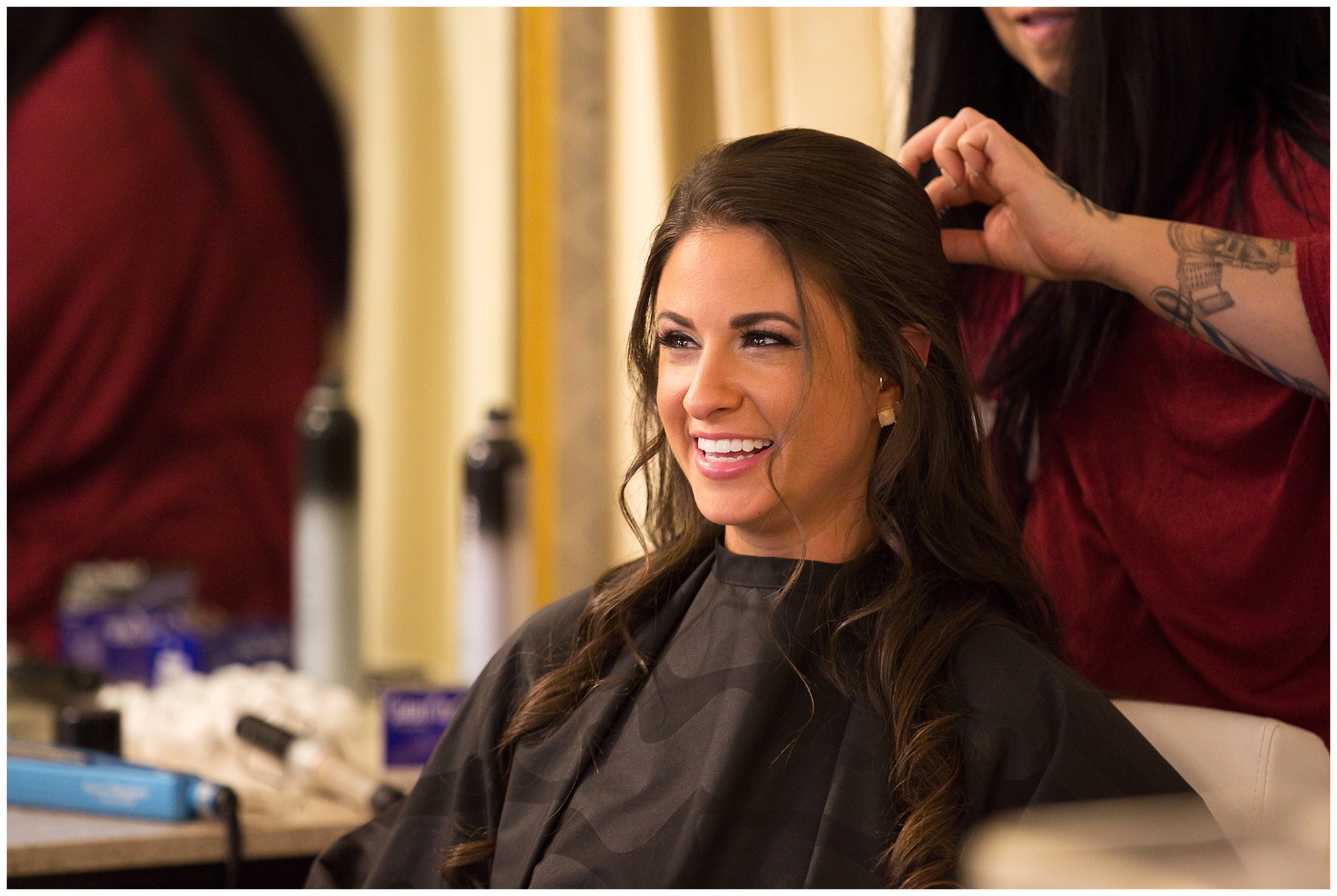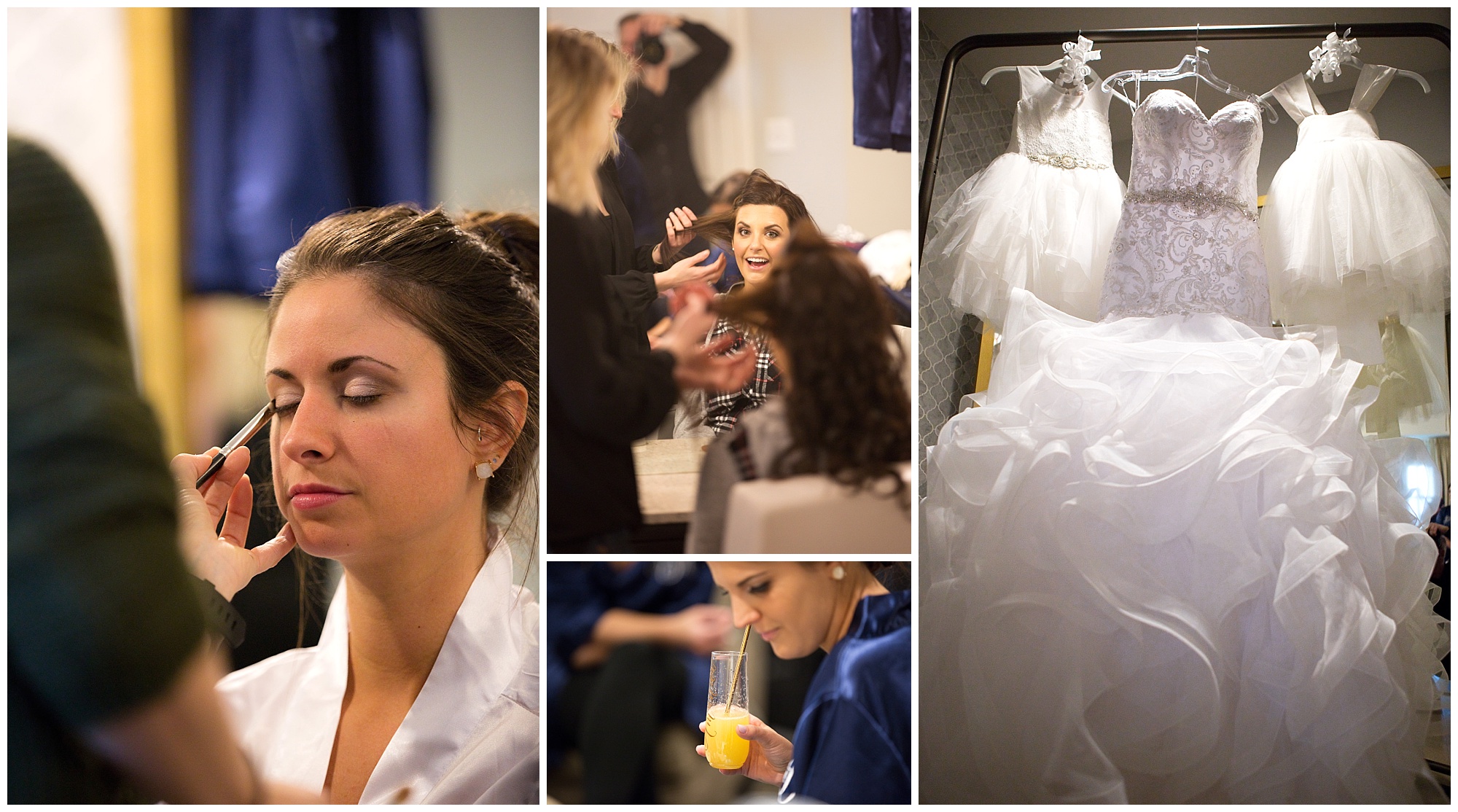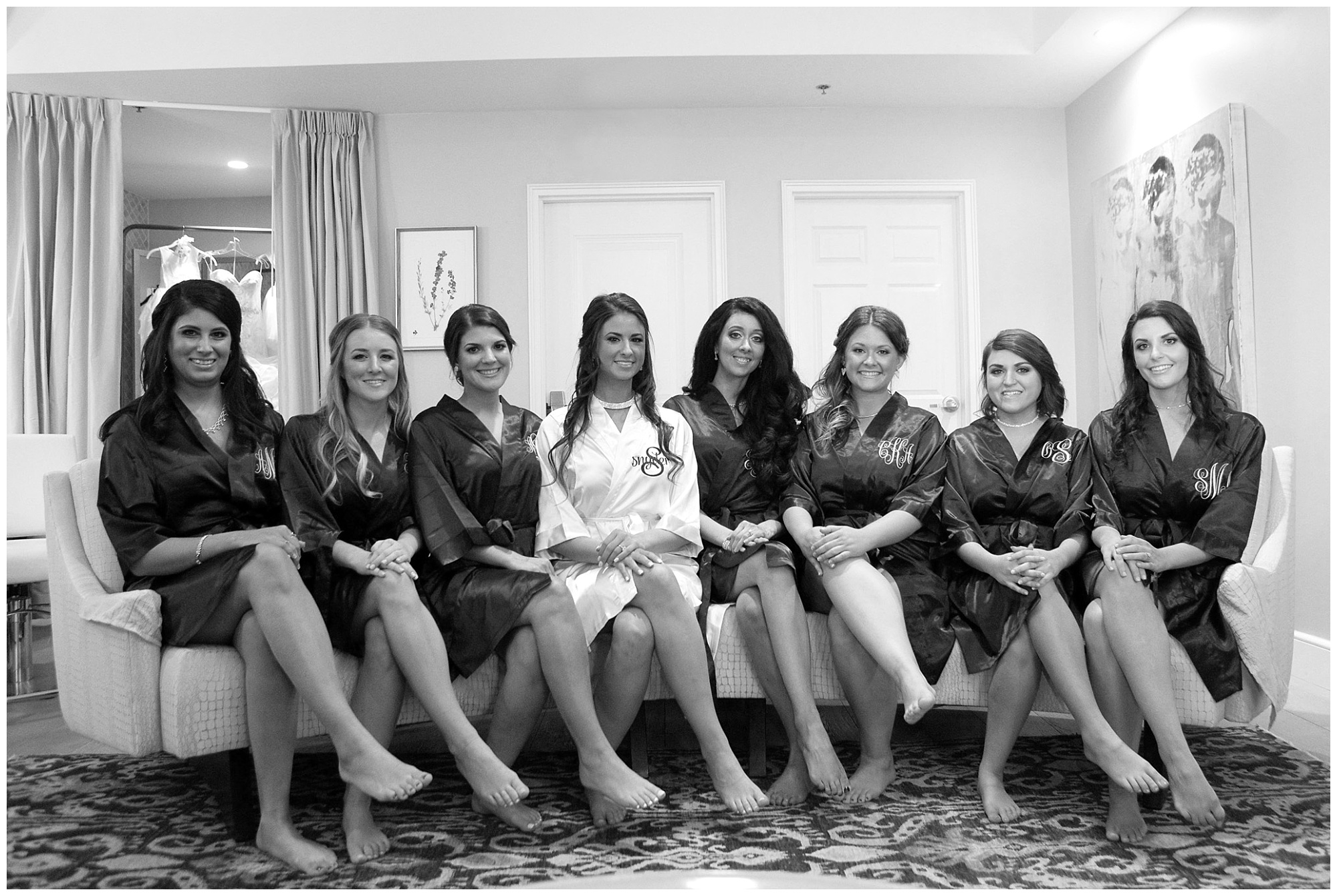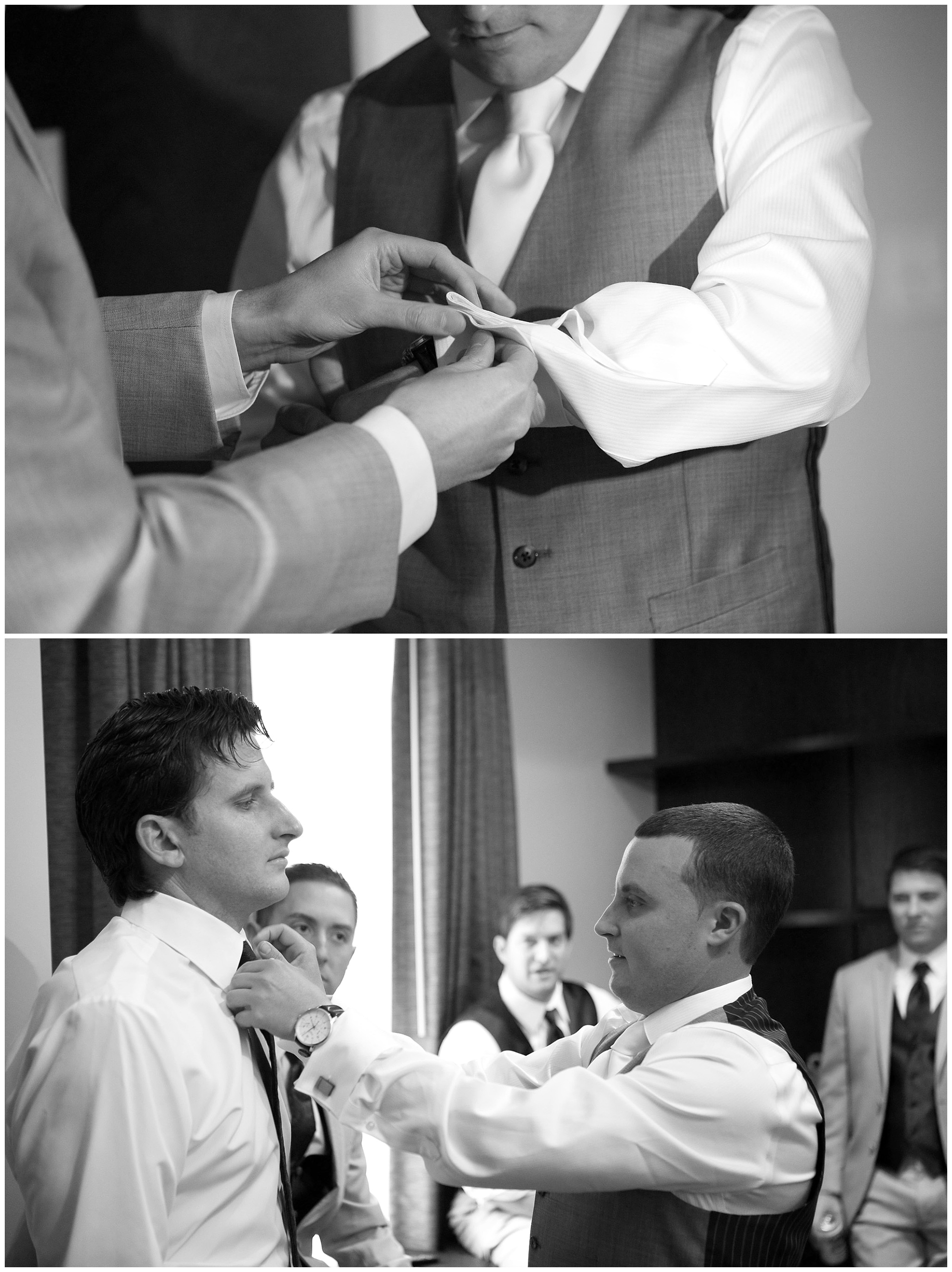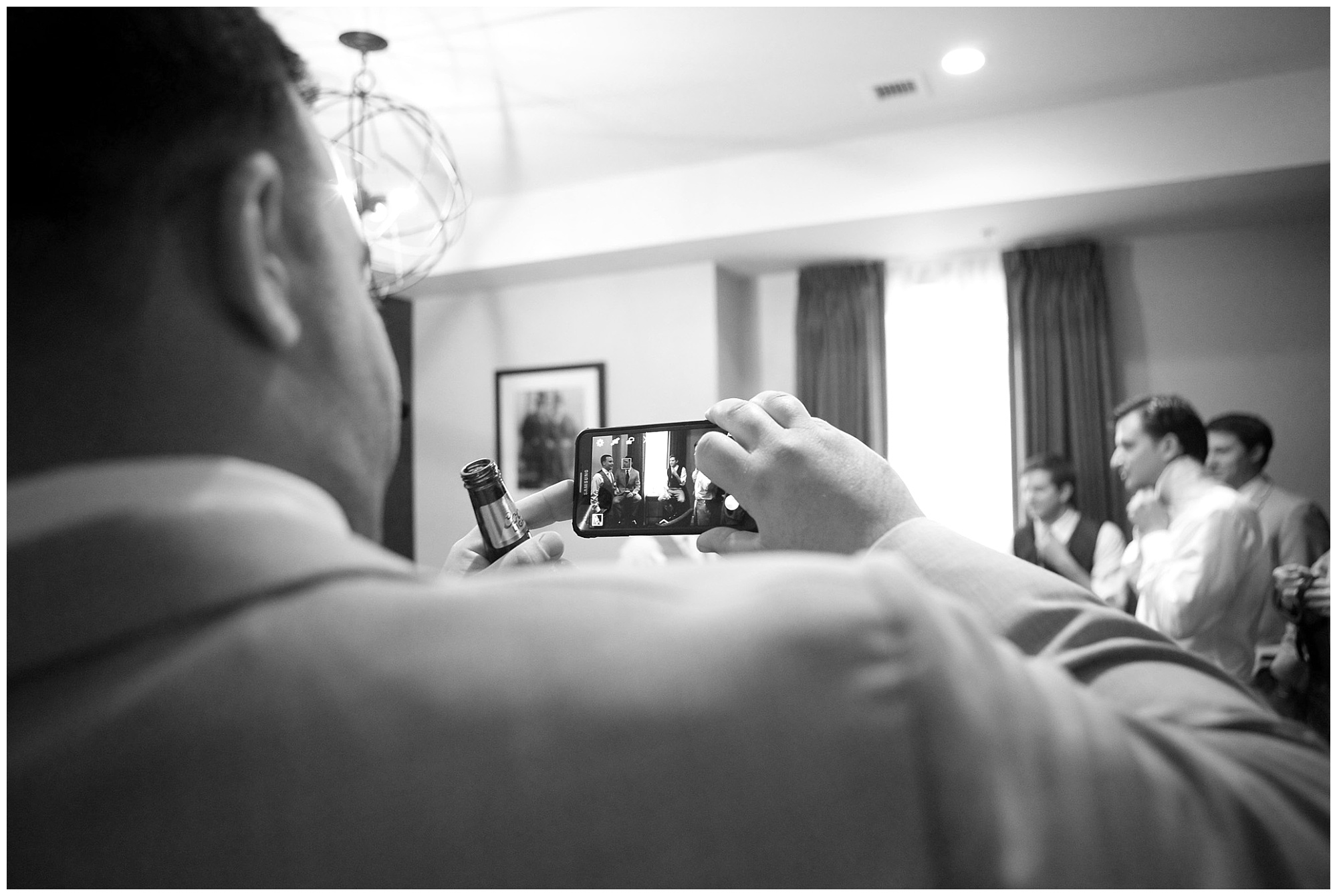 Nick greeting his soon to be father in-law.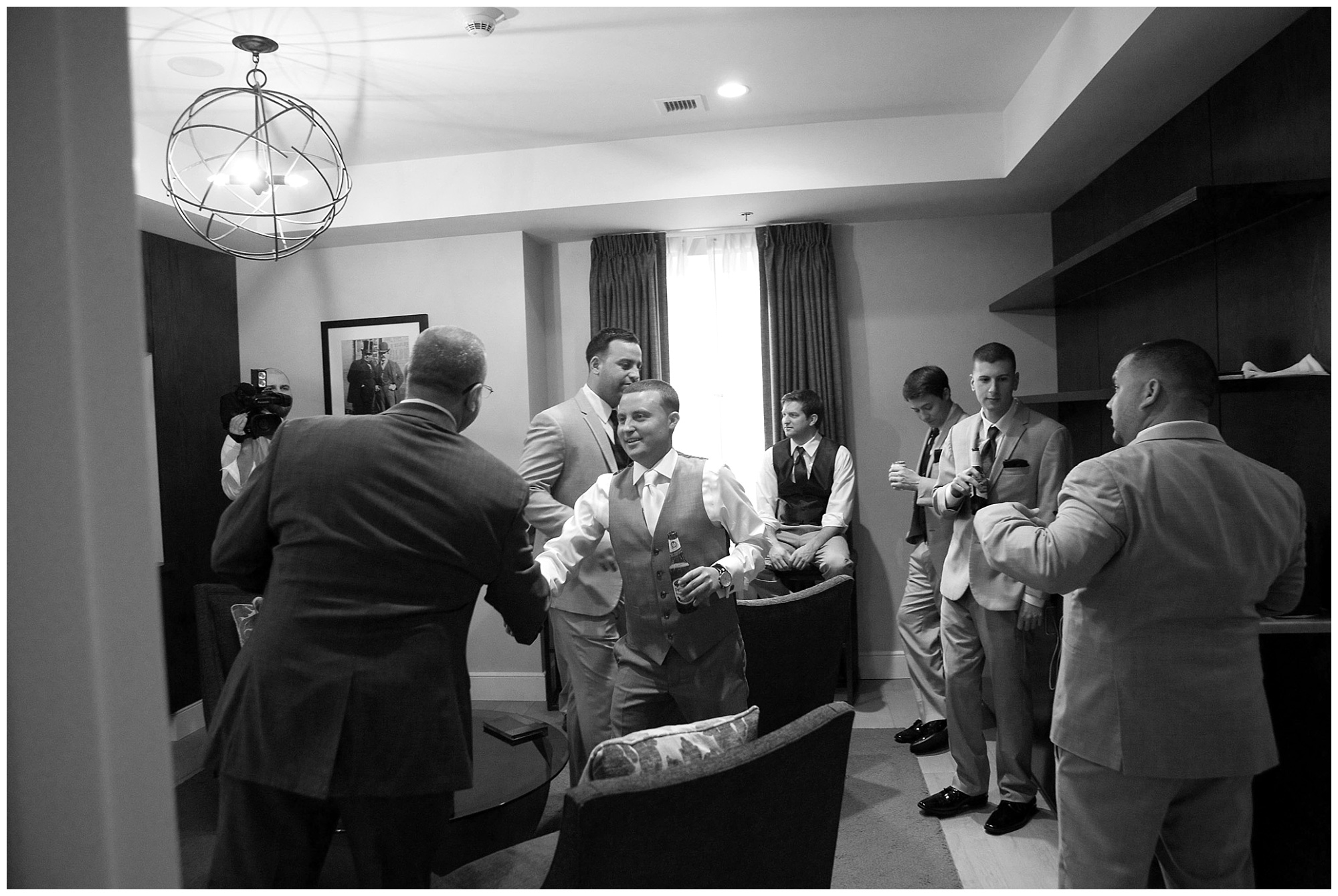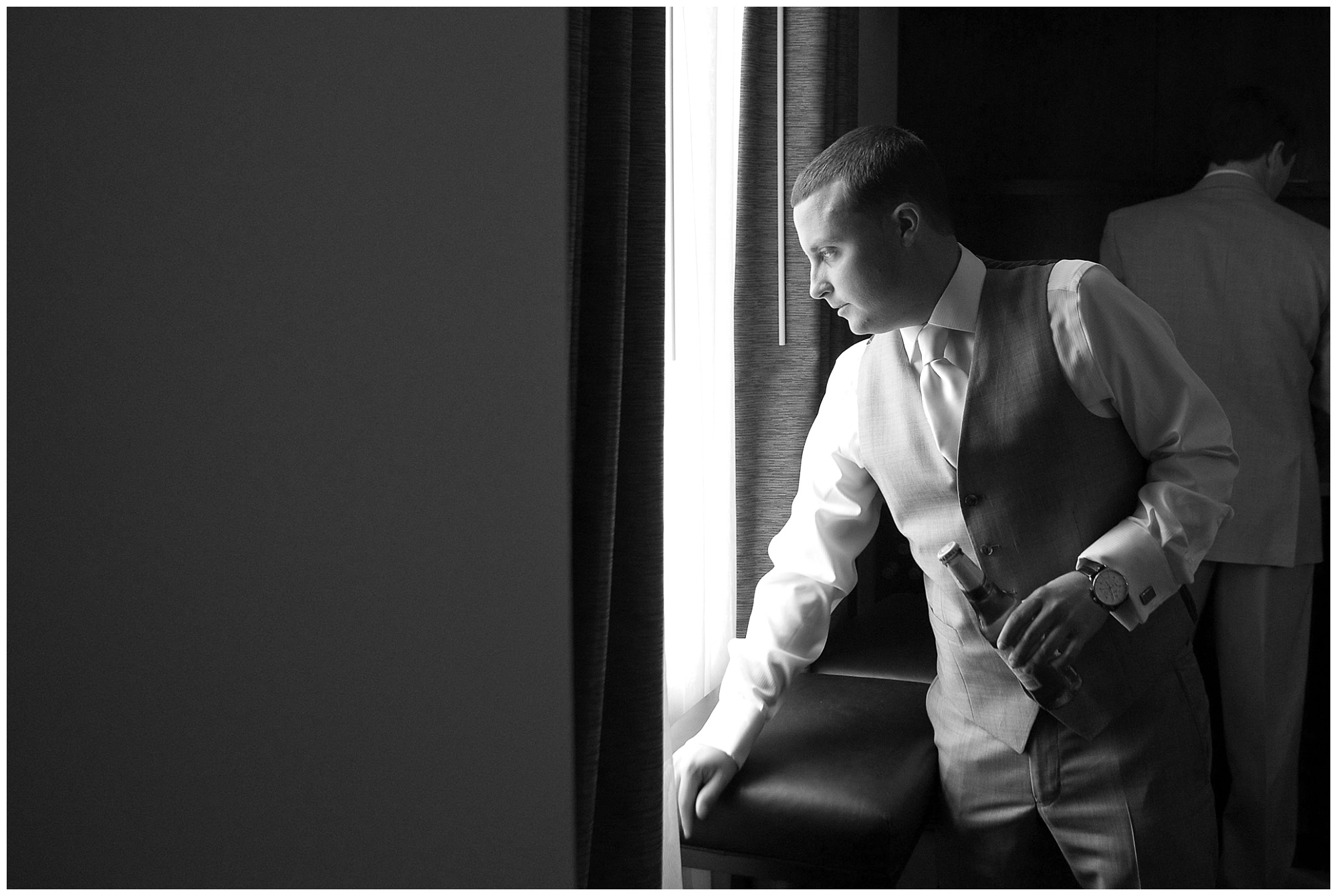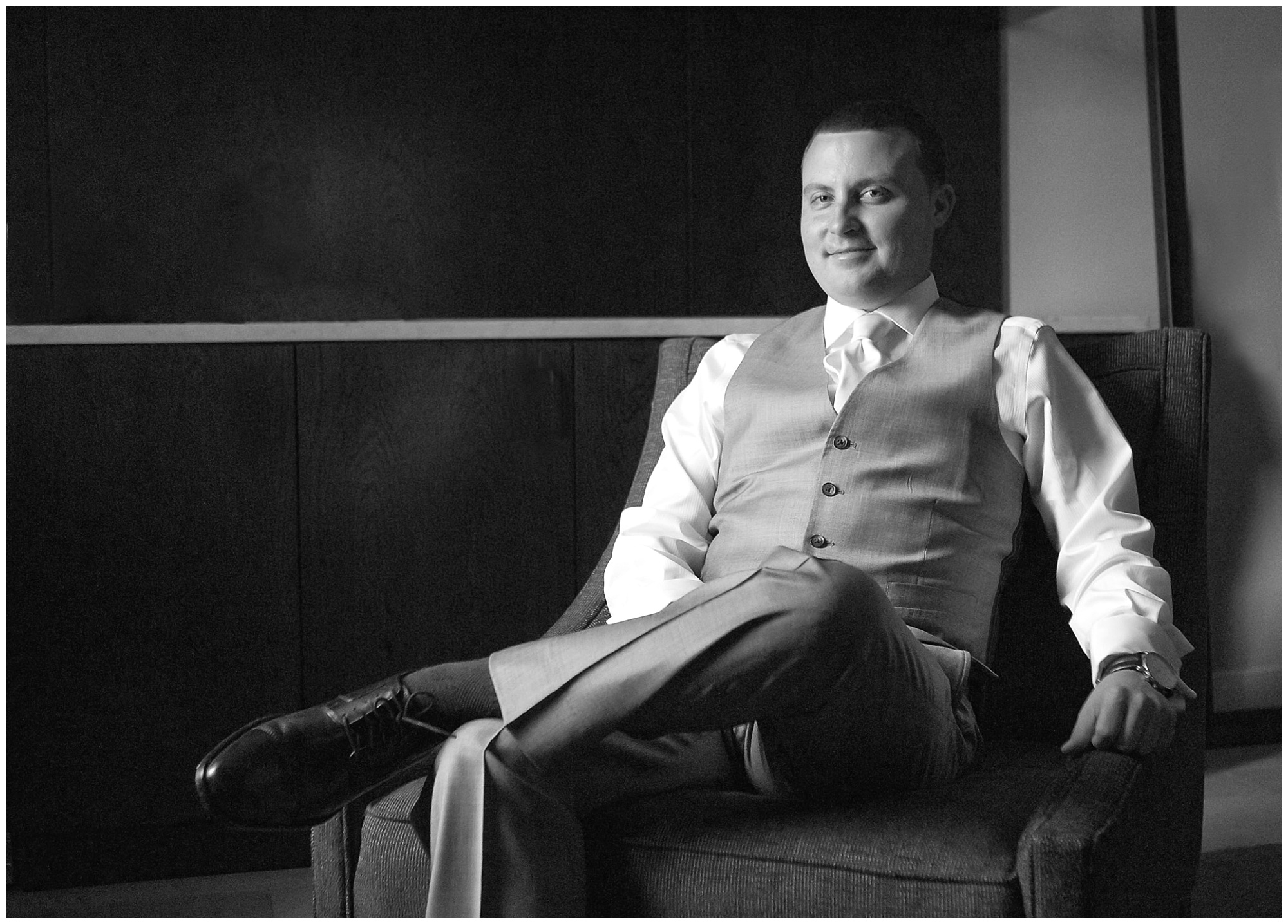 A wedding day tradition… Sabrina's mom closing up the dress with ceremony time approaching very soon.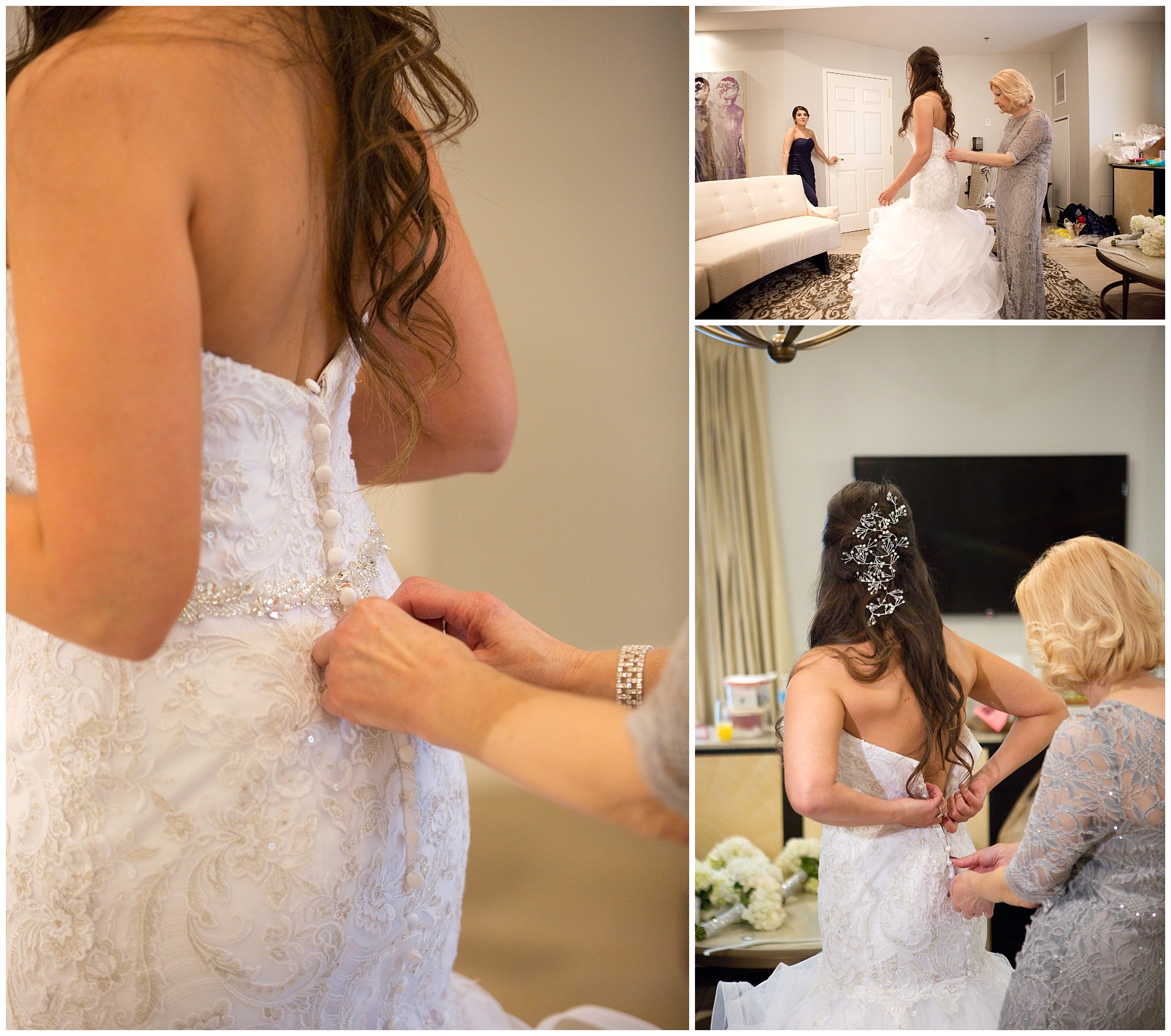 Sabrina looking absolutely stunning in her wedding dress.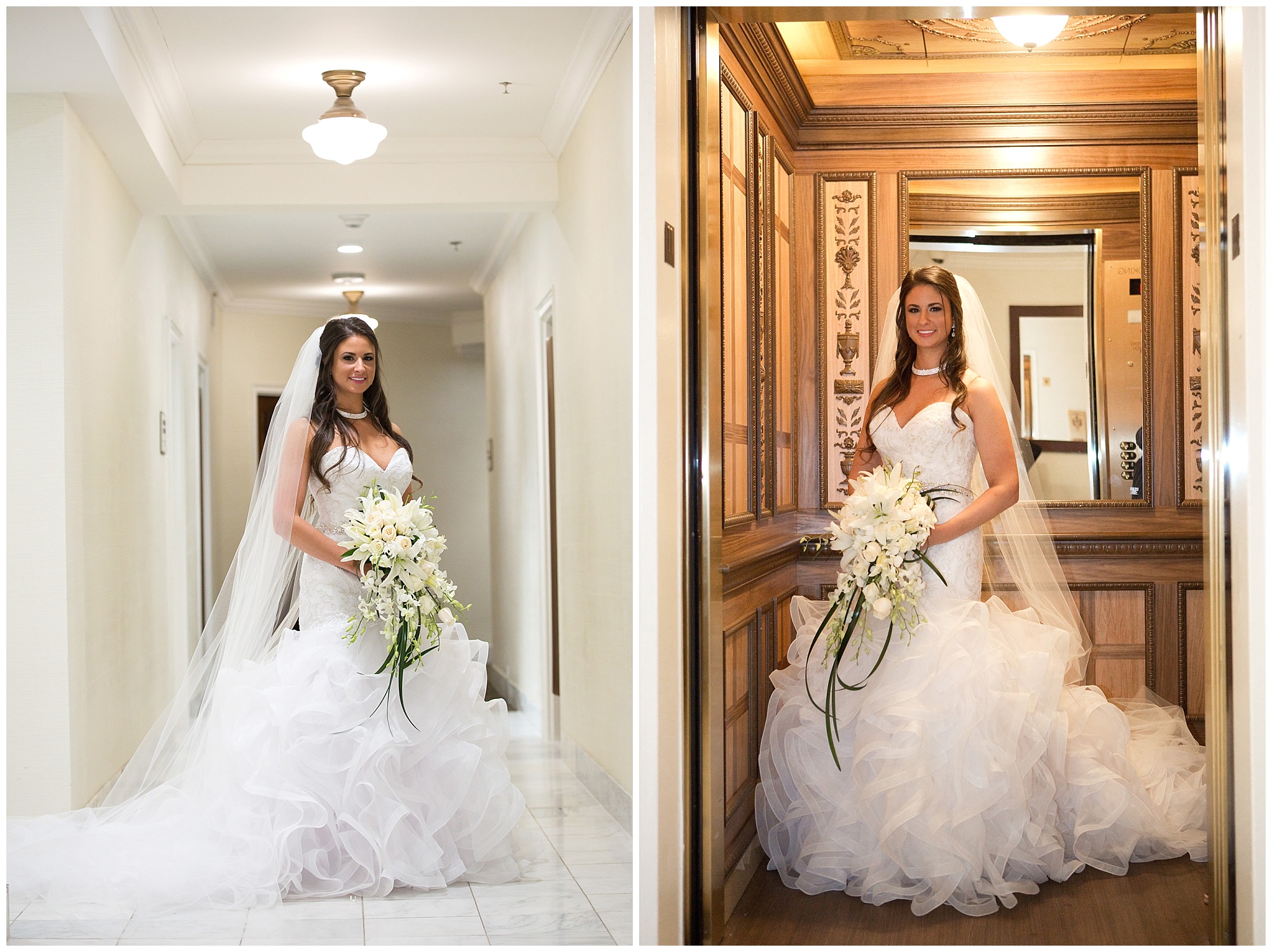 When first looks with the couple are not desired we can still get one in with a parent.  Sabrina's dad just adoring his little girl here.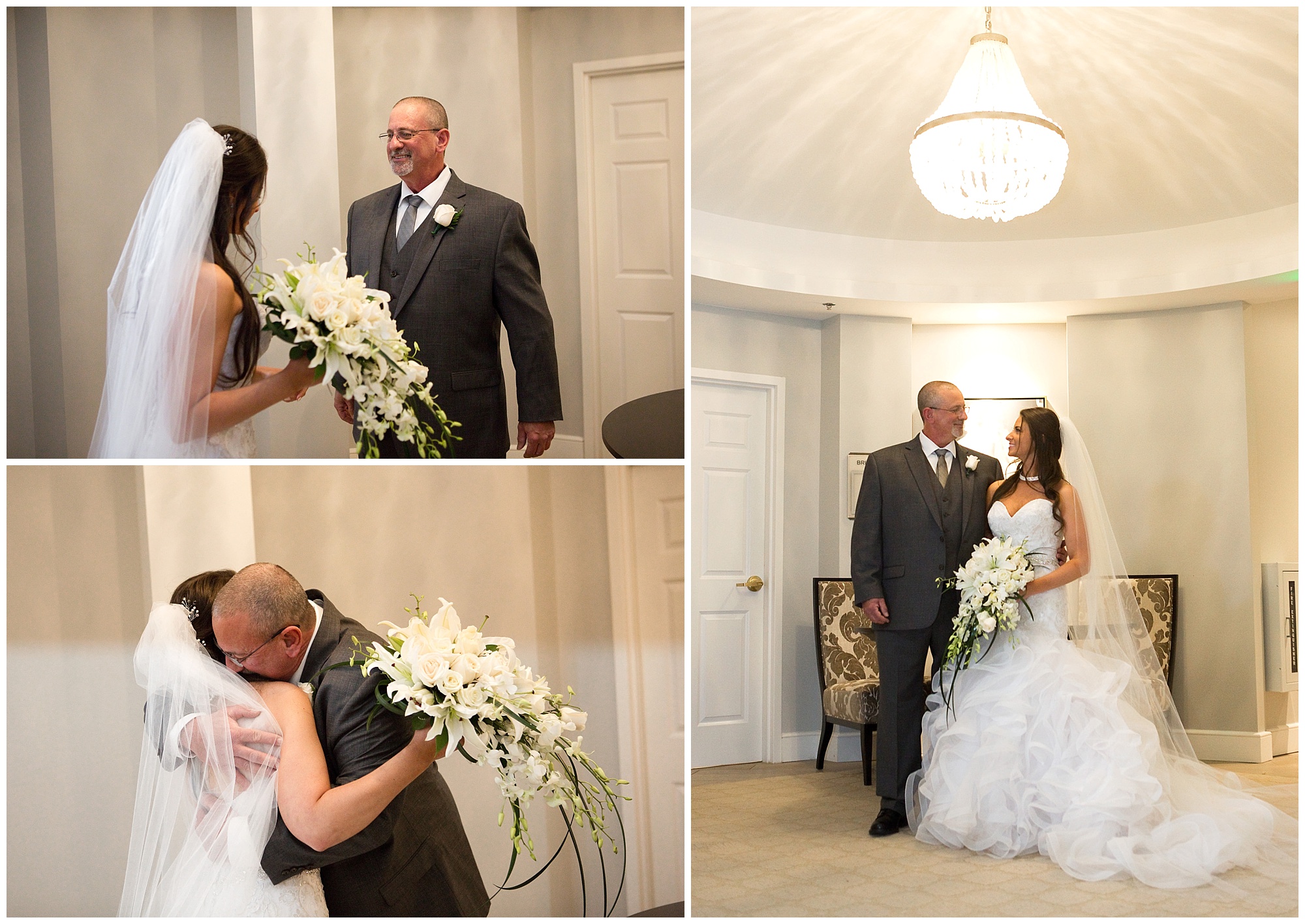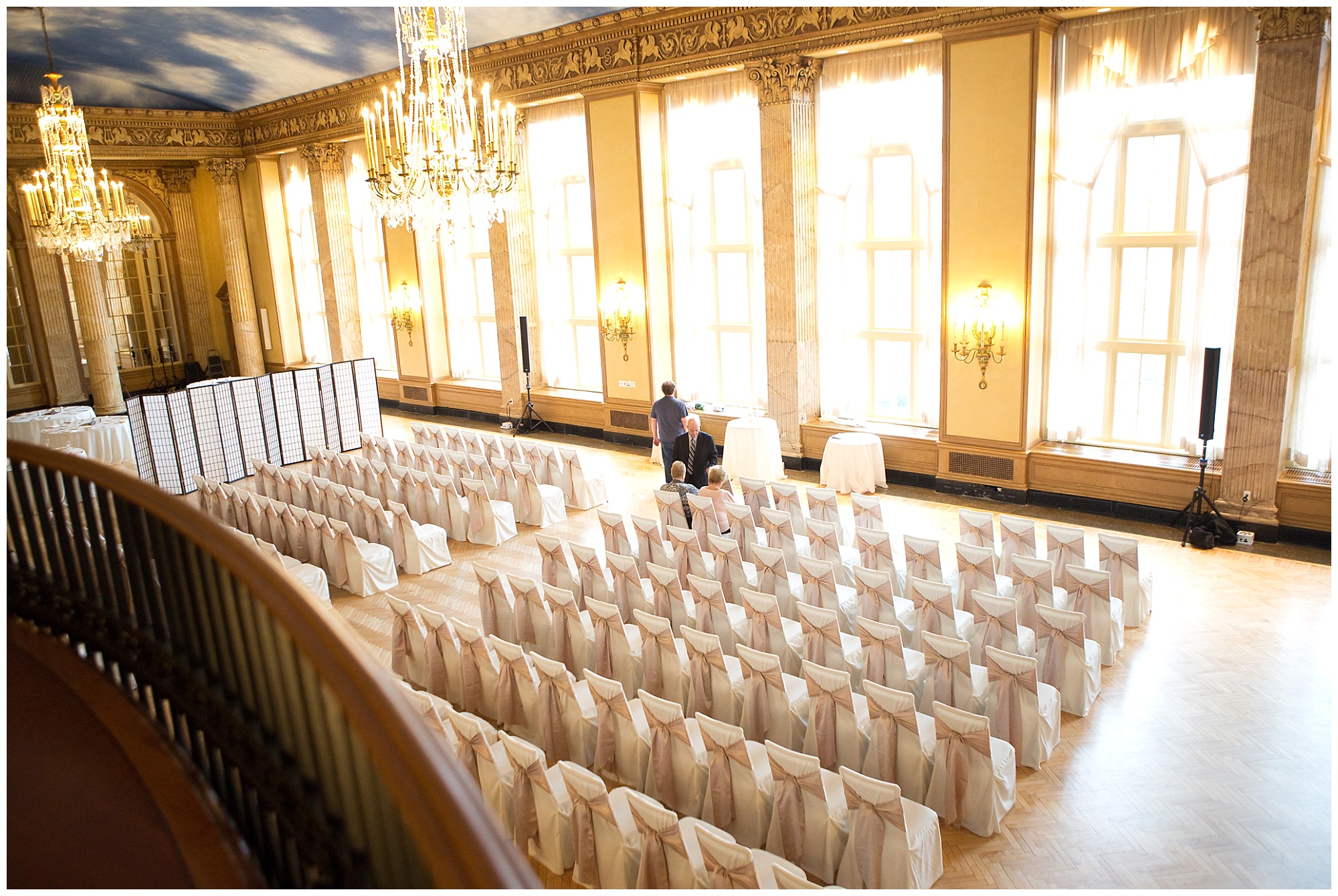 Nick and his best man sharing a sharing a moment just prior to the ceremony procession.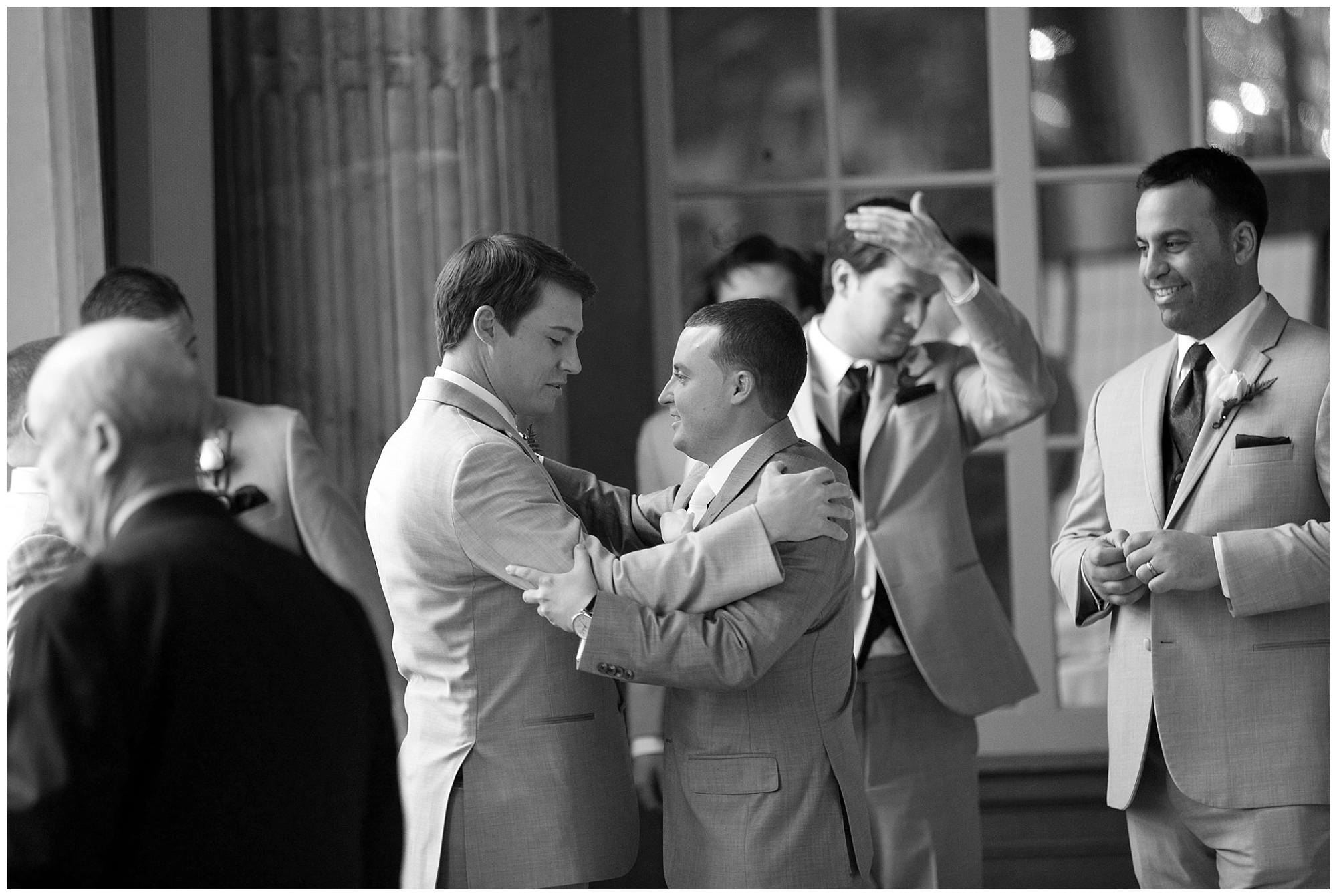 Final words of encouragement and support from Nick's close friends.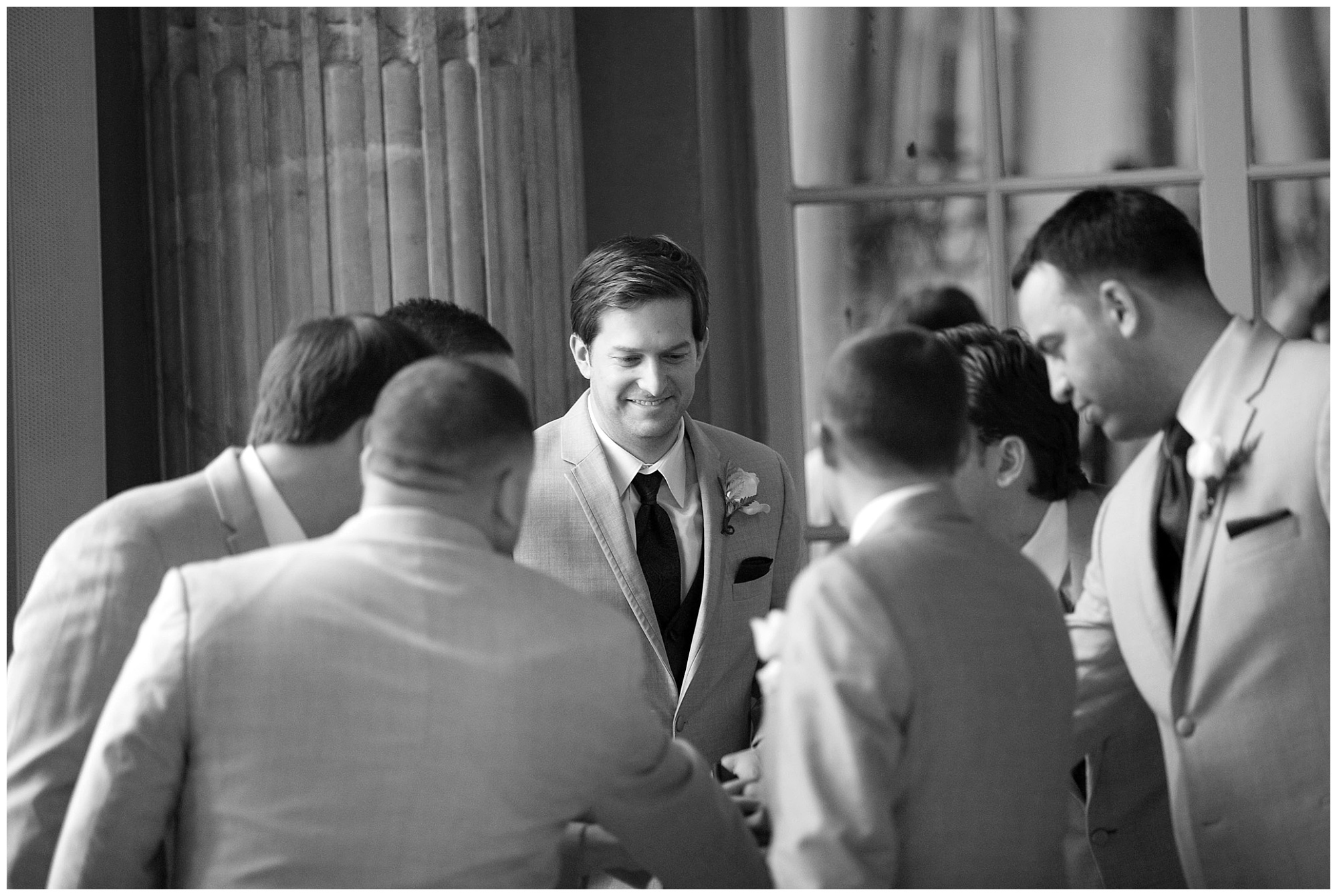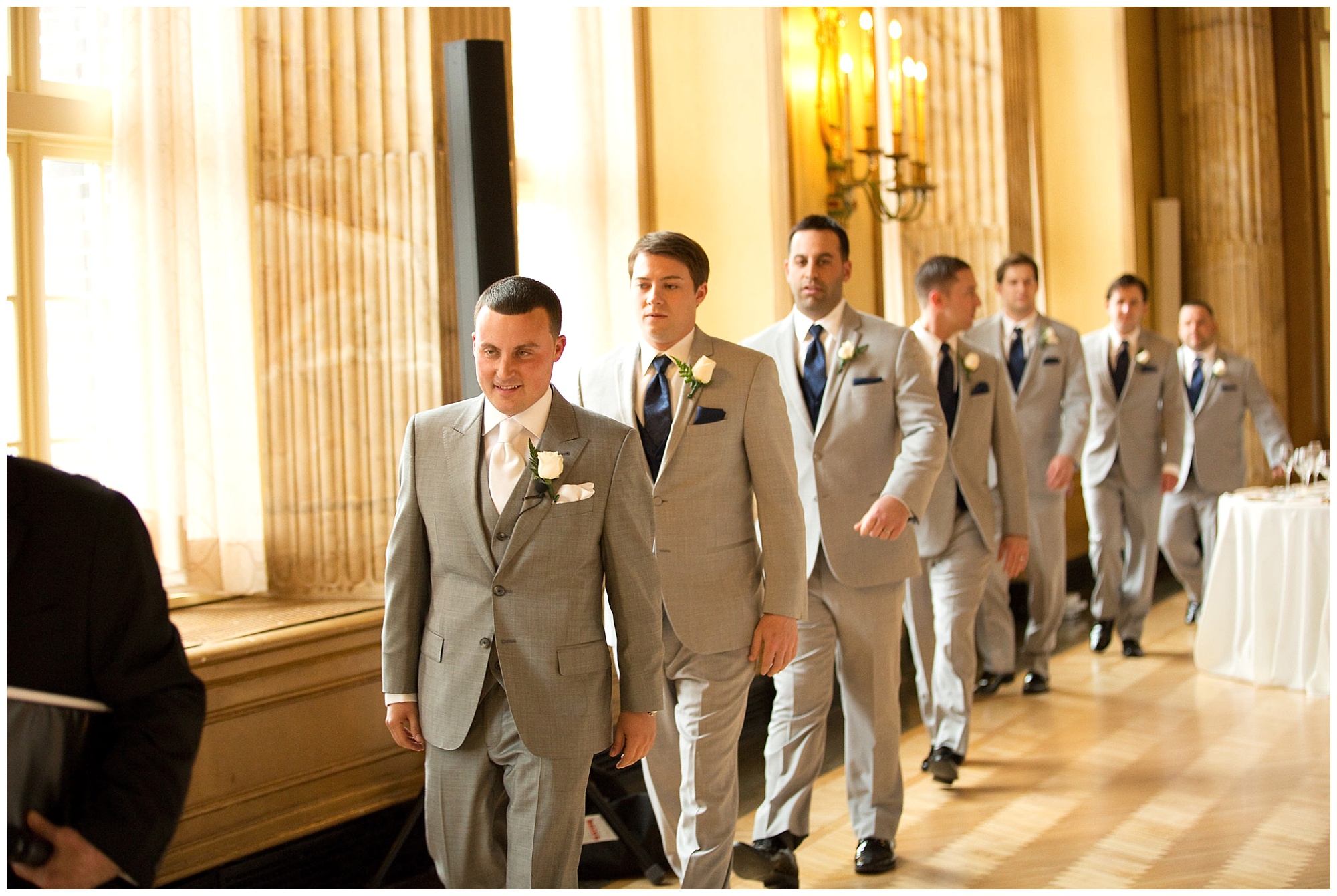 The youngest flower girl giving me some eye contact and a precious look. Thank you little one!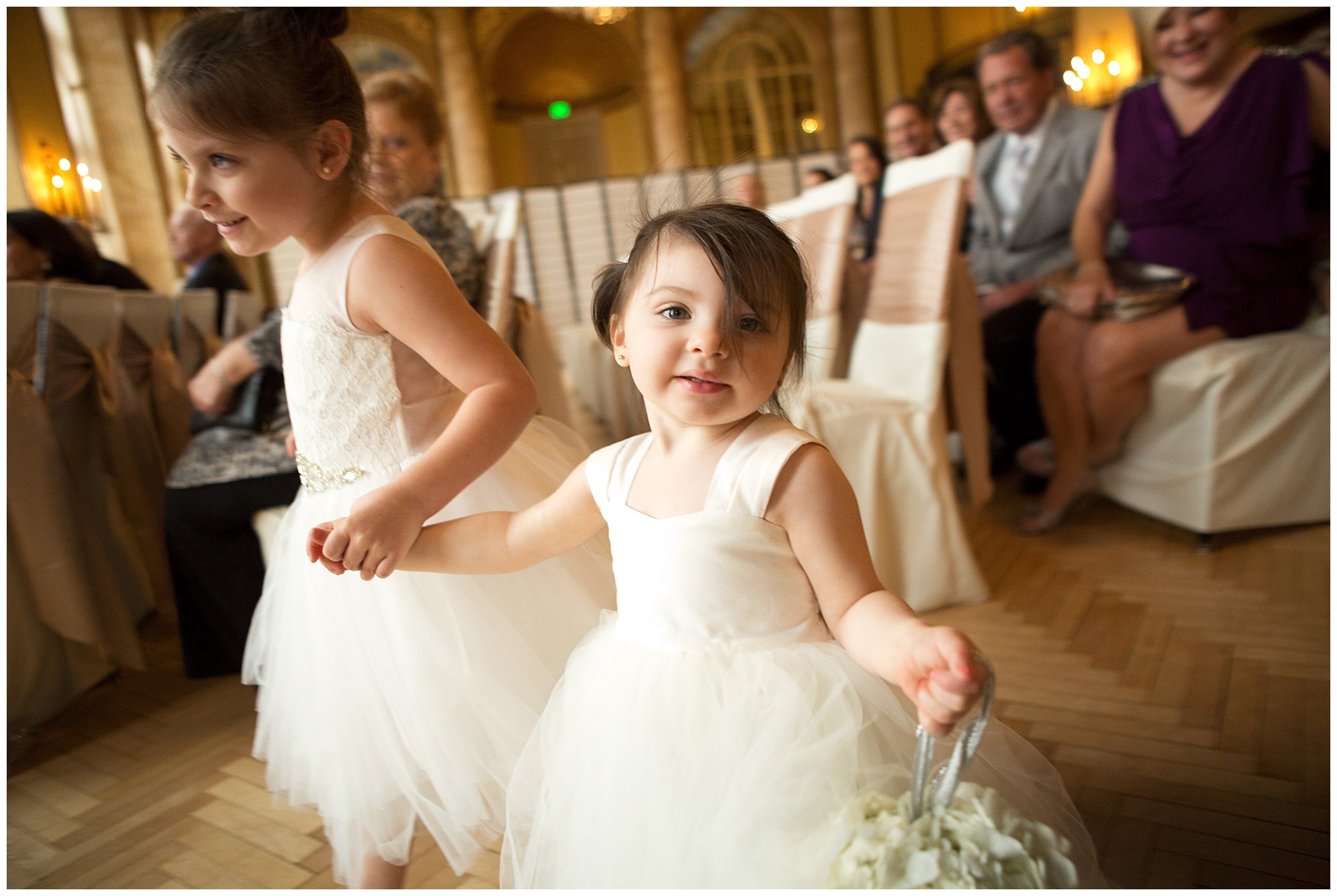 Here comes the bride and her proud father escorting her down the aisle.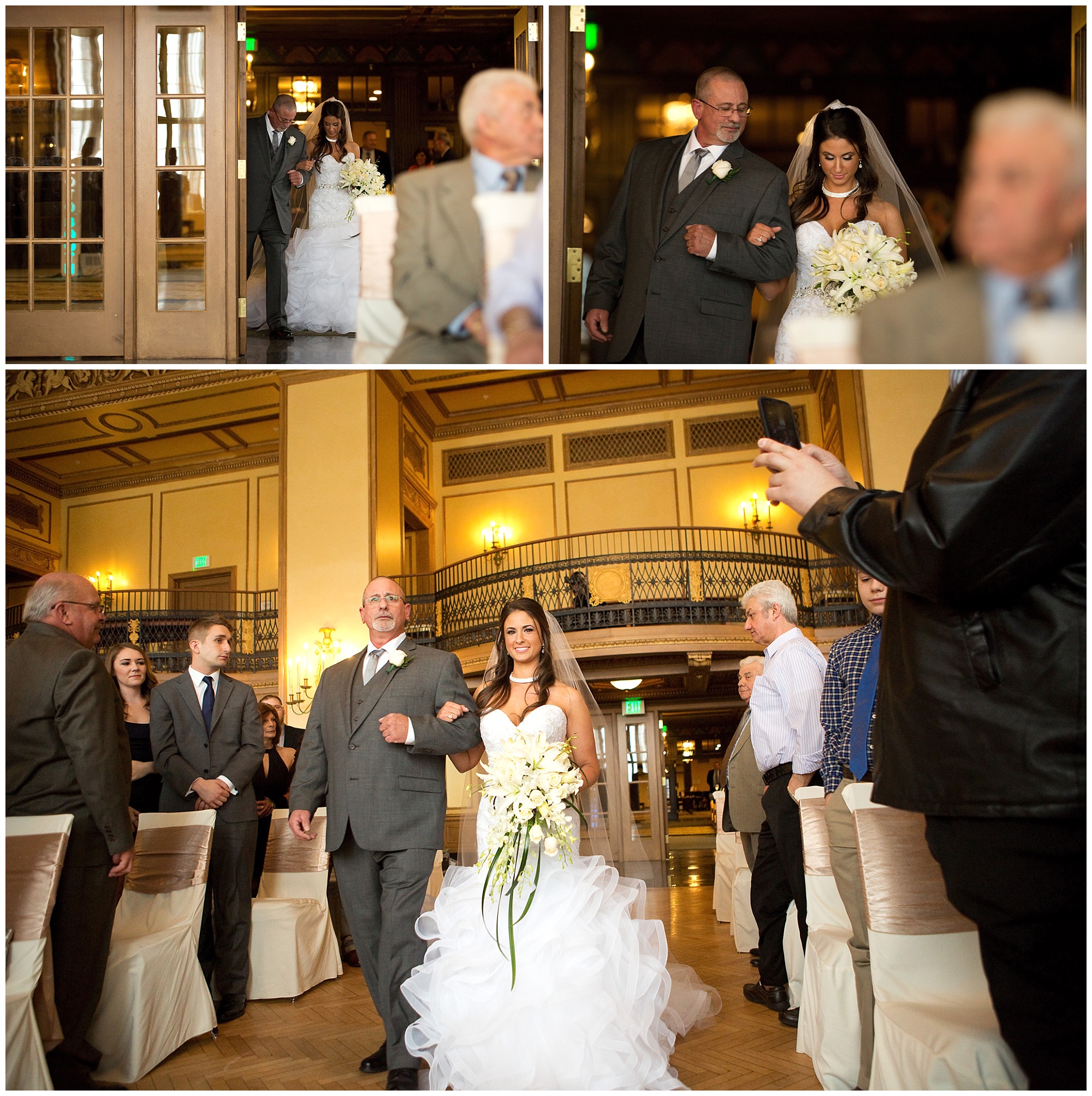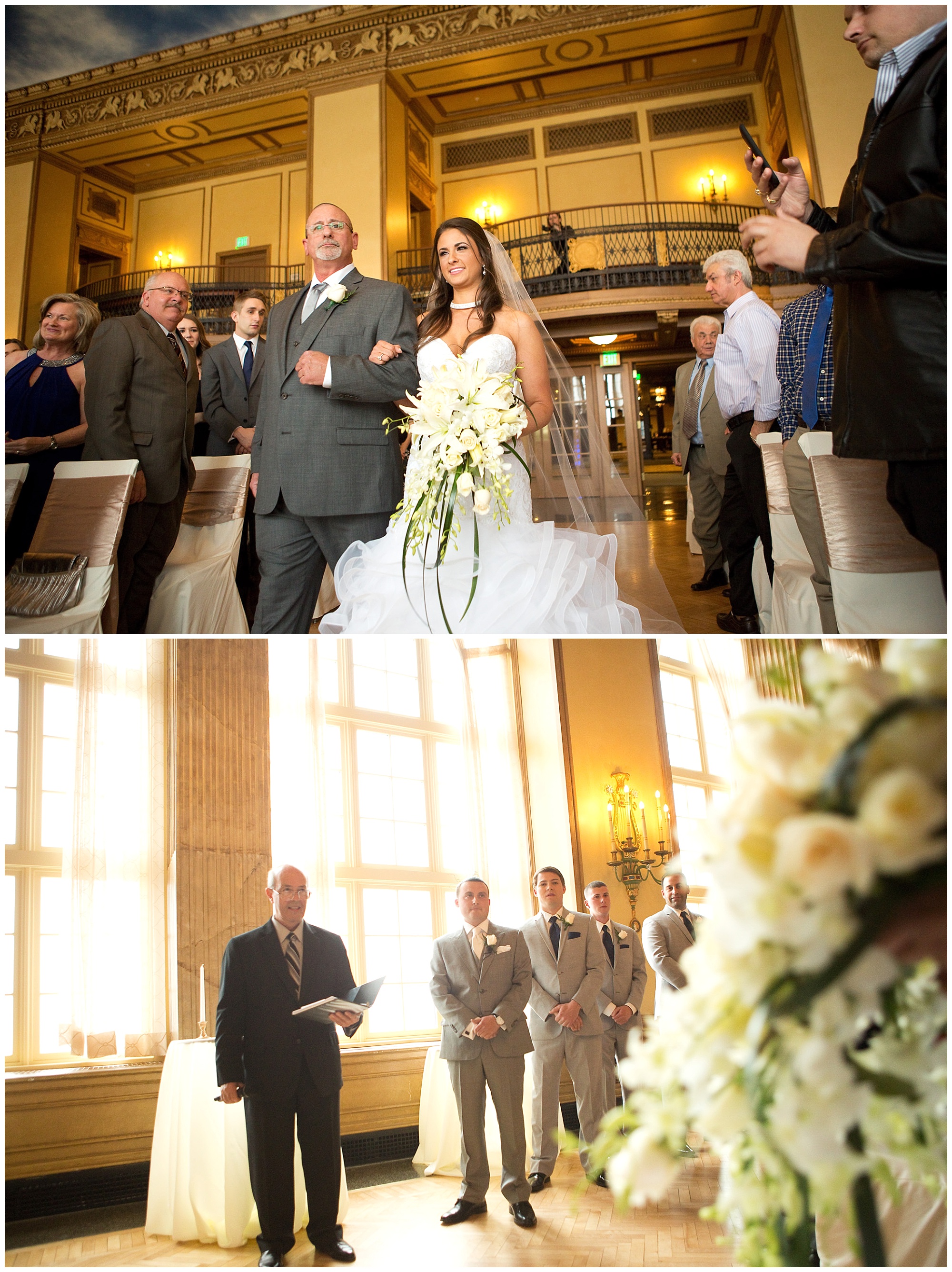 I mean, seriously, what a gorgeous location to hold a wedding ceremony!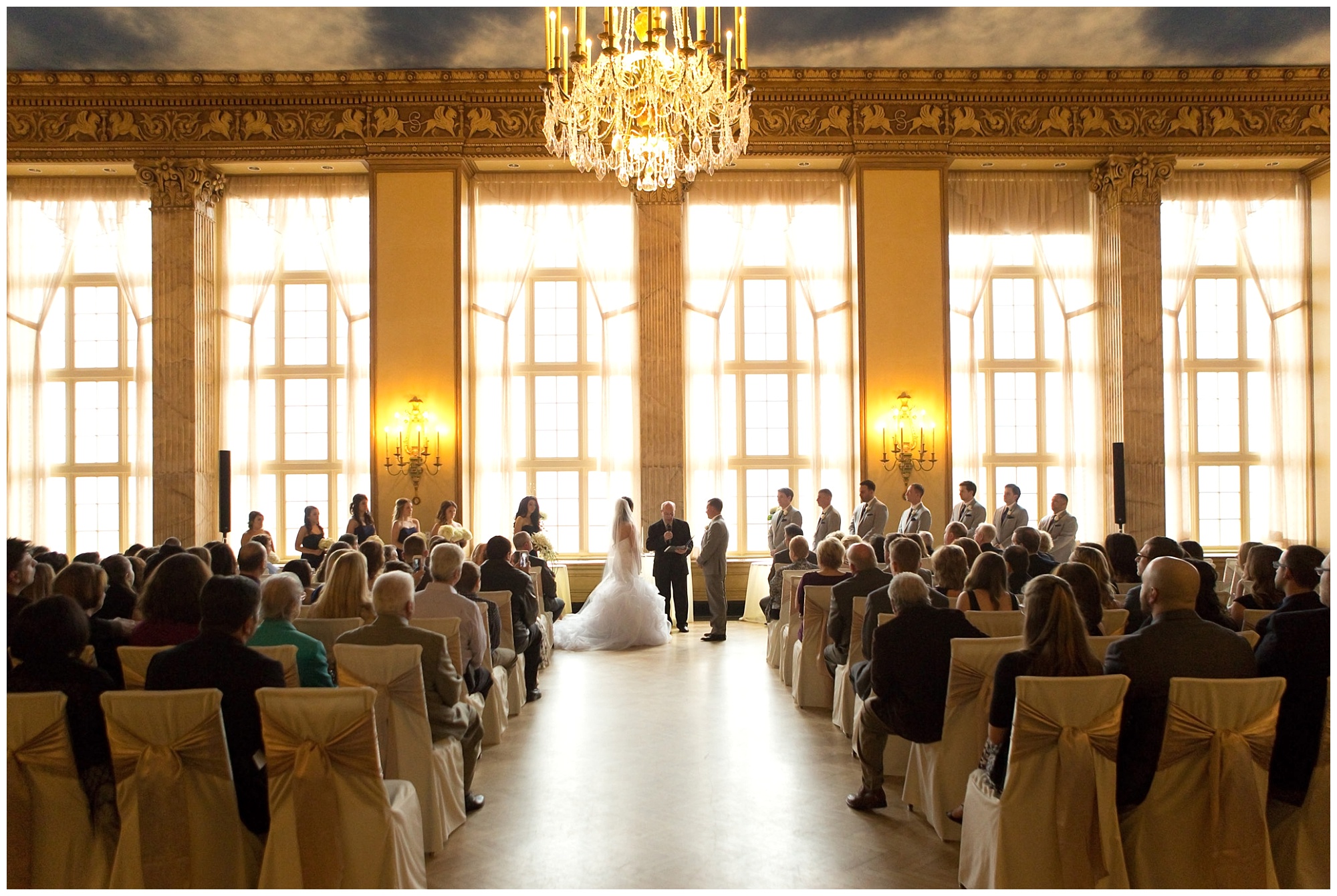 I'm always quietly moving about to capture different angles and perspectives. These two shots were taken while each was reciting vows to the other.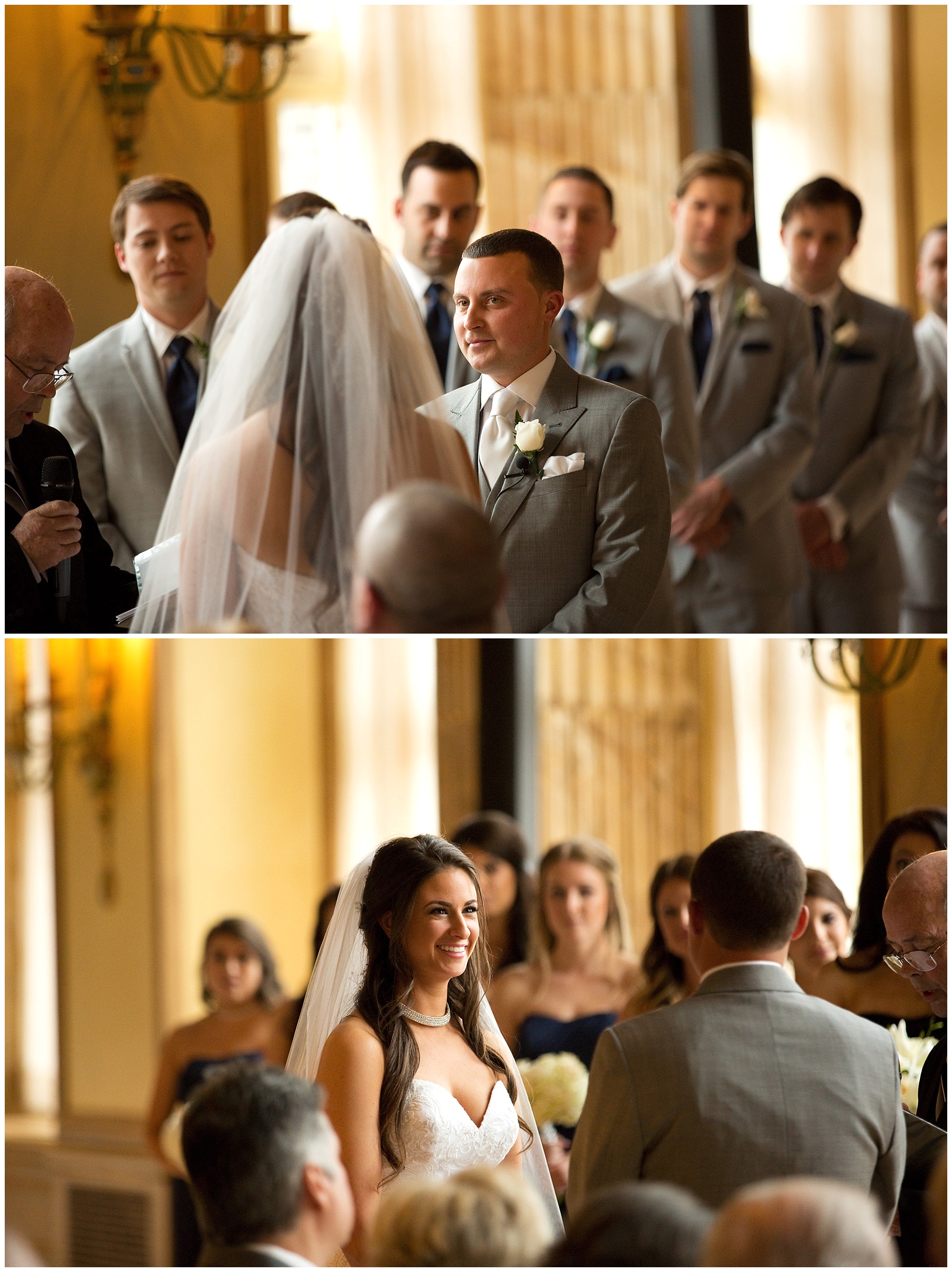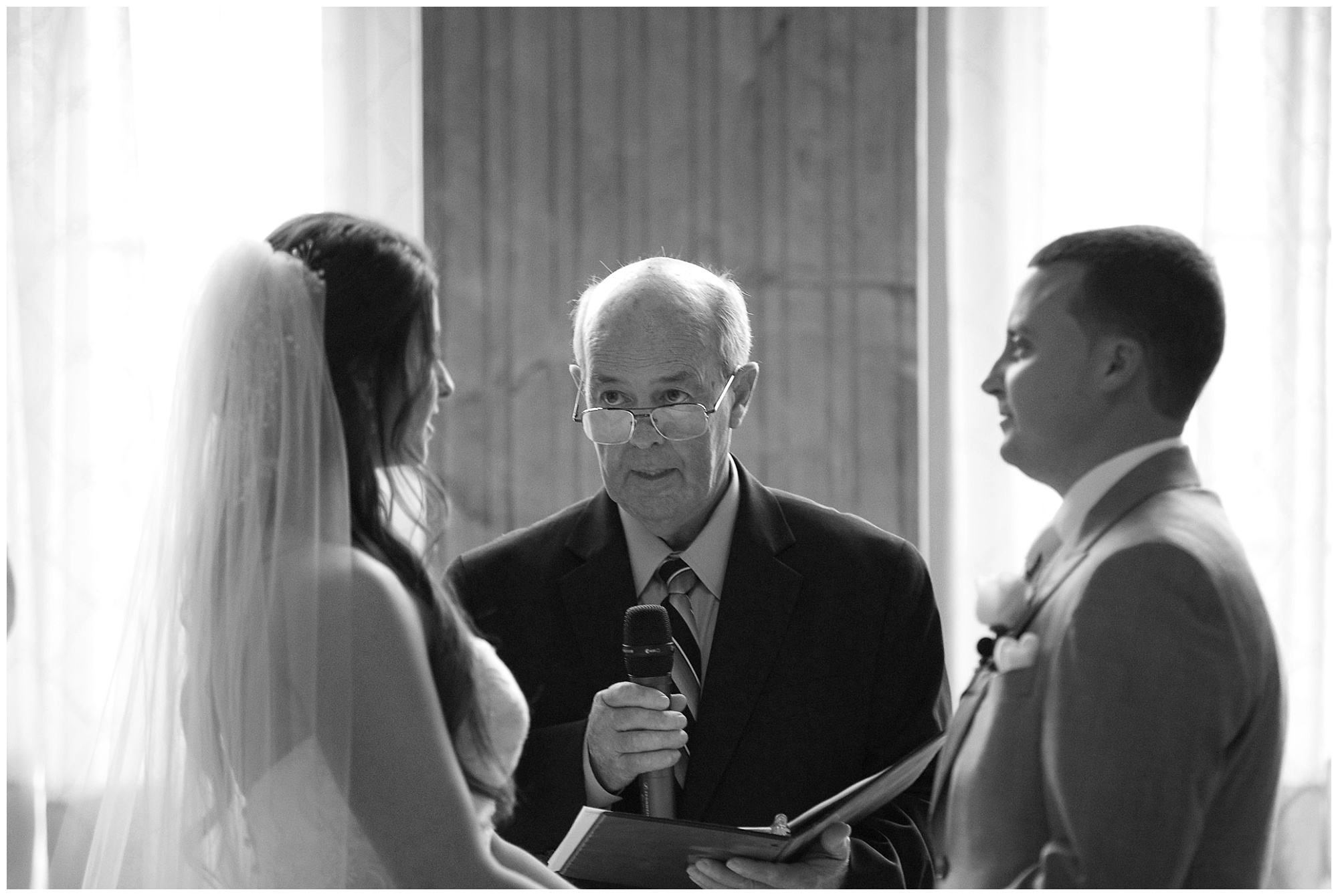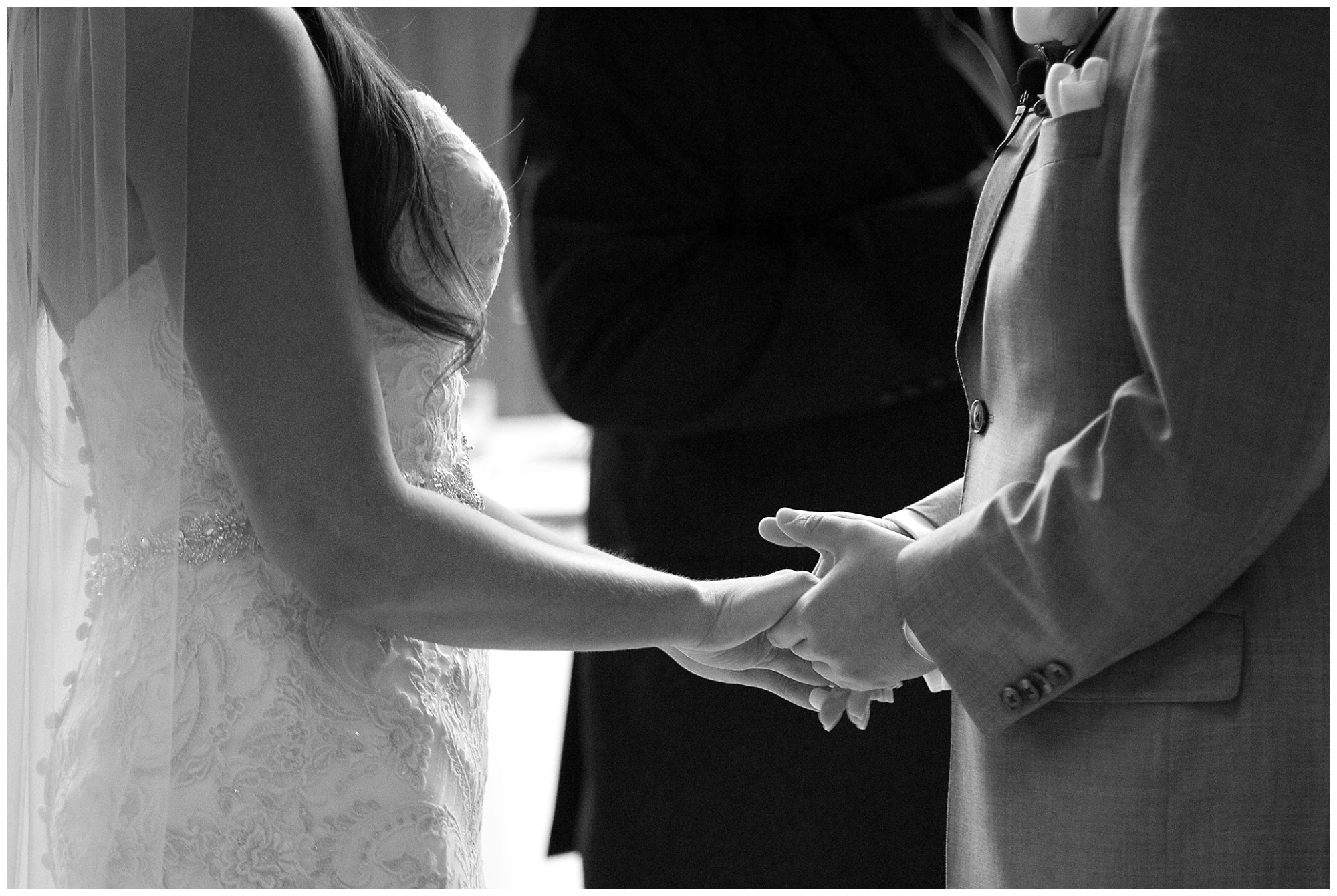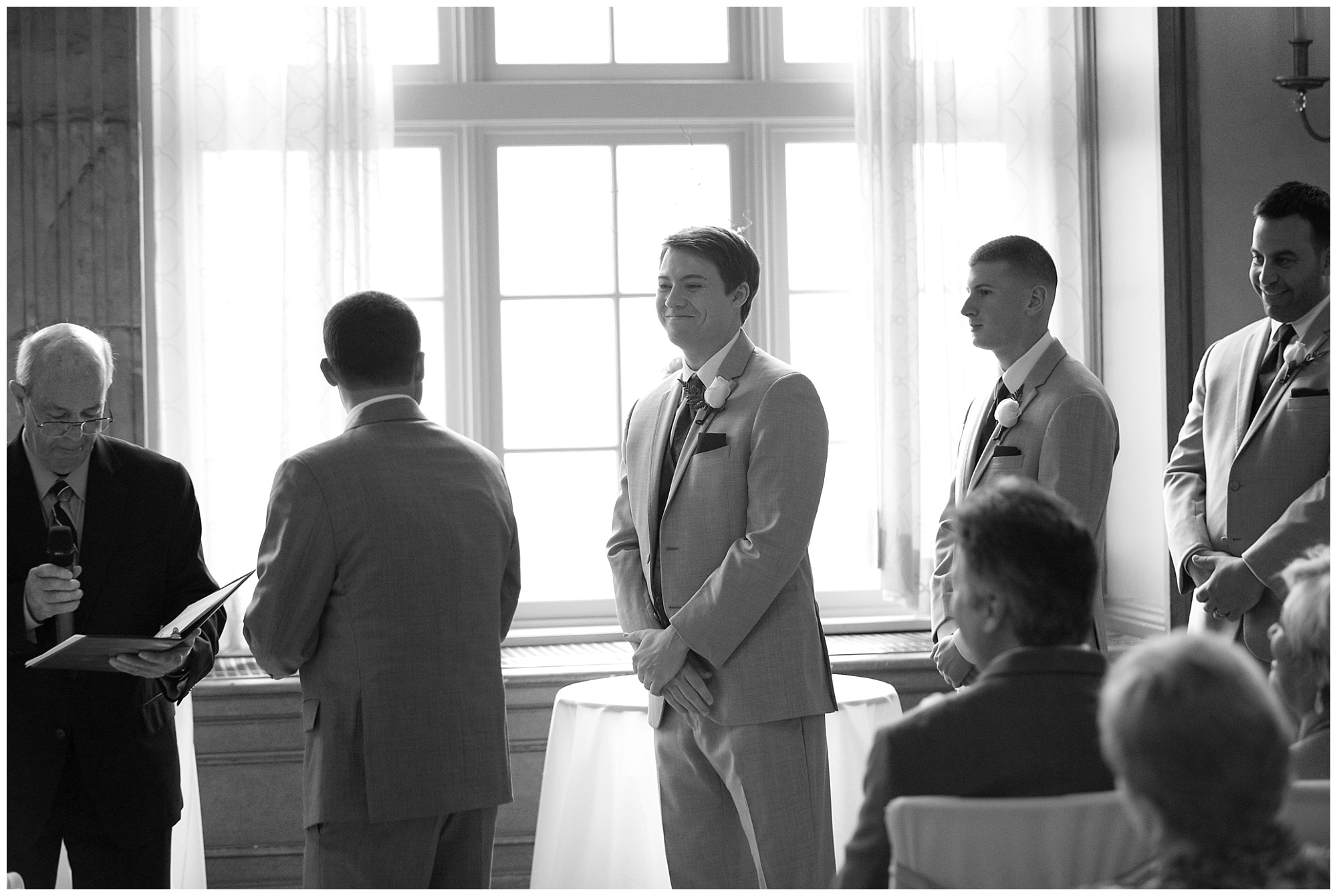 With this ring I thee wed…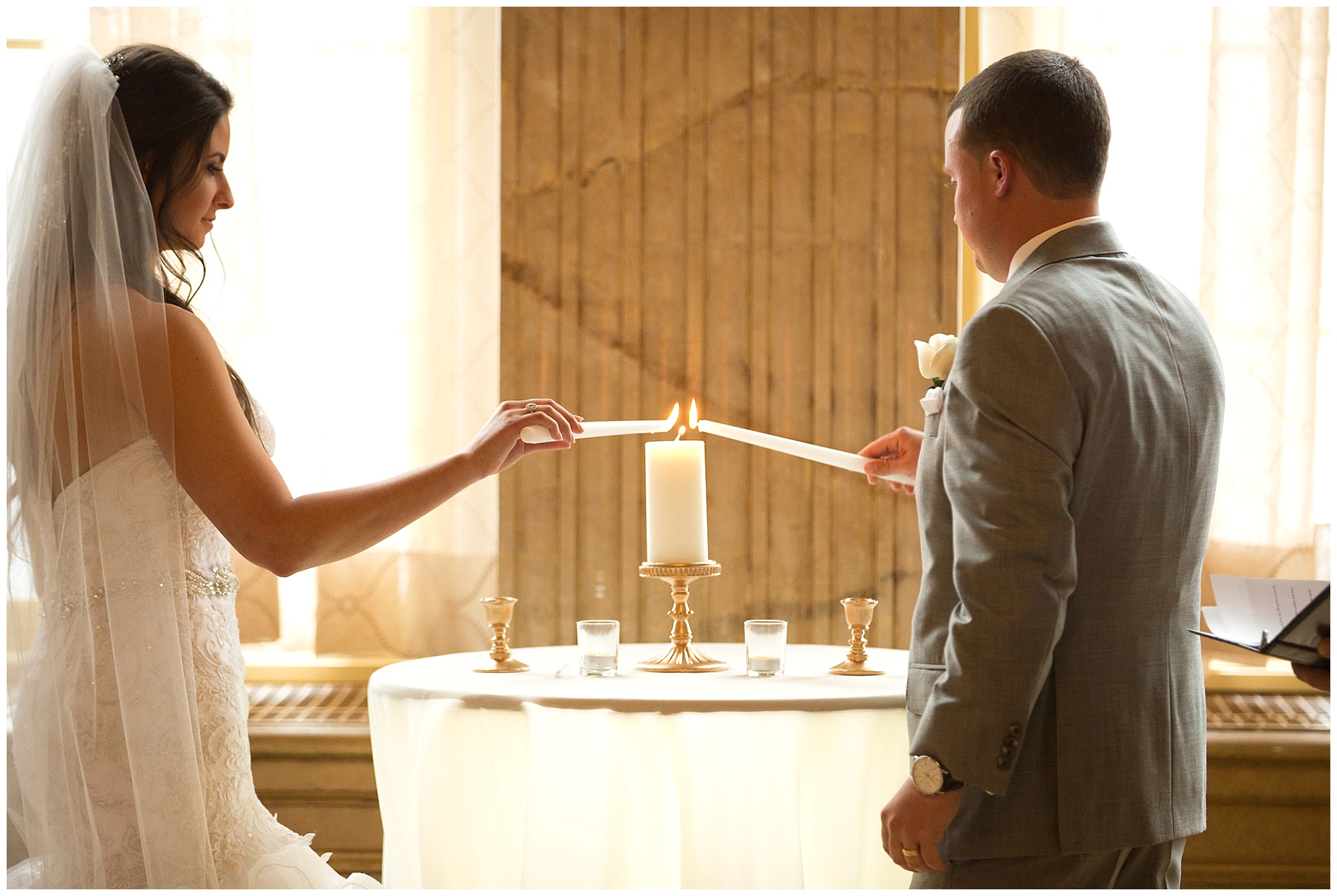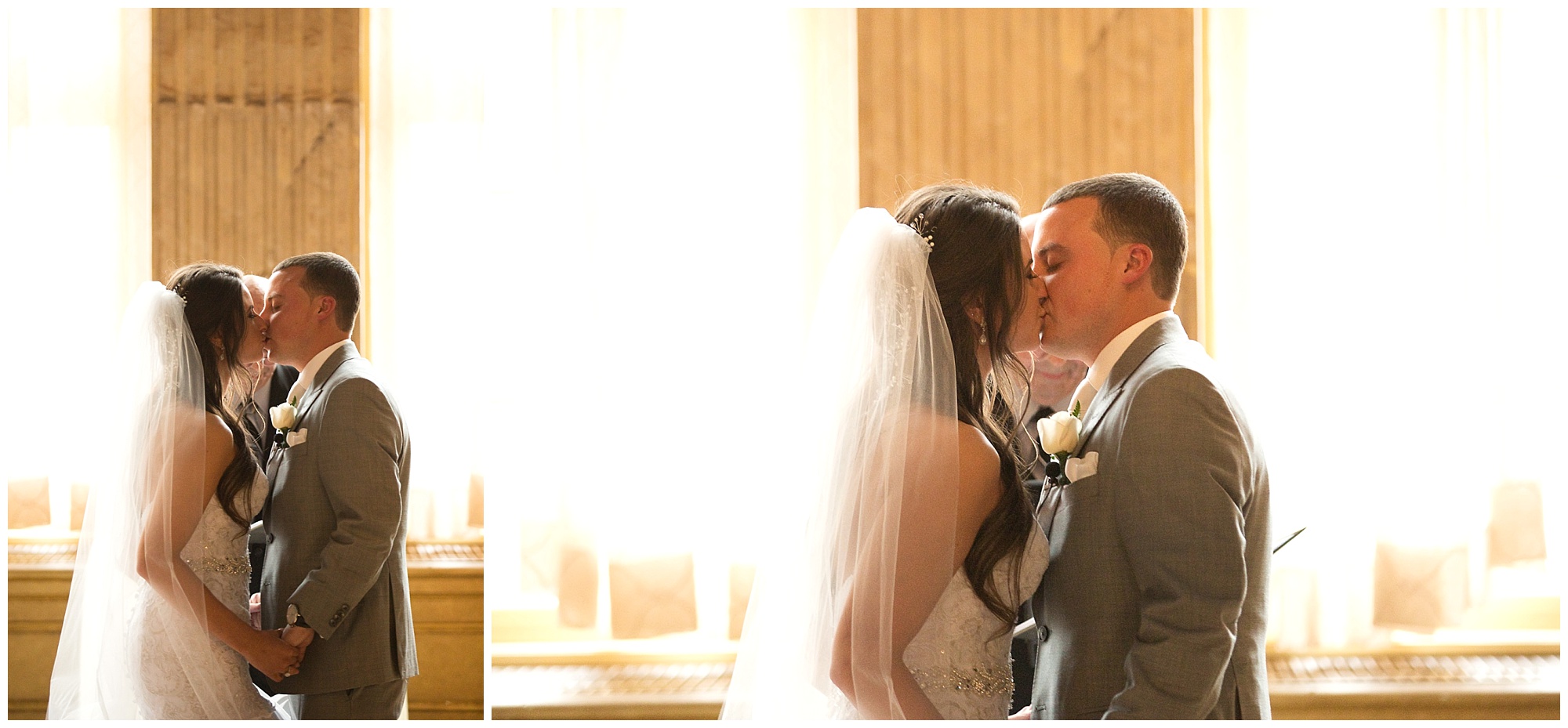 Hand in hand from this day forward, now and forever.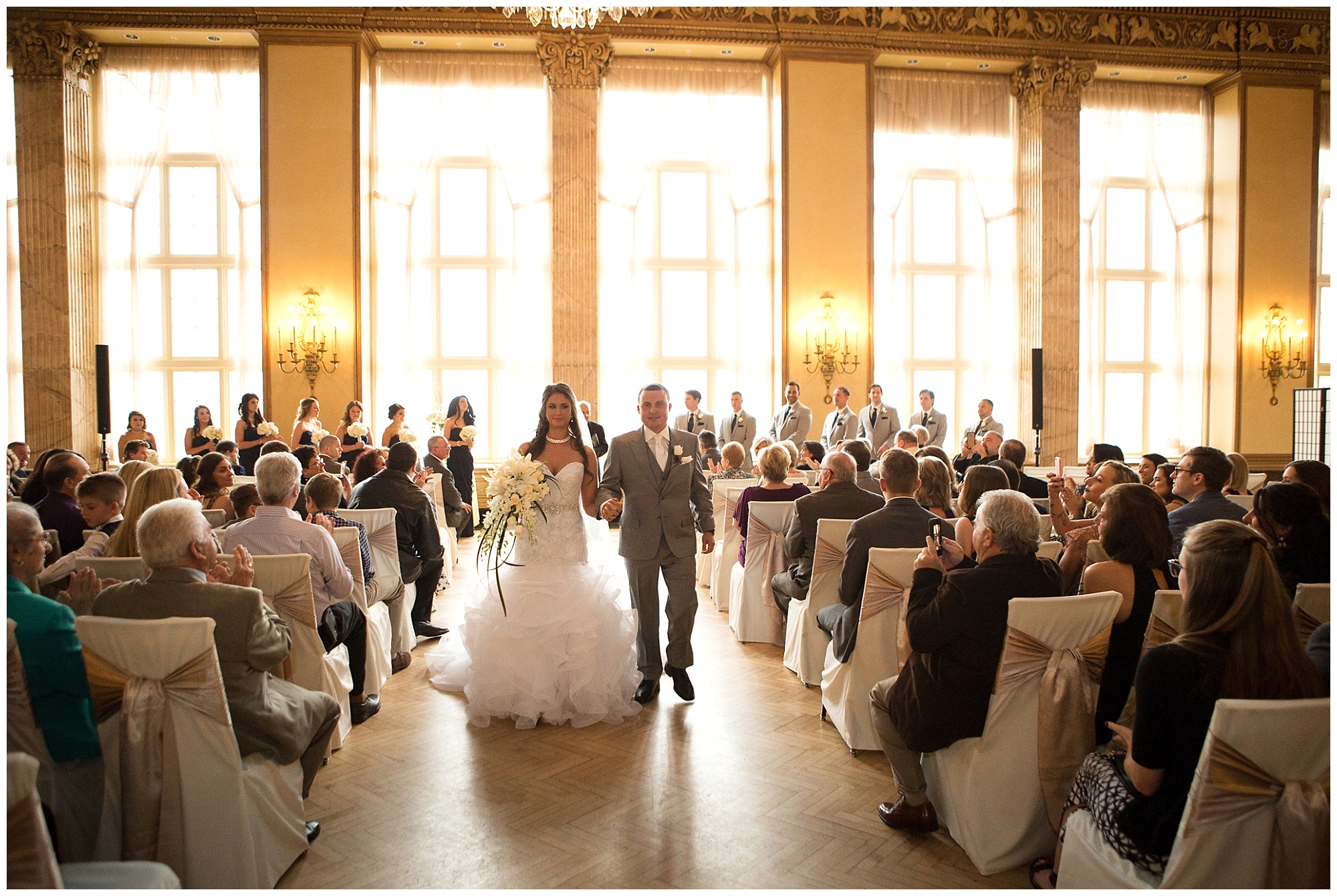 I simply love being present for the little candid moments, the casual looks, gestures, sometimes funny, sometimes moving, always real.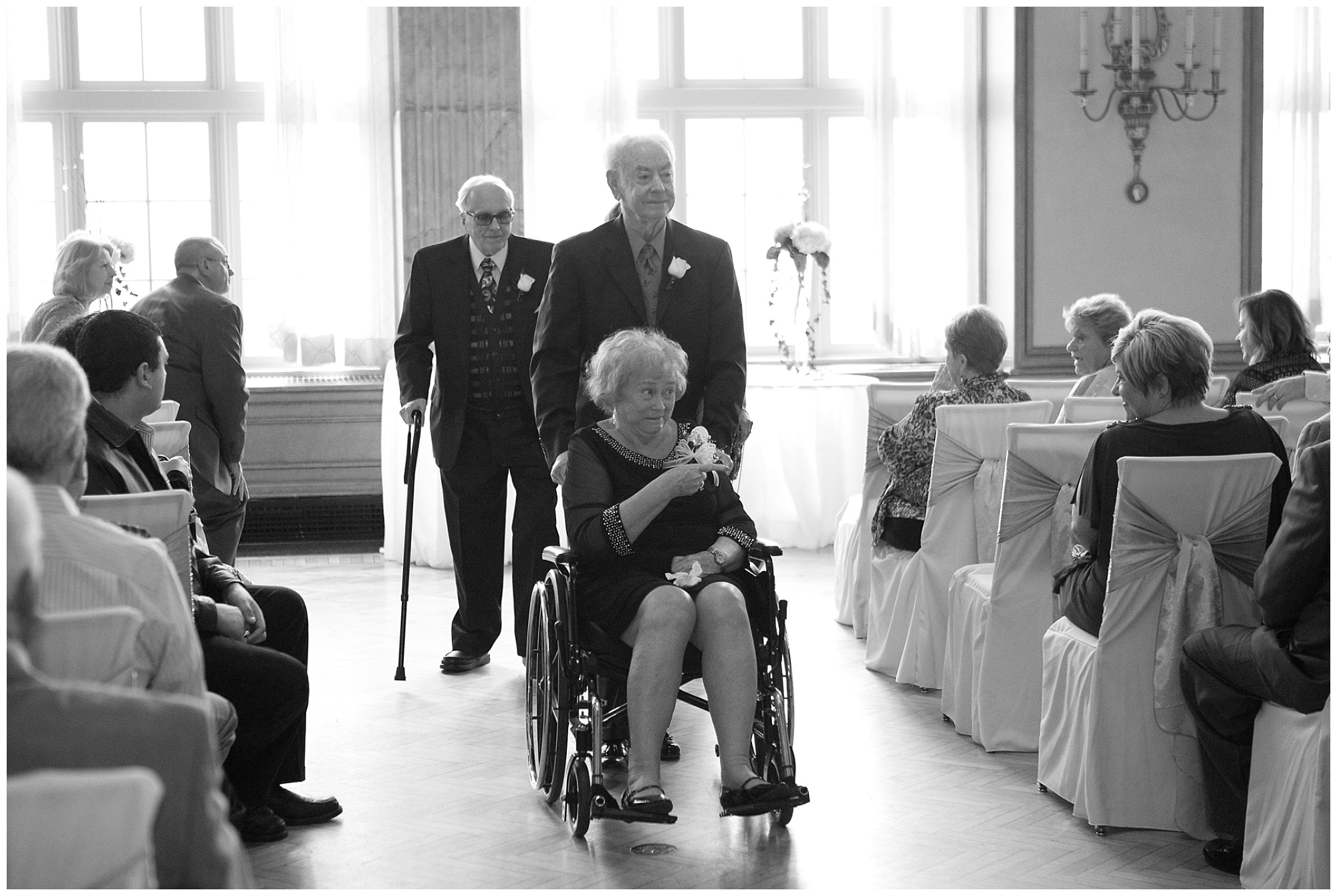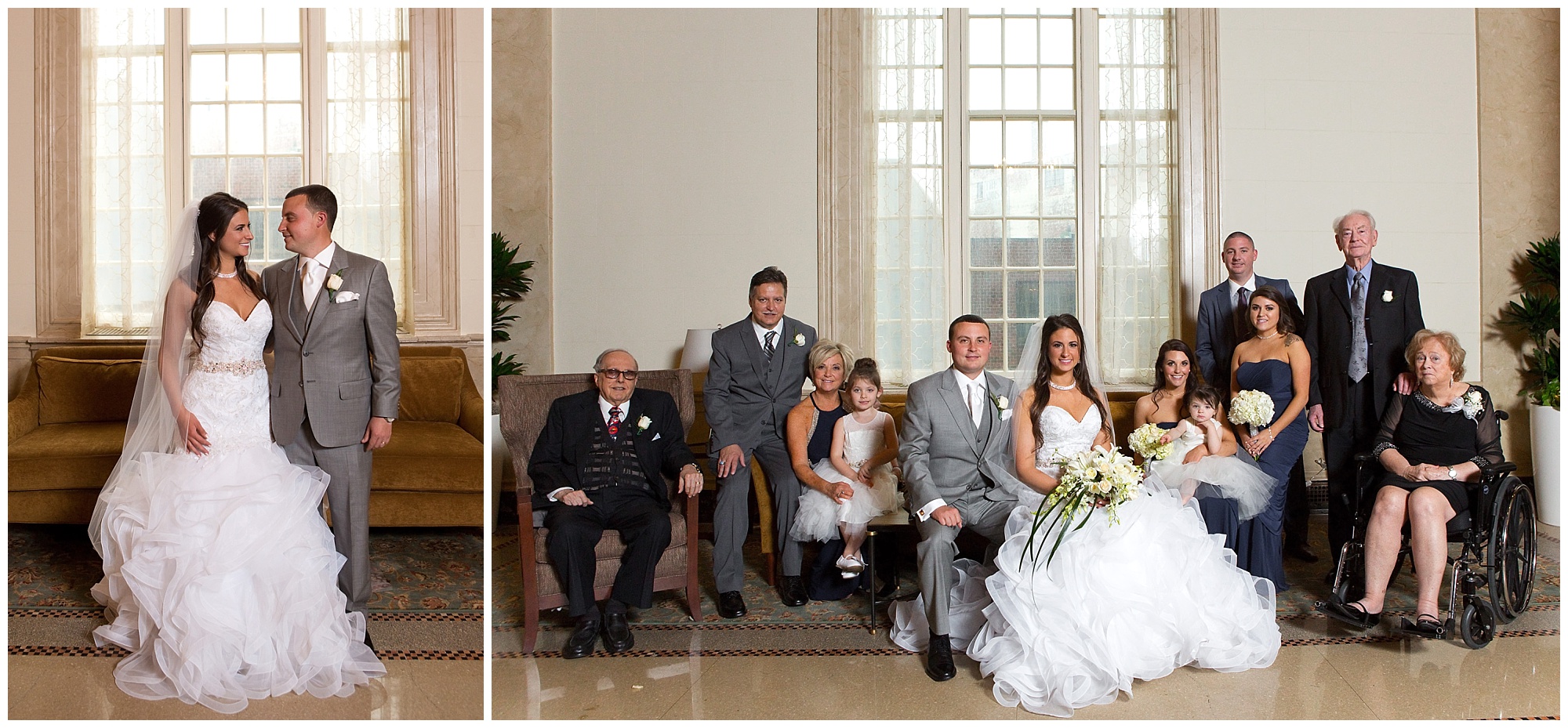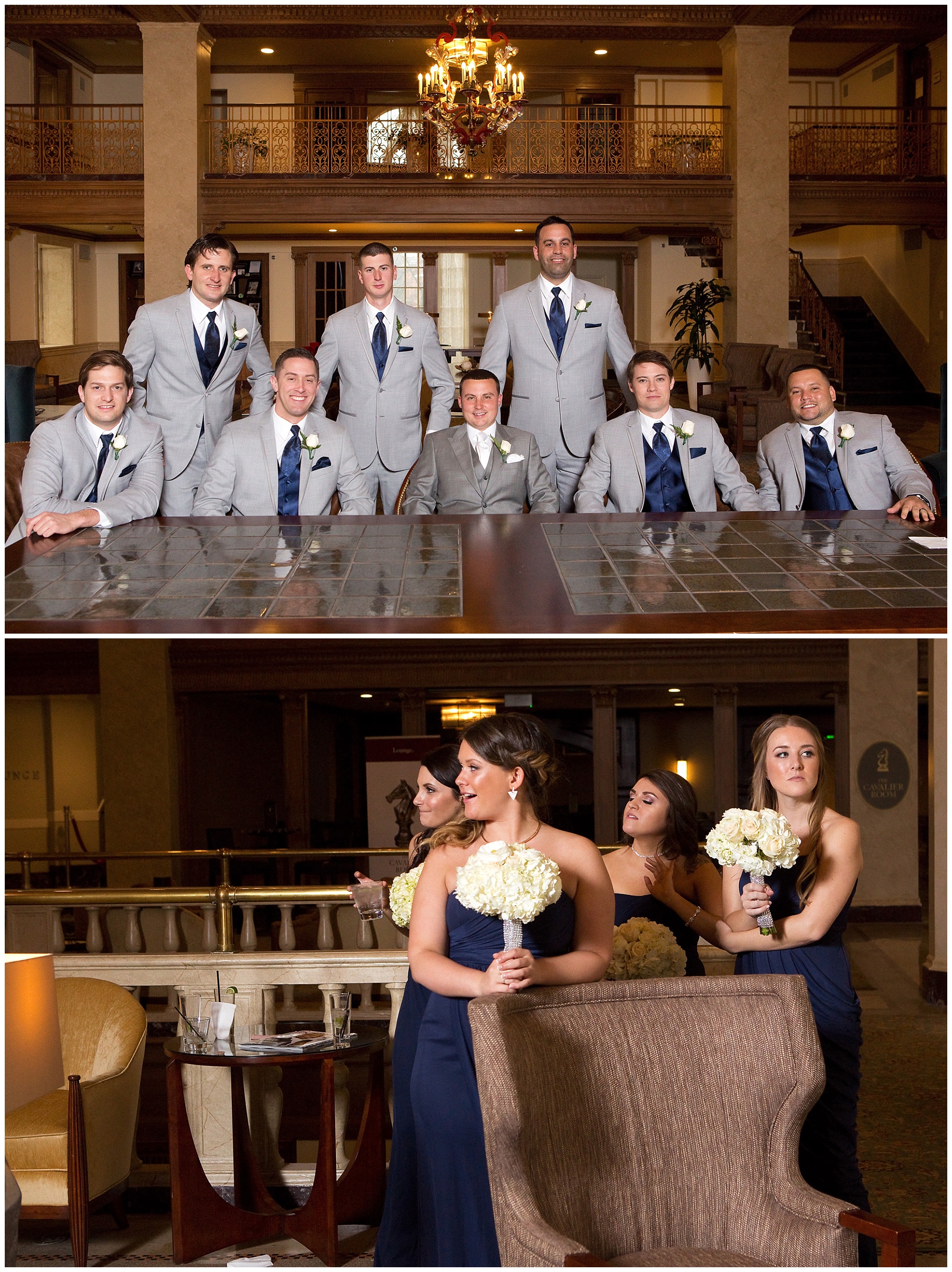 With no late afternoon events scheduled in the Persian Terrace room, we were able to make use of it for some photos.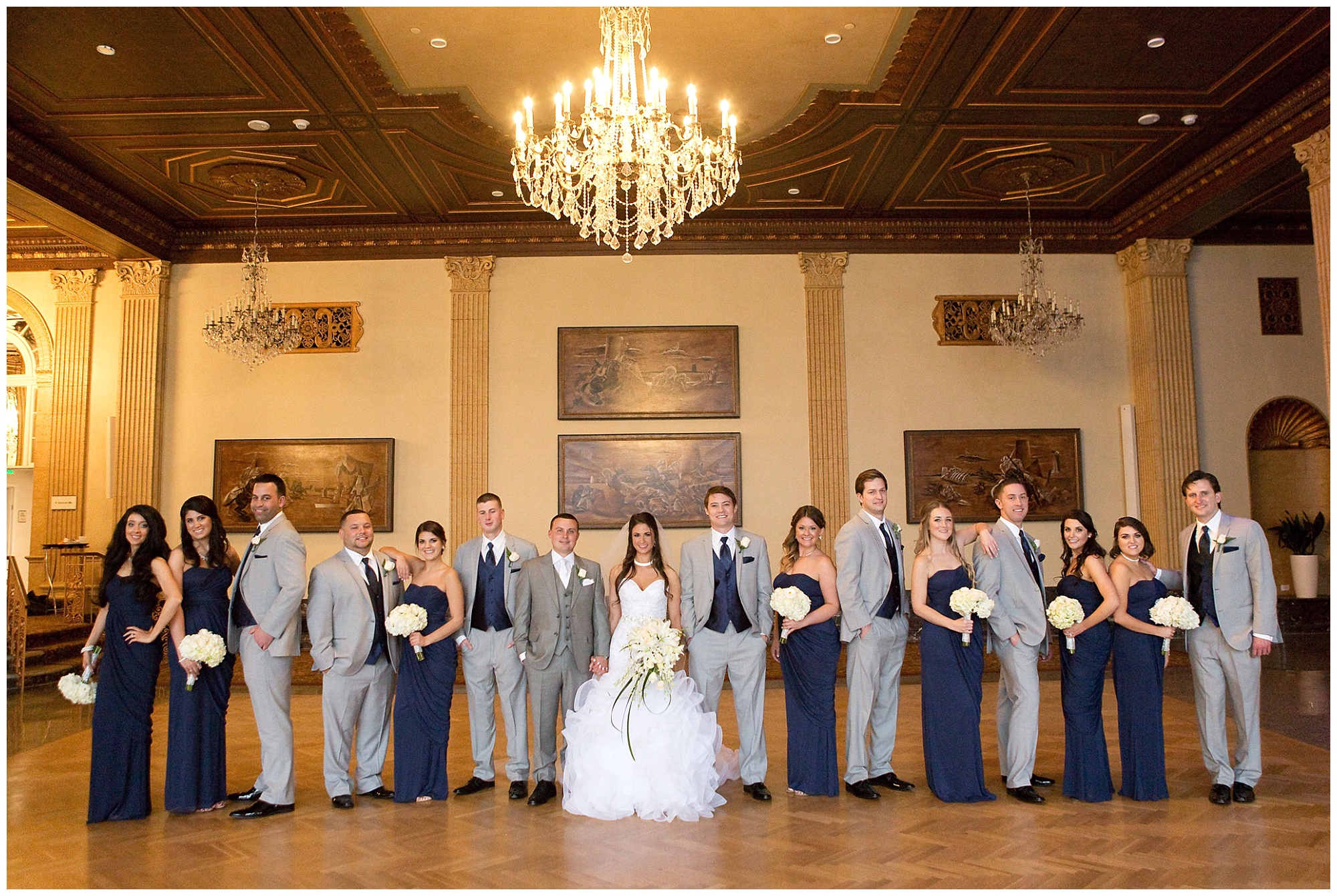 A shot by my second for the day, Dee, while I was taking the next shot.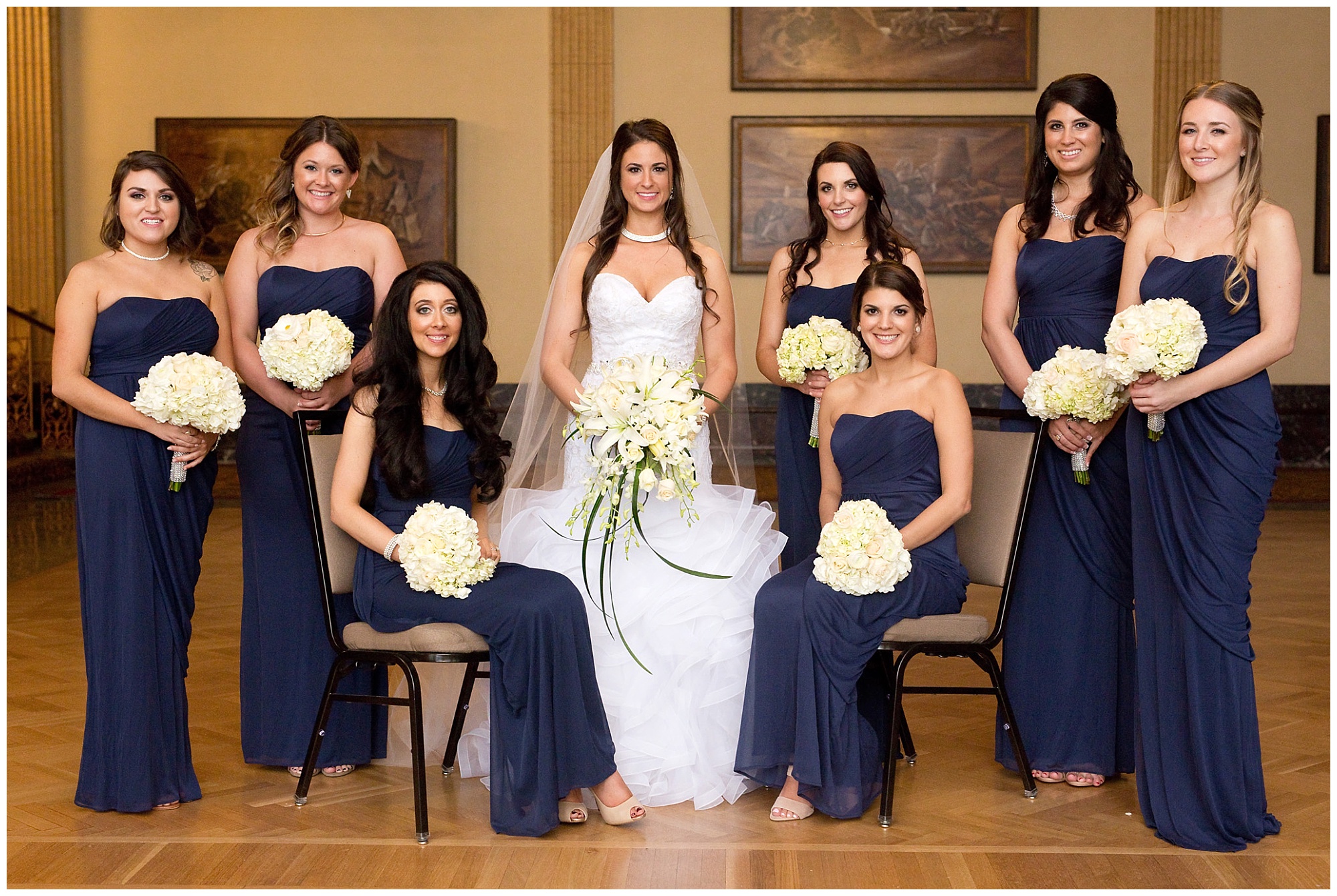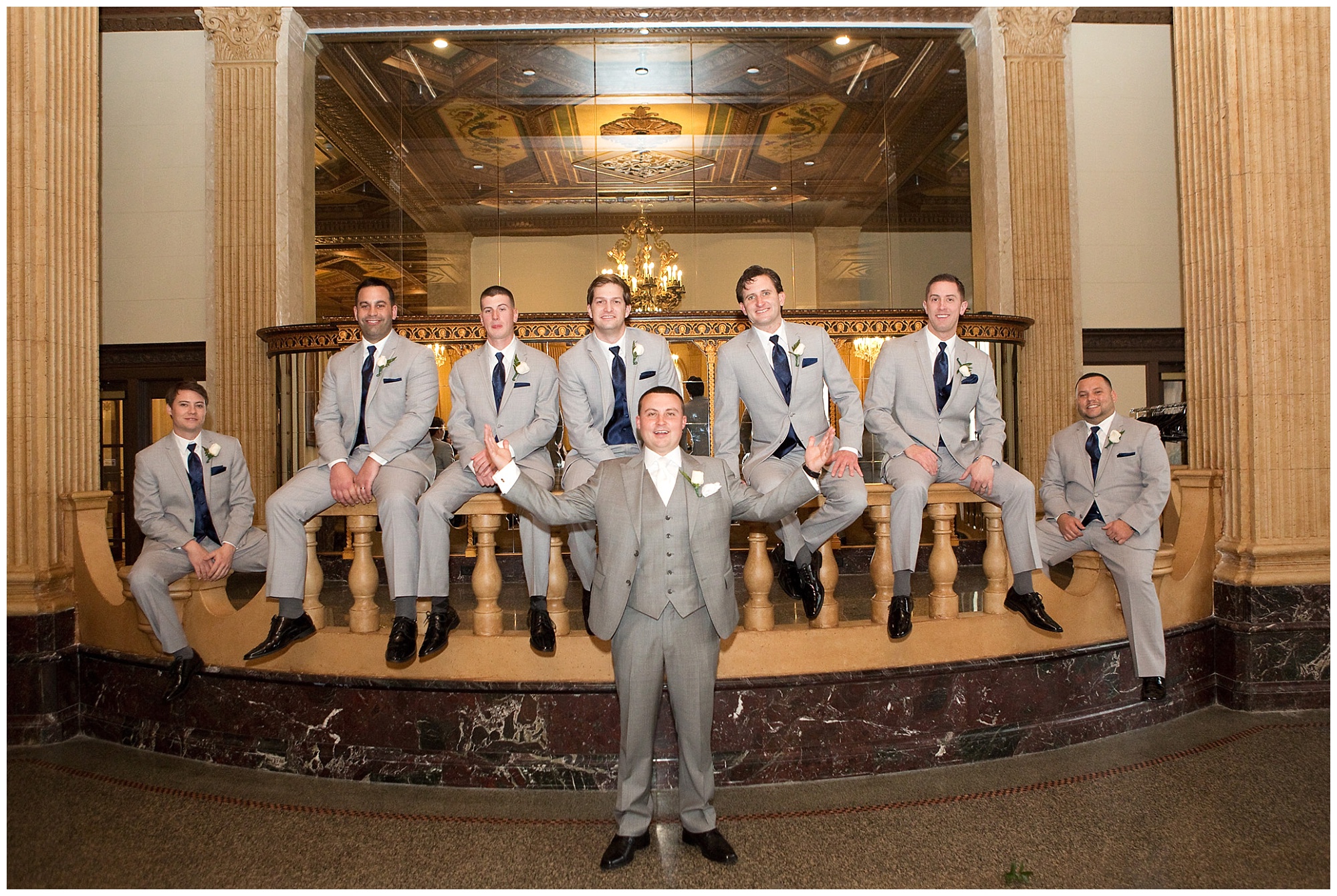 A playful shot requested by Sabrina.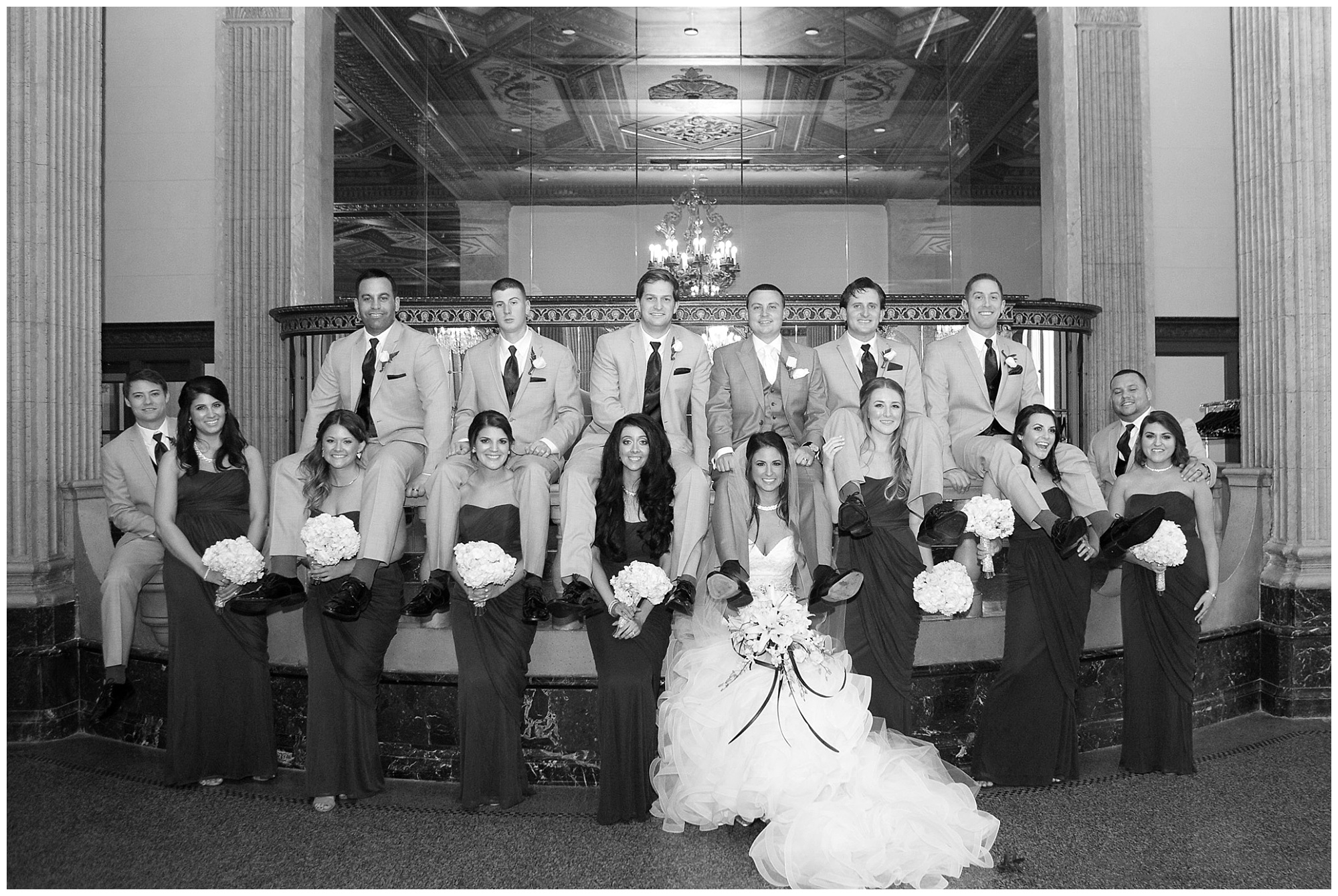 The guys just rolling with it all and having a good time!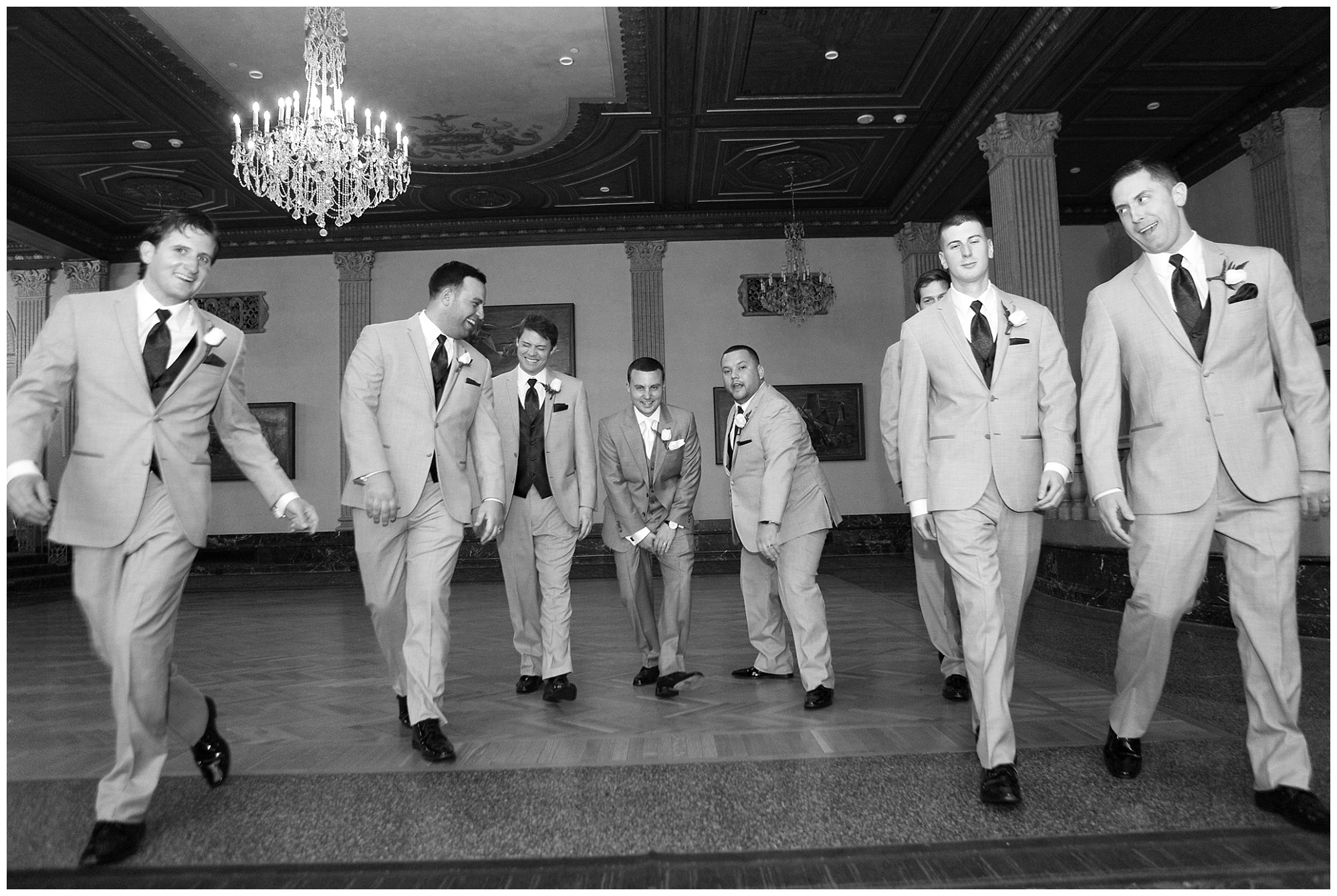 Nick with his beautiful sisters.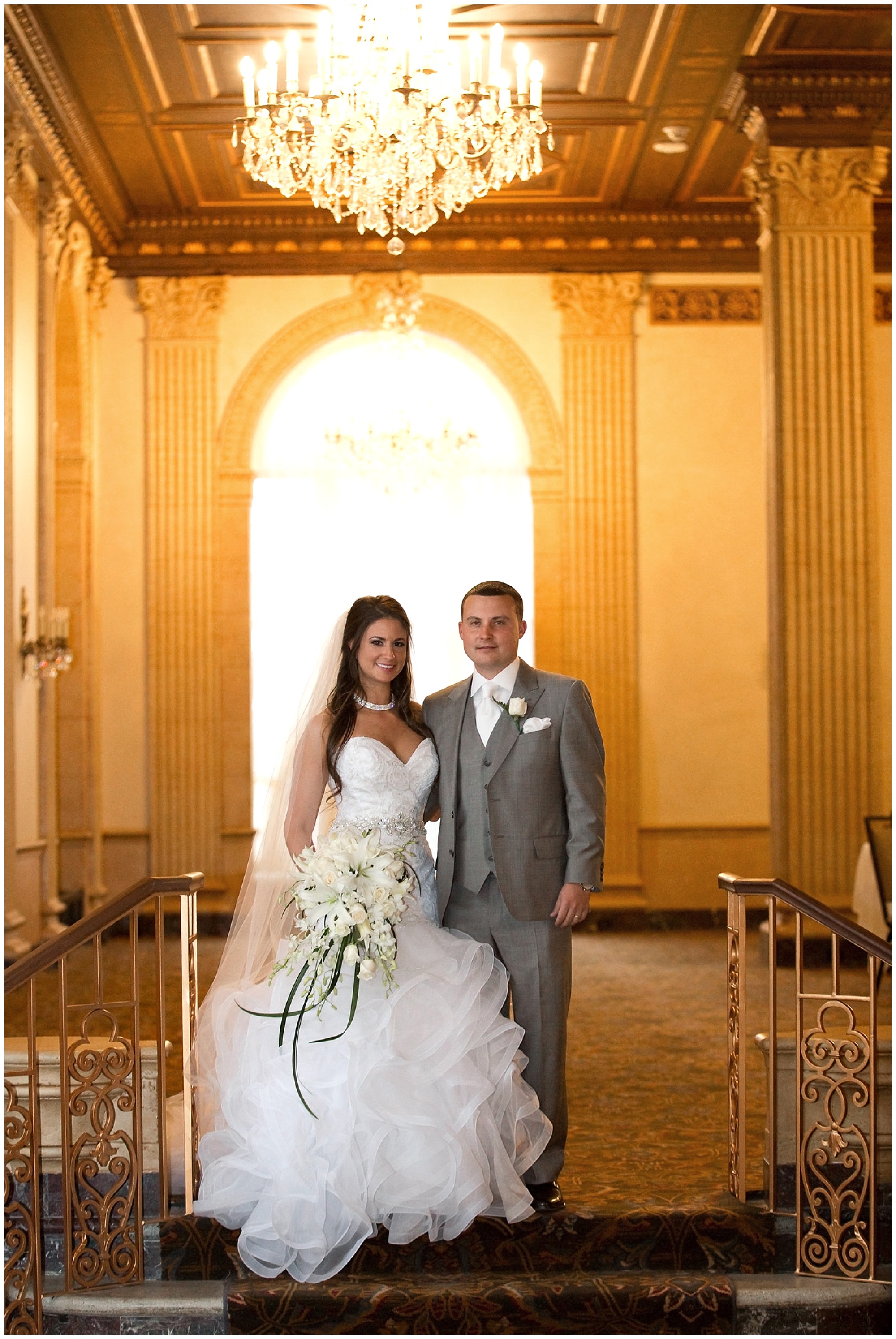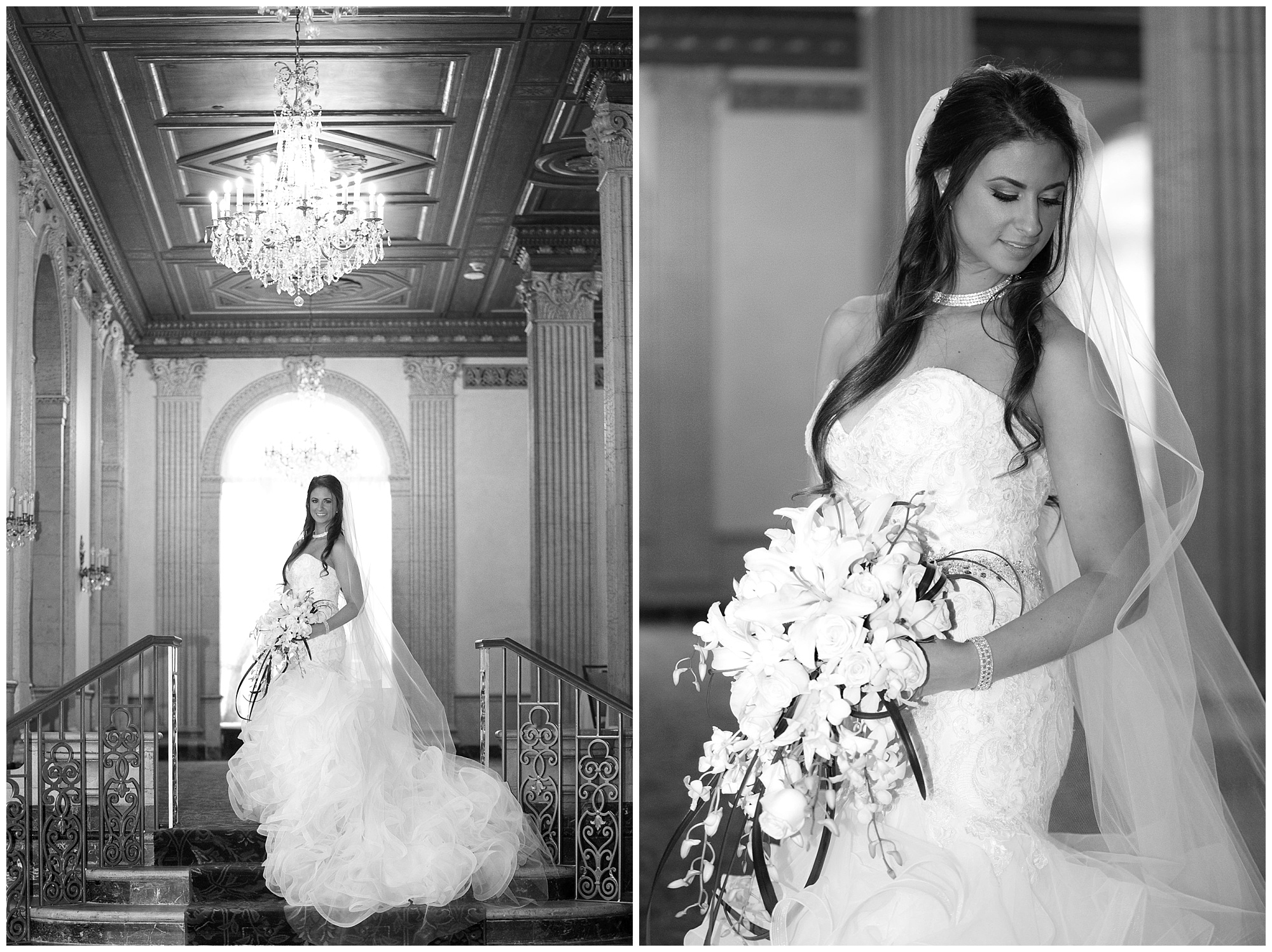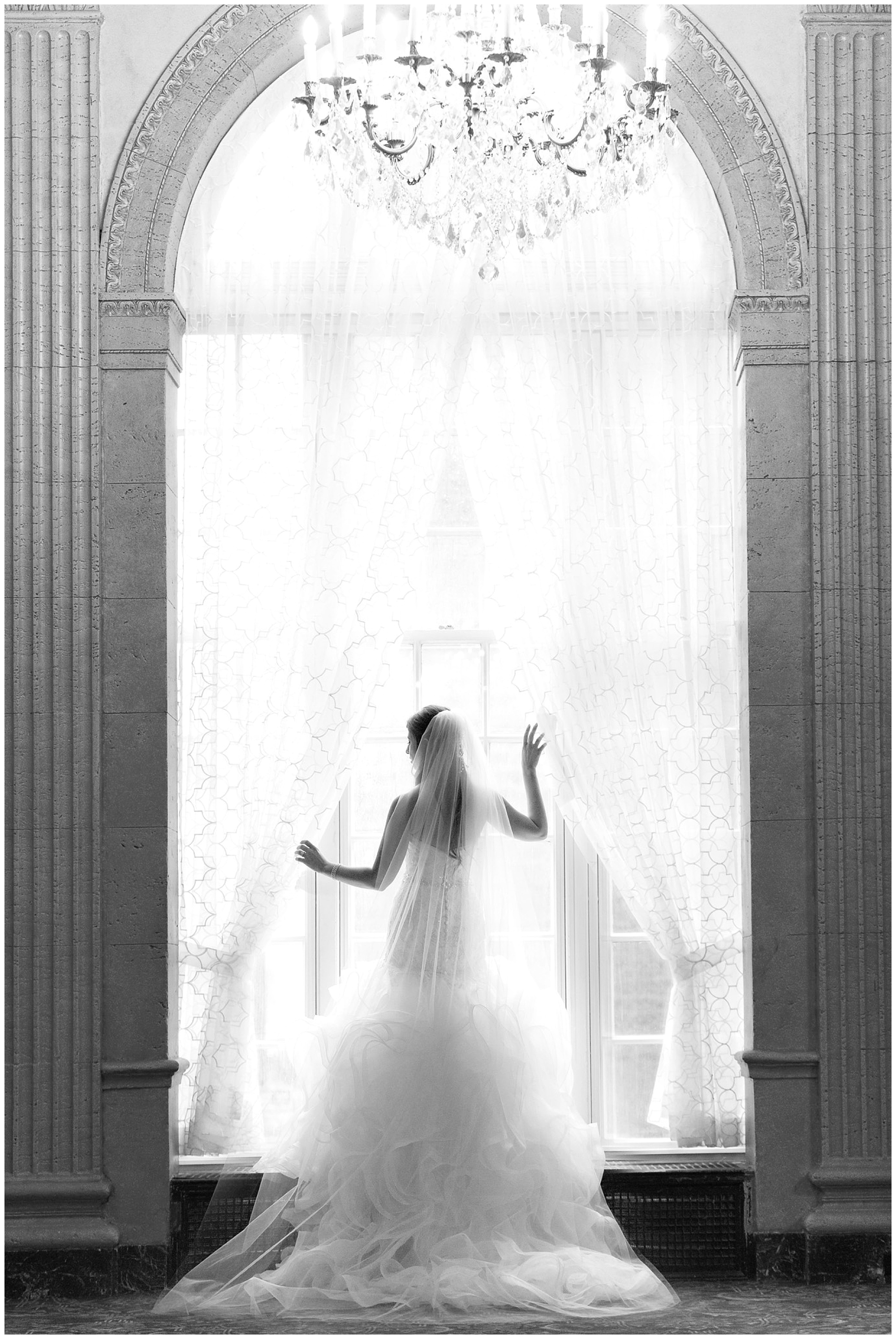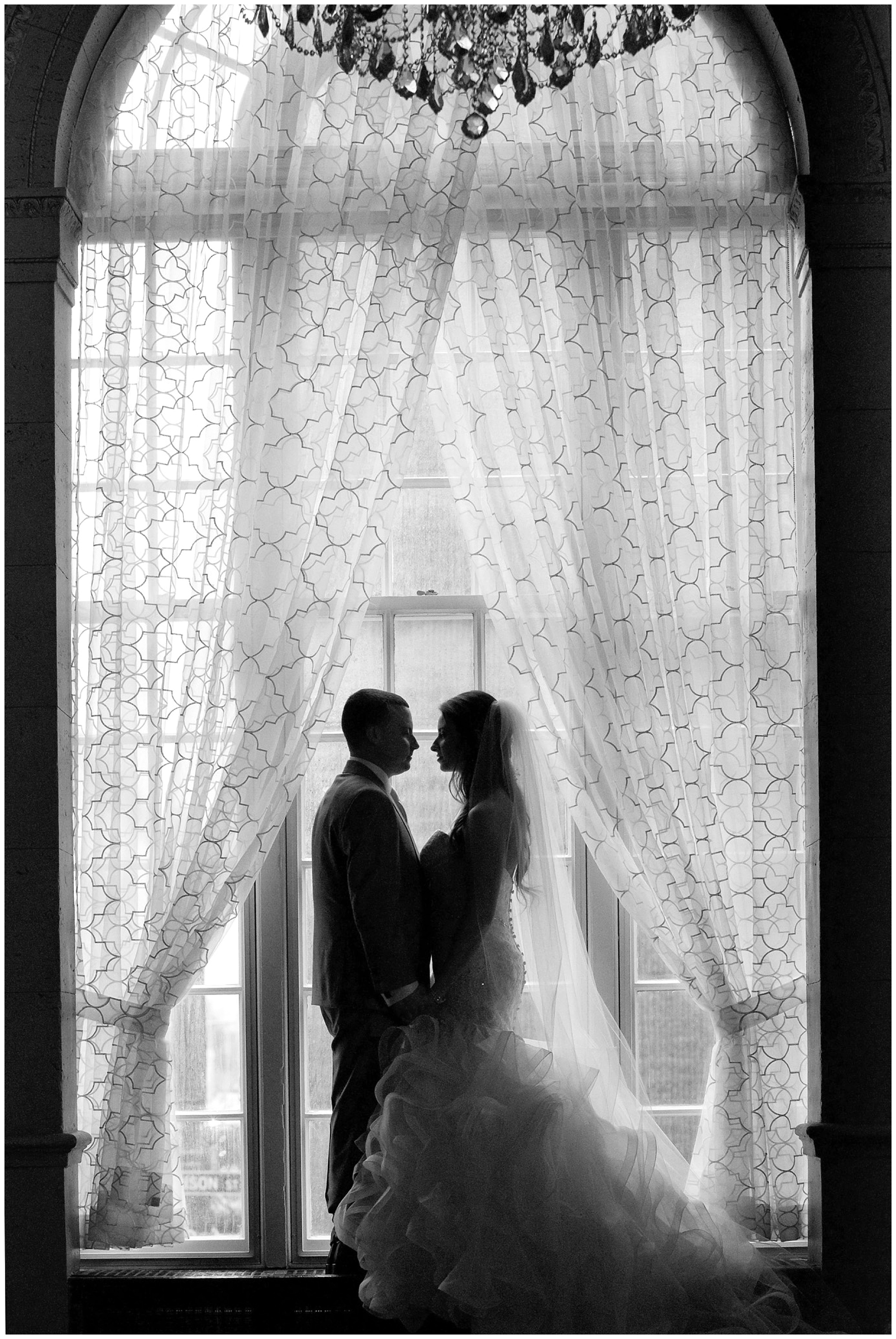 Let's get this reception party started!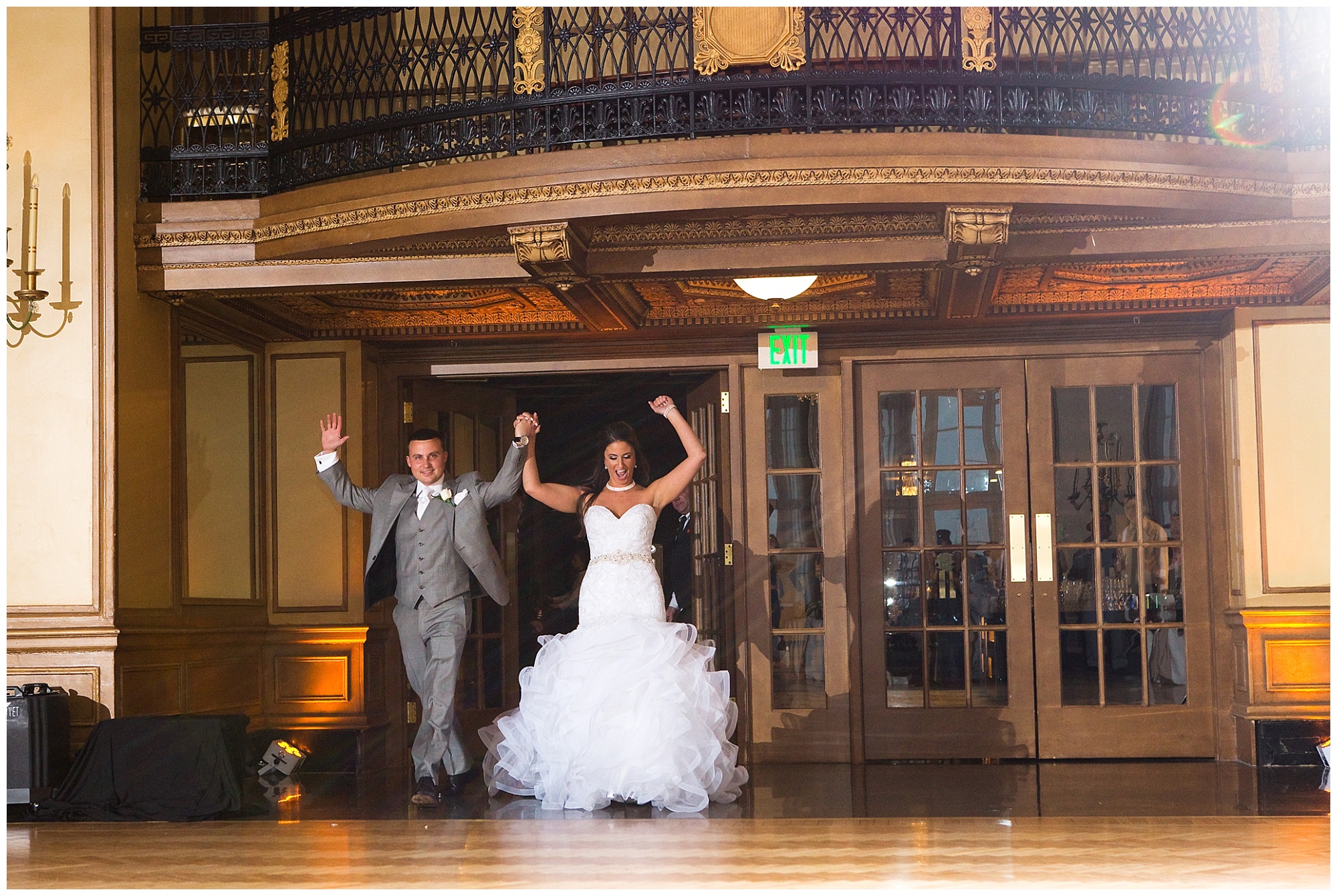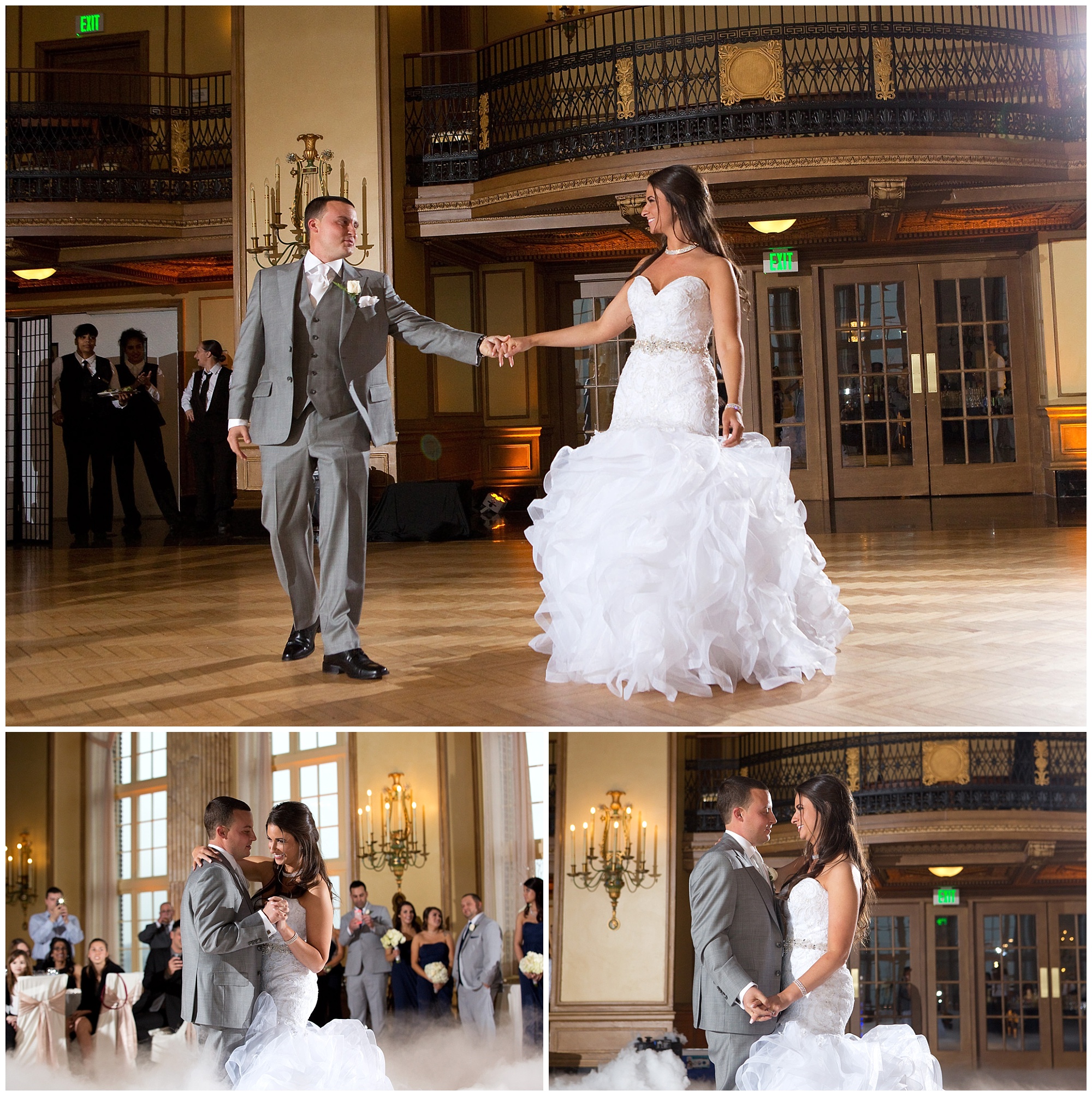 Dancing on the clouds…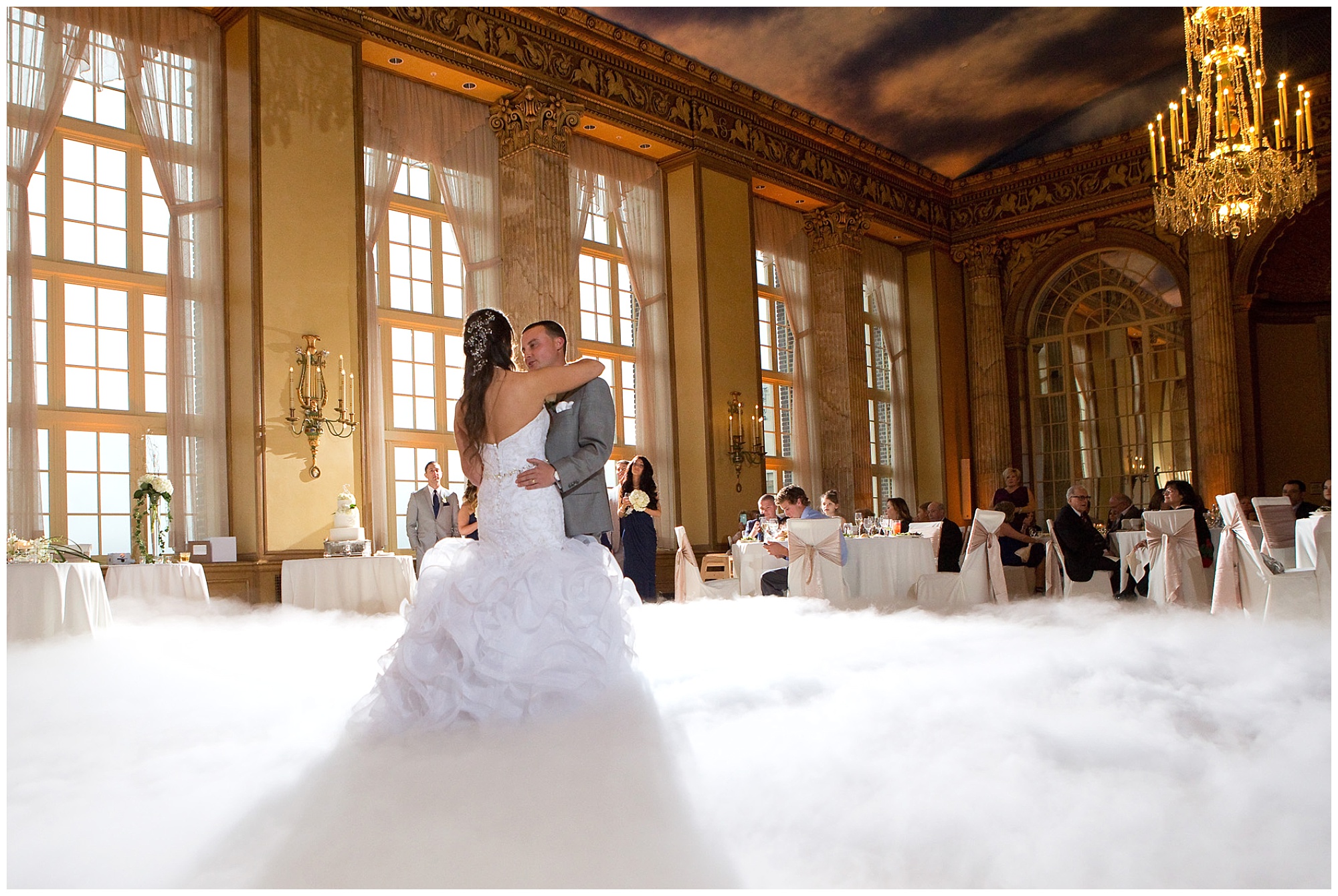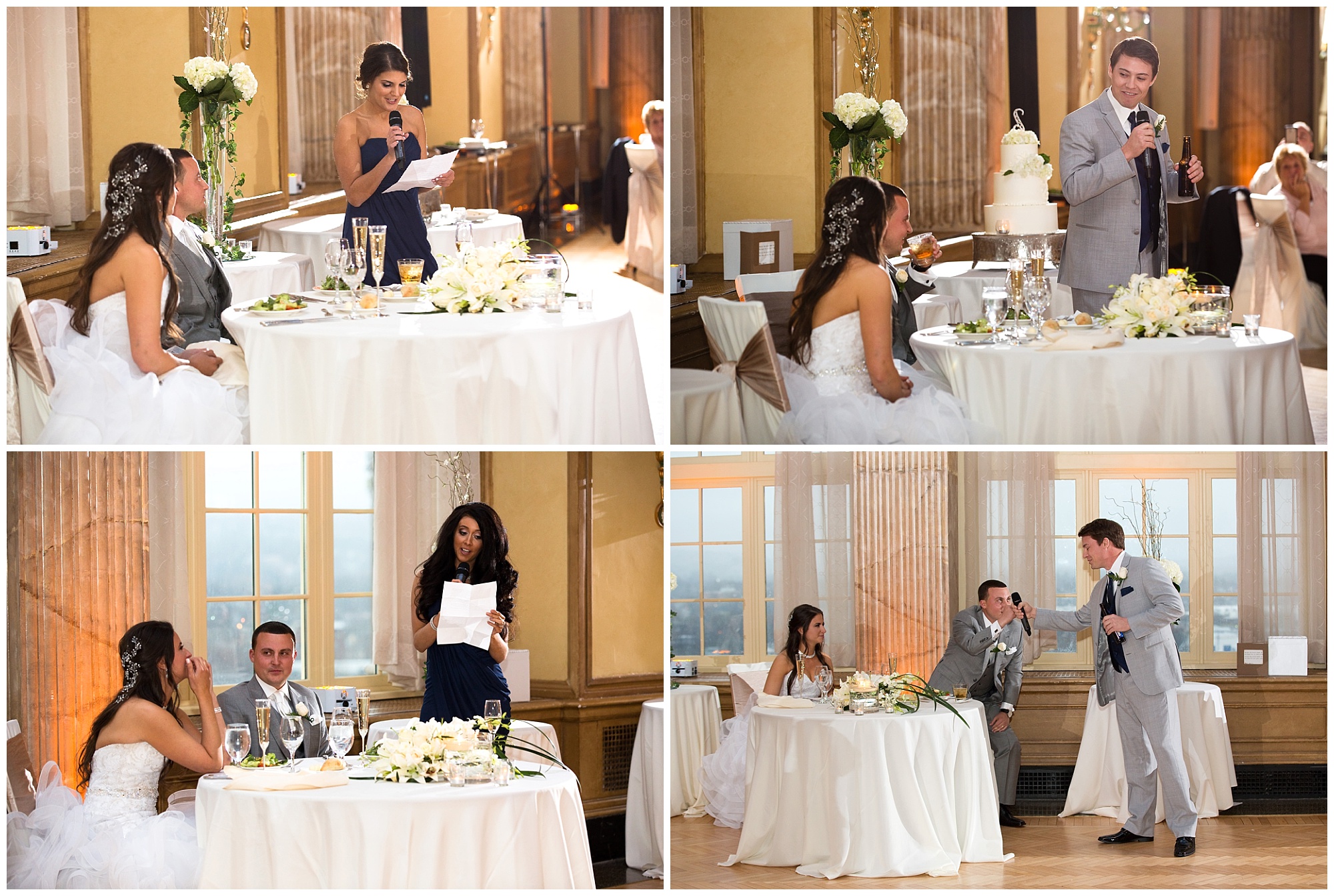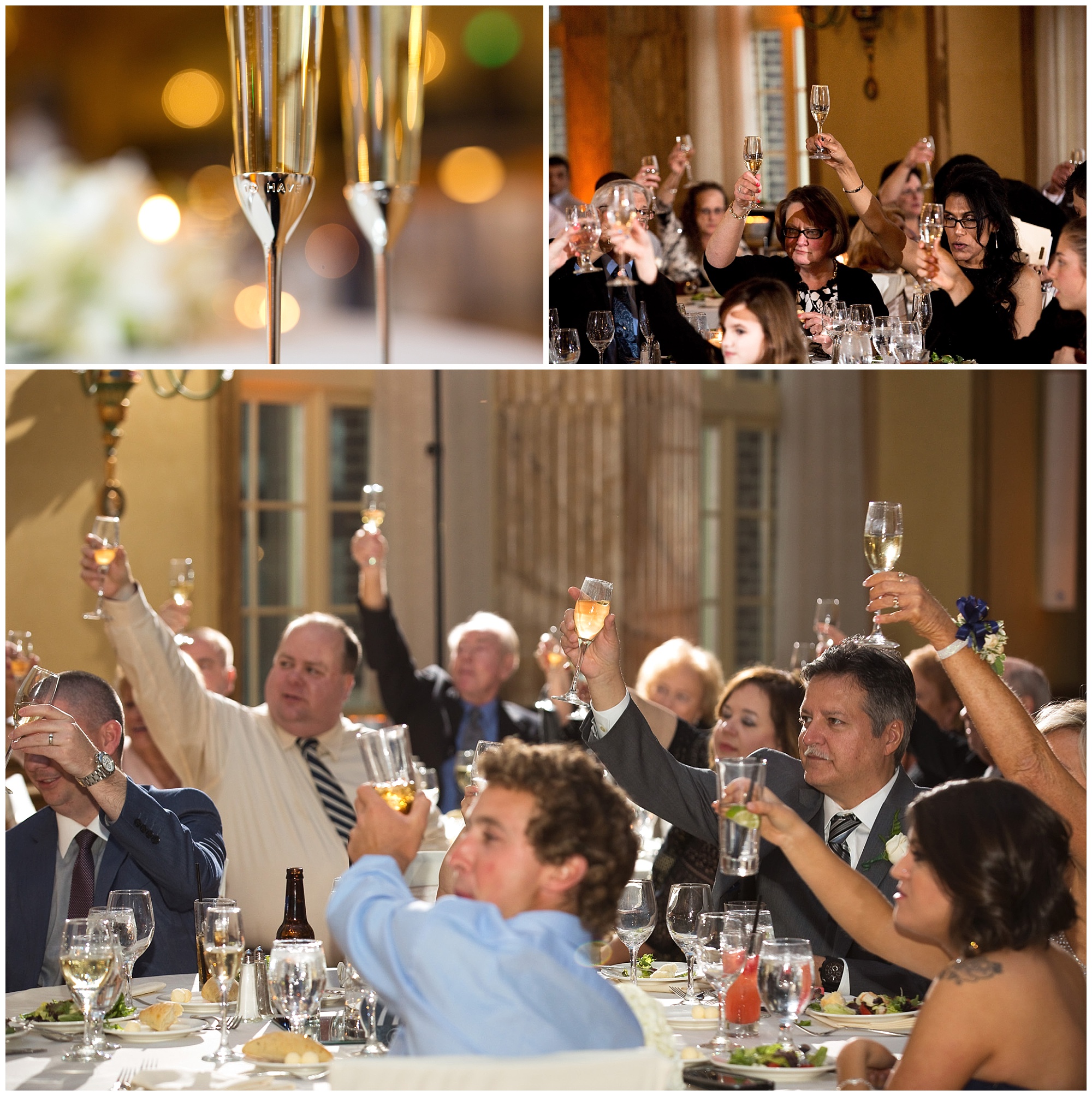 Parent dances ahead in these next two photos.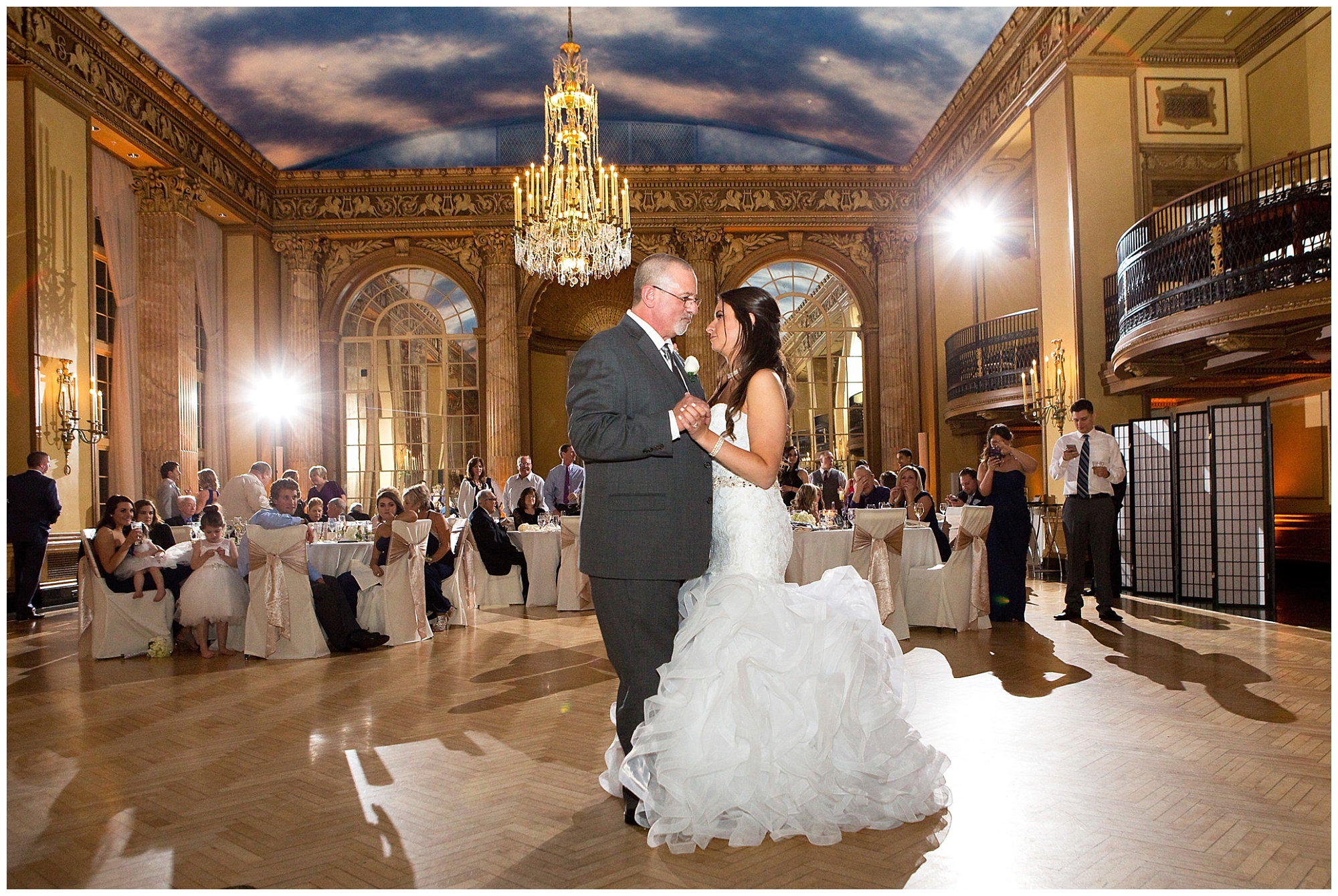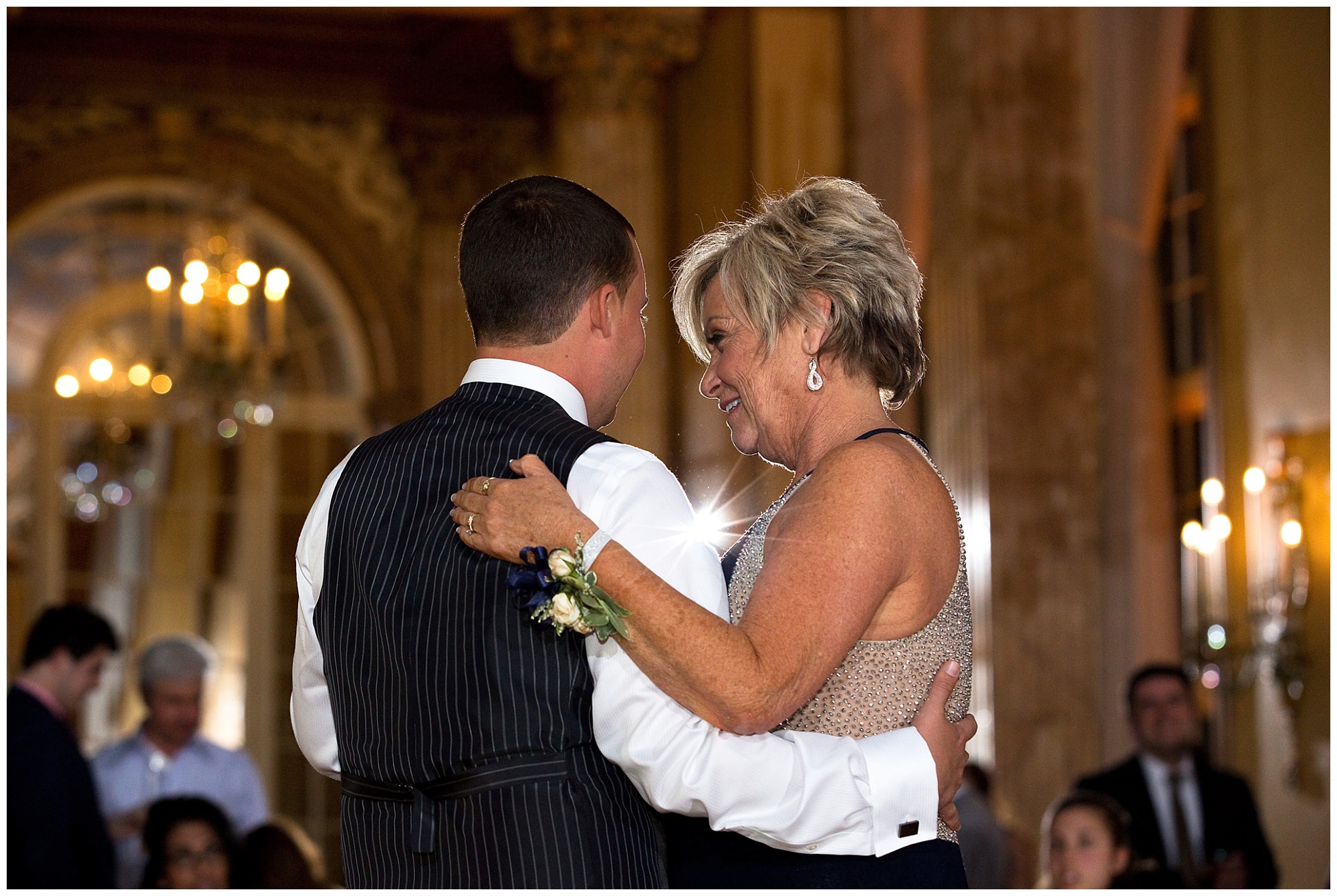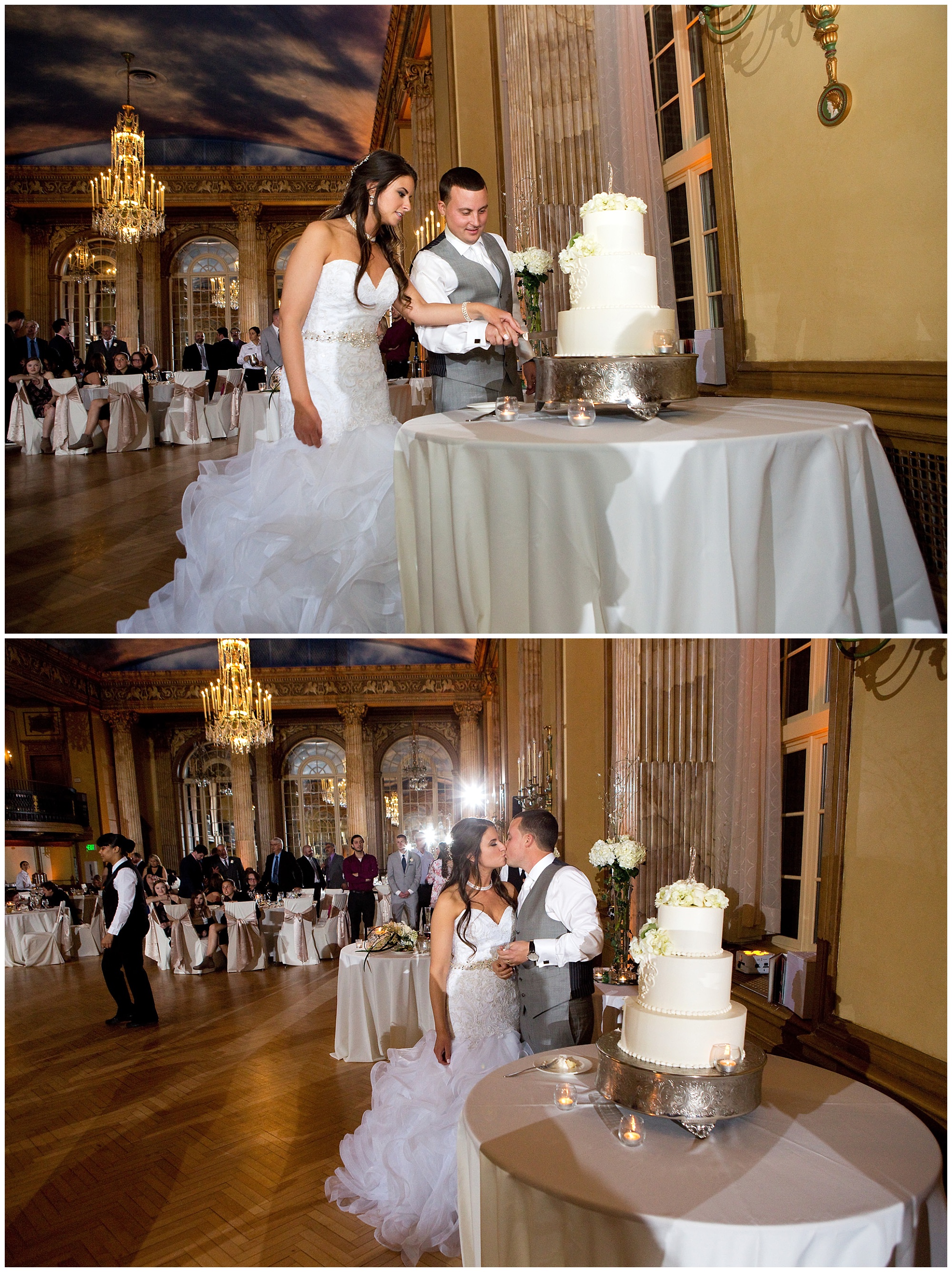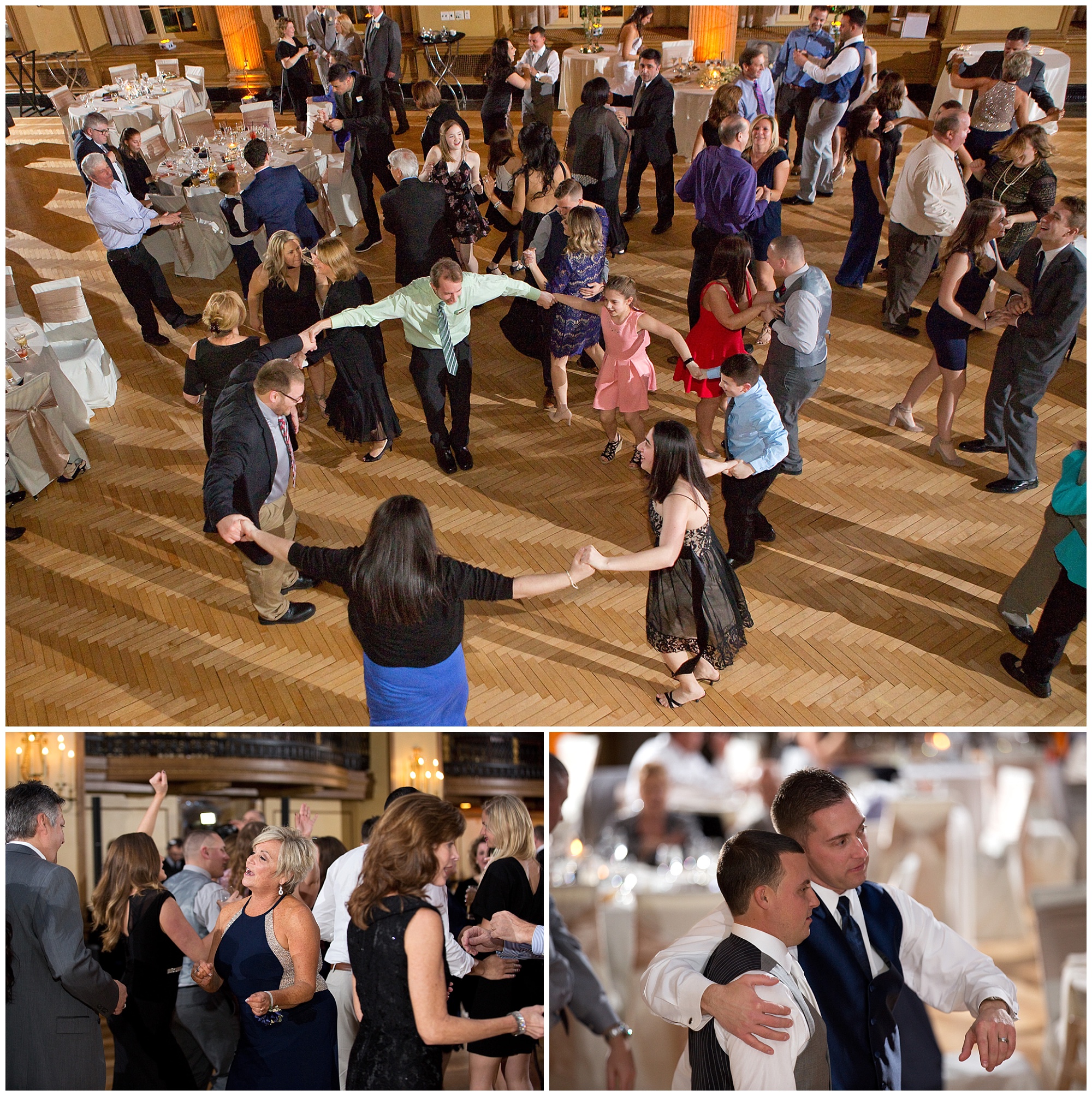 Sabrina hold court on the dance floor!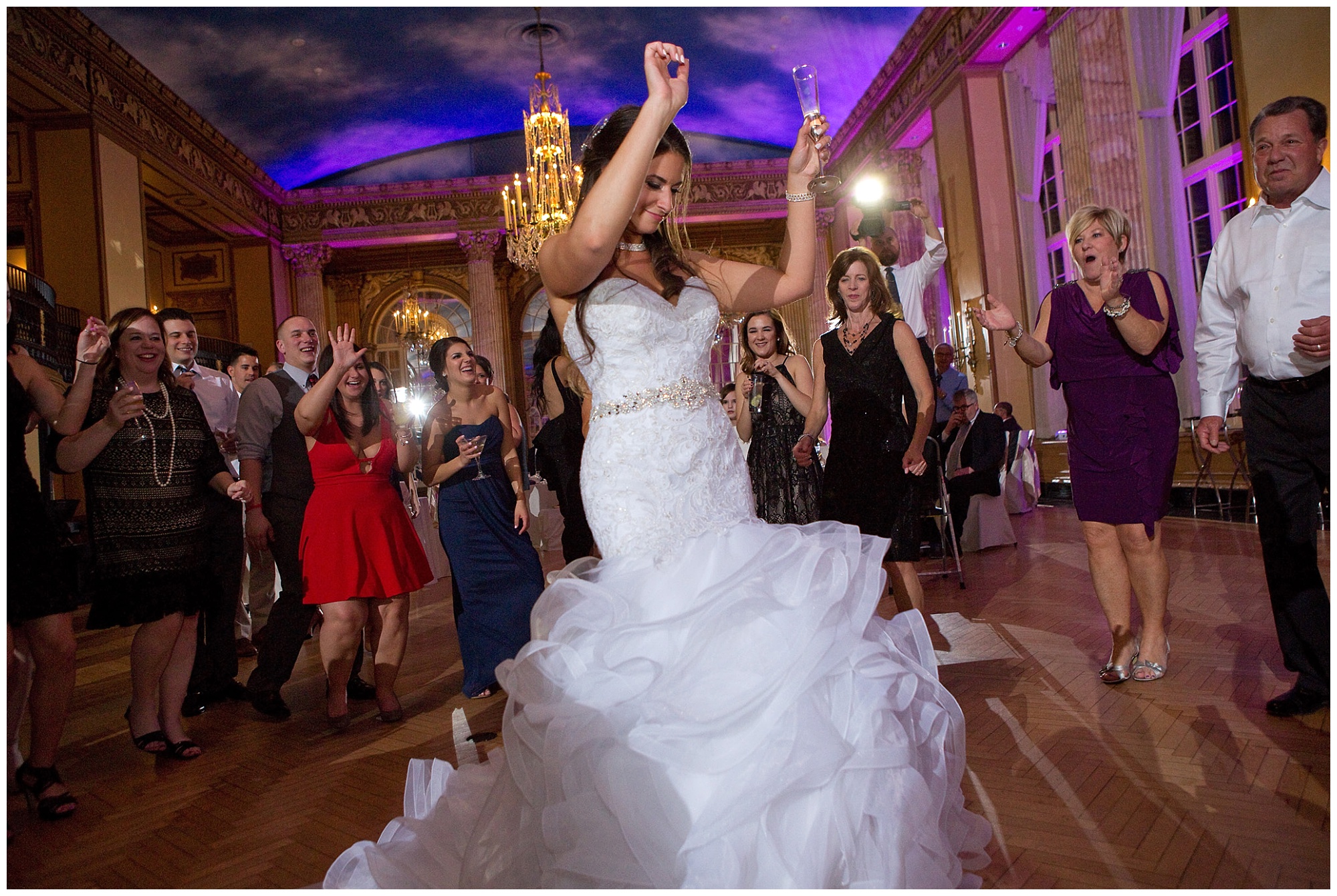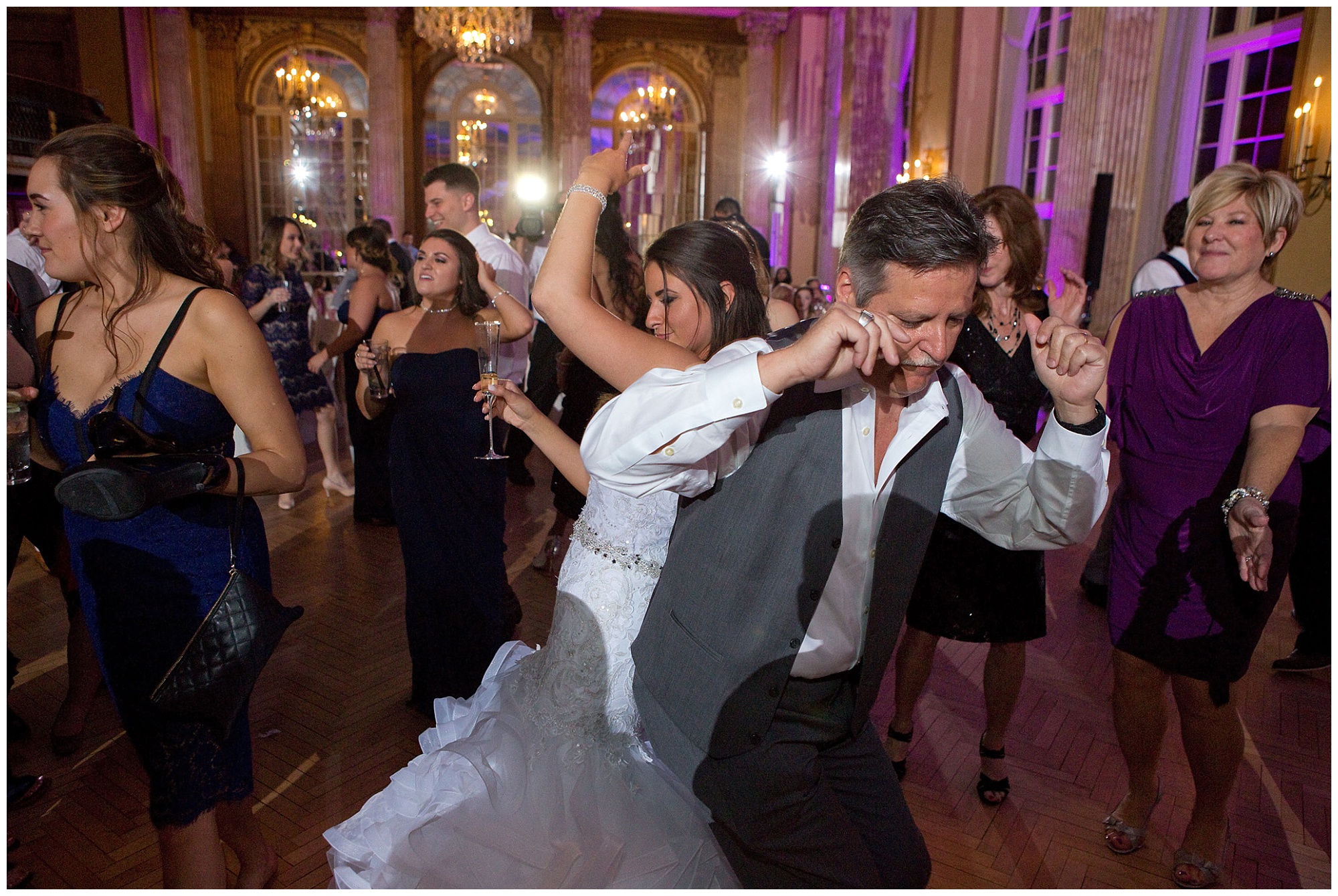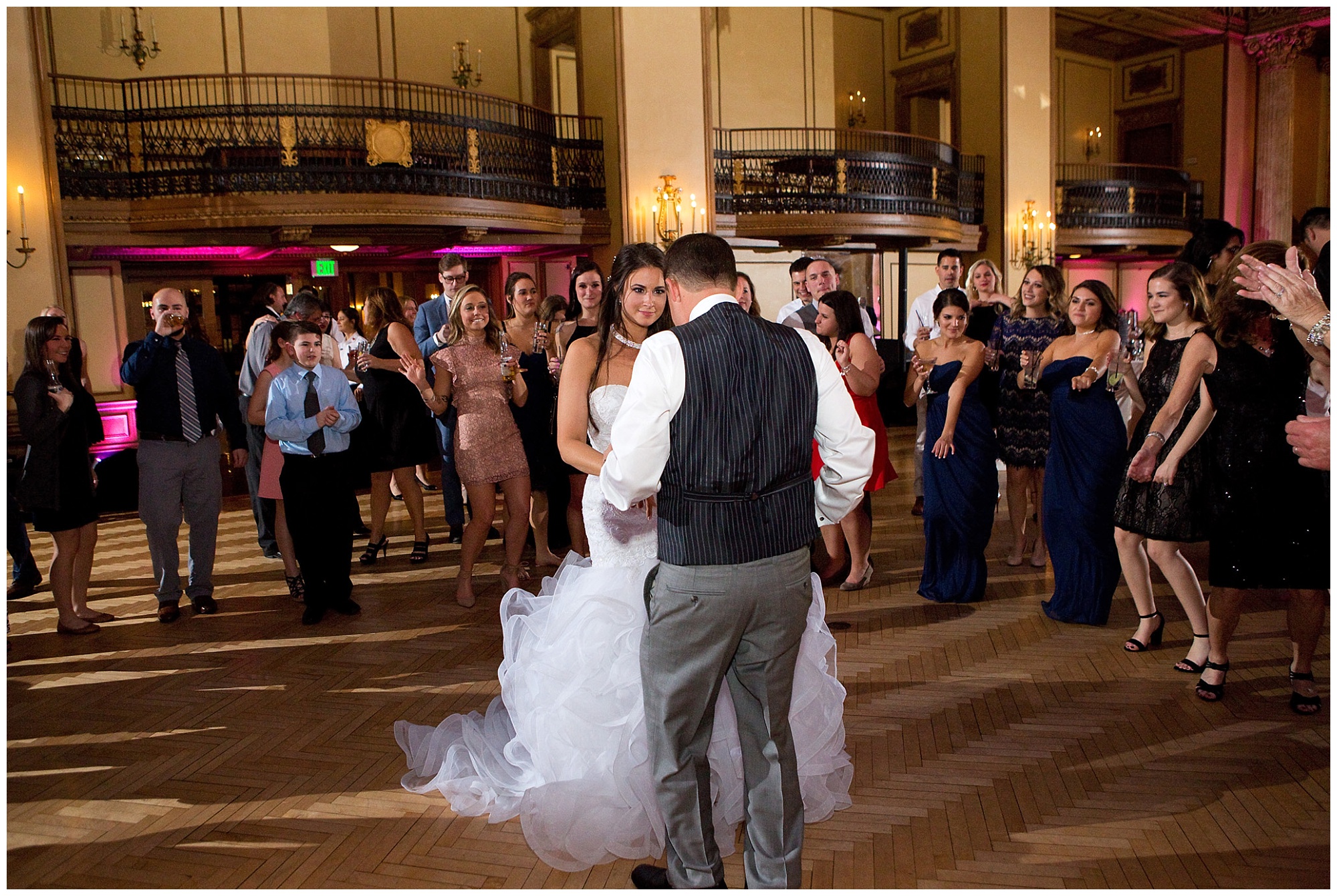 Whose afraid to break out that purple velvet suit a with the zebra striped lapel? Not this family member, and he rocked it! LOVE IT!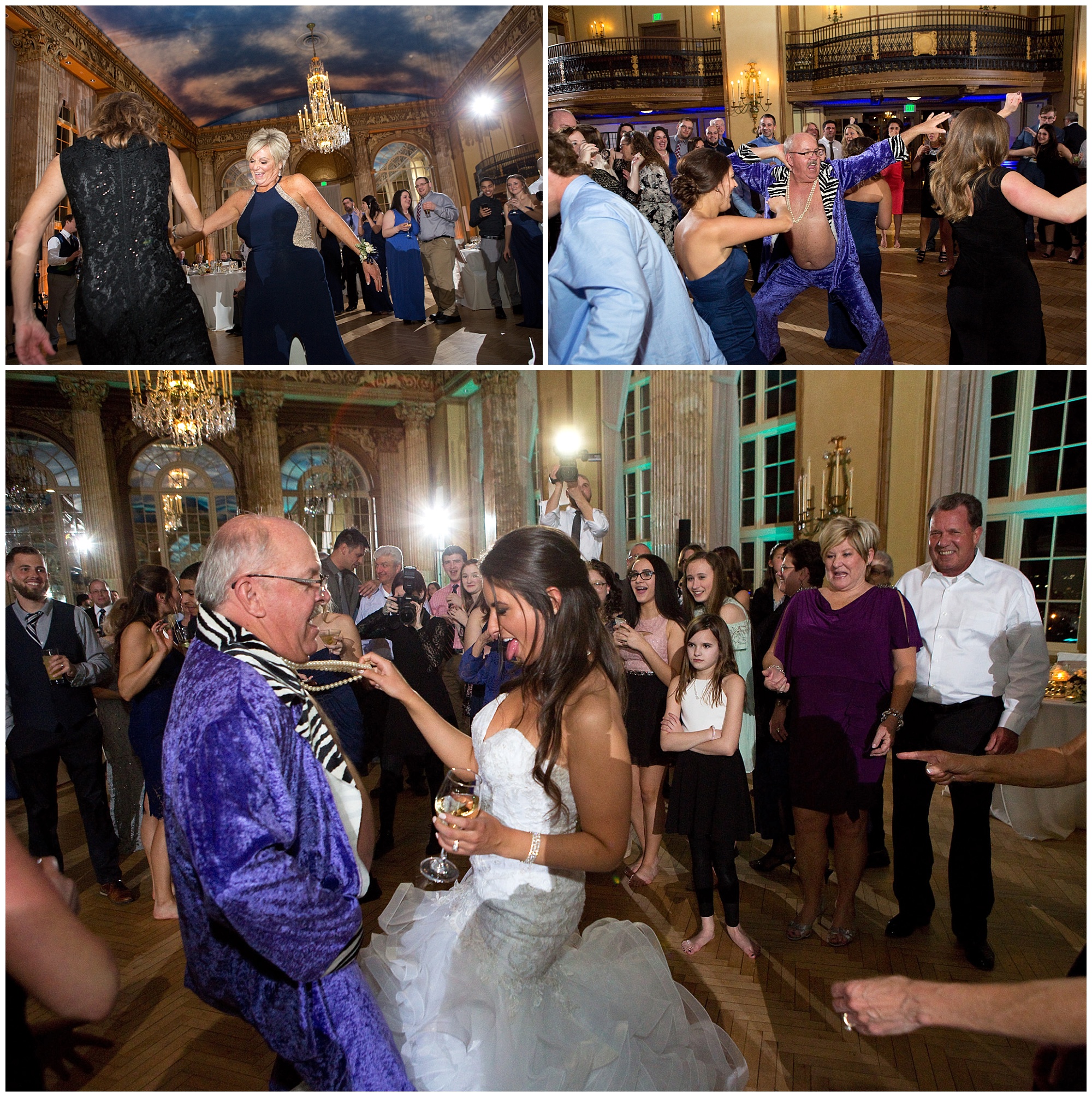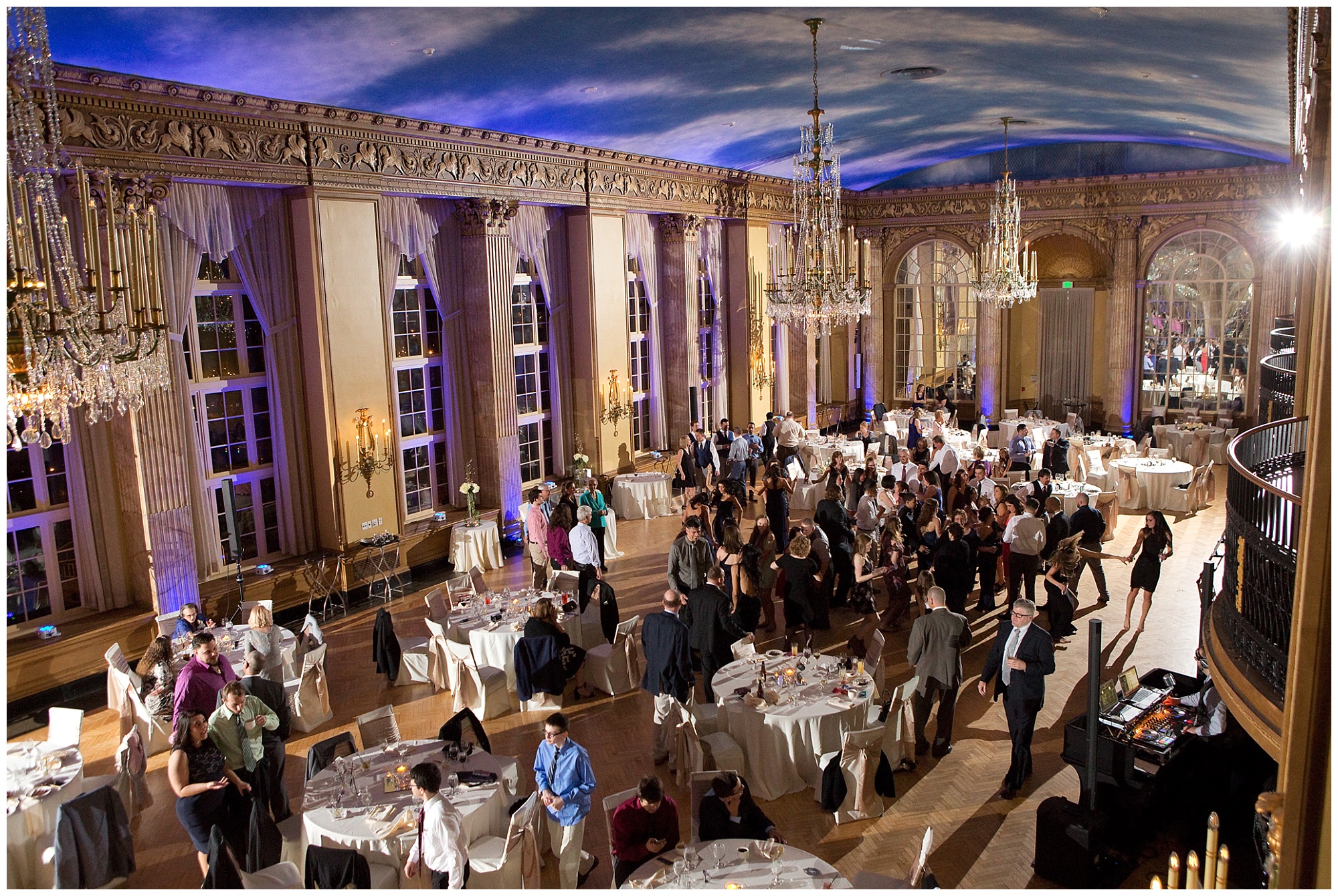 Conga line!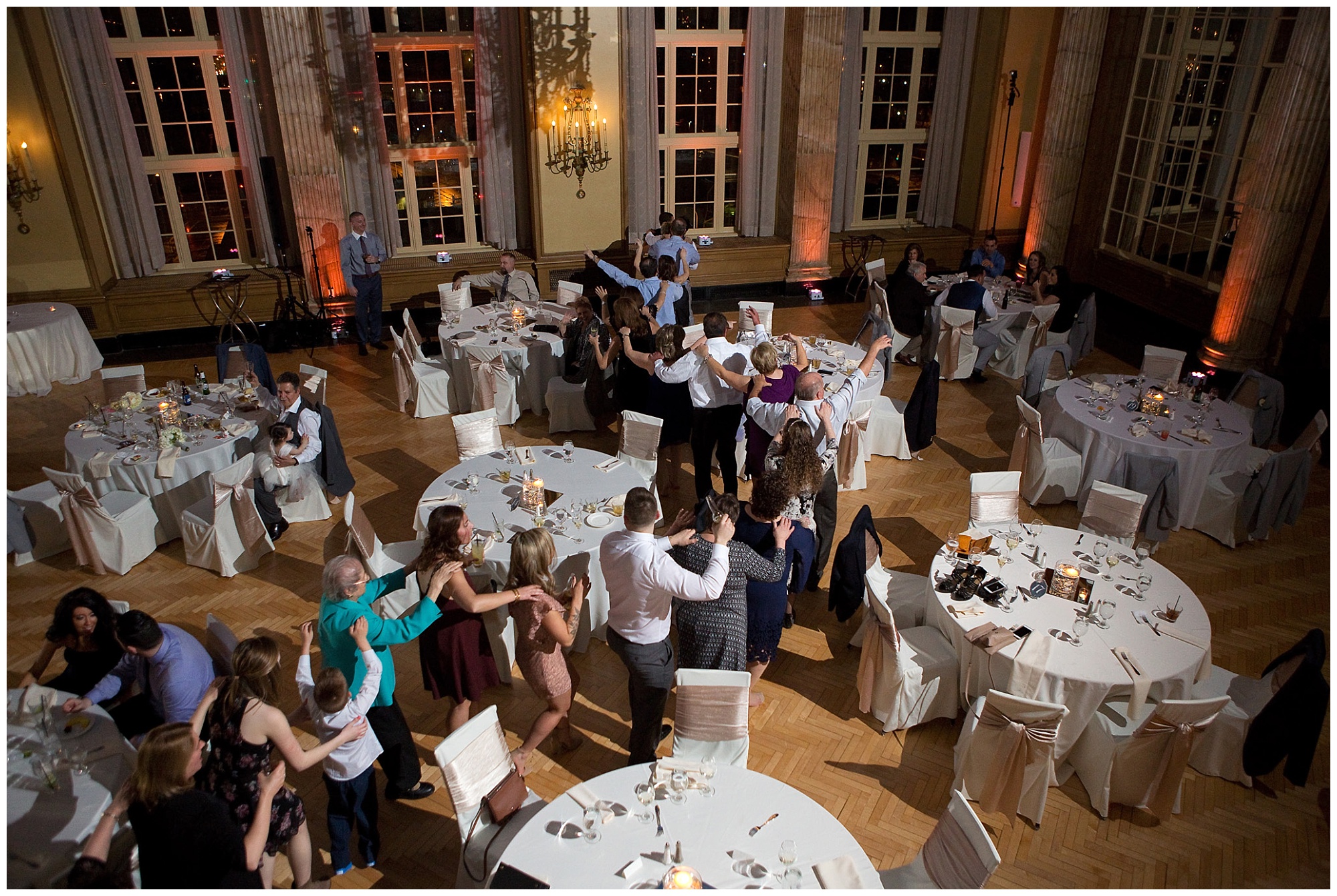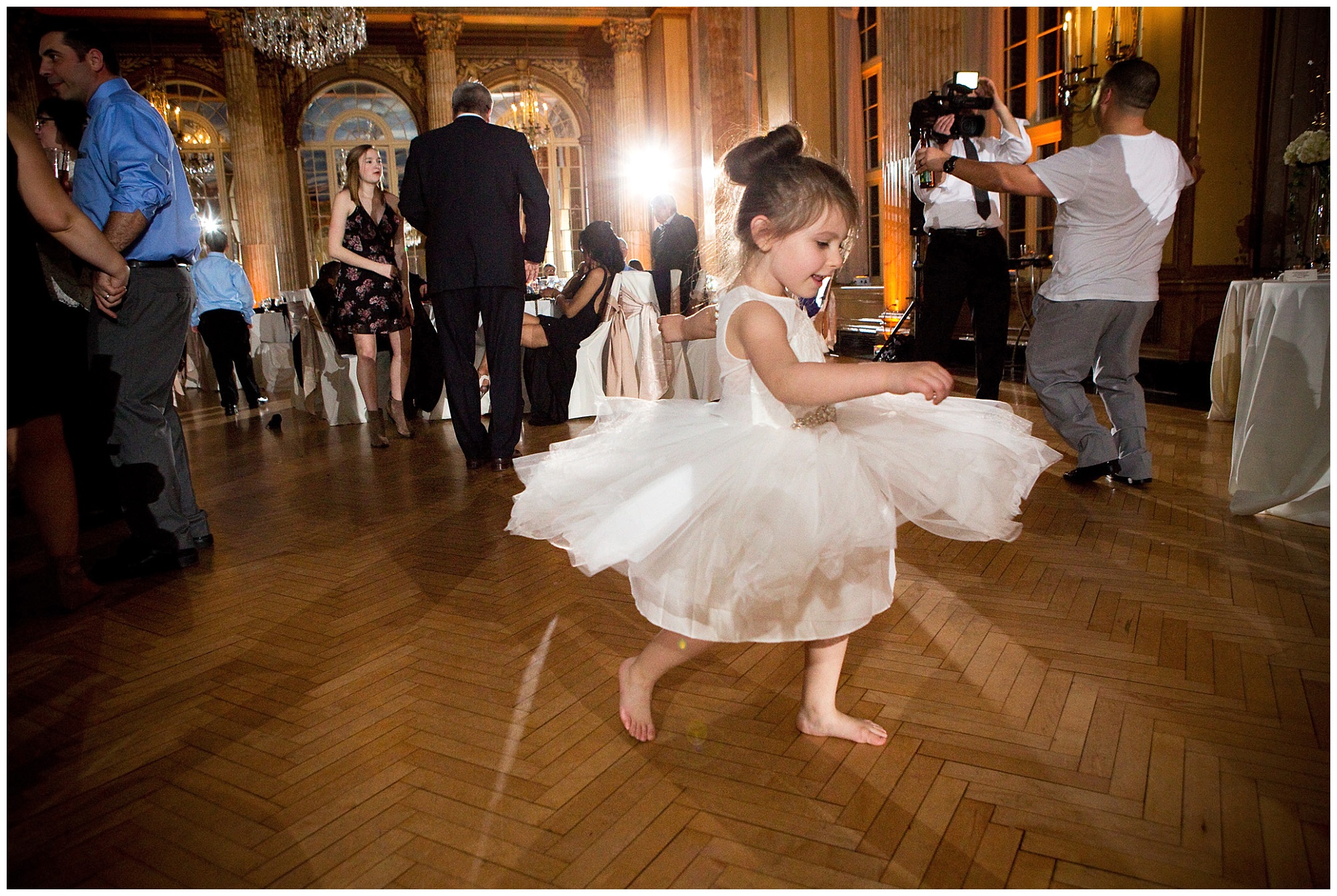 The top shot of this flower girl with Nick & Sabrina's rings was inspired by a similar shot from another photographer.
I wish I could remember who it was, but it was a few years ago I saw it. Obviously the shot stuck in my head, and I decided to take my own version of it at this wedding.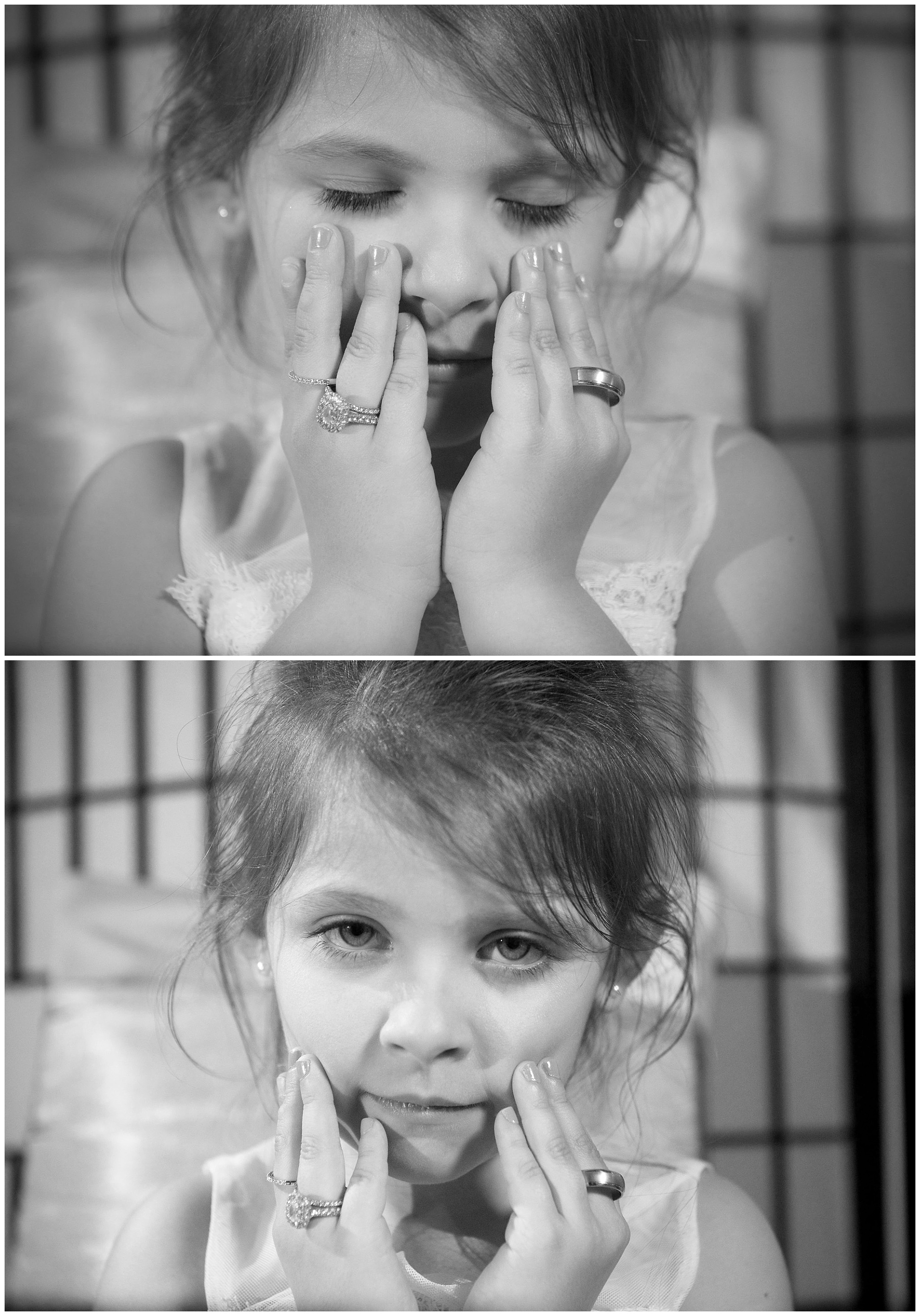 The rings were lighted with a small LED light I carry, and the background color was simply reception lighting filtering through the balcony iron rail.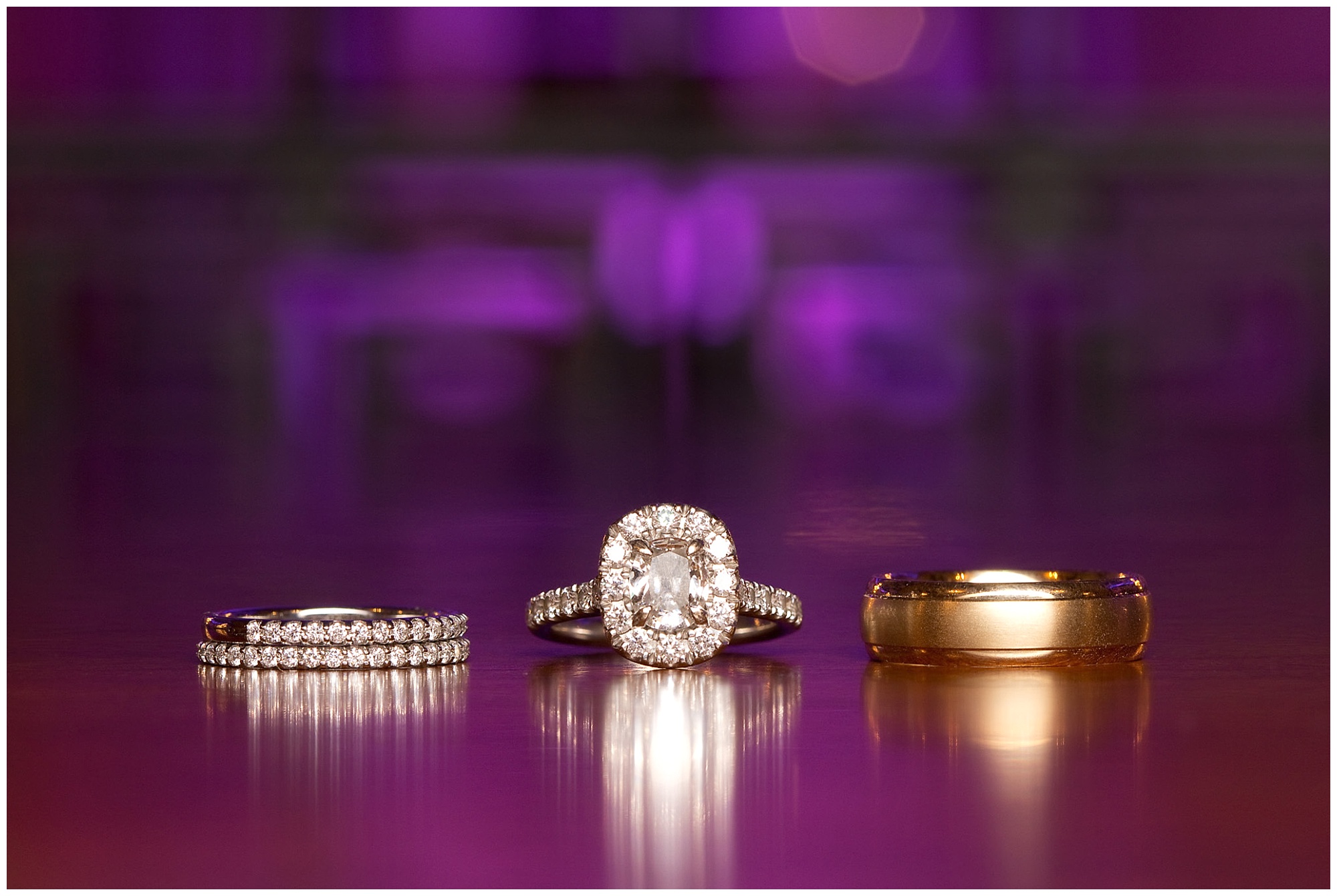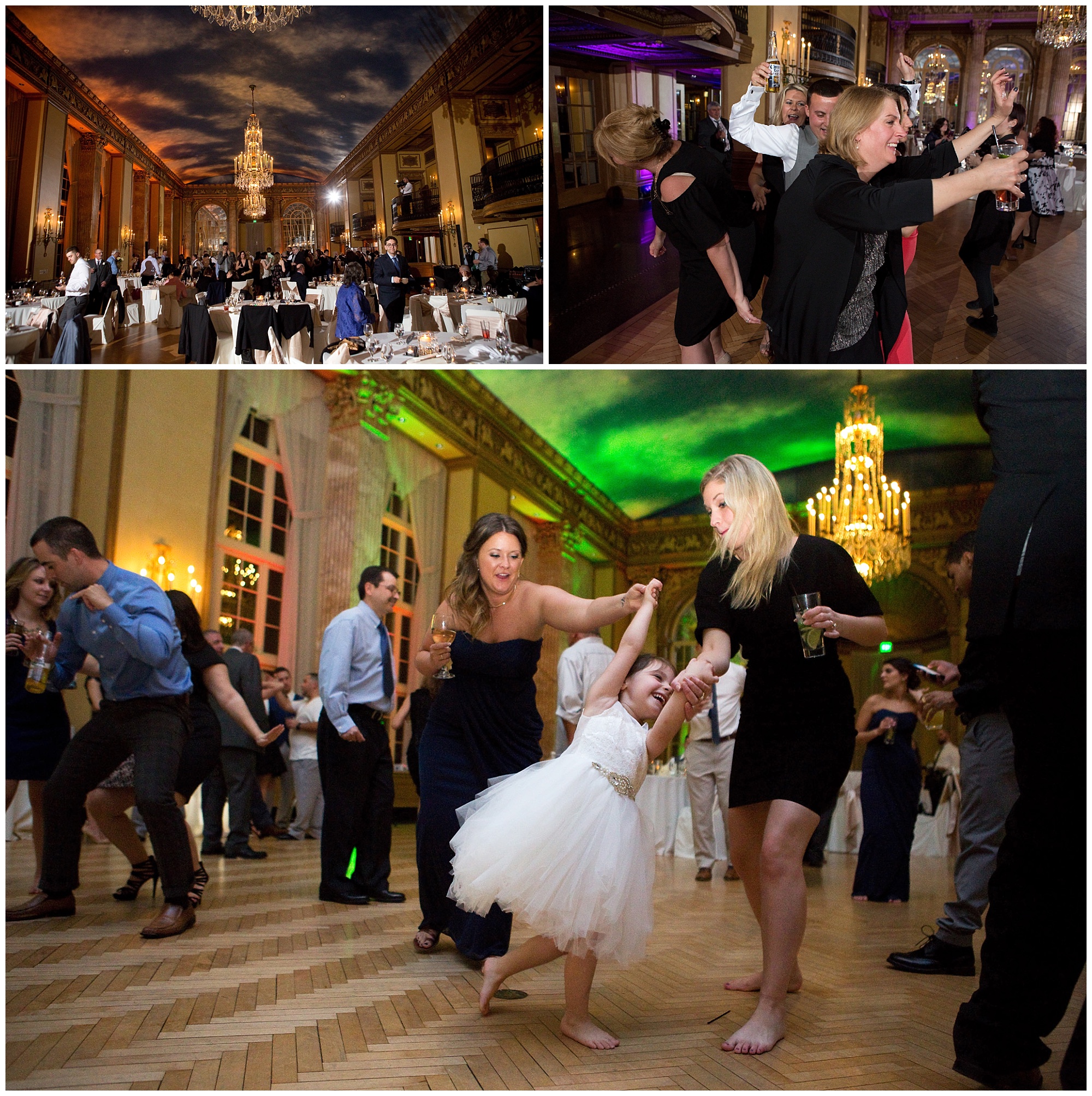 Dancing fun, selfies and shirts being shed. Yeah, it's a party!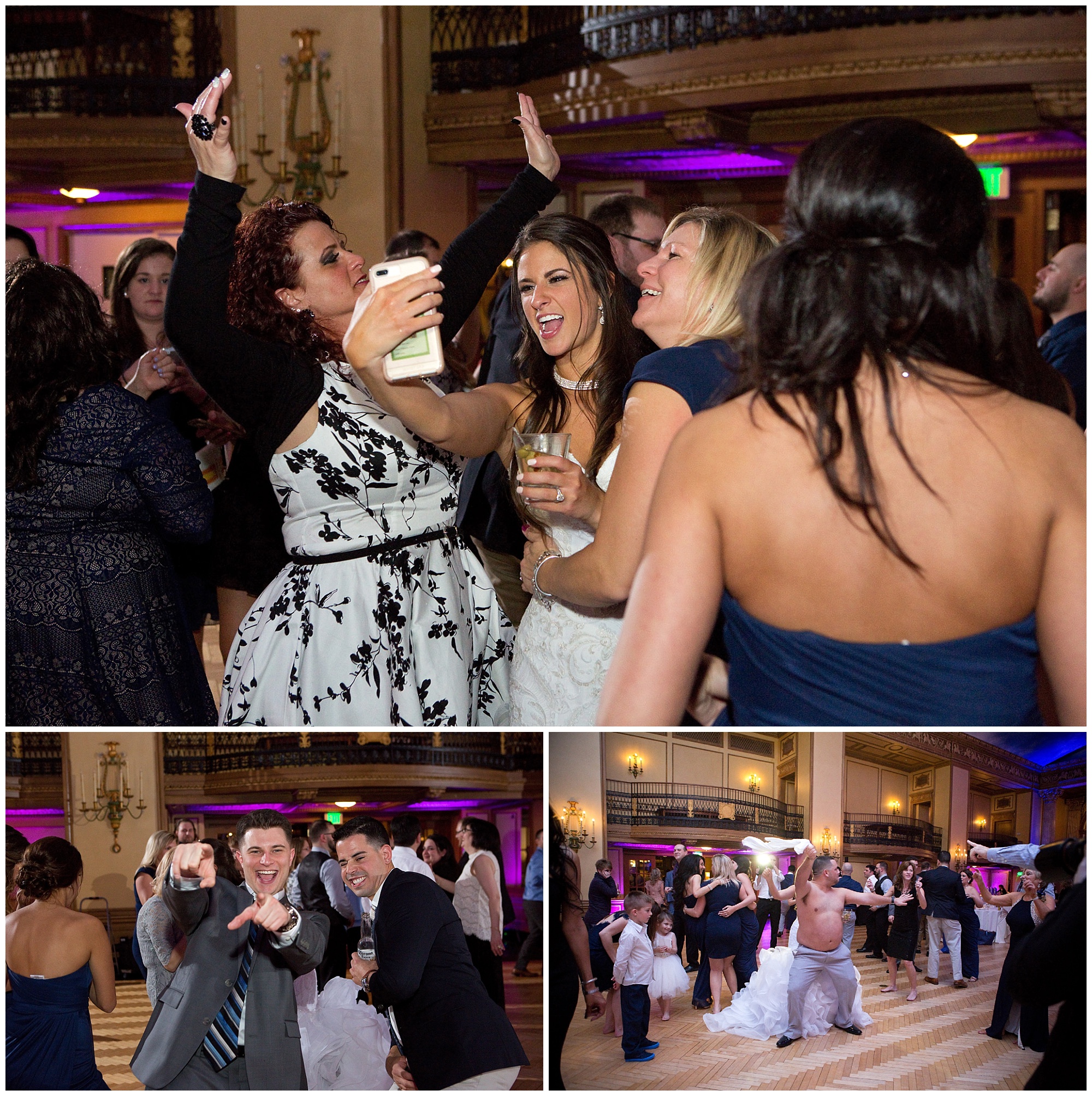 A few last shots of Nick singing to Sabrina and sharing another dance before I end my coverage of this wonderfully beautiful and fun wedding day!